Though cryptocurrency was initially introduced only in some countries, today, they are available almost everywhere, including India. Such rapid growth has created multiple crypto exchanges in India, the most famous being WazirX. However, people from other countries generally prefer Binance. Thus, people ask commonly – which is best Binance or WazirX? We will try to answer this today through a detailed WazirX vs Binance comparison so that you can decide which platform to use.
About Binance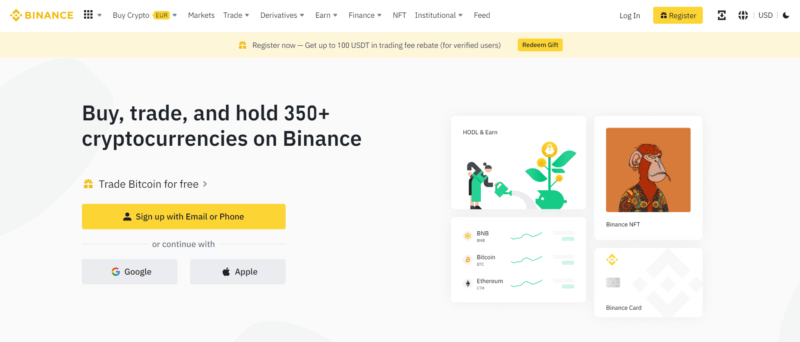 Binance, also known as Binance Holdings Ltd is a company that runs the world's biggest cryptocurrency exchange when you take into consideration the volume of crypto transactions that are traded daily on this platform. Having been founded in July 2017 by Changpeng Zhao and Yi He, the company today earns 20 billion dollars in revenue. Other than the US the company serves across the globe. Binance is not just a crypto exchange, but they also have a Binance coin which is a crypto coin that is very popular among investors and is making the top 5 cryptos in the world.
About WazirX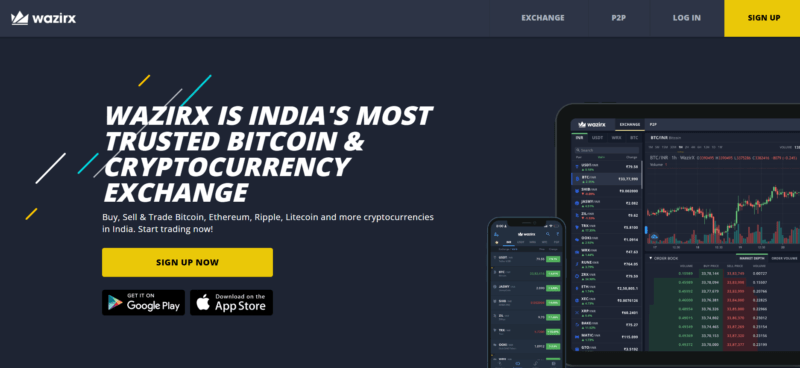 WazirX is an Indian crypto exchange that was founded in 2018 by Nischal Shetty, Sameer Mhatre, and Siddharth Menon. By January 2022 WaxirX had become India's largest digital currency exchange. In November 2019 they were acquired by Binance which is not exactly the story that all parties seem to agree upon. WazirX also is not just a crypto trading platform but also came up with its crypto token the WRX token. WazirX platform is also home to NFTs and is the largest marketplace for NFTs in India.
Which is Best Binance or WazirX? Full Comparison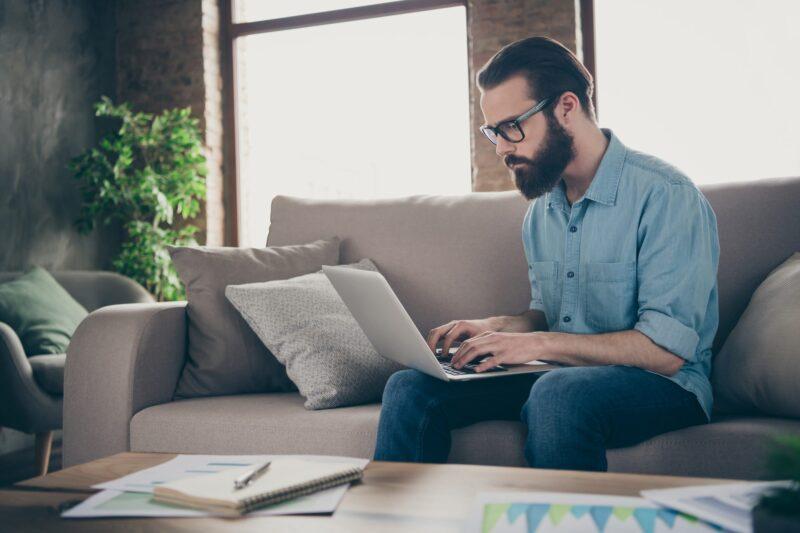 No one knows if Binance owns WazirX now or not but the fact that the piece of news states that Binance was supposed to acquire WazirX shows Binance to be the bigger platform of the two. It is always the bigger company that acquires the smaller company or its competitor and, in that case, Binance played the role of the bigger company even if it did or didn't go through which is up for debate.
Binance is the world's largest cryptocurrency exchange and WazirX just happens to be one of India's biggest crypto exchanges. That should show the difference as big as night and day between the two.
There is no doubt about the fact that both these exchanges come with their own set of benefits but if we were to find the better among the two then most people would go with Binance for a whole host of reasons of one which is the fact that the user of this platform can save the 30% tax put out by Indian government which is not the case with WazirX users whose tax amounts are cut directly and the residual amount is given to them. Also, various fees and other aspects of Binance are better suited to investors in comparison to WazirX.
We will now compare the two in-depth to find a more detailed answer.
WazirX vs Binance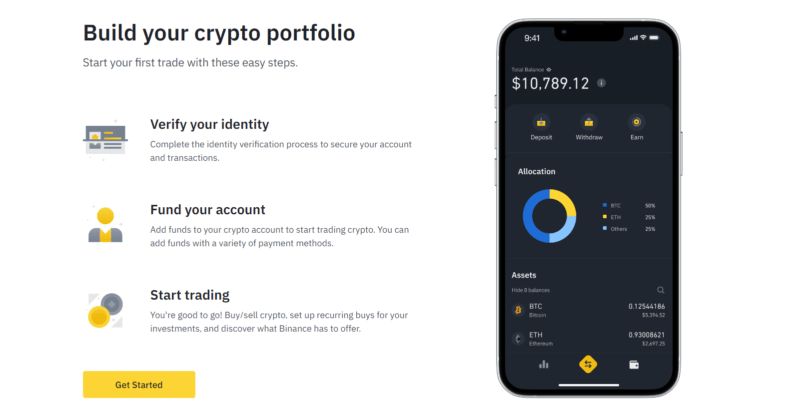 So on the surface, it won't be a stretch to say Binanace is bigger and maybe even better than WazirX but now that we have a detailed WaxirX vs Binance comparison to look forward to we can now put both the crypto exchanges under the scanner and compare them using various parameters which should tell us where and why one is better than the other.
1. Security
When money and data are involved, fewer things are as important as security. Binance boasts of having a good and advanced security system where 2-factor authentication requiring sms, email is put in place, however, still they faced a major breach of security back in November 2020 when Bitcoins worth 40 million dollars were hacked from their hit wallet.
WazirX also uses the 2-factor authentication method for security purposes, and they store most of their funds in a cold storage wallet that can't be accessed via the internet and so it is hackproof in a way. So WazirX might just be the more secure platform of the two.
2. User Interface
WazirX is India based app and Binance is global so that is one place where Binance wins the comparison but because of this factor the apps and websites of both platforms are also designed in such a way that they cater to their respective audiences.
Binance is available in 19 languages while WaxirX is only available in English and so Binance triumphs in this segment. To make it more one-sided WazirX is only available via website or app but Binance, on the other hand, is also accessible via Desktop in addition to the other two options.
3. Payment Options
Binance accepts 70 fiat currencies and supports as many as 300 payment methods while WazirX in comparison supports only INR currency and a handful of payment methods. So in the quest to find out which is best, Binance or WazirX, Binance comes up as the better option yet again.
4. Miscellaneous
There is no comparison in trading volumes of the two platforms as Binance is a much bigger platform than WazirX. Binance has 600 trading pairs to offer to the users while WazirX only has 250 and the trading options available on Binance are more than the options provided by the latter.
Be it deposit limit and charges, withdrawal charges, or trading fees Binance charges less than what WazirX does and the difference may not be huge but it's still something. So there you have it Binance comes forth as a better platform when compared to WazirX.
Binance vs WazirX Trading Ranking
Binance beat WazirX in multiple categories when it came to a detailed comparison and before that, we had already found the former to be a bigger exchange than the latter. So there is almost no point in bothering to find out Binance vs WazirX trading ranking as the answer is obvious as to who wins it but the gap between the two can make for interesting reading.
Binance as we know is the number 1 ranked crypto exchange at least because of its trade volumes while WazirX comes in at 94th place. CoinMarketCap has given Binance a score of 9.9 while WazirX has been given a score of just 3.6 which tells you why the two are ranked so far apart. If that doesn't tell you which is best Binance or WazirX then the trading volume of 25,478,977,834 dollars on Binance and 5,949,681 on WazirX should paint a clear picture.
Binance has average liquidity of 895, its weekly visit figures are 14,221,805, it has 1,677 markets and 391 coins to provide to its users while multiple fiat currencies are also supported on the platform. On the other hand, WazirX has average liquidity of 309 and its weekly visits stand at 486,242. 405 markets, 236 coins, and only INR currency as a Fiat currency are available for the users of the platform.
Binance vs WazirX Trading Fees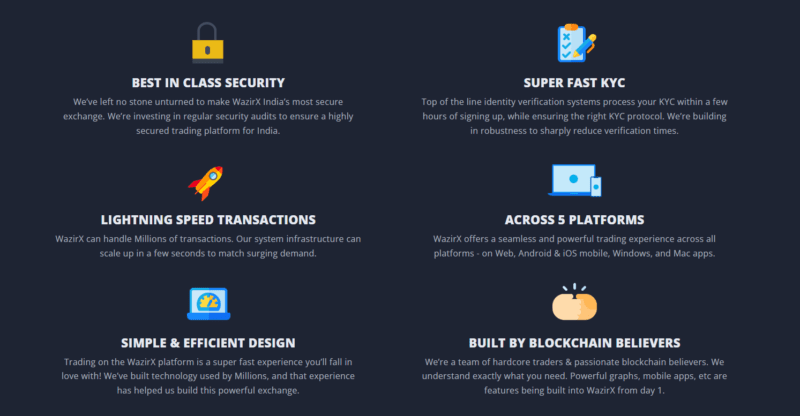 We have already established Binance has a better feel structure than WazirX as it charges the users less for trading as well as non-trading purposes but just how much difference is there between the two? Let's take a look at Binance vs WazirX trading fees difference.
Trading
The max maker and taker fee charged by Binance is 0.1% whereas the same fee for WazirX is 0.2% or double. There is no minimum maker or taker fee on WazirX but on Binance the minimum fee is 0.012% and the maximum is 0.24%. Also, Binance allows you to use a debit or credit card for the purchase and charges you 1% for using them whereas WazirX does not have this option.
Non Trading
On the other hand, both of these platforms don't have an account fee or a deposit fee as long as it is a Fiat deposit on WazirX that we consider. The bank transfer withdrawal fee attracts a 10 rupee fee on WazirX while Binance charges 1.5 USD. Withdrawal on a debit or credit card attracts a 10 rupee fee on WazirX and 1% on Binance. Both platforms don't charge any sort of inactivity fee.
WazirX vs Binance Trading Conditions
Which is best, Binance or WazirX is no longer even a question, it is just a matter of finding out how much better Binance is as compared to WazirX. Apart from the security factor, Binance has pretty much dominated the comparison and we sense another win coming for it as we now look to compare the trading conditions of both these platforms.
| Trading Conditions | WazirX | Binance |
| --- | --- | --- |
| Minimum Deposit | 100 INR or 1 dollar | 10 dollars |
| Trading Platform | Web and app | Web, app, and desktop |
| Leverage | 1:1 | 1:10 |
| Number of Markets | 405 | 1677 |
| Number of Coins | 236 | 391 |
| Number of trading accounts | 1 | 1 |
| Base account currencies | INR and 50+ cryptos | USD, GBP, EUR, and 60 other fiat currencies and more than 100 cryptos |
At this point, it no longer even seems to be a comparison as WazirX vs Binance trading conditions reiterate the point that the former is nowhere close to Binance in terms of leverage, market options, coin options, currency options, or anything else.
Only for a brief moment did WazirX have a shining moment throughout the article and that came when we spoke about the security offered by both platforms. Apart from that Binance has pretty much outperformed its competitor or rather subsidiary ruthlessly in all other departments and so it is no longer even a question as to which is best Binance or WazirX.
Also Read: Where to Buy Shiba Inu Coin in India?
In conclusion, both Binance and WazirX have their strengths and weaknesses, making it difficult to determine an overall best option. It is crucial to evaluate individual preferences and requirements before choosing the platform that suits one's specific needs.