South Indian MFI's are increasing focusing on North India states for growth

Ujjivan, a Bangalore based urban microfinance company has entered Haryana with 5 branches at Rohtak, Jind, Hissar, Bhiwani & Bahadurgarh. The company has a goal to provide a holistic range of services to poor working women in urban and semi-urban areas to enable them to be free of poverty within five years. With this foray, Ujjivan has made entry into 18th states of operation with 278 branches.
While inaugurating the branch at Jind, G Naga Reddy, Distribution Manager of Ujjivan said, "Rich people are flush with options of all kinds of financial services. However, their counterparts are not so lucky and hence very often they end up paying heavy prices, particularly for financial services. These informal sources of lending have led them to a vicious cycle of poverty, which sometimes passes on to generations. According to our estimate, the average interest rate charged by moneylenders is 5 to 10% per month."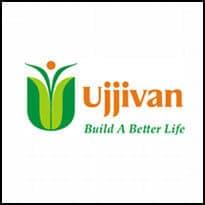 In comparison to this, Ujjivan provides small loans to economically active poor women at 1.07% interest rate per month and encourage them to use it for expanding business for building a better life for the family. In this endeavor, the company forms a group of five economically active poor women through its customer relationship staff assigned for a specified area. The groups are formed with a clear mandate to lift them from the current position in order to eliminate poverty or lift them above the poverty line and support them through funds during this period.
"Traditionally, well being of a family is directly co-related to the well being of women in the family and hence we fund directly to them in order to empower women for suitable investment or utilization of this fund for the welfare of the family, said Vikram Jetley, COO- North of Ujjivan.
Ujjivan has launched its operation in Haryana with an objective to provide financial services to women who have no access to institutional lending or have been unbankable to date. Ujjivan offers a range of financial services including loans for business and consumption purposes, education, emergency, festival loan and funeral advance besides providing accidental life insurance coverage to the women and her husband as well.
"Our operation at Jind is just a beginning, we are planning to expand our operations to several towns/cities in Haryana," add Naga Reddy, Distribution Manager of Ujjivan.