Ujjivan Financial Services Pvt Ltd launches operations in Vadodara, Gujarat
Ujjivan began operations in the "Sanskari City" of Gujarat on Diwali eve. This is the third city in Gujarat where Ujjivan now has a presence, Surat and Navasari being the others.
The East Vadodara branch was inaugurated by Mr. Jolly Zachariah, COO (West), accompanied by Mr. Diptarag Deb, Distribution Manager (Gujarat), in the presence of customers and branch staff.
Handing out loans to groups of women, Mr. Zachariah said, "Gujarat is an economic giant and has been driving positive change in the country. We want to reach out to all those low-income families who have no easy access to financial credit. Our services will help improve the quality of life of the urban poor in Vadodara and provide them the opportunities to become part of the state's commercial success"
Ujjivan launched a 5-branch operation in the city, taking its outreach to 11 branches in the state. "Ujjivan has succeeded in mobilizing credit for people who have been marginalized by modern banking. People at the grassroots, especially in urban slums, are being empowered to create wealth for themselves and their families. Our services will provide a boost to them and their businesses, helping the community to come out of poverty and prosper", said Mr.Zachariah.
Shabana Banu, a cloth merchant from Akota in Vadodara and an Ujjivan borrower says, "I have been able to purchase more dress material and sell more because I now have more variety to offer. This has helped me save more money daily too".
Rabiya Bibi, from Lakshminagar in Ektanagar, one of the larger slum pockets in Vadodara city says "I used to rent my aluminum scrap cutting machine on a daily rental basis, after taking a business loan from Ujjivan I purchased my own second-hand machine and my margins have grown drastically."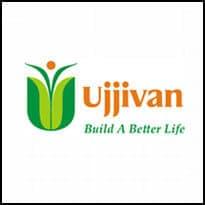 Over 6500 urban poor women in Surat and Navsari have already taken loans from Ujjivan.  "Small scale traders, hawkers, artisans and entrepreneurs have benefited from Ujjivan and several hitherto businesses of not-so-significant scale have been turned around, resulting in improved living standards for individuals, families and even whole communities", added Mr.Zachariah.
Ujjivan voluntarily cut interest rates nationally after its first year of profits in 2009-10. It's family and business loans have interest rates between 22-25% and also offer preferential-interest Education loans.
"As a social enterprise, we are completely focused on transparency and committed to providing superior customer service", said Mr.Zachariah. Ujjivan recently won the Srijan MFI Transparency Award 2010 in the Established MFI category.
The organization plans to open branches in other urban cities such as Ahmedabad and Rajkot soon, to service the needs of the urban poor.