Ujjivan Financial Services Pvt Ltd (Ujjivan), set up by Mr. Samit Ghosh, is among the first few MFIs in the country to design and run urban microfinance programs. The company has a strong and well-diversified board of directors comprising professionals with extensive industry experience.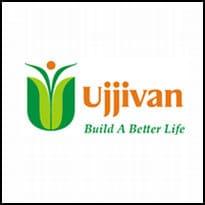 UJJIVAN FINANCIAL SERVICES
The company has been able to attract capital from multiple sources at regular intervals and demonstrated steady portfolio growth. Ujjivan is one of the most diversified MFIs in the country with operations spread across nearly 20 states. With a loan portfolio of Rs.1,323 crore as on September 30, 2013, the company is also among the top 10 MFIs in India.
Performance on key parameters
The portfolio outstanding and borrower base have grown at CAGRs of 45 and 21 percent respectively during the 3 years ended March 31, 2013. The company has a well-diversified portfolio spread across nearly 20 states
Portfolio performance has improved significantly after a marginal increase post the Andhra Pradesh crisis. The 30+ dpd reached a 5-year low of 0.25 percent as on March 31, 2013, and its repayment rate reached a record high of 99.73 percent in March 2013
Focused on diversifying resource profile; issues non-convertible debentures regularly. Non-convertible debentures accounted for nearly 12.5 percent of outstanding borrowings as on March 31, 2013
Healthy capitalization for the current and planned scale of operations. Has attracted capital from multiple sources to support portfolio growth
Improved earnings profile, as reflected in return on managed assets of nearly 3 percent during 2012-13 as compared to 0.2 percent during 2011-12. The profitability improved in 2012-13 primarily because of a substantial reduction in operating expense ratio. Ujjivan's ability to reduce its operating expense further and sustain its profitability while reducing its margin to comply with the revised regulations will be critical
LATEST FINANCIAL DATA