Ujjivan Financial Services has announced that it has started rolling out of an upgrade of its Microfinance software to  Bankers Realm.NET, a web-based microfinance solution.
BANKERS REALM BY CRAFT SILICON
MFI's face operational problems and issues such as low bandwidth, transaction volumes, database security, etc which Ujjivan hopes to overcome by migrating to the new software.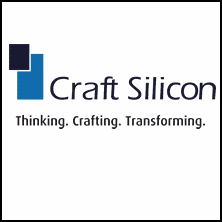 The Banker's Realm solution has a loan module fully integrated with financial accounting and also supports mobile transactions at the field level. BR.Net is based on an open delivery concept. This would allow the interface to third-party delivery channels like ATM, SWIFT, POS, Internet Banking, etc to be more secure and robust.
Benefits
Easy processing of services, thus improving customer service efficiency
Batch processing of all group transactions saves data entry time
Capability to handle high volumes of transactions
Customer data is secure, only accessible to the authorized person
Easy accessibility of customer records anywhere
Maker- checker support for all modules, helping reduce documentation errors
Multi-OS / Multi-browser support
Low TCO, support Linux OS at the client-side.