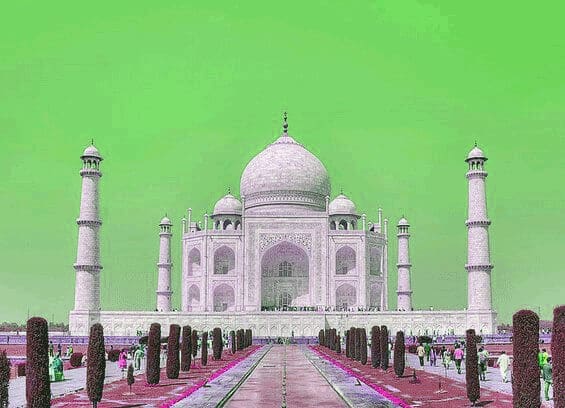 India is every tourist's dream destination as it offers a diversity that is unparalleled. The diversity that you will encounter during your visit encompasses culture, language, class, geography, and much more. For instance, did you know that there are only 20 official languages recognized by the Government Of India while more than 1600 other languages and dialects are spoken throughout the country! You need not worry about communicating in India though if you know English it is sufficient to get along. English is universally understood at almost all the famous tourist spots in India.
Before I list out the 9 places all tourists must visit on their India Tour, you must decide beforehand how much time and money you are willing to spend. This is important because India is a vast country and it can be overwhelming for first-time travelers unless you have a planned itinerary, the chaos that is India will undermine your tour plans.
First, you will need to decide if you want to tour the entire country or do you just want to travel to a specific circuit such as the North of India or South of India, Buddhist Travel circuit, or only visit Hindu Pilgrimage centers. If you want to visit all the spots listed below you will require at least 30 days and a budget of Rs 1.3 Lakh or US$ 2000 per head. This budget would cover travel by train throughout the country and accommodation at budget hotels whose tariff range from Rs 500 to Rs 1000 per day.
Finally, you will also need to determine where your interest lies, is it in historical spots and ancient ruins or would you rather soak up the sun and relax at a beach while shopping in the evenings at the local markets.
Now that we have covered some useful tips for planning your travel, let me now present for your perusal
The Top 9 Most Visited Tourist Destinations of India
Taj Mahal in Agra, Uttar Pradesh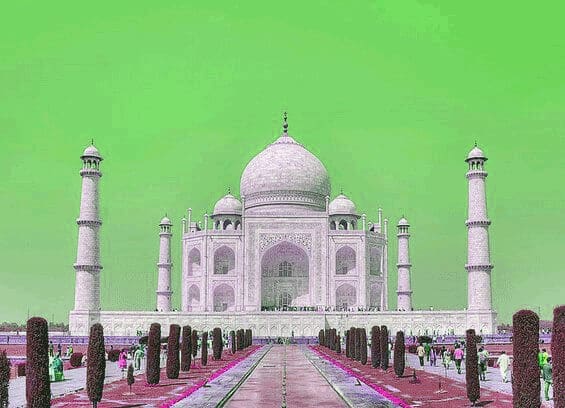 Upon seeing the Taj Mahal, many a tourist has exclaimed that viewing this one monument alone is enough to make your visit to India worthwhile. The Taj Mahal was built in the mid 17th Century by India's Muslim emperor Shah Jahan as a tribute to his third wife Mumtaz Mahal. More than 700,000 tourists from abroad visit it every year. The city of Agra is very chaotic and the tourists must be prepared to face legions of touts, operators, and beggars out to get their proverbial dollar.
For international tourists, the mindset in India that you will encounter frequently is that if you are white, then you are rich and if you are a white woman then you must be morally deficient and if you are Black be prepared to handle racist comments. Indians normally get to visit the Taj Mahal at a much lower fee than tourists from abroad, you will find this differential pricing throughout the country. The Government essentially views foreign tourists as cash cows that need to be milked for foreign exchange.
New Delhi, Capital of India
Most tourists from abroad choose to arrive in Delhi and then move around India. When south Indians travel to north India they make sure to stop over at Delhi, this is because Delhi is the National Capital of India and is well connected through airlines and trains. Delhi is home to most Central Government Departments and also houses Foreign Consulates of most nations at its a diplomatic enclave in Chanakyapuri. The most famous tourist spots in Delhi are forts, mosques, museums, and temples. The peak tourist season usually begins towards the end of October when the summer heat has subsided and lasts until early February when temperatures begin to rise again.
Some of the most visited tourist spots in Delhi are :
Qutab Minar
Red Fort
Lotus Temple
Humayun's Tomb
Akshardham Temple
India Gate
Raj Ghat- A Memorial for Gandhi
Lodhi Gardens
Jantar Mantar
Connaught Place (Shopping)
Chandni Chowk
Numerous Museums on Art, History, and Culture.
The Himalayas
The Himalayas begin from Pakistan and extend across India, Bhutan, Nepal until they reach China. It is one of the youngest mountain ranges in the world and is home to the highest peaks on this lonely planet. The best time to visit is March-May until September, after which the cold becomes intense. The Himalayas are peppered with Hill Stations, Wildlife Sanctuaries, Valleys, Mount Peaks, Trekking routes, Resorts, and Religious places of pilgrimage for Hindus. You have a wide variety of choices from riding on the highest motor-able road in the world also known as the Khardung-La pass to wandering the mythical Valley of Flowers. A single lifetime is not sufficient to explore the Himalayas.
Some of the most important tourist locations in the Himalayas are located in and around
Leh and Ladakh
Dharmashala
Sikkim
Darjeeling
Dehradun
Kedarnath
Badrinath
Haridwar
Jammu and Kashmir
Jaipur
Jaipur is commonly known as the "Pink City" of India. It has earned this epithet as a result of the pink sandstone that has been used in many of its monuments. Jaipur is among the top 3 destinations to visit on every tourist's list. The city of Jaipur is choc-a-block with forts and palaces as it has a long tradition of being under a monarchy until the formation of the Indian Union.
Some important landmarks that you must visit in the city are :
Hawa Mahal
Jal Mahal
Rambagh Palace
Jaigarh Fort
Birla Planetarium
Jantar Mantar
Central Museum
Sisodia Rani Garden
Amber Palace and Fort
Jagat Shiromani Temple
Goa
The peak tourist season for Goa starts around mid-December and goes on till mid-January when the weather is nearly perfect, the temperature during the day rarely goes beyond 33° C. Goa is the home to a specific genre of trance music known as Goa trance, pristine white beaches, and mouth-watering seafood. The New Year bashes in Goa are some of the biggest in Asia and features top electronic dance music artists from around the globe, they are held around the clock on the Anjuna, Calangute and Margao beaches. Goa like Bangalore has a large number of expats, mostly Europeans and Russians settled in and around the beaches.
Bangalore
Bangalore is considered the intellectual capital of India. It is a tech hub with old city charm, it is India's startup capital and boasts of several billion-dollar startups being headquartered there. Bangalore has a floating population of more than 100,000 expatriates and 75,000 Ph.D. holders who are responsible for it developing into a technology powerhouse. It also boasts of being the headquarters of several Yoga Universities and Yoga Ashrams which receive a large number of tourists every year from India and Abroad.
It has a large number of tourist attractions such as
Vidhan Soudha and MG Road
Cubbon Park and Lalbagh
Bannerghatta National Park
HAL Aerospace Museum
Savandurga – The Largest Monolith Hill in Asia
ISKCON Temple
The Art of Living Ashram
Innumerable other Temples and Parks
Yoga Universities and Ashrams
High Technology Startup Hubs
Mysore
Mysore is located at a distance of 150 km from Bangalore in the state of Karnataka. It is the erstwhile capital of Mysore Kingdom presided by the Wodeyar dynasty. It gets most of its visitors during the Dasara Festival which takes place in the month of October every year. Some of the important tourist attractions in Mysore are the Amba Vilas Palace and Chamundi Hills. Mysore is also known as the yoga capital of India and is home to legendary yoga teachers of the Hatha and Ashtanga Yoga tradition. Students from across the globe flock to Mysore to attend teacher training camps throughout the year.
Kerala
Kerala is located at the southern tip of the Indian subcontinent that is also known as the Malabar region. Many travel magazines have ranked the state as paradise on earth for its scenic backwaters and tourist spots. The state of Kerala has many options for tourists from boathouses to elephant rides. Ayurveda, an alternate therapy with many health benefits has many practitioners in this state and attracts tourists from abroad.
Pondicherry
The historic city of Pondicherry has been under Dutch, Portuguese, British, and French rule for the varying duration in the last three centuries until India's independence in 1947. In 2006 it was renamed to Puducherry but locals prefer to call it Pondy. The main tourist attractions in Pondy are the Aurobindo Ashram and the International Commune called Auroville (City of Joy) that has permanent residents from 50 nations. The climate is very hot and humid during the summers and the peak tourist season lasts from November to February.
This is the complete list we have compiled. If you feel we have missed out any locations that should have made it to this list, do a post about them in the comments section below.