Engaging in household chores alone is a prevalent practice, but occasionally, seeking assistance from a cleaner or someone to handle errands becomes necessary. Now, picture a scenario where you can earn money by undertaking these tasks and chores for others. This is precisely what the Taskrabbit side hustle offers. TaskRabbit is a popular online platform that connects individuals in need of various services with skilled freelancers looking for side hustles. It allows individuals to leverage their skills and make extra income by completing tasks for clients in their local area. In this article, we will provide you with insights into Taskrabbit jobs and elucidate how the platform operates for taskers.
What is TaskRabbit?

Founded as RunMyErrand in 2008, TaskRabbit is a labor marketplace where one can find freelancers who are willing to help you with everyday tasks. Leah Busque is responsible for creating the company that is today known as TaskRabbit. The company was acquired by INGKA group in 2017 and 2022 they decided to go fully remote by shutting down physical offices and headquarters in San Francisco, California.
The company's operations run in certain cities in the US, Canada, the UK, Italy, Germany, Portugal, Monaco, France, and Spain. The company originally started in Boston Massachusetts, and it acquired its current day name in the year 2010 when it moved to San Francisco.
By 2011 the company had created an app and from there year by year they started to launch in newer countries and expanded their services. Today they have a huge Tasker community using the platform and the average per-hour pay of these Taskers stands at 48 dollars while some of them make more than 1,00,000 dollars a year.
Now that we understand what TaskRabbit is, it is fine to look at the TaskRabbit side hustle in detail.
Taskrabbit Side Hustle: How Does it Work?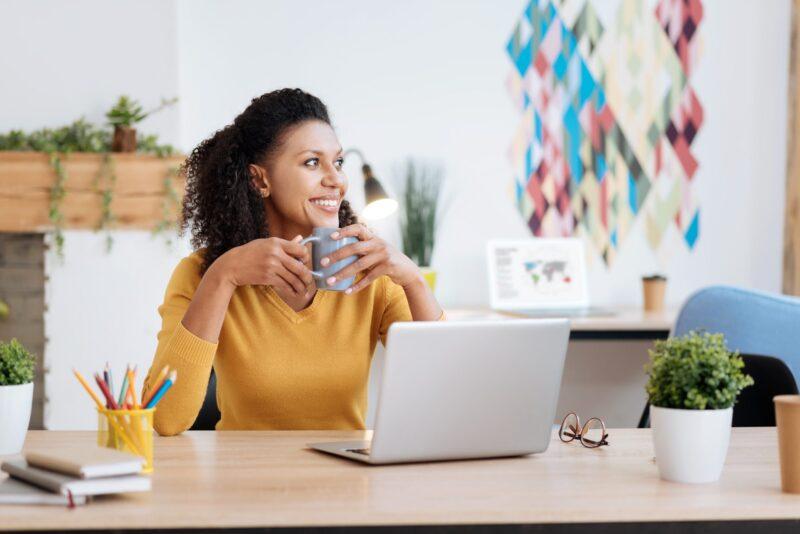 So, we saw above, that TaskRabbit is a labor marketplace where you can head to find people who can help you with various stuff like cleaning or running errands and even more.
If we just talk about the US, then Taskers are eligible for and help with 35 different types of tasks for which they enlist themselves on the app and from there they can be hired by individuals or even companies temporarily. A lot of people have made it into their full-time job even though it started as a side hustle.
TaskRabbit side hustle is no ordinary gig, and you could understand that by simply visiting their website. You have multiple categories to choose from as well as tons of people who have mentioned their area of service and the charges for the same.
You have people charging 30 dollars and above per hour for helping with furniture work or repairs around the house and then you also have people charging over 100 dollars an hour to help clean the house after a party or to help take out the Christmas tree.
Just like Uber drivers, Taskers also have been given ratings by the people they have worked for in the past, and against their name, you can also find the number of tasks completed by them.
This should help you understand their proficiency and also to make sense of their rates which may seem high at times but again it is all because of their skill and expertise that they command those kinds of charges by enlisting their help for various easy-looking but skill-requiring tasks.
Depending on the area you live in the charges may vary for the services and the availability of the Taskers may also fluctuate but what won't change is their commitment.
With the TaskRabbit side hustle platform, you can easily and quickly book yourself a Tasker and get the stuff done which ensures no more procrastination takes place. If you feel you too have great skills that can help you make more than decent money while helping others, then you can sign up as a Tasker as well.
TaskRabbit Jobs – A Comprehensive List

We have mentioned a couple of times that a Tasker can help with stuff like running errands or help cleaning your house but that is not all that is up for offer.
In the US alone Taskers offer up to 35 different kinds of services and some multi-skilled Taskers can themselves help you with more than one task. Since we are interested in the Tasks that a Tasker can help with, let's take a look at a few of them.
1. Help Run Errands
Sooner or later, it had to be on this list since we spoke about it multiple times already. Small but tine consuming stuff like picking up clothes from dry cleaners, delivering a parcel, or other such stuff can be a genuine pain now and then. Not to mention that such stuff can coincide with a big day at work or a holiday and you just can't muster up the will to go ahead and get it done. This is when you can pay some bucks to a Tasker and hire them for their services.
2. Wait in Line
One of the TaskRabbit jobs that Taskers provide service for is to stand in line for you. It can be in a line to get a ticket to a concert or some movie, it can be a line to get into a new restaurant, or pretty much any line that you could get them to wait in on your behalf by dining up for their services.
You know how standing in lines can be and so we know that many of you might even be considering getting a Tasker for the next time that you have to stand in a line.
3. Set up Furniture
TaskRabbit side hustle workers can also help you with assembling furniture. We all know how difficult or time-consuming it can be to set up a piece of furniture from Ikea and this is where a Tasker can be hired to help you with it.
By doing so a Tasker can earn upward of 50 or even 100 dollars an hour making this one of the most sought-after services on the platform.
4. Do Garden Tasks
Not everyone is very keen on cutting overgrown grass, trimming trees, cleaning away the rusty old fallen leaves in their lawn, or doing general stuff in the garden and this is where a Tasker comes in the picture.
You can hire a Tasker and ask them to get your garden all neat and tidied up and in exchange for your free day, you only have to pay them as per their charges.
5. Deliver Things
Restaurants, grocery stores, etc. many have their delivery people running back and forth to meet order requests, however, if a store doesn't have a delivery person and you still need someone to deliver goods to your home then you can get yourself a Tasker willing to deliver stuff right to your doorstep. They will head to the store and pick up your order and hand it over to you.
6. Decorate Places
It can be Christmas or a family function for which you might need to decorate your home, however, it can get overwhelming or too much at times and so here again you can hire a Tasker who can come to your place and decorate it for you.
To avoid doing it yourself all you have to do is shell out anywhere between 60 to 125 dollars and your requirements will be taken care of.
7. Arrange Party Requirements
You can hire a Tasker to get them to be a bartender, host, cleaner, server, or fill in any other important post during a party. If you are lucky, then your TaskRabbit side hustle could also want you to just be a guest at a party and your task could simply be to entertain the guests and mingle with them while being paid for the same.
8. Clean Places
Again, we mentioned it multiple times already. You can get a Tasker from the app whom you can ask to help clean up after a party or just on some random occasion when you feel your home needs cleaning. By paying a one-time fee between 70 to 150 dollars you can have your home glittering up and all tidy. Let us now learn about Taskrabbit app.
TaskRabbit App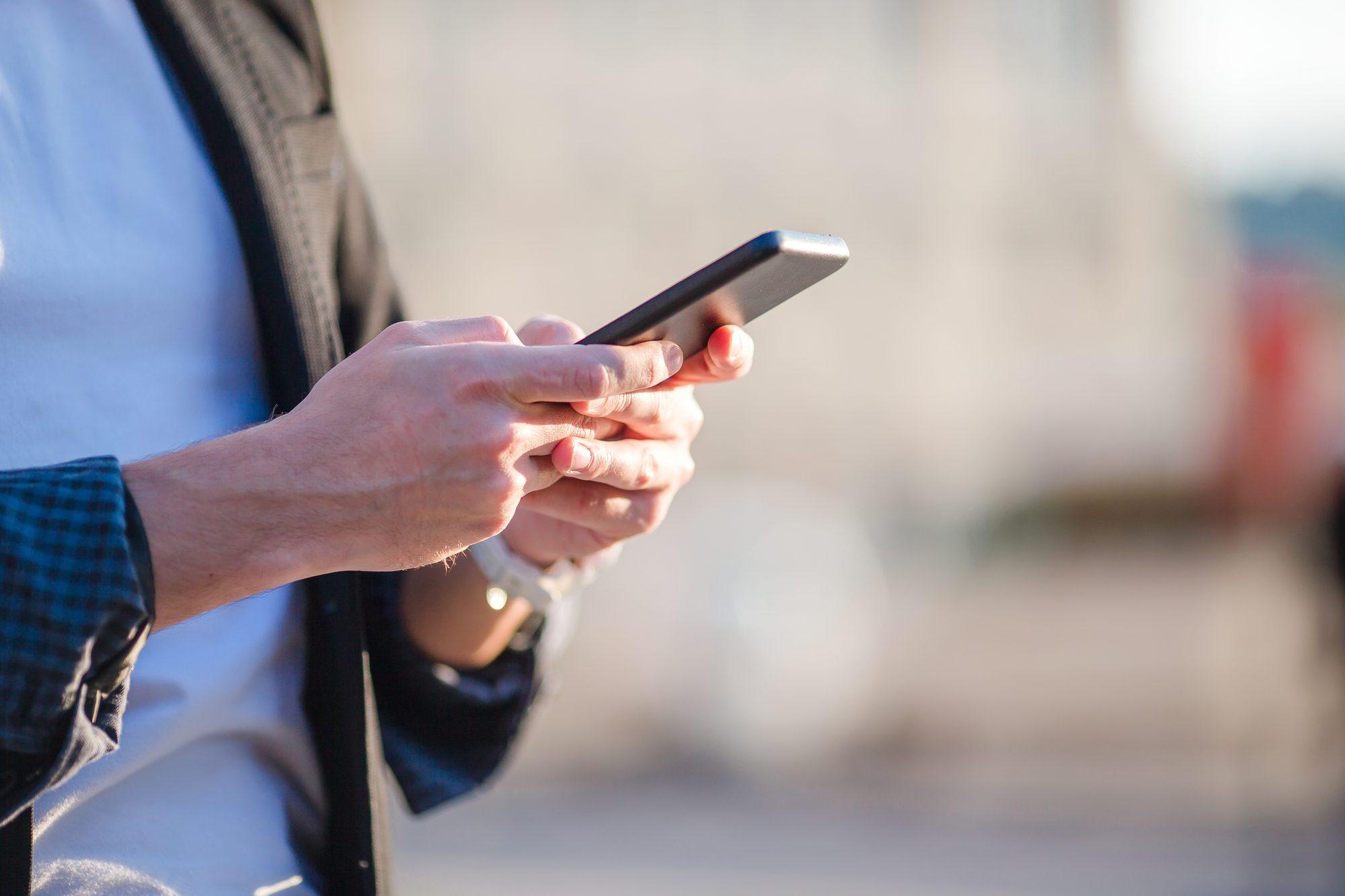 Before TaskRabbit came to Android devices it was only available for Apple devices with only the iOS version of the app going online. However, as the company started to expand from one country to another it also became available on Google Play.
Today the Google Play version of the app has more than 1 million downloads while boasting a 4.5-star rating at the same time. On the other hand, the Android version of the app also enjoys favorable ratings of more than 4 stars on both apps while also having thousands of reviews. If we total up the number of reviews received by the app on the Android and Apple stores as well as its website, then the number comes to more than 1.1 million.
Once you have downloaded the app on your device you can do with keeping the account creation for later, however, to be able to see any local service provider's information you will need to have an account and so it is better to click on the Profile option in the app and get started right away. Once you have created the account you can now start searching for Taskers on the app by providing details of the task and the time it might take to get it done, etc.
You can also set the time and date on the app as to when you want the service provider to come to your place for the selected task. Also, when shortlisting or selecting a tasker for any TaskRabbit side hustle gigs make sure to check out the prices beforehand and proceed after that as there is no bargaining or reducing the fee later on.
The app also allows you to check the personal information of the tasker that you are interested in hiring. You can check the number of tasks performed by them while also checking their ratings from previous customer experiences.
The TaskRabbit app works better than the website and also offers various other features to the users. When you hire a Tasker, you can text them or call them on the app, however, none of your contact details are shared with them. The app also allows you to cancel a requested service if you no longer require it, however, you will have to pay a charge for it.
So, you can already head to their website or get the Taskrabbit app on your device and start using their services or become a Tasker unless you are interested in learning more about Taskers and TaskRabbit.
How does TaskRabbit Work for Taskers?
A Tasker is a person who is registered on TaskRabbit and enlists themselves or rather their services on the platform. It is a marketplace for hiring labor who are freelancers that are qualified or have a good amount of knowledge in various fields and can help people who aren't good in those fields or are just looking for someone else to do their job while being paid for the same.
So, while we have seen in brief how hiring takes place on TaskRabbit for those that need labor, we now see – how does TaskRabbit work for Taskers.
If you already have an account on the platform, then you simply log in using the credentials and if not then you sign up by providing all the necessary details. Then once you have sorted the profile and entered the app you now have to provide various bits of information that will create a solid profile for you that the person hiring can look at before deciding whether or not they want to hire you.
This would include entering the area you live in and choosing the category of services that you will offer. The app has a list of more than 50 tasks from which you can choose, and you can also choose multiple fields in which you can provide service to the clients.
Also, the platform allows you to be your boss while deciding your work profile, hours, days, and almost all the aspects related to it. You also get to set your rates by yourself for each task that you wish to provide service for.
To begin you just need to make an account on the website or the app and build a profile that tells everything about your service on the platform. Next up your identity and business details will be checked and verified before you can start taking up TaskRabbit side hustle tasks.
Also, you might be asked to pay a 25-dollar nonrefundable charge in certain cities as a registration fee. Once all of this is out of the way you can expect to start getting jobs. You can now work part-time or full-time depending on your schedule and requirement.
How does TaskRabbit Make Money?

By now if nothing else we at least have surely established TaskRabbit to be a useful and good platform both for clients hiring services as well as for the Taskers that find themselves working for the platform.
We have seen how people working for TaskRabbit stand to make more than decent income working gigs as per their convenience and people who hire services pay them but, in this loop, how does TaskRabbit make money?
Well, you might be surprised but TaskRabbit makes way not by 1 or 2 but by 3 ways in this client-Tasker relation and we will now look at the three ways by which the TaskRabbit side hustle platform makes its money.
1. Commission or Service Fee
Since TaskRabbit is providing a platform for Taskers to take advantage of it is only understandable that they capitalize on their money-making and get some benefits themselves. And so, on each invoice, the company charges the Taskers a 15% commission after they have been paid for their services.
Certain locations command a tax on the invoice as well the cost of which is again shouldered by Taskers. So, if in a year the Taskers take up work worth more than 100 million dollars then that equals 15 million dollars just through commissions.
2. Support Fee
While the Taskers are being charged a 15% fee the clients are also laying a 7.5% charge. Taskers pay commissions while people hiring services pay trust and support fees. This fee is non-negotiable and is charged for every transaction that takes place on the hiring side.
As per TaskRabbit, this fee is used to upgrade the customer support service, train the team, and provide them with good equipment, operation, and safety measures directed toward clients and for supporting TaskRabbit Happiness Pledge.
Again, if we take the figure of 100 million worth of bookings taking place every year then we are looking at another 7.5 million dollars that the company makes just from support fees.
3. Registration Fee
As we saw above, TaskRabbit also has a 25-dollar fee for registration. To be able to take up TaskRabbit side hustle a user needs to go through a verification and registration process for which they pay a one-time fee of 25 dollars to the company. And this fee is nonrefundable and so again the money is income for the company.
If we just assume that the company has 100k people who have signed up to be Taskers, then the company is expectedly to make another 2.5 million dollars by just charging a registration fee.
So, as we saw above that the company has three ways by which they are making money and not just a small and barely profitable amount but rather a good amount every year. While our rough and assumed amounts total up to a figure of 25 million every year you can safely assume the real figures to be much more than this or even double these figures.
So that concludes everything that there is to know about Taskrabbit side hustle and the wonderful platform that it is. By signing up for Taskrabbit jobs you can open for yourself a door to no less than 50 plus professions that you can choose from and work in while being your boss and having all the flexibility in the world.
You can just download the TaskRabbit app and surf on it to check the possibilities and opportunities that await you on it. TaskRabbit is one of those apps that has perfectly figured out its target audience and captured them efficiently which is the reason for its success which didn't come on day one but followed eventually.
On the company side, we saw – how does TaskRabbit work for taskers and how easy it is to operate. The platform is a great source for making money where you can put your unconventional skills to use and make more than a decent sum from it. Now you know – how does TaskRabbit make money – the company has a brilliant business side while also being fair to its Taskers and that is what makes the company stand out and have the success story that it is today.