Money is a commodity/source helping in some of life's intangibles. It makes us independent and provides us the freedom to carve our own path. It is an indispensable element allowing us to make the most of our skills and talents. With money, you do not get a chance of getting constraints on your choices.
Evidently, money is not everything, but it is something significant.
You might have heard of Swagbucks! Recently, it has been grabbing much attention of numerous users. The search engine is showing various attempts of many people searching for the Swagbucks review. If you want to check out its review, you are on the right page. We will inform you about what Swagbucks is, its functioning, features, pros, and cons, and what type of users this platform is ideal for. Hold your horses as we are about to begin and answer the common questions we have received from the past few months.
What is Swagbucks?
One of the most compelling and easiest ways of making money online is through paid survey sites. These sites let you earn prizes for answering short surveys on various topics and completing other online tasks.
Swagbucks is a paid survey site that helps you earn rewards by completing the tasks it provides. It is a loyalty program operated in California as a subsidiary of Prodege LLC.
Prodege is a big company that has earned many prestigious awards among business and entrepreneur organizations in the last couple of years. The development and advancement of Swagbucks have led many users to have small but consistent earnings while focusing on their primary job/business.
One of the best aspects about joining this impeccable program is that you can do the tasks provided by it during your free time. So while focusing on your main job, you can still continue performing the tasks it provides.
The platform is an aggregation of other sites giving an edge over competitors in the sheer volume of surveys it offers.
It primarily offers an extensive profile survey claiming to help the site find better matches as per the task you are looking for. In addition, Swagbucks check your eligibility criteria, and if you are qualified, it provides you different surveys and pays accordingly.
The reward points of Swagbucks, which are called SB points, can be converted into gift cards and cash. The primary tasks it offers include taking surveys, playing games, watching videos, searching the internet, visiting other websites, referring friends, etc.
Is Swagbucks Legitimate?
Yes, Swagbucks is legitimate. Although you might see some statements on the internet stating it's a scam, these erroneous statements disguise the users and are often initiated by its competitors to spoil the reputation of this magnificent site.
You might be glad to know that this platform has released up to $3,50,681,300 in cash and offered numerous gift cards. One can effortlessly redeem its gift cards to different platforms, including Amazon, Starbucks, Olive Garden, etc. Plus, you can also donate to some authentic registered charitable organizations through the reward points and gift cards earned by you.
Another promising fact that develops trust against this platform is that it has maintained 'A Rating' with the 'Better Business Bureau' (BBB) for thirteen years.
Note: Swagbucks is not a site through which you can become a millionaire or rich overnight. It is a platform that allows you to earn extra income, just like you make it on a part-time job, aside from your primary business/job.
How does Swagbucks work?
As soon as you register on this platform, you get a signup bonus of $10. Besides earning handsome cash-back rewards by completing tasks, it offers you ample opportunities to earn SB's which is similar to digital money.
Furthermore, the site allows you to cash out SB's in $5 increment to an account linked to PayPal. The tasks it provides include shopping online, becoming a deal hunter, playing games, watching videos, doing Swagbucks searches.
One thing you need to know before working for his platform is that it undergoes a qualification process before assigning a task to its subscribers. You may or may not be qualified to complete the surveys. Some users get disqualified for the task they attempt to complete. \
The director of referral marketing at Swagbucks 'Hal Lublin' said in an email that the company might be looking for a particular subset of your demographic that does not fit you. Swagbucks' simple process provides you with a $5 bonus after registration of your account once you earn 2500 SB within the first 60 days of the membership. The very next day, you will be awarded the bonus after you get qualified.
How Can You Make Money With Swagbucks?
The website and app of the spectacular platform are easy to navigate and take seconds to create and register your account and get a sign-up bonus.
There are great ways through which you can earn money and meet your daily expenditure seamlessly by performing different tasks provided by Swagbucks, which include:
1. Shop Online and Earn Cashback
You can get cash back rewards whenever you shop through this giant platform. To begin making money through shopping, you need to shop at partner stores for earning SBs.
Swagbucks support many renowned stores, so earning cashback becomes easy by shopping with Starbucks, Kohl, Amazon, Best Buy, eBay, Walmart, etc. Most offers pay up to 2% of the cashback, but a few provide up to 10%.
Moreover, users will find the best deals in the 'Featured Cahs Back Stores.'
The more money you spend on shopping, the more cashback you will receive in the form of SBs.
Also Read: Top 20 Online Shopping Sites for Discounted Products in India
2. Take Surveys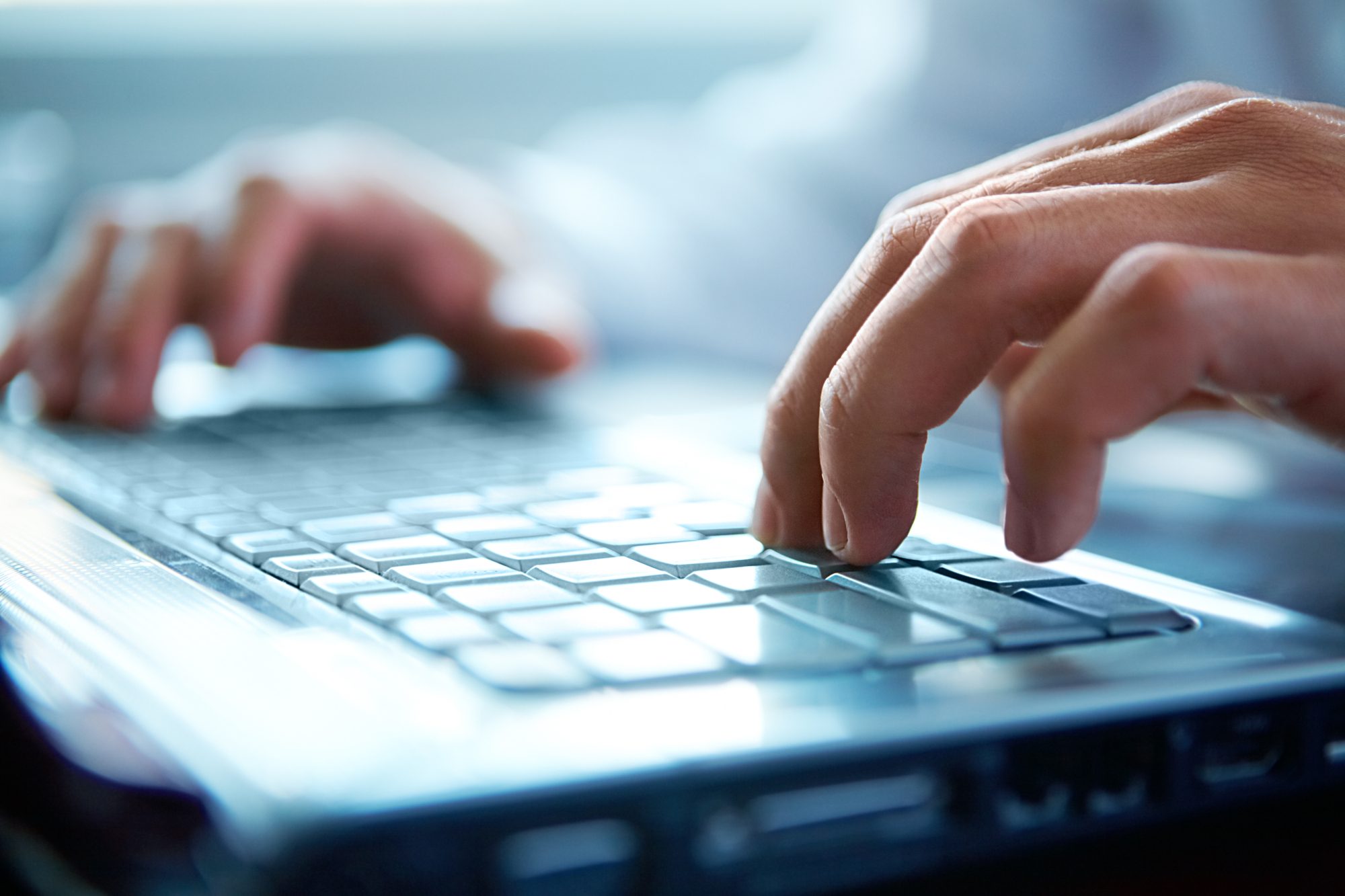 Participating in paid surveys is one of the most recognized and efficient ways of earning money through Swagbucks. Mostly, these surveys are easy to complete. The best part is that you can fill out the survey and get paid while watching TV, riding in a car/bus/ or metro, traveling, waiting for someone, or in the middle of anything where you just have 5 to 10 minutes in spare.
The surveys you get are according to the demographic information you mention after creating your Swagbucks account. Then, it automatically sends you the surveys based on the demographic information about you and your household.
3. Play Games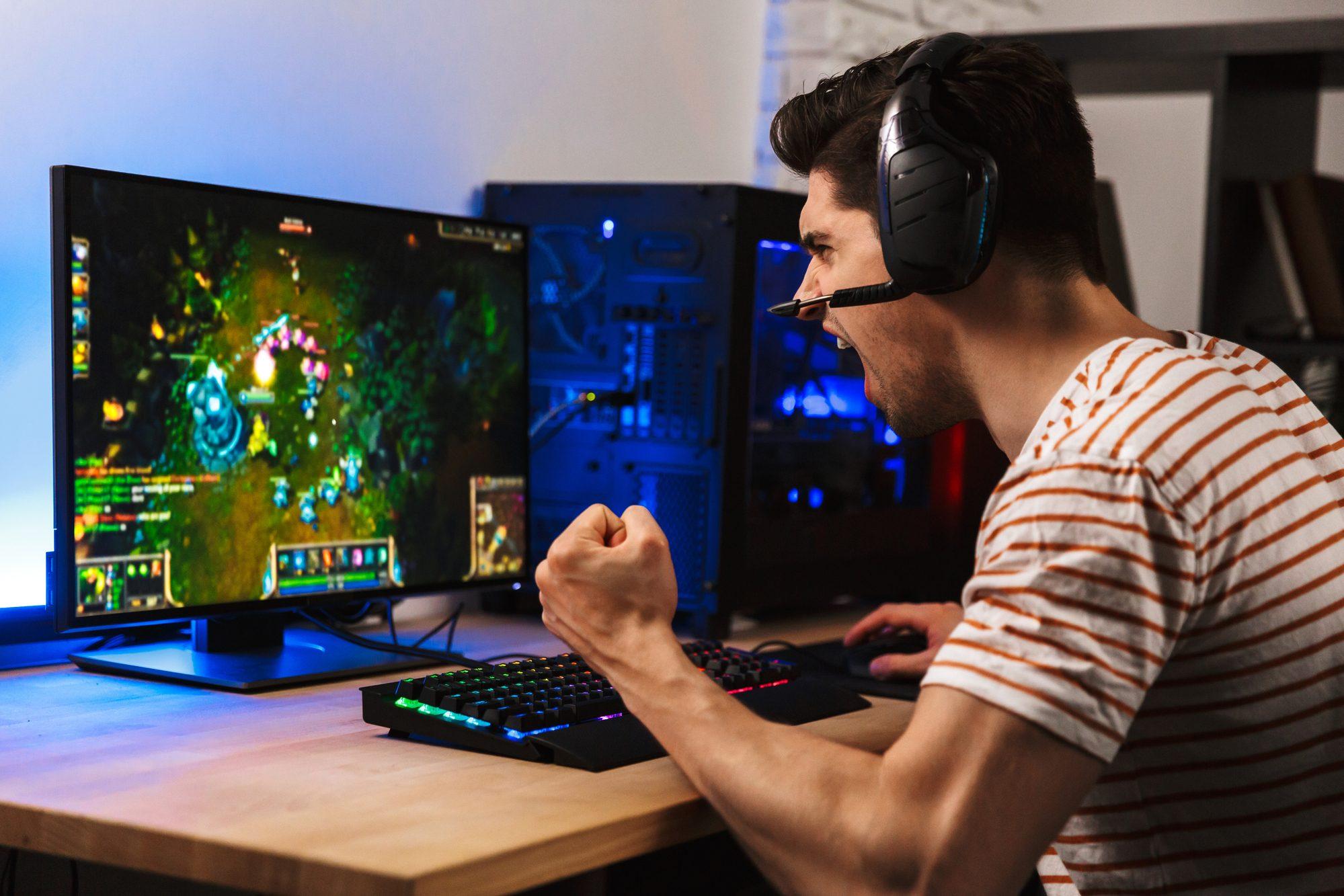 Did you ever think that someone will pay you for playing games? Here at Swagbucks, you get paid for playing games in your downtime. Make money by playing your favorite game while you are goofing off. How cool is that!
Although you might not earn many SBs for playing games, every bit still counts. It includes a variety of gaming genres such as Puzzles, Action & Adventure, Multiplayer Games, Cards, Board Games, and Strategy Games.
In addition, there is also a mobile section that pays you for downloading and trying different mobile games and earning a small amount of SBs Pyramid Solitaire, Mahjong, and many others.
One can also use the Swagbucks Live section (Trivia Rewards Platform) to earn SBs. All you need to do is enter free daily trivia games run by Swagbucks Live Host. The host covers different topics, including entertainment, art, history, and random facts, and asks 10 different questions to the participants. The participants who answer them correctly earn SBs.
4. Watch Videos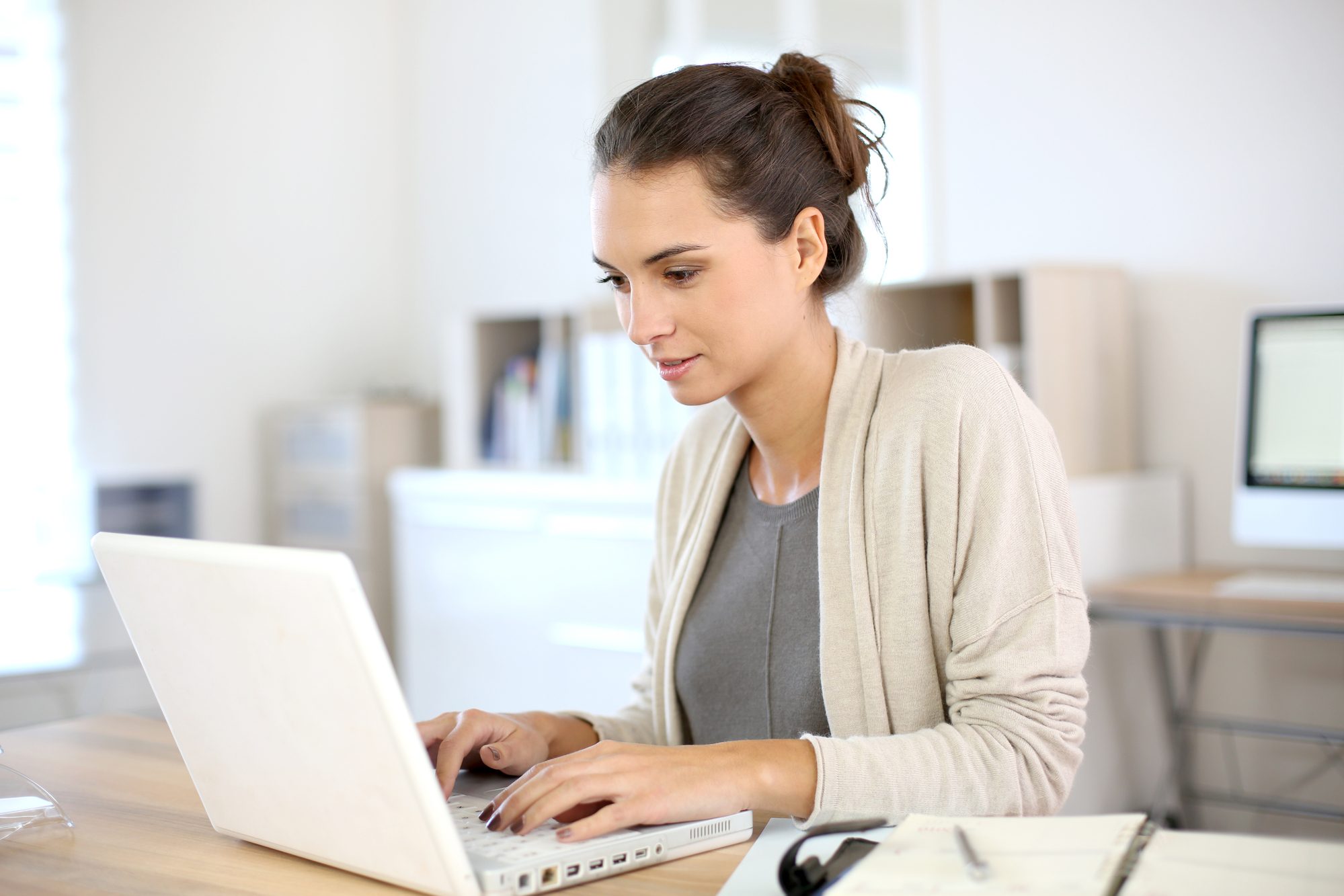 Earn money while watching videos. Wow!
Swagbucks pays you to watch specific videos and once the video is finished, rate the video. Completing this process will reward you with some SBs. However, you need to complete watching a minimum set of videos to become eligible for the rewarding SBs.
The best part is you can choose any topic that intrigues you be it entertainment, latest affairs, top stories, trending news, and recipes.
Watching videos do not require much engagement or attention. You can perform this task anywhere, anytime, and it can become a humble source of your passive income.
5. Install Browser Extension
Installing a browser extension is one of the ways of earning money with Swagbucks as it provides the users with 50 SBs for installing a SwagButton (Swagbucks Browser extension). You can choose your browser and add the extension by visiting Safari, Microsoft Edge, Chrome, or Mozilla.
These extensions will benefit you when you shop at your favorite store and check if Swagbucks has any coupon deals available. It means you do not need to enter the company name in the search bar and visit the Swagbucks site; you simply need to press the SwagButton to locate it in your browser.
Also Read: How to Make Money through Affiliate Marketing
6. Refer Friends
One of the most effective and straightforward ways of making a decent amount of money is referring this astounding platform to your friends/acquaintances. All you need to do is send them your referral link. If your friends sign up through your link, you will get bonus reward points and a chance to earn 300 SBs. However, you can earn 300SBs as long as your referral earn 300 SBs within the first 30 days.
In addition, you earn a 10% commission of whatever SBs your referral earns in particular categories including Search, Watch, Play, Discover, Answer, and Shop. One of the reasons Swagbucks Review is good is that there is no limit on the amount of SBs you earn through referrals.
You also get an additional 100SBs within the first 14 days of sign-up if the person you refer installs the SwagButton extension to Chrome.
7. Magic Receipts
Saving and investing are as important as making money. Right? Knowing this fact, Swagbucks provides an opportunity to its users to save money on groceries and everyday essentials by using receipt scanning apps that pay.
Some of the renowned apps that are best-known for earning rewards include Ibotta, Checkout 51, Fetch Rewards, and many others. These apps will help you purchase and save money on every purchase of groceries from an array of brands. All you need to do is snap a picture of your receipt and upload it to the app of your choice to prove you bought an eligible product.
The platform allows its users to buy different products with its Magic Receipts program and earn SBs. In addition, you can also find attractive deals and cashback offers across different categories, including apparel, pharmacies, fast food and dining, warehouse clubs, home improvement, and groceries. Some of the examples of earning Magic Receipts offer include:
Earning 1600 SBs for purchasing Rainbow Light multivitamins.
Grabbing 900 SBs for purchasing Birds Eye frozen vegetables.
Fetching 200 SBs for purchasing a 6.75-ounce dash seasonings blend.
Earning 25 SBs for buying Beyond Meat sausages.
8. Search the Web
Why not surf the browser/web to earn some extra bucks? Good idea, isn't it? Not only will you enhance your knowledge, but you earn a handful of money.
Many subscribers are using the Swagbucks search engine, typing anything they want; once they get the results, they are asked to enter a shortcode. As soon as they enter the code, they earn 1 SB.
The best part is there is no restriction on the topics you have to search. You can search for animals, some food recipe, making money, or any other topic. However, one thing you must ensure to earn SBs is visiting search result websites. It is only to justify to Swagbucks that you are completing genuine searches and not doing for the heck of money.
9. Download the Swagbucks App
Haven't you downloaded the Swagbucks app yet? A simple way to earn with Swagbucks is to install its app for iOS or Android, whichever platform you are operating.
The app follows the same earnings criteria as its website (Swagbucks.com). Besides the initial earning, the best part of installing its app is that using Swagbucks becomes convenient and straightforward as you can open the app while you are enduring a journey, waiting for someone, stuck in a traffic jam, etc. In addition, scrolling becomes easy with the app, which lets you earn a few extra points in the middle of performing your day-to-day tasks.
Also Read: 22 Top Money Earning Websites
10. Get Gift Cards/Coupons
Swagbucks offers a wonderful way through which you can earn SBs through gift cards/coupons. All you need to do is purchase an electronic gift card through Swagbucks, and while redeeming it to buy some item through the platform, get a proportion of the gift card value back in your Swagbucks account.
You can grab the gift cards/coupons at a discounted rate through the Swagbucks Rewards store that can be redeemed at places like Amazon, Gas Stations, eBay, etc.
One can find the coupons through Swagbucks of their choice by clicking 'Clip Coupon'. Once you hit the tab, you need to click 'Print Coupons' available at the top-right corner of the page.
The platform lets you earn 1SB for every coupon you print. It means you can earn 50 SBs per day as the maximum limit you are allowed to print coupons is 50. Plus, you will earn 25 SBs for every coupon you redeem, which allows you to earn nearly 1INR in cashback.
11. Claim Loyalty Points
Being a part of the Swagbucks world rewards you by letting you earn Swag Points. Listed below are the benefit levels offered by this platform:
Pearl earned 250 Lifetime SBs (Level-1)
Opal earned 1,000 Lifetime SBs (Level-2)
Onyx earned 5,000 Lifetime SBs (Level-3)
Amethyst earned 10,000 Lifetime SBs (Level-4)
Jade earned 50,000 Lifetime SBs (Level-5)
Topaz earned 100,000 Lifetime SBs (Level-6)
Sapphire earned 250,000 Lifetime SBs (Level-7)
Emerald earned 500,000 Lifetime SBs (Level-8)
Ruby earned 1,000,000 Lifetime SBs (Level-9)
Diamond earned 2,000,000 Lifetime SBs (Level-10)
Let's take an example of Level 1 in which Pearl rewards you with a 50SB rebate on your next gift card redemption. It implies you can double the amount of your SBs earned on your next survey completion.
Reaching on Diamond (Level-10) is challenging but not impossible. If you reach Level 10, you will get a 25,000 SBs one-time bonus, and your SBs will be doubled on your subsequent 3 survey completions.
12. Find Bonus points
It is always a fun way to find and claim some free Swag codes or bonus points. You will find the codes on the internet on multiple platforms such as Swagbucks Blog and Swagbucks Newsletter. You can also claim the bonus points on different social media channels including Twitter, and Facebook.
The platform occasionally offers bonus points from one of its partners. When you see a SWAG CODE ALERT below the offer, you can claim it instantly. However, it is essential to redeem those Swag Codes immediately before they get expired, within a few hours.
If you are using the Swagbucks app, you will be notified every time the new code emerges. The best part is letting you know exactly where you will find the code.
Once you grab the code, visit the 'Promotions' tab (appearing on the left-side toolbar), click 'Swag Code,' and paste it in the popped-up box to redeem it.
13. Read Emails
One of the unique and simplest ways of earning handsome money is to check and read Swagbucks Inbox every day. You will find the mail inbox tab at the top-right section of the homepage. Plus, you will also get a notification of the new emails arriving at that particular time. You can manage and filter them as per the category of your choice and read them to allow a few SBs to land into your account.
You can use the adjust option to receive notifications via the "My Settings' section in the 'My Account' tab.
Also Read: 23 Best CPA Networks for Beginners
Pros and Cons of Swagbucks
A) Pros
You would get a brief idea of why Swagbucks review is excellent, and many new users have signed up to this sensational platform. The advantages Swagbucks offers are listed below:
1. Extensive Rewards: Swagbucks offer plentiful rewards, including ample free gifts, visa gift cards, PayPal cash, and also provides an opportunity to donate your earnings to some organization.
2. Multiple Earning Option: Participants are provided with numerous ways to generate extra revenue by earning extra points depending on their choice and feasibility.
3. No Sign-Up Fee: Joining Swagbucks is free. Yes, entirely free! It means you can open the doors to earn money for yourself, free of cost. Moreover, signing up is seamless as it only requires your email address and a few minutes to start your money-making journey.
4. Side-Hustle: As is mentioned before, earning through Swagbucks should not be the primary source of generating monthly revenue. In contrast, investing your free time in this platform should be your primary motto besides continuing your existing/primary job or business. As all the tasks it provides can be easily completed in your spare time.
5. Money-Making Become Effortless: Now, earning money has become easy with Swagbucks. The catch is that you do not require online training or possess unique skills to make money through Swagbucks. Feeling lucky? Yes, you are!
6. Low Cash-Out Requirement: Unlike other paid-to-click websites, Swagbucks requires only $1 point (minimum) to redeem the prizes. At the same time, many other competitive websites require a minimum of $5 to redeem rewards.
7. Multiple Redemption Platforms: The SBs you earn can be redeemed for PayPal cash or gift cards at retailers including Walmart, Amazon, eBay, BestBuy, etc. However, one can redeem the gift cards or earned SBs when it becomes worth $3.
8. Mobile App: The mobile app of Swagbucks is accessible and easy to use. Moreover, it becomes easy to earn SBs through the app, compared to the website. Overall it becomes convenient to watch videos, take surveys, invite friends, do online shopping, etc.
B) Cons
Every online platform has some merits and demerits. Evidently, Swagbucks is also having some downsides, which include:
1. Low-Earning Potential: The income earned through Swagbucks is not huge, no matter how much time you invest on the site.
2. Repetitive Surveys: You may lose interest in completing the same surveys recurrently. Primarily, it asks you the question as per your demographic information and ensures that it fits the target audience. If you are doing multiple surveys each day, completing them all in one sitting might get tiresome.
3. You Have to Qualify: Signing up to this platform is free. However, you can also be disqualified if you cannot meet the standards set up for screening questions at the beginning of the survey. In this case, you might attempt a couple of surveys before making the cut.
4. Wait for your Gift Cards: You might need to wait up to 10 days to avail of digital gift card codes.
5. Inappropriate Survey: Before you start taking the survey, you get a chance to see the estimated time taken to complete that survey and how many SBs you will earn. However, you might get into a survey that might not be apt for you, which wastes your time as it does not signify the topic of the survey.
6. Availability Issue: Swagbucks is available in limited countries, including India, Canada, France, United States, UK, Australia, New Zealand, France, Spain, Portugal, Germany, and Ireland.
Making The Most of Your Swagbucks Earnings
Want to get the biggest bang for your buck? Sure, you do! Nothing wrong with it. However, there are a few tips to consider before trying to make the most of your Swagbucks experience:
1. Reward Yourself: It is imperative to focus on a specific goal to avoid distractions. This strategy will help you improve your mental focus and sharpen your focus.
The Swagbucks reward store has ample options where you could use your gift cards, such as Amazon, BestBuy, Gas Stations, and many more places. You can redeem your coupons/reward points to find whatever you like, as the coupons are supported at multiple platforms, which is why it is vital to decide your purpose and grab what you need the most.
2. Find a Purpose: The next step is to reward yourself and your family with the income you have earned through Swagbucks. You can utilize this income to hang out with your family, friends, or people who you find worth spending on.
3. Not Advisable Sell Your Gift Cards: People who do not use gift cards probably might sell them. The problem in selling is that you do not get full face value for the card. Hence, selling is not your best option. The list of spending your rewards is endless, so you will be able to find something for you or your family. Instead of cashing out, redeem them to find the best stuff required by you or your family.
Who is Swagbucks Ideal For?
Swagbucks is a platform having a massive user-base of college and high school students. Or the ones who perform the task during their free/spare time. The best part is that you can even complete the task given on Swagbucks when you are watching TV, listening to music, or doing something else. Completing the Swagbucks task does not require extensive concentration, which is why it provides you an opportunity to make limited money to incur your day-to-day needs.
Also Read: 18 Best Online Part-Time Jobs For Students To Earn Money
How Much Can I earn Through Swagbucks?
Swagbucks is not opted by individuals who want to get rich sooner. Instead, it is suitable for students or people who utilize their free time by making it productive and earning something in their spare time.
Your earnings also depend on how you utilize this platform and what type of user you actually are. As, if you are a:
Casual users running videos in the background to earn reward points, complete surveys occasionally, do narrow web searches, and shop through the platform these types of users do not earn much. However, it is because their aim is earning something is better than earning nothing.
The other type of user is a serious user who strictly adheres to completing Swagbucks tasks on time and making the most of their efforts. For instance, spending hours referring it to friends/acquaintances, taking surveys, playing games, watching videos, etc. After a specific time, these users discover that spending hours completing the tasks and earnings in bits and pieces is simply not worth the time you have invested.
Hence, it is recommended never to invest all your time into Swagbucks, only invest a portion of your time to make some extra cash.
The surveys it provides usually take up to 20 minutes (It is the time taken to complete one survey). However, one must get qualified for each survey. Therefore, it is also essential to sort surveys before you start investing your time in completing them. It is because some surveys take less time and provide you with decent earnings.
One of the other tips to earn effortlessly through Swagbucks is to start a video and take a survey in the background. This way, you will be able to kill 2 birds with one stone. Isn't it great?
Realistically, the users at Swagbucks earn around 300 SBs (Rs. 2400) every month, on average. You can even earn more, depending upon the time you invest in Swagbucks.
How to Contact Swagbucks Support?
Contacting Swagbucks requires all its users to create a support ticket on the Swagbucks support page. You will receive a reply within 10 business days (maximum); however, mostly you would receive a reply within a week.
Other Alternatives to Swagbucks
1. Daily Rewards
2. PrizeRebel
3. LifePoints
4. Rakuten
5. Caddle
6. Pinecone Research
7. Harris Poll Online
8. American Consumer Opinion
9. Qbord
10. Leger Opinion
11. Vindale Research
12. MyPoints
13. Survey Voices
Swagbucks vs. InboxDollars
InboxDollars offers a wide array of ways to increase your income, including taking surveys, watching videos, inviting friends, and much more. However, the platform does not use a points system and displays a dollar amount once the task is completed. Another difference is that the surveys are worth less than $0.50, making it challenging to reach the minimum payout of $30.
Swagbucks vs. SurveyJunkie
Both the platforms are reliable and used by several users. The significant difference between both of them is that Swagbucks is primarily an online rewards site and provides you with multiple ways of boosting your income. Whereas, SurveyJunkie solely focuses on surveys and does not include additional tasks to enhance your earnings.
Is Swagbucks Worth Joining?
Absolutely, Swagbucks is worth the effort to earn a few bucks and utilize your spare time to make it productive. The potential customers get to know via Swagbucks review that it won't affect your full-time job. Instead, it will help you generate extra revenue that you might not have planned by completing simple tasks in your free time.
However, Swagbucks is a paid survey site and is not recommended for people who want to get rich instantly, or who do not want to go online, or even if you find completing surveys a burdensome task.
FAQs
Q1. What is the value of 1 SB in an Indian Rupee?
A1. 1 SB equals 8.425 INR in 2021.
Q2. What are the fastest and easiest ways of earning through Swagbucks?
A2. The fastest ways include Completing Surveys, Discovering Deals, Friends referrals, and Shopping Online.
Q3. can we earn 1000 SBs in 1 day?
A3. Yes, you can if you achieve your goals daily and invest a few hours every day in it.
Q4. What are Swagbucks Member Recognition Levels?
A4. It is a program conducted by this platform offering 10 levels of recognition from Pearl to Diamond.
Earning to meet your daily and petty expenditure through Swagbucks should be your goal. Thinking of making ample money with this site is quite challenging. Rest assured, the website is safe and legitimate and one of the best Paid-To-Click sites in the world.
Recommended: 50+ Best Recurring Affiliate Programs
You can check this out yourself by putting Swagbucks review on Google, and it will show the results. It is expected that over a period of time, Swagbucks might make a difference in the payouts. Even if it does, you can still not expect to rely on Swagbucks entirely.
Opt for this platform, make money with minimum effort, and make your life easy by meeting your petty expenditures through Swagbucks earnings.