Though Britain is recovering from the ongoing economic slowdown, some parts of the country are still reeling from its long-lasting effects. A recent survey highlights the lack of business confidence in Thames Valley region, as many companies continue to face challenges in seeking investment and thereby, scaling their operations.
The latest British Chamber of Commerce Quarterly Economic Survey indicates that inflationary pressures are showing signs of easing. However, there is still a lack of sustainable improvement in confidence within the Thames Valley region. Small and Medium-sized Enterprises (SMEs) in the area are still facing challenges due to increased interest rates and borrowing costs.
Since 1989, the Quarterly Business Survey has been the largest and most enduring private business survey in Britain. It is closely monitored by the UK Government and the Bank of England. The survey plays a vital role in comprehending the immediate and long-term effects on businesses of various sectors and sizes. Running from 15th May to 8th June 2023, the survey involved numerous businesses, asking them a range of questions related to essential economic indicators.
The results reveal that inflation remains at the top of concerns of small business owners of Thames Valley, with 75 percent of respondents citing it as one of the three main factors affecting their operations.
The increase is nearly triple the level of the previous quarter (26 percent), which corresponds to the occurrence of unprecedented price hikes.
Approximately half of the respondents mentioned the impact of interest rates (47 percent).
These concerns have seen a 36 percent increase since the last quarter and a 31 percent increase since Q2 2022.
28 percent expressed concerns about business rates.
During the last quarter, businesses in the region faced ongoing price pressures, particularly due to methods of payment settlements (65 percent), utilities costs (63 percent), and raw material prices (40 percent).
Additionally, the rising costs of fuel (27 percent), finance (30 percent), and other overheads are also posing issues for business owners in the area.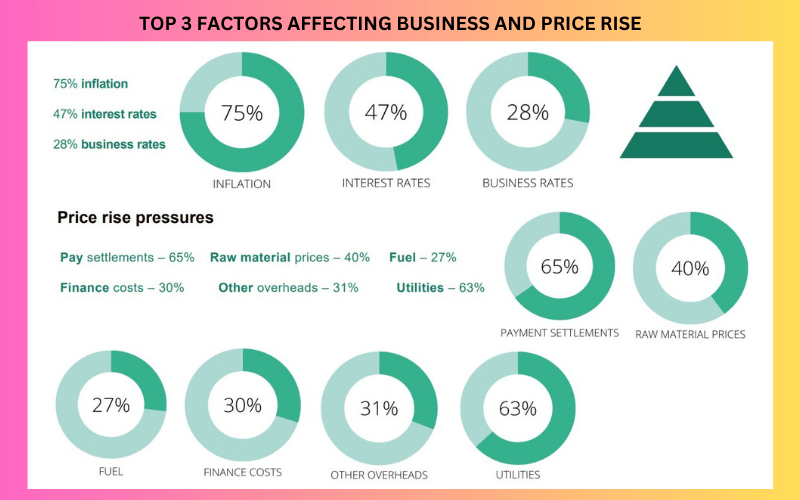 Looking ahead to the next 12 months, 73 per cent of respondents expect their turnover to increase, but only 45 per cent anticipate improved profitability. The region's businesses are facing various challenges despite some signs of inflationary pressures easing. Regarding sales:
Less than half of the respondents (48 per cent) reported an increase in UK sales during the second quarter, while only 39 per cent saw a rise in UK orders.
For exporters, 32 per cent experienced growth in overseas sales, and 31 per cent reported an increase in overseas orders.
Cash flow saw an increase for only 35 per cent of businesses, and investment remained sluggish.
Only 27 per cent had increased investment in plant and machinery, and 35 per cent invested more in training.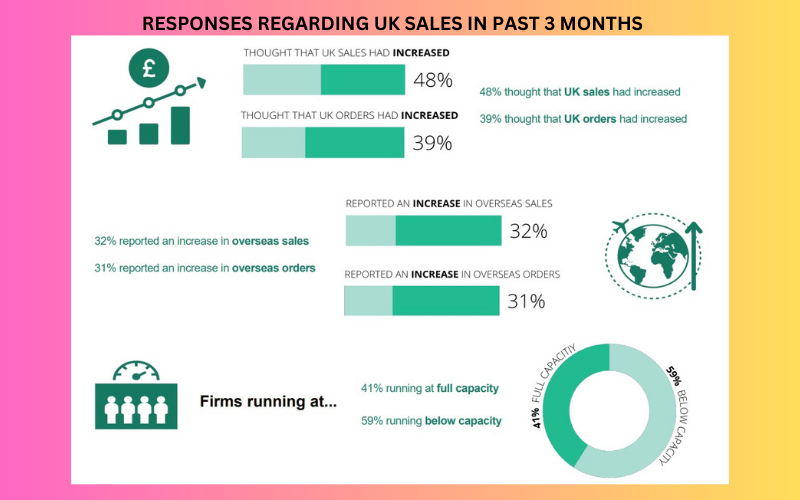 Also Read: Household Confidence in Morocco Reached its Lowest Point since Great Recession
Workforce challenges continue to be prevalent, with 75% of businesses facing difficulties in recruitment. Among all roles:
Professional/managerial positions remain the toughest to fill (66%).
There has been a notable increase in frustration for skilled manual/technical roles (49%) compared to the previous quarter (which saw a 28% increase).
Despite these hurdles and concerns of small business owners of Thames Valley, there is a sense of optimism among them, as more than a third have successfully expanded their workforce, and nearly a quarter anticipate further workforce growth in the next three months.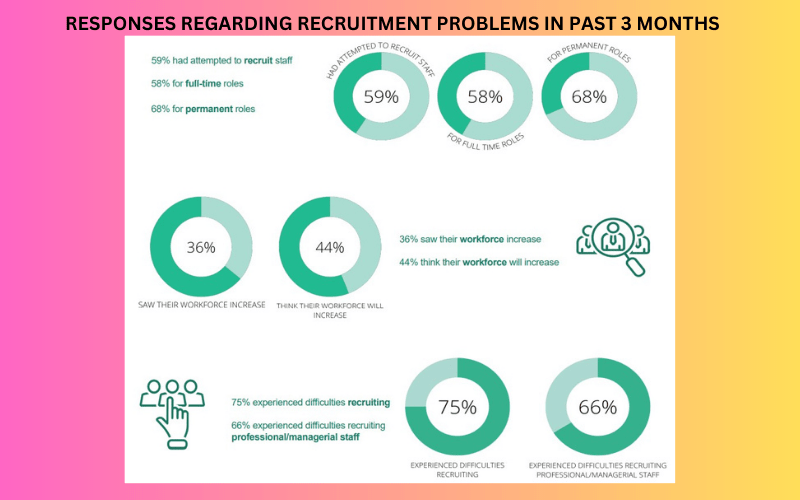 Paul Britton, CEO of Thames Valley Chamber of Commerce, expressed concern about the current lack of business confidence in Thames Valley, as well as investment in the region. The Q2 survey results indicated that businesses, especially SMEs, are still hesitant to invest, and there is a notable divergence in indicators among sectors like hospitality and retail.
Britton highlighted the additional pressures on SMEs due to recent increase in interest rate and subsequent increase in borrowing rates. Furthermore, upcoming changes in trade with the European Union (EU), such as new customs requirements and import levies, are expected to add to inflationary impacts on prices. In light of these challenges, Britton emphasized the need for caution when introducing further expenses on businesses that are already grappling with substantial obstacles.
The local survey figures will be incorporated into the national Quarterly Business Survey, conducted by the British Chambers of Commerce. This survey is considered a leading indicator, often providing early insights into economic changes ahead of other surveys and official statistics.
While inflationary pressures are showing some signs of easing, the survey emphasized that the government and the Bank of England should carefully consider the persistent concerns surrounding rising labor costs, which have now become one of the primary concerns of small business owners of Thames Valley, surpassing raw materials and utilities.
Source: Thames Valley Chamber of Commerce Quarterly Economic Survey