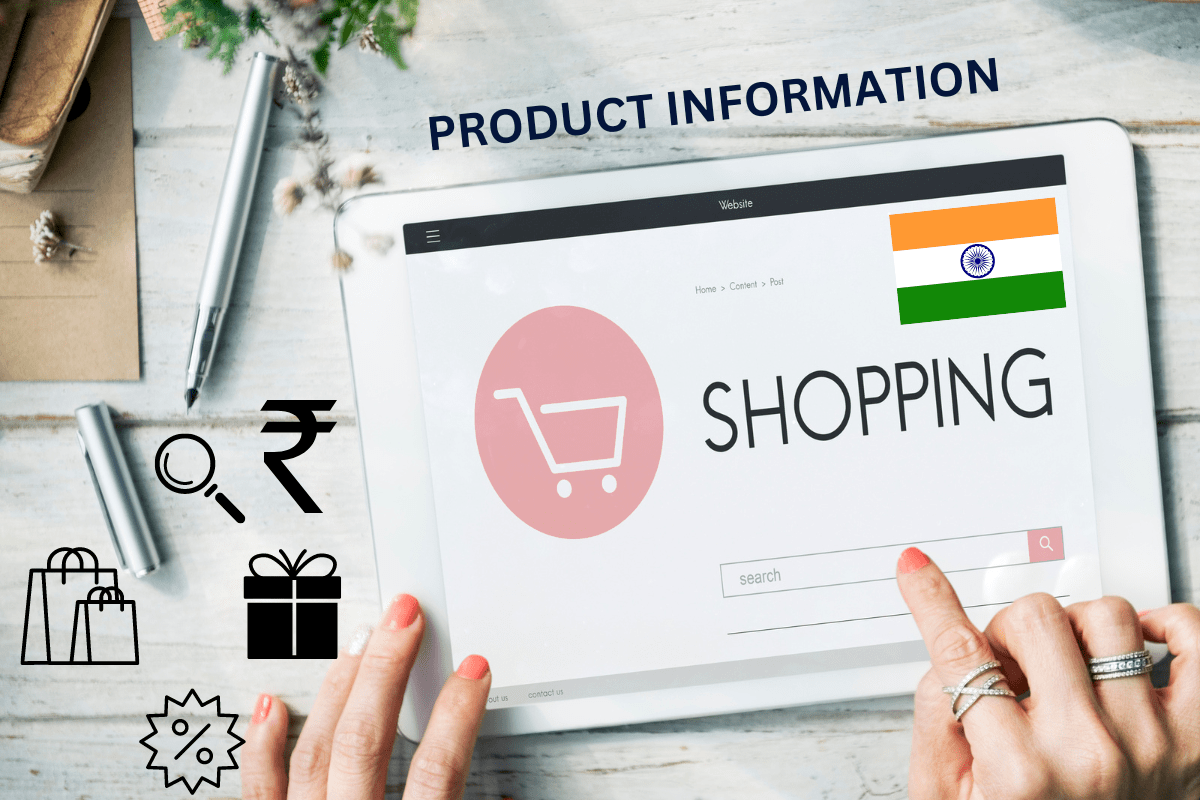 Customers today are well-versed in technology. A rising segment of shoppers are turning to their mobile devices while shopping at physical stores to compare product prices. A recent survey highlights the use of e-Commerce websites by Indian consumers to get information about any product and become aware of the market conditions, such as features, pricing and reviews.
Conducted biannually, PWC's Global Consumer Insights Pulse Survey serves as a valuable tool for tracking shifting consumer behaviours. The June 2023 Pulse survey gathered insights from a sample of 501 respondents based in India. Globally, consumers commonly rely on search engines and retailer websites for pre-purchase information. However, the scenario is different in India, where:
A significant 60% of consumers utilize large e-Commerce platforms or marketplaces for product research, as opposed to the global figure of 35%.
50% of Indian consumers consider e-Commerce websites and search engines as their primary sources of product and service information before making a purchase.
Additionally, 30% of individuals seek advice from family, friends, and colleagues before finalizing their buying decisions.
In the latest survey, consumers revealed their initial steps in gathering specific product and service information, involving online research to compare prices, read reviews, and assess different retailers. This survey marked the first instance of us asking consumers about their preferred research methods. The results showed that:
A significant majority (54%) identified search engines as their primary source of information before making a purchase.
Amazon, a prominent e-Commerce aggregator, secured the second position with 35%, closely followed by individual retailers' websites at 33%.
These websites were also utilized by 31% of respondents to delve into customer reviews.
Approximately 29% of those who conduct pre-purchase research visit specialized price comparison sites, with a noteworthy presence of Gen Z respondents among them.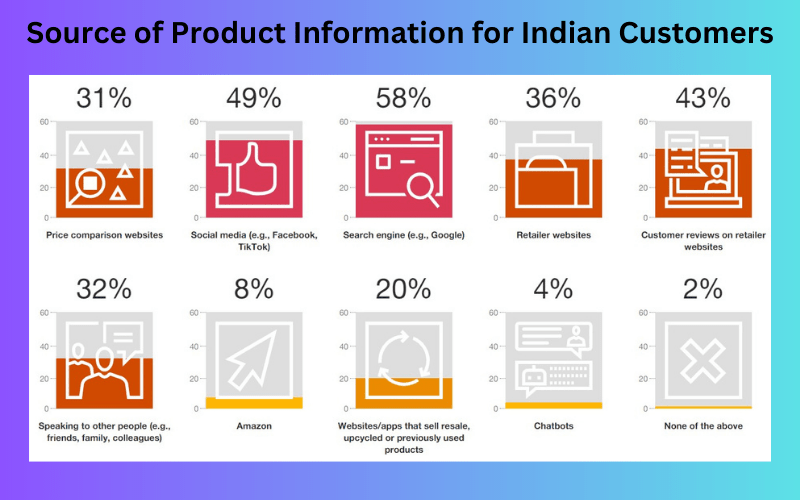 Despite the global proliferation of online platforms facilitating the buying and selling of used or upcycled items like clothing, crafts, and electronics, only 18% of surveyed consumers reported using such websites and apps for their pre-purchase research. This shift highlights the growing trend of adopting omni channel shopping experience in the country. Despite the convenience and popularity of online shopping, the survey reveals that the in-store retail experience still holds a preference.
Retailer websites have a comparatively lower influence, with only 21% of Indian consumers visiting them before making a purchase.
Another 28% use these websites to read reviews and feedback about products.
Furthermore, 29% of Indian consumers and 31% globally turn to social media for researching products before buying them.
An impressive 66% of Indian consumers, significantly higher than the global average of 56%, frequently or almost always use their smartphones to research product details such as competitive prices, special offers, and availability.
Over the past year, 49% of Indian consumers and 41% of global consumers chose to buy items like clothing, books, and electronics from physical stores.
Shoppers remain steadfast in their preference for in-store shopping experiences over the convenience of online alternatives, a trend observed both on a global scale and within India. This inclination is notably highlighted in the Indian context, where consumers exhibit a continued affinity for traditional television advertisements. Although worldwide consumers acknowledge the impact of direct promotional ads on their purchasing decisions, Indian consumers still exhibit a strong inclination towards conventional TV commercials.
Approximately 40% of respondents from India attributed their purchase choices to TV ads, a figure slightly surpassing the global average of 35%, as indicated by the survey findings.
Notably, a significant portion of Indian shoppers (31%) get persuaded by endorsements featuring renowned celebrities or influencers.
The survey also delved into consumer attitudes towards emerging direct-to-consumer (DTC) brands that have gained prominence in recent years.
In the Indian market, a considerable 65% of consumers have made direct purchases from brand websites, with food and beverage products (38%) and clothing/accessories (37%) emerging as the top preferences.
The survey identifies millennials as the primary drivers of this growing experimentation with DTC brands.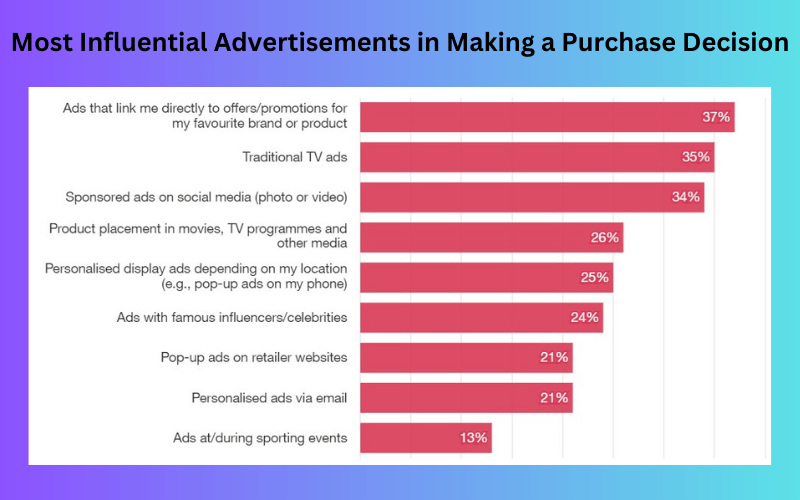 Influence of AI on Indian Retailers
In the ever-evolving realm of e-Commerce, retailers are in a constant pursuit of innovative methods to enrich the decision-making process for customers before they make a purchase. Generative artificial intelligence (AI) stands out as a revolutionary tool with immense potential for businesses. Through harnessing the power of generative AI, e-Commerce retailers can completely transform how shoppers explore, assess, and ultimately finalize their buying choices.
Consumers appear keen to embrace chatbots in the role of digital assistants; however, they are less inclined to welcome communication initiated by these bots. When questioned about the potential influence of heightened AI capabilities on their upcoming shopping behaviours, a substantial 44% of consumers express interest in utilizing chatbots to seek out product and service information prior to making purchase decisions.
Around one-third of respondents would consider chatbots for tasks like:
Customer service support from retailers (35%),
Notifications concerning delivery schedules and product availability (34%),
Tailored communications (31%),
Aid in generating work or academic content (30%).
Remarkably, a mere 4% of respondents currently engage with chatbots. Given the rapid proliferation of generative AI platforms, widely recognized as transformative assets for marketers and consumers alike, this single-digit figure is undoubtedly poised to expand.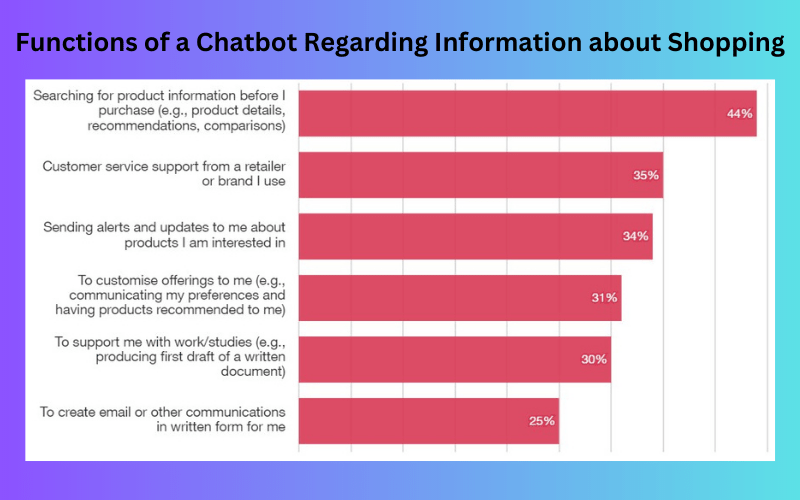 Given AI's representation of cutting-edge technology, it comes as no surprise that these percentages rise significantly among a subset of early adopters referred to as tech embracers, for each of the aforementioned scenarios. This is also giving rise to the use of e-Commerce websites by Indian consumers to get product and service information.
Also Read: Top 32 Online Shopping Sites for Discounted Products in India
By employing successful strategies, businesses engaged in consumer markets can wield the power to sway pivotal junctures where customers make important decisions. Utilizing strengths like refined SEO techniques and direct-to-consumer avenues, coupled with substantial investments in cutting-edge technology to enhance information accessibility, enables the attraction of customer interest and stimulation of sales. Through comprehension and effective utilization of these prospects, enterprises can effectively intercede at critical decision junctures, steering customers towards selecting their offerings.