Spandana Microfinance –  India's second-largest microfinance company after SKS Microfinance, plans to raise around Rs 1,500 crore through an initial public offer (IPO), its managing director Padmaja Reddy has confirmed in an interview.
Spandana Microfinance is said to be in talks with Citigroup, Morgan Stanley and JM Financial to finalize the details of it's IPO. Spandana Microfinance is planning to kick off overseas operations in Nepal and China soon and will use the proceeds from it's IPO to foray into Healthcare by setting up 10 hospitals.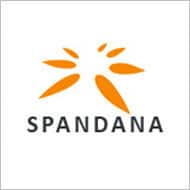 Spandana Microfinance posted a profit of Rs 200 Crores for the year ended March 31, according to information available on its website. This is higher than the Rs 175 Crores in profit that SKS Microfinance reported in the same period. Spandana Microfinance has an equity base of Rs 600 crore and more than 4.2 million borrowers. It has totally disbursed around Rs 4,200 crore and the company's cumulative disbursals stand at Rs 16,000 crore.
The shareholders in Spandana Microfinance include Lok Capital, JM Financial, Valiant and others. The promoters own more than 50% of the company.
SKS Microfinance recently became the first microfinance company in India to tap the market through an IPO with which it raised US$358 million. As per its the closing price of more than Rs 1200 per share, SKS currently has a market cap of close to US$ 2 Billion.