Incorporated in 1995, Sonata Finance Pvt Ltd (Sonata Finance) was acquired by its current management in 2006, following which the company started its microfinance operations. The promoters have experience of managing operations of a large MFI based in northern India. In 2007, Sonata Finance acquired the microfinance unit of the Jeevika Livelihood Support Organisation in Madhya Pradesh.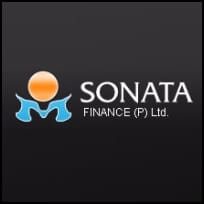 SONATA Finance (P) Ltd is a micro-finance company registered as a Non-Banking Finance Company (NBFC) under Reserve Bank of India Section 45 IA. Sonata Finance (P) LTD. aims to make microfinance financially self-sustainable. We use systematic processes, technology and training to help ensure we offer quality service to our borrowers.
Sonata Finance distributes small loans that begin at Rs. 2,000 to Rs. 12,000 to poor women so they can start and expand simple businesses and increase their incomes.
Sonata is promoted by Anup Singh, Swaminathan Ankaleshwar Aiyar, Bellwether Microfinance Fund along with others.
Anup Kumar Singh:: Managing Director
Before starting SONATA, Anup was associated for more than 8 years with the CASHPOR group of companies, since its inception. At the time of leaving CASHPOR, he was an ex-officio Chief Executive and the second most senior executive in the CASHPOR group of companies. Anup holds a Masters degree in Economics & Sociology, a Postgraduate Diploma in Rural Development and Management, and an MBA in Finance. He was born and brought up in Uttar Pradesh, India, and presently resides in Allahabad, with his wife and three children.
Swaminathan Ankaleshwar Aiyar
Swaminathan Ankaleshwar Aiyar is a noted Indian journalist. An alumnus of The Doon School and St. Stephen's College, he earned a master's degree in economics from Magdalen College, Oxford, UK. He is currently consulting editor of The Economic Times, India's leading financial daily that is part of Bennett, Coleman & Co., the same company that owns The Times Of India. He is also a research fellow at the Cato Institute, a prominent libertarian think-tank in Washington DC, and an occasional media consultant to the World Bank. Swaminathan Aiyar writes a popular weekly column titled, "Swaminomics" in The Times of India where he discusses economic and political issues pertaining to India and the world. Mr. Aiyar has prepared several reports and papers for the World Bank. He was also, in 1976-85 and 1990-98, the India correspondent of The Economist. Earlier, he was Editor of Financial Express (1988-90) and Eastern Economist (1980-82).
He has two books to his credit: Towards Globalisation (1992) and Swaminomics: Escape from the Benevolent Zookeepers (2007).
The Bellwether MicroFinance Fund (Bellwether)
Bellwether is the first Indian venture capital fund that invests in MFIs in India. The fund invests in a high potential start-up MFIs committed to efficiency and commercial viability, and in well-established medium-sized MFIs that intend to transform into legally appropriate entities. Bellwether has been working with SONATA since the launch of its microfinance operations.
Bellwether provides SONATA with technical and capacity-building assistance to further scale up SONATA's operations in a sustainable way.
INVESTORS
Michael & Susan Dell Foundation
Michael and Susan Dell established the foundation in 1999. The gift was inspired by their passion for supporting children's causes as a way to make an even greater difference in a measurable way, particularly for those children living in urban poverty. Based in Austin, TX, the foundation initially focused on improving education and children's health in Central Texas; but our mission soon expanded to reach children globally. To date, the Michael & Susan Dell Foundation has committed more than $530 million to assist nonprofit organizations working in major urban communities in the United States and India. Our vision is to focus on opportunities with the greatest potential to directly and measurably transform the lives of children living in urban poverty.
India Financial Inclusion Fund (IFIF)
India Financial Inclusion Fund (IFIF) is a fund that was set up in August 2008 as an off-shore India-focused equity fund, investing in high-growth, small to medium MFIs and enablers. It aims to provide new MFIs with start-up, growth capital, strategic inputs, and technical advice. Support and enable product diversification by providing appropriate risk capital, Encourages the scaling up or creation of microfinance enablers, who will contribute to building an efficient microfinance ecosystem and Play the role of an active, responsible investor seeking to deliver a competitive financial return and support the expansion of social performance initiatives.
SONATA FINANCE
Sonata Finance is one of the fastest-growing NBFC-MFIs in northern India and had a network of 162 branches spread across 48 districts in five states, and a loan portfolio aggregating Rs.246 crore as on September 30, 2013.
Performance on key parameters
The portfolio outstanding and borrower base have grown at a CAGR of 48 and 31 percent respectively during the 3 years ended March 31, 2013. Though the operations are predominantly concentrated in Uttar Pradesh, the company has a presence in five states and is focused on improving its geographic diversity over the medium term
Systems and processes are sound; they have helped maintain healthy asset quality—with 30+ dpd of 0.2 percent as on September 30, 2013
Has relationships with 17 lenders as on September 30, 2013; also raises funds through securitization on a regular basis. Recently raised funds through issue of the non-convertible debenture to further diversify its resource profile
Adequately capitalized for current scale of operations, with a net worth of Rs.81 crore and gearing of 2.8 times as on September 30, 2013; the company has plans to infuse more capital in near future to support medium-term growth
Profitability is modest but improving. The return on managed assets improved to 2.8 percent during the first half of 2013-14 from 1.1 percent during 2012-13. However, the ability to maintain profitability while reducing its margin to comply with revised regulations will be critical
SONATA FINANCE FINANCIALS
The latest financial data which is available in the public domain is given below: