The soothing sounds of cards shuffling and clacking together are enough to put you in an absolute state. But what if you could also win cold, hard cash while playing? Solitaire Cash is a game that not only helps you relax but also gives an enormous amount of money back if you win the tournaments. This magnificent card game allows you to play for cash and win! In this Solitaire Cash App review, we will cover all the details about this amazing app and answer questions like is Solitaire Cash Legit? Let us get straight into Solitaire Cash Review.
Solitaire Cash App Review – Is It Legit or Scam?
Imagine making extra cash from the comfort of your own home without having to leave your house or talk to anyone. The only thing you require to play and earn through Solitaire Cash app is that you must have a good internet connection for this. Let us learn more about this app and how it works.
What is Solitaire Cash App?

Papaya Gaming has developed this game. Since its launch, Solitaire Cash app reviews have an average rating of almost 4.6 stars out of 5! The majority of its reviews are positive. It also offers opportunities to spend money in tournaments if desired. However, it isn't required at the activation stage like other similar-style games. It is a free-to-download app.
Solitaire Cash App is a great way to earn money by playing Solitaire. This app allows you to play the game for real money, and you can withdraw your winnings directly to your PayPal account. Withdrawal requests are processed within 24 hours, and there is no maximum limit.
You can also use the app to play for free, but you will not be able to withdraw your winnings if it is less than $5 while you play and win cash tournaments. Solitaire Cash App is available for both iOS and Android devices, however, it is not available on Google Store. Once you have downloaded the app, you will need to create an account. After creating an account, you are all set to login and start playing.
Solitaire Cash is an online game that allows you to play the classic card game for real money prizes. To get started, register for an account and deposit some funds. You can then participate in head-to-head matches or join tournaments to win even bigger prizes!
How does Solitaire Cash App work?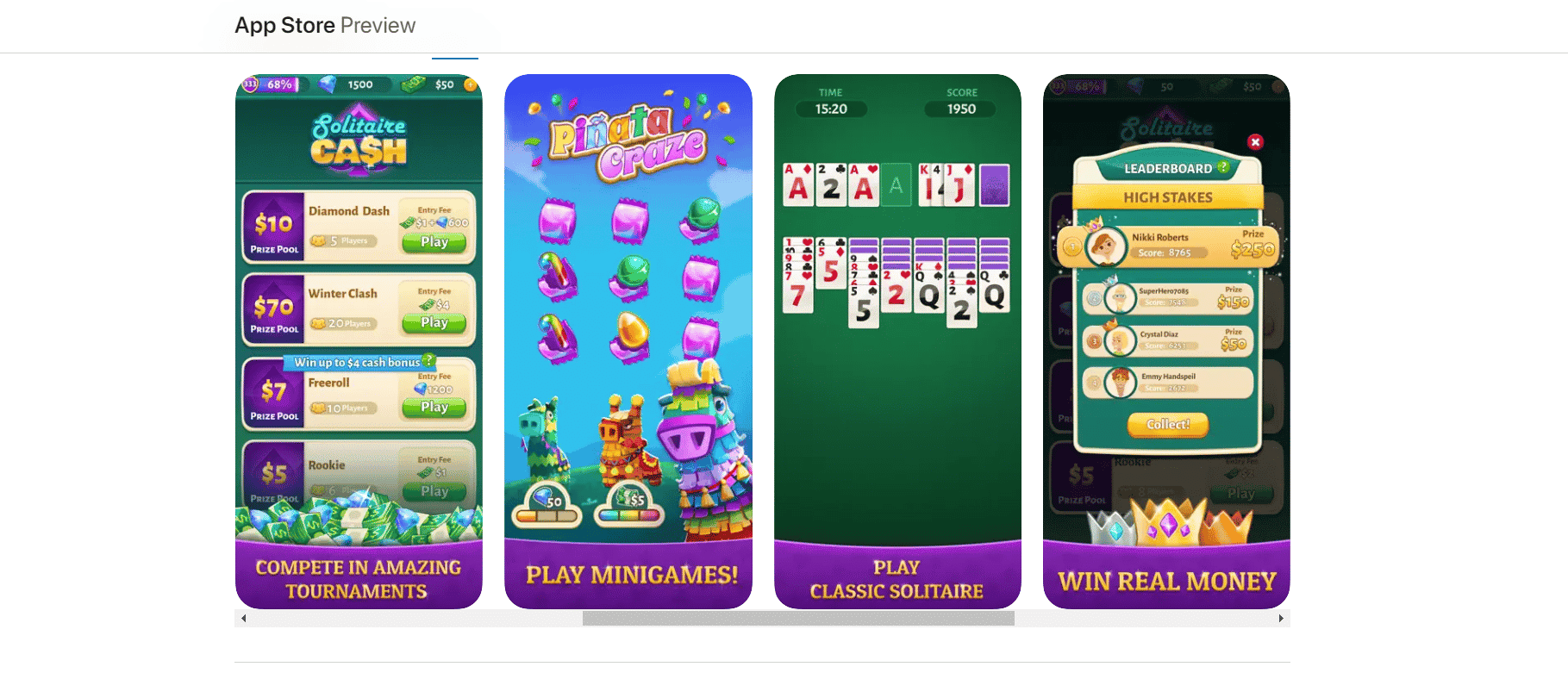 The next topic in this Solitaire Cash App Review is understanding how the app works. Solitaire Cash is a free game where you can play with real money and enjoy special challenges. You will also be able to undo your moves if needed, though there are some restrictions on what kind of inputs will let users do so.
You can play free-to-enter tournaments where you might have an opportunity of winning some cash if enough people pay up in gems instead. These generally come with entry fees which means there is always something worth playing before getting into real money.
Solitaire Cash is a game that allows you to enjoy smoother gameplay without any advertisements. You will be able to take part in special challenges along the way.
If you succeed during practice rounds or freeroll tournaments, enter higher-level ones for real cash prizes, but only if you have collected enough from playing first-hand at lower levels.
How to get started with Solitaire Cash App?
This Solitaire Cash App Review will be incomplete if we don't tell you how you can start using this app. Following these steps make it easy for you to register and start playing with the Solitaire Cash app:
1. Visit the App Store to download the app.
2. Once it is installed on your device, choose an avatar, enter preferred username or generate it automatically and click on Next.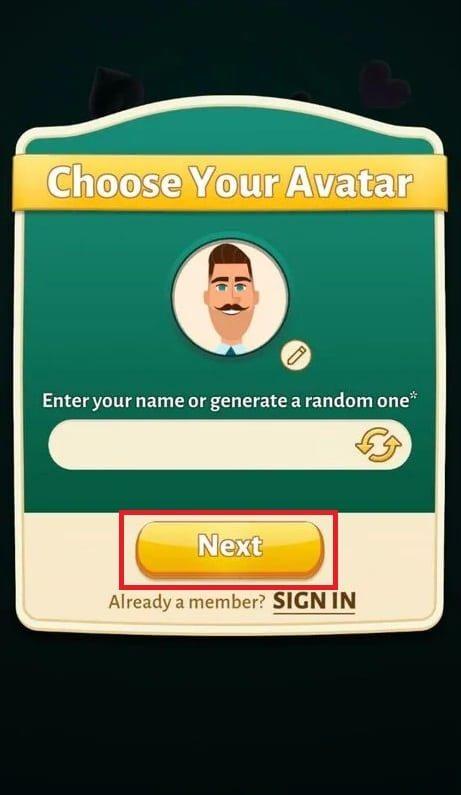 3. Watch the tutorial that will help you learn the basics of the game.
After going through the brief tutorial, you can begin playing with this app. Submit your score once you are on the leaderboard. The collected gems can be used to enter new tournaments and compete to fetch some great money. When you win a tournament, enter your PayPal account so you can receive funds through this platform.
You can withdraw your funds anytime you want. However, the minimum amount a player is allowed to withdraw is $5 using their PayPal account.
Who can use Solitaire Cash App? 
It is considered a gambling app and is ideal for individuals older than 18 years on the App store. You can download the app on your MacBook, iPad, or iPhone. The disheartening news is that this app is not available for Android devices. However, you can download it from the Galaxy Store for your Samsung device. The app is available in every state and country. However, the game is restricted from cash tournaments in specific states, including Maryland, Iowa, Arizona, Indiana, Arkansas, Montana, South Carolina, Maine, Montana and Louisiana.
Developing the skills to get proficient in this game is not very challenging if you regularly practice stacking up those suits faster. Since this game is free to play, you have nothing to lose. Once you decide to enter cash tournaments, things become different as it provides you with an opportunity to earn decent money.
The only thing we will recommend is not to get addicted to gambling. If you think you have no hold over yourself, we advise you to stay away from the Solitaire Cash game. Now in this, let us cover why you should be using this app.
Also Read: 17 Best Ways to Make Money Online Without Paying Anything

Why should you start playing Solitaire Cash?
Earning enough money with this app can even let you get rid of playing advertisements. Solitaire Cash also allows its users to play daily challenges and earn decent cash prizes.
With the daily challenges and cash tournaments, you can yield big bucks. However, this is not the only reason why we suggest you to opt for this impeccable platform. Want to know all the reasons? Here they are:
Incredible Graphics: The app features all games with astounding graphics that catch the players' attention immediately. The well crafted graphics give them a detailed and realistic look.
Top-notch AI: Superlative AI is used to design the platform's interface, ensuring all the games on this platform keep things interesting and fun.
Human Interaction: All the players accessing the Solitaire Cash app allows different individuals to interact with one another. In a multiplayer game, you will also be able to see who is playing against you, and you can chat with that user.
The best part about this app is that there are no lobby or living rooms, just straight up gameplay with real people.
Moreover, the platform allows players to search for random matches, and challenge specific players to a match. There is a pause button as well which saves your position and allows you to play again after a short span, as the pause feature can be used for a concise duration.
How much can you earn with Solitaire Cash?
The earnings depend on the number of hours you play this game. The more time you invest into playing Solitaire cash, the better, and the more your chances are to win a handsome amount of cash.
The players are entitled to earn gems for every tournament they play, which are further used as an entry fee for cash tournaments. Furthermore, players get a lucrative opportunity to enter daily raffles to fetch massive prizes when they win the tournament.
The potential of earning through this game is huge once you enter cash tournaments. In addition to winning cash tournaments, players can also make money by referring this card game to their friends and acquaintances.
Is Solitaire Cash legit?
If you are looking for a quick game to play during your lunch break and an impressive way to win some extra cash, Solitaire Cash is worth checking out!
With thousands of satisfied players, it is clear that this app is Legit and offers a fun and easy way to make some extra money. So, if you are still wondering, Is Solitaire Cash legit? You may forget this question.
The answer is a resounding yes! This app is 100% legitimate and is a great way to earn extra cash. So what are you waiting for? Download the app and start playing today! You can immediately start playing this game if you know how to play Solitaire. Even if you do not, you can still check its tutorial, which will help brief you about its rules and regulations, which will let you excel at this money-making card game.
However, you will need to play several games before earning enough gems for a cash tournament. This game has been around for a while now, and it is not going anywhere anytime soon. The app store is full of apps that were scams, but this one isn't, as Apple would remove them immediately if they found out it had any such nature.
Some other apps to earn Real Cash Prizes
The Solitaire Cash app review clearly states that it is a highly trusted game that lets you win great real cash prizes. However, it is a skill-based game that everyone cannot easily comprehend. The users who are well-versed in playing Solitaire know how it works. Only those players can earn money in their spare time.
But, even if you are familiar with Solitaire or other card games, you can still earn an enormous amount, just like the players actively participating and providing Solitaire cash reviews. Want to know what all games can enable you to enhance your lifestyle and let you earn daily money?
Some of the best apps that help you earn real money are listed below:
Also Read: 51 Ways to Make Money Online For Beginners
FAQs
Q1. Is the solitaire cash app restricted?
Ans. Solitaire cash is a gambling app only available for adults in certain states. You must download the game onto your iPhone or iPad from iTunes Store if you are 18+ years old .
There are some states that restrict the users from playing cash tournaments on the Solitaire Cash app as mentioned earlier. However, the rest of the world implies no restriction on any of its tournaments and allows players to earn plentiful money.
The goal of this Solitaire Cash app isn't just winning hands; instead, players must work quickly while balancing their stack of suits.
Q2. Can You Make Money with Solitaire Cash?
Ans. Certainly, yes. Entering the cash tournaments can let you win real money, which you can redeem later via PayPal. The minimum threshold for withdrawing your money through Solitaire Cash is $5.
If you want to start participating in cash tournaments, you must have plentiful gems to enter the tournament. The platform also allows you to earn a $1 cash bonus each time on every sign-up using your referral link.
Q3. Is Solitaire Cash game risky?
Ans. If the game allows you to win money, at the same time, it can cause users to lose money. The only way you lose your investment is when you enter the cash tournament and do not win it. You get out of cash when it happens, and the money you used to enter your tournament will be in the red. Although playing free tournaments won't allow you to win, you won't even end up losing your money.
In this blog, we have provided you with an informative Solitaire cash app review and answered whether it is legit or not. If you love playing Solitaire and want to make some extra bucks in your free time then this is the app for you.
Hope you found the blog helpful and interesting. Stay tuned for many more blogs that can make you more money.