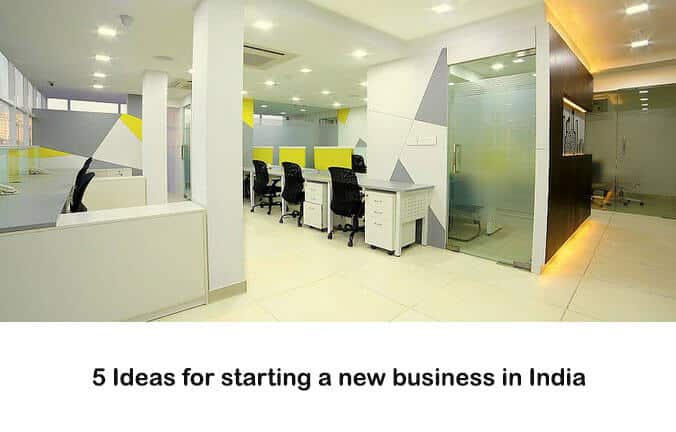 There are many small business ideas in India that are successful. A successful idea in one city can be replicated in another city like Delhi because the Indian population is quite large and homogeneous. There are many successful business ideas doing the rounds on the Internet, which do not require any investment. Starting some businesses might require funding and you must have the required capital to ensure your business is able to exploit the market opportunity.
Any new business idea goes through three stages when it is first proposed it is laughed at by people who do not believe in it, in the next stage when the idea is implemented people try to run it down, in the last stage when the idea becomes successful other people will claim credit for your success. When you start a business you need to look at how scalable it is and how profitable your venture can be.
5 Small Business Ideas Delhi (2020)
Businesses that are very profitable soon attract intense competition hence you must setup entry barriers to prevent your competitors from stealing your lunch. We have compiled a list of business ideas below which can be started with a low investment of Rs 1000.
Catering
There is a high demand for good quality home-cooked food, you do not need to invest money in this venture and you can start with your existing home kitchen. You can even sell your food online through mobile apps like Food Panda and Fresh Menu. This business is profitable and you can earn more than 20,000 rupees every month without any investment.
Tattoo Parlour
Tattoo's cost more than Rs 1000 per etching. If you are a good artist you can setup a Tattoo parlor with less than Rs 1 Lakh in investment. Most youngsters consider it fashionable to have a Tattoo. Delhi alone sees a business of more than Rs 3 Crore every month in Tattoos. Large Tattoo's which cover your entire back or hand can cost you upwards of Rs 30,000 and more if done by an experienced professional
Cyber Cafe
Cyber Cafe's are in demand all over Delhi because the government has mandated that application forms for schools, colleges, disbursement of scholarships, government subsidy, etc all need to be filed online. You can use your existing computer to start a cyber cafe and you can earn money by charging people for filling their application forms. The Delhi government will even provide you with a loan for setting up your business.
Recycling Business
A lot of electronic waste is generated in the NCR region of Gurgaon and Noida which have many offices. You can start an E-Waste business which is very profitable. You can earn between Rs 15,000 to 20,000 every month. You can also recycle plastic to earn extra income. You will need to hire two laborers to collect the waste while you package it and sell it to recyclers based outside the city.
Coaching Center
A recent report released by the National Sample Survey Organisation (NSSO) shows more than 7.1 Crore students are enrolled in tuition centers all around India. You can start a small coaching center for school kids and later on open a center for college students. Most coaching centers take several years to become established so the gestation period for this business is quite long. Once your Tutorial brand is established you can start raking in the moolah.