MICROFINANCE: WHAT'S WRONG WITH IT
The poster boy of microfinance is now seeking some anonymity. In Andhra Pradesh, the epicenter of the worst crisis faced by microfinance in India, SKS Microfinance is playing down its identity and going into preservation mode. At its modest office in a residential colony in the Warangal district, India's largest microfinance company has taken down its board.
At its head office in upmarket Begumpet in Hyderabad, it hung a cloth mesh in front of its plush, six-story glass building, ostensibly to protect it from the public ire over suicides. It's a bad time to be a microfinance institution (MFI). Read more on Economic Times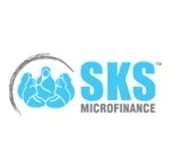 MACRO PAINS OF MICROFINANCE INSTITUTIONS
For the UPA Government, in support of the aam admi and financial inclusion so that the poor are not trapped by moneylenders, the unsavory happenings on the microfinance front do not bode well. The sector has been reeking of high-interest charges, coercive recovery practices and reported cases of suicides by the borrowers. Read more on Hindu Businessline
CHEAPER FUNDING SOURCES CAN HELP LOWER MFIS INTEREST RATES
In a development that could potentially offer more relief to microfinance borrowers, India's microfinance players feel that lending rates can be brought down further if microfinance institutions (MFIs) get funding at a lower cost. "Interest rates are an issue that concerns the entire industry, which is subject to a combination of issues like scale, cost of the availability of funds and market forces," said Vijay Mahajan. Read more on India Infoline
Kanika Datta: Disasters at the bottom of the pyramid
The term "bottom of the pyramid" (BOP), coined by the late C K Prahalad, became wildly attractive in the early noughties, in part because the concept, which suggests that it is possible and legit to make money from the poor, provided a leavening justification for the animal spirits of capitalism in poor countries like India and China with their growing list of Forbes billionaires.
Read more on Sify.