SKS Microfinance today said in a statement to the National Stock Exchange that M.R. Rao will be replacing Suresh Gurumani as CEO of SKS microfinance. The release also added that the termination was "pursuant" to the terms of Gurumani's appointment letter and that the company has withdrawn "all powers and authorities granted" to Gurumani.
SKS Microfinance also said that Ashish Lakhanpal has resigned as a director from the board of SKS to comply with the prescribed ratio for independent and non-independent directors. Lakhanpal was representing Kismet Capital, LLC, which sold a 4.5% stake in the IPO. Kismet Capital still holds a 7.8% stake in SKS after the issue.
Market Sources who do not wish to be named but are aware of the internal workings of SKS Microfinance have floated two possible theories behind the sudden exit.
One theory speculates that the ouster of Suresh Gurumani is a logical conclusion to the power tussle that has ensued since the beginning between the Founder Vikram Akula and CEO Suresh Gurumani. Vikram Akula's recent appointment as Executive Chairman gave him a much stronger grip and enough power to plan the unceremonious exit of Suresh Gurumani.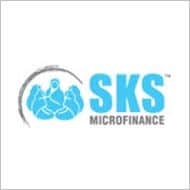 An article that appeared in CNN-IBN last year titled SKS founder Vikram Akula battles dilemma highlighted the power struggles that took place in the top management of SKS Microfinance. Extracts from the article follow below:
Another source, who is aware of the situation inside the company, says, "It's like the story of the boiling frog. You put it in really hot water and it will jump right out. But if you put it in warm water it won't realise what's happening till it's too late."

The situation at SKS became clear to employees once Gurumani had officially taken over and Akula became chairman. Early this year, Akula was back at SKS after a few months. According to some reports, Gurumani and Akula started clashing over management and personnel issues. " Suresh confuses enforcing cultural principles and values via PowerPoint and actually living those principles through the organisation," says one industry source who asked not to be named.

"Suresh and Vikram are diametric opposite in some ways." That difference was visible in the staff appraisals for 2008. Akula had done those for the first half and Gurumani and Rao handled it for the second half. Some of the staff found that their performance review were as different as chalk and cheese. It was eventually resolved, but most employees picked up the message.

"I think that's when things started to become obvious, about how different these two really were. I think Vikram realised that too late. He waited for the exact minute he had no power left to come back," says one source previously associated with SKS. "That's why he's returned. His entire wealth and reputation is tied to this company. Sadly, the investors might not need him anymore even though without him this company has no heart."

Others argue that Gurumani is in a tough situation and is only doing his job. "Do you know how much he had to come in and clean up? He is just being professional. Vikram used to sit in the States and hire all these Ivy League expats with little or no knowledge of India. And then they'd arrive at our doorstep for us to deal with," says one former employee at SKS. Both Akula and Gurumani have admitted that there were disagreements. They, however, cite these as transitional hiccups and both men say they have tremendous respect for each other. Read more here
Another theory speculates that there was some bungling up of ESOP allotments and since the buck stops at the CEO, the board decided to cut short the tenure of the CEO. These are only rumors and IMBN cannot confirm or deny them at this stage. But SKS Microfinance has issued a statement to Reuters claiming that financial irregularity was not the reason why it had terminated the appointment of Suresh Gurumani.
SKS Microfinance's stock dropped by more than 100 Rupees on the news and was down nearly 6 percent at Rs 1,275 in the afternoon trade. The stock eventually closed at Rs 1284, down by Rs 76 from the previous close and it had hit a high of Rs 1392, and a low of Rs 1235.
Mr. Suresh Gurumani won't be leaving SKS with his hands empty. In early 2010 he was allowed 225,000 shares of SKS Microfinance at Rs 300 per share as per the options allotted under SKSMicrofinance's ESOP Plan 2008. Later Mr. Suresh Gurumani had sold these shares to Treeline Asia Fund for Rs 636 just before the IPO making himself Rs 14.32 crore. Mr. Suresh Gurumani still holds unexercised options for about 675,000 shares of SKS that at the current market price are worth more than Rs 80 Crores. It is not clear if he will be forced to forfeit them or if he will still be able to exercise them at a later date.