Shriram city union finance has already launched loans against gold in Delhi.

The Chennai headquartered Shriram financial institution has announced that it plans to enter into the gold loan segment. The company would be using its strong customer base and branch network as core competencies, a press release stated.
Since Shriram City Union Finance is mainly operative in the states of Maharashtra and south India, the auto loan arm of the company, Shriram Transport Finance (STFC) would also be involved in the business owing to its large customer base and well-connected branch network.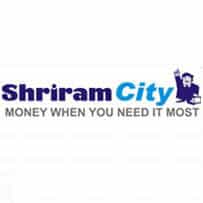 According to STFC MD, R Sridhar, "We will be lending gold loans on behalf of Shriram city union and they will remain in the books of that company. We have over seven lakh truck operators as customers besides a large number of investors. Plus, we have a countrywide network of 500 branches. We are aiming to have a gold loan portfolio of Rs 1000 crore".
This would benefit the company in increasing its fee-based income and enable it to uses its funds for the short term. Shridhar said that as the gold loans roil fast, so it would be easy to maintain the portfolio size.
Shriram City Union Finance (SCUF) will also be setting up a wholly-owned unit to focus on affordable housing financing in urban and semi-urban areas. Shriram City Union Finance is expected to pump in Rs 100 crore as initial capital for the venture and would focus mainly on tier II and tier III cities of South India.
SCUF is an NBFC and reported an income of Rs 1,102.84 crore in 2009-10 and currently has over 600 branches across India focused on retail loans