Influencer marketing is trending these days, but it is not the only marketing strategy for big brands as they need to use different methods for increasing their brand awareness. Nowadays, you don't even require contacting the influencer directly as there is a tool that can help you relieve the stress of marketing and contacting influencers as they do everything for you.
Shoutcart is one of the best platforms for Instagram shoutouts; you just need to pay them the fee and rest they do everything. They have a major focus on shoutouts; they make it pretty easy for brands to find influencers and collaborate for shoutouts.
After reading the Shoutcart Review, it becomes clear that this is an amazing platform that has helped a lot of people in Instagram marketing, plus it is very user-friendly.
Shoutcart Review: Is It a Reliable Platform For Shoutouts?
What is Shoutcart?
It is a virtual marketplace of influencers and is just another word for sponsored posts. Let us understand Shoutcart functionality with the help of an example; if you wish to buy a chair, you will go to the furniture market so that you can check out the variety of different manufacturers and retailers.
The same is with Shoutcart; if you need an influencer, you can give a shoutout to this platform. It connects you with some of the best influencers, and all you need to do is pay them for posting a positive shoutout for your business. Influencers add or provide information about their services, and users can browse and select an influencer as per their requirements.
A couple of years back, you would have to contact influencers directly and stay in touch with them to get the work done. Although it had its own pros and cons, if you do not have a personal connection, you would not get a truly inspired post from the influencer, and it would look like an advertisement rather than an honest post.
Shoutcart has made the process so easy that you can get a shoutout from celebrities like Akon as well. However, you cannot use these shoutouts in public but only link and use them as social proof. They have influencers from different parts of the world such as Brazil, Australia, Germany, the UK, the US, Russia, etc.
All in all, it has made the complete process of collaborating with influencers affordable, transparent, and efficient.
Shoutcart Review: Features
Let us know about some of its significant features:
Mega Influencers
Nano Influencers
Fan Pages
It offers advanced Filtering Options
Campaign Tracking
There are influencers from different parts of the world
5 Social Media Platforms
Micro-Influencers
Money Security
Great success rate
More than 10 Influencer Categories
How does Shoutcart work?
Before knowing more about Shoutcart, let us first understand how does it function? This is a virtual marketplace where influencers can list their services and mention a price for a shoutout. Any person or brand that registers themselves on Shoutcart can check the influencers list, read their profiles, and can filter the profiles as per their requirements.
Its basic process is:
Browse the influencer marketplace
Look for the influencers according to your niche and jot down their shoutout fee.
Once you have completed the list, you can contact the influencers
Give the order and also mention the content that you want the influencer to include in the post
Usually, the influencers mentioned on this platform are ready to work. Once you register, you will see that the influencers have mentioned their services and list the price for a two-hour shoutout. A few influencers even permit you to share a link as per your choice on their profiles for some extra charges.
People like this amazing platform because they don't have to spare time to send long emails, think about whether you can afford the particular influencer or not, negotiate, and be concerned if the request will be accepted. All this is done easily by Shoucart within a couple of minutes and that too with minimum effort.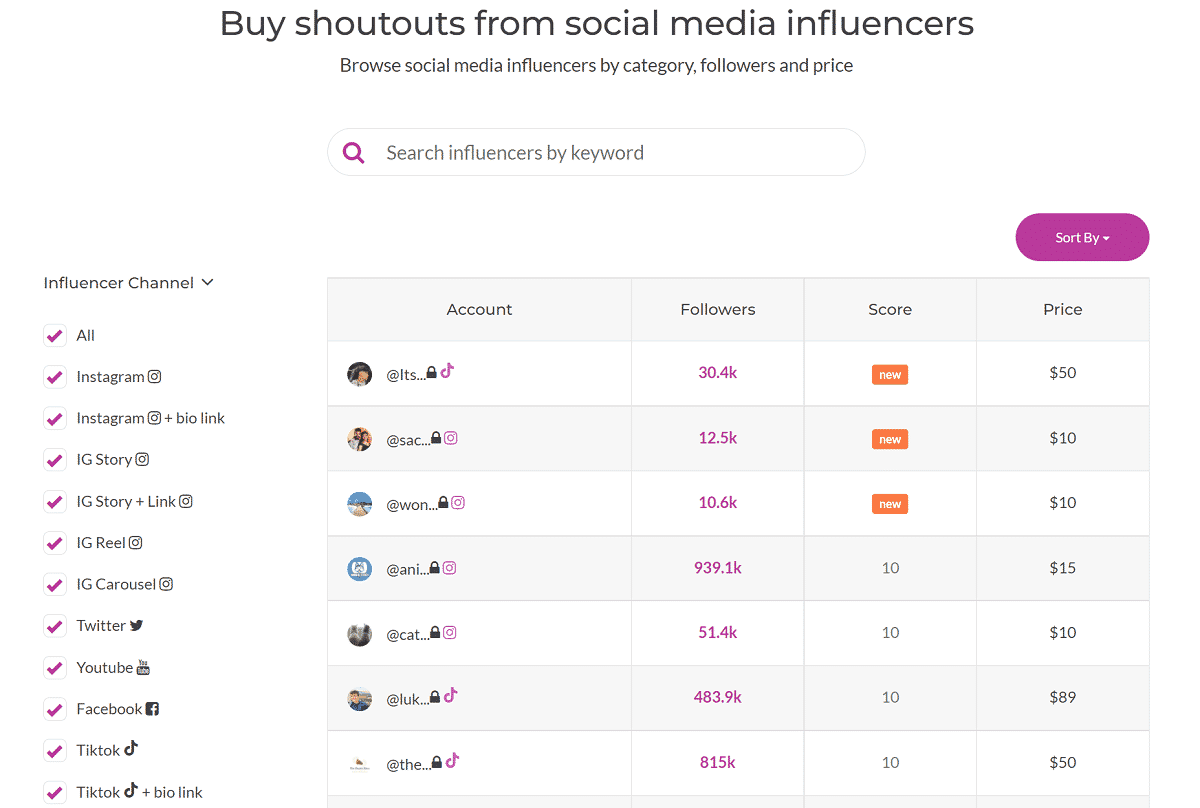 You don't have to be worried about budget, as even if you have a limited budget, it is still possible to get an influencer in your niche to promote your product or store for a couple of hours. The best part is that the rates are non-negotiable as they are fixed and transparent.
All in all, the entire process is very streamlined as you get complete control over the final content that is published. But, you do not get a chance to interact with the influencer directly during the complete process; everything is very transactional.
Once they send the request, Shoutcart sends numerous reminders to check the order, and if they fail to take action, they reduce their success percentage, and it gets reflected on their influencer profile, which affects their credibility.
Also Read: 40 Best Influencer Marketing Platforms
Filters available
As per the Shoutcart Review, this is one of the best features they provide as it makes the selection pretty easy, which saves a lot of time and effort. Here are the filters based on which you can select the influencers:
Influencer Type: Personal and Page
Influencer Channels: Instagram, IG Story, IG Story + link YouTube, Twitter, Facebook, TikTok, Instagram+ bio, and TikTok + bio
Country:  Brazil, Germany, Australia, India, Netherlands, Spain, the United Kingdom, Russia, and the USA
Follower Count: 0-50 million
Keywords: You can include any keyword as per your choice
Categories: Technology, Makeup, Nails, Travel, Cars, Architecture, Memes, Food and Nutrition, Entrepreneurship, Fitness, Hair, and others
Language: Dutch, Portuguese, German, Hindi, English, Russian and Spanish
Age: 13-65 above
Shoutcart Score: 0-10
There are even more filtering options that can aid you in shortlisting the influencer quickly and finding the right influencer. The highlighting part about Shoutcart is that its User-Interface is very simple and not at all confusing.
Even if you are using Shoutcart for the first time, you would be able to use all its features without any trouble. The complete process is just like ordering a product from any online platform. Once you choose the influencer you wish to contact after that, all you need to do is add it to your cart, add the money and place the order.
As the order is placed after that, it provides you the access to review the influencer, and the influencer would also get the option to write a review about working with you.
Thus, all you have to do is mention Shoutcart your requirements and provide them with money. They would reach out to influencers on your behalf and get the shoutout for you. Once you send them the request, the influencers accept your proposal in 72 hrs and post the shoutout.
How to run an influencer campaign?
Running an influencer campaign for your store on Shoutcart is pretty easy and quick. The first step is to complete the registration on Shoutcart, and the good thing is that it is absolutely free. Once the process is complete, you will be able to browse influencers' profiles and search for matches by using the filters, and it will not take you more than a minute to narrow down the search.
Let us start with the process of Instagram Shoutout:
1. Select your preference- First, you need to mention the influencer preference. For example, in the categories, you choose "Makeup."
2. Select the influencer profile– Once you choose the category, select the influencer from the list and check their detailed profile page. You can select the profile based on your requirements; for example, if you want to reach a large audience, then choose an influence with more than 1M followers.
3. Check their key metrics- Once you select the influencer, it will redirect you to their page and give you a detailed description. Here, you would be able to see their number of followers, Shoutcart score, and success rate.
Shotcart score shows the authenticity of the engagement you can get by collaborating with the influencer. The rating ranges from 0 to 10, with 10 being the highest.
On some of the influencers, you would be able to see a small orange box that says, '+ bio link.' This means that the influencer is ready to share any link you want on their profile for an extra charge.
4. Check demographics and statistics- You can also check their demographics and pricing on the influencer profile. But, Shoutcart clearly states that these demographics are not verified by them personally.
Here, you would get data on average likes and comments they have received during the past 30 days.
5. Pricing- Yet another important step is to check the pricing. Influencers only offer prices of two-hour shoutouts, but on Shoutcart, you will be able to find many other options. If you want, you can choose 12-hour shoutouts, IG story shoutouts, permanent shoutouts, etc. You will be able to see the prices of all types of shoutouts in this section.
6. Search for related influencers- If they do not match your budget or other criteria, you can check for similar influencers. All you need to do is scroll down to the bottom of the page to find options that present the related influencer profiles as per the criteria you have chosen.
This option also provides you access to add any related influencers to the campaign.
7. Add influencers- Once chosen, add the influencer to your campaign. Choose the influencer after checking on the pricing, statistics, and other key metrics thoroughly. If you want to choose more than one influencer, you would have to select "Add related influencers to campaign."
After selecting this option, click on checkout to set up your campaign.
8. Campaign summary– You need to click on the campaign summary, where you will be able to see the list of influencers you have chosen. Checking this ensures that you have not selected any wrong option; once you are fine with the details after that, you need to click on "Next Step."
9. Add Campaign Details– Click on campaign details, and here you would have the option to add any caption that you want the influencers to post on their profile. They would post the same description you provide; therefore, it is always recommended to read it carefully for any errors before sending it.
You have an option to send up to 30 hashtags for an Instagram post. You can also upload an image or video which you want the influencers to use; the file should be less than or equal to 150MB.
10. Add schedule details- You can also ask the influencers to propose any edits. Thus, they would be able to suggest any changes in publishing date, time, caption, or image.
If you do not want any changes, you can schedule your shoutout's date and time as per your requirements. Remember the default timings set on Shoutcart are for Pacific Standard Time (PST).
11. Review and submit- This is the final step, where you just need to check the post, timings, and other details for submitting them. Once you are satisfied with the details, click on "Submit." Shoutcart will automatically generate an invoice for you; pay that through your Shoutcart balance.
Also, you would have to add a tick mark on the box to agree to their terms and conditions.
The entire process is facile; after reviewing all the details, you can submit the order, and agree to their terms and conditions, and that is it!
Also Read: 16 Best SEMrush Alternatives
Influencer packages available on Shoutcart
You can see the influencer packages on Shoutcart; this feature is for people who have to work with multiple influencers at one time. This feature helps in ordering shoutouts in bulk for a specific category.
You can get the results based on the success percentage and CPM (this comprises cost per 1K followers reached). For every package, you would see social media engagement, average reach, and likes per post. When you select the package, they present you with a list of influencers that you can work with.
Plus, it also shows charges for a two-hour post and the package's content type. The good part is that you would not have to reach every influencer individually, as all the influencers for a niche are grouped together, which saves a lot of time and effort.
As per the Shoutcart review, the major drawback is that they do not allow you to edit the packages. If there are a few influencers on the list with whom you do not wish to work, you would not be able to remove them from the list.
Shoutcart Pros:
User-Friendly
Economical
Transparent Pricing Model
Straightforward Process
Multiple Influencer Channels
Multi-platform reach
Shoutcart Cons:
Not recommended for urgent campaigns
They do not provide any update on the campaign status
You might also come across various profiles with fake profiles
Shoutcart Review: Pricing
Prices on Shoutcart vary as influencers have the option to set their own pricing. You can register with them for free, but as per the research and Shoutcart Review, the price usually ranges from $10 to $1000 for two-hour shoutouts, and the average price is around $143.
Once you complete the registration, you need to fund your account with a minimum of $100 before you begin engaging influencers.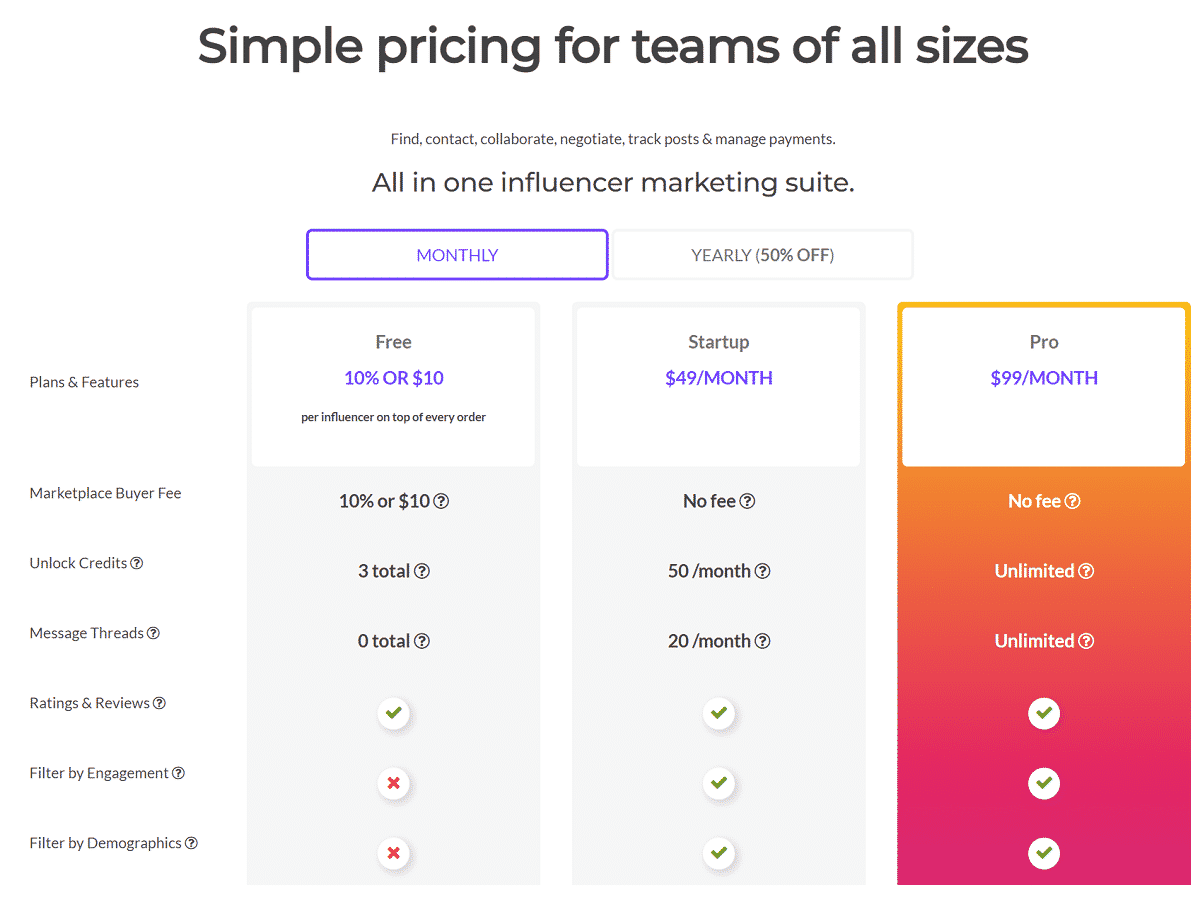 Pricing depends on the influencer's number of followers, the popularity of the influencer, social media channel, their Shoutcart score, and duration of the shoutout. If you wish to work with more than one influencer, they also provide you with influencer packages.
Shoutcart Review: Who is this platform recommended for?
This platform is particularly focused on Shopify store owners. The reason behind it is that they understand the advantages of influencers promoting their product, but they never got the opportunity or budget to adopt it.
This is an amazing platform for individual traders, small store owners, and large businesses as well because in today's time, it has become a vital tool in your social media marketing arsenal if you nail it in the right way.
Shoutcart Alternatives
Now, you are well aware of Shoutcart, its process, pros & cons, and much more. It is time for us to know about some of its alternatives so that you can compare them and check which one is better: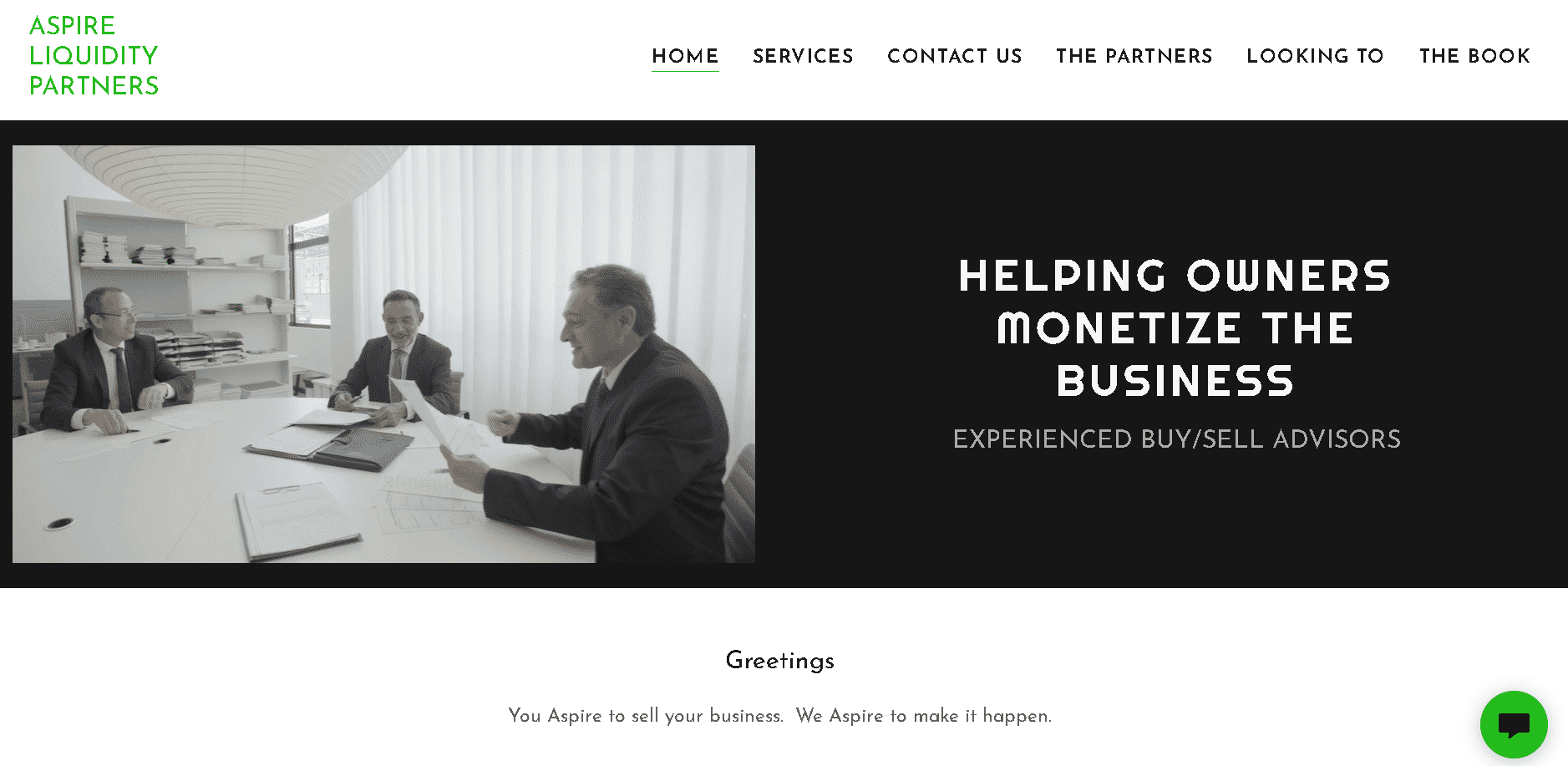 This tool was formerly known as Revfluence. It is an excellent Shoutcart alternative as they have built influencer relationships and content at a remarkable scale. They have worked with various renowned brands such as Calvin Klein, GlossyBox, GrubHub, etc.
In this platform, you will be able to find a list of thousands of influencers with high engagement and audience size, CRM software for coordinating with the influencers, a dashboard for tracking performance, and a content library. You get such amazing features with them, and the best part is that they do not charge any fee, and you are in direct contact with every person.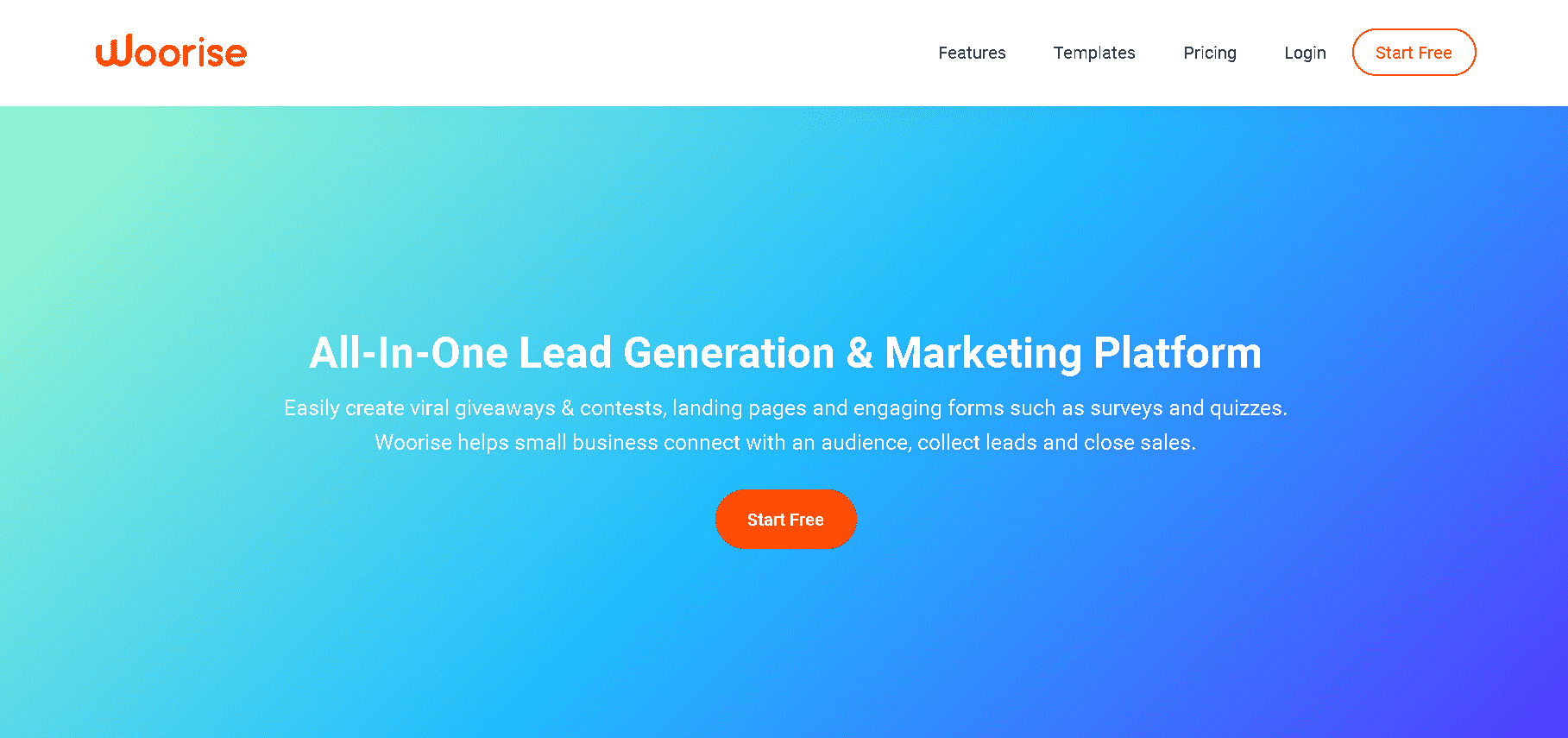 This platform provides you with one of the easiest methods of creating giveaways, contests, landing pages, and engaging forms. They help run Instagram giveaways that can aid in increasing your followers and engagement.
They offer a landing page with its help; you can add your Instagram account in the bio-section and link all important documents there; therefore, you would not require another link in the Bio tool.
It is a high-end influencer connection platform designed particularly for YouTube and has more than 33,000 content creators reaching 1.9 billion people across multiple social networks. They charge a 10% fee for all the collaborations done through them.
They have worked with various big brands such as Adidas, Activision, Canon, and Sony. They have a good rating, but there are a few drawbacks; as per the users, the tool is not that easy to use, but once you know how to use it, there is no better tool than this one.
Although it is a good platform the major drawback that comes with its site is that it usually loads incorrectly, which is not a good sign when you open any site. This platform is relatively more reasonable than Shoutcart as Buy Sell Shoutouts ranges from $10 to $700, but it has been observed that most of the influencers price their services around $15 to $50.
They offer 23 profiles to choose from, which is comparatively less than Shoutcart. If your budget is low and it suits your influencer requirements, then you can choose this platform.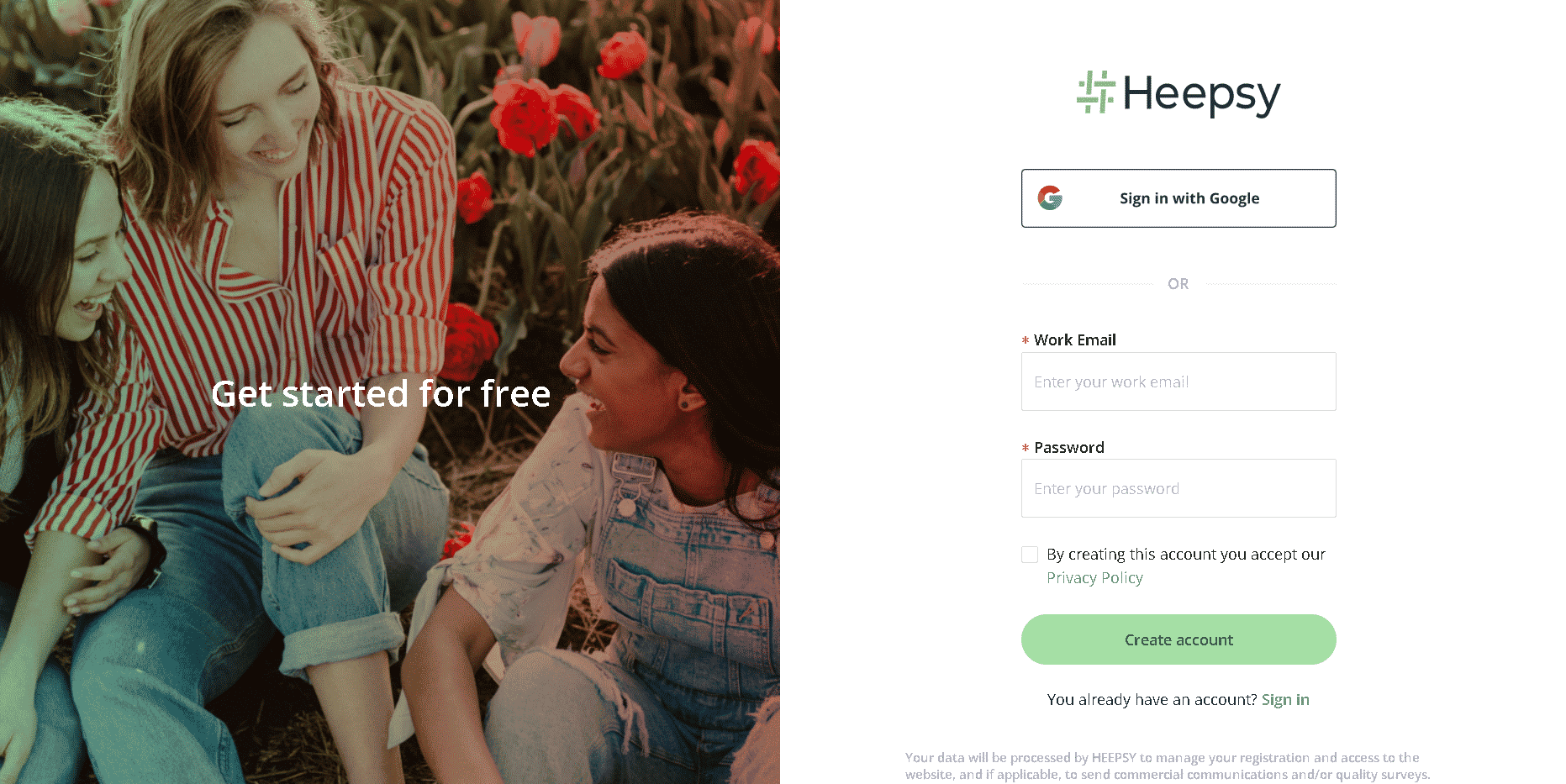 It is a wonderful software tool if you want to search for an ideal influencer quickly for your Instagram Marketing Campaign. You can try this platform for free, making it a perfect option for individuals, agencies, and small businesses. It offers users some very useful features such as location targeting, demographic targeting, keyword targeting, metric targeting, and contact information.
All these are advanced features; with their help, you will be able to find out the list of best influencers as per your niche in just a couple of seconds.
Also Read: Top 100+ Social Media Sites & Platforms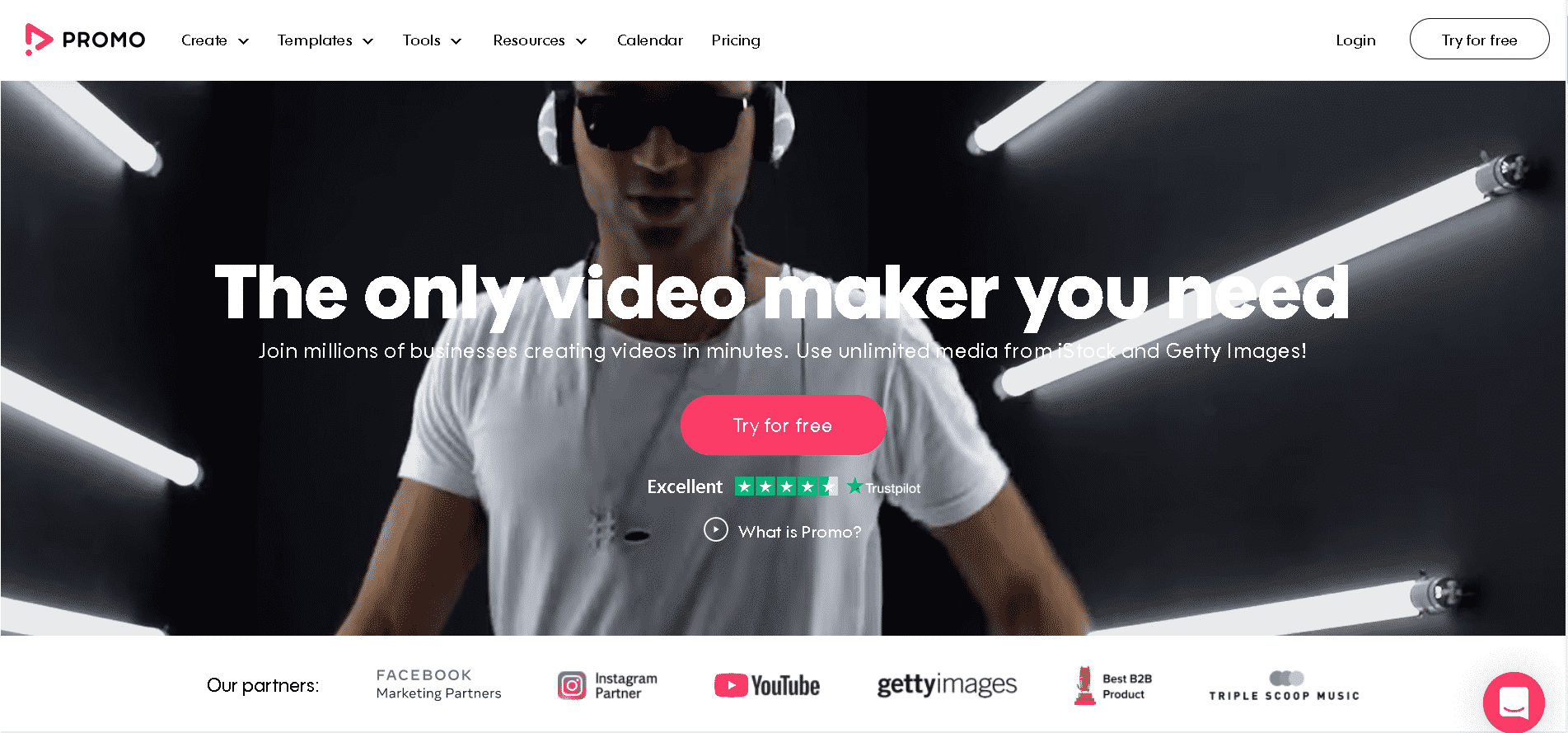 It is an all-in-one software that helps create video content on social media. Promo.com comes with a set of free tools for social marketing like Collage Maker, Image Resizer, etc. With this tool, you would be able to create professional videos from premade templates. It has a very user-friendly interface that even beginners find easy to use. You can manage all their functions with its intuitive drag and drop motion.
People prefer this platform because it has an amazing collection of video templates, stock images, and background music. You can go to its library and select add visual or audio elements to personalize videos.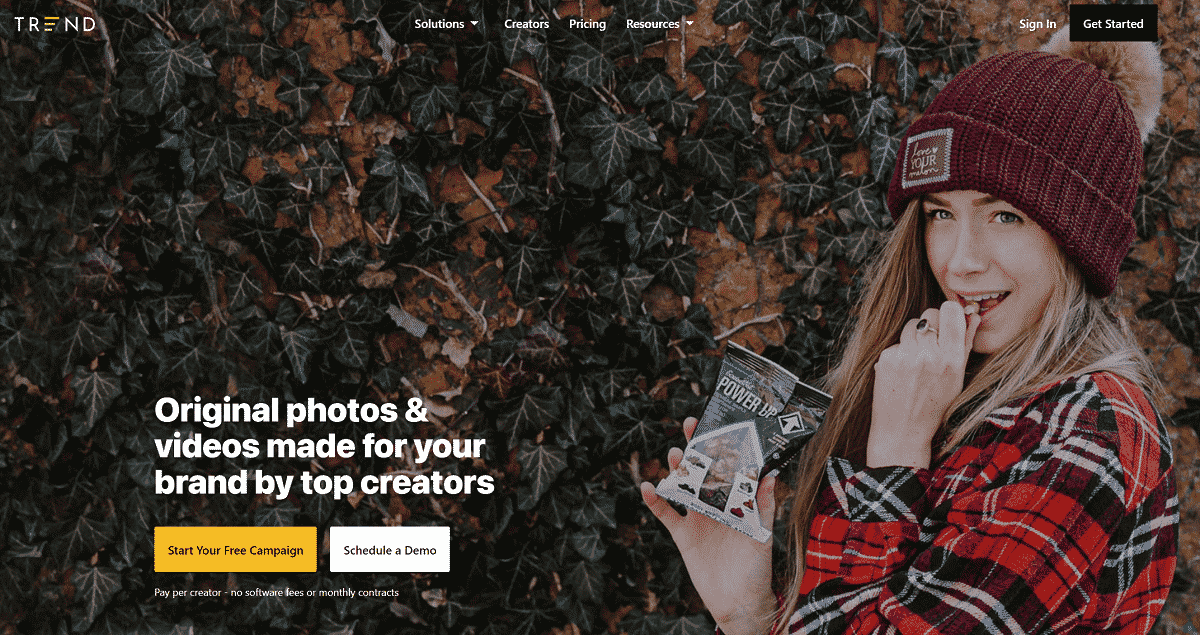 It is the only platform with a curated network of active influencers; this feature makes this marketplace unique. All its 5000 members are influencers plus content creators as well. It is invite-only, and influencers then apply to join the network. Every influencer is reviewed, and they should create amazing content for getting approved. It comes with software that enables activate numerous influencers quickly in a completely automatic manner.
They have big clients such as Lyft, FabFitFun, Health Warrior, and many more. The trend can be the best solution for you if you wish to create a direct-to-consumer channel for your brand.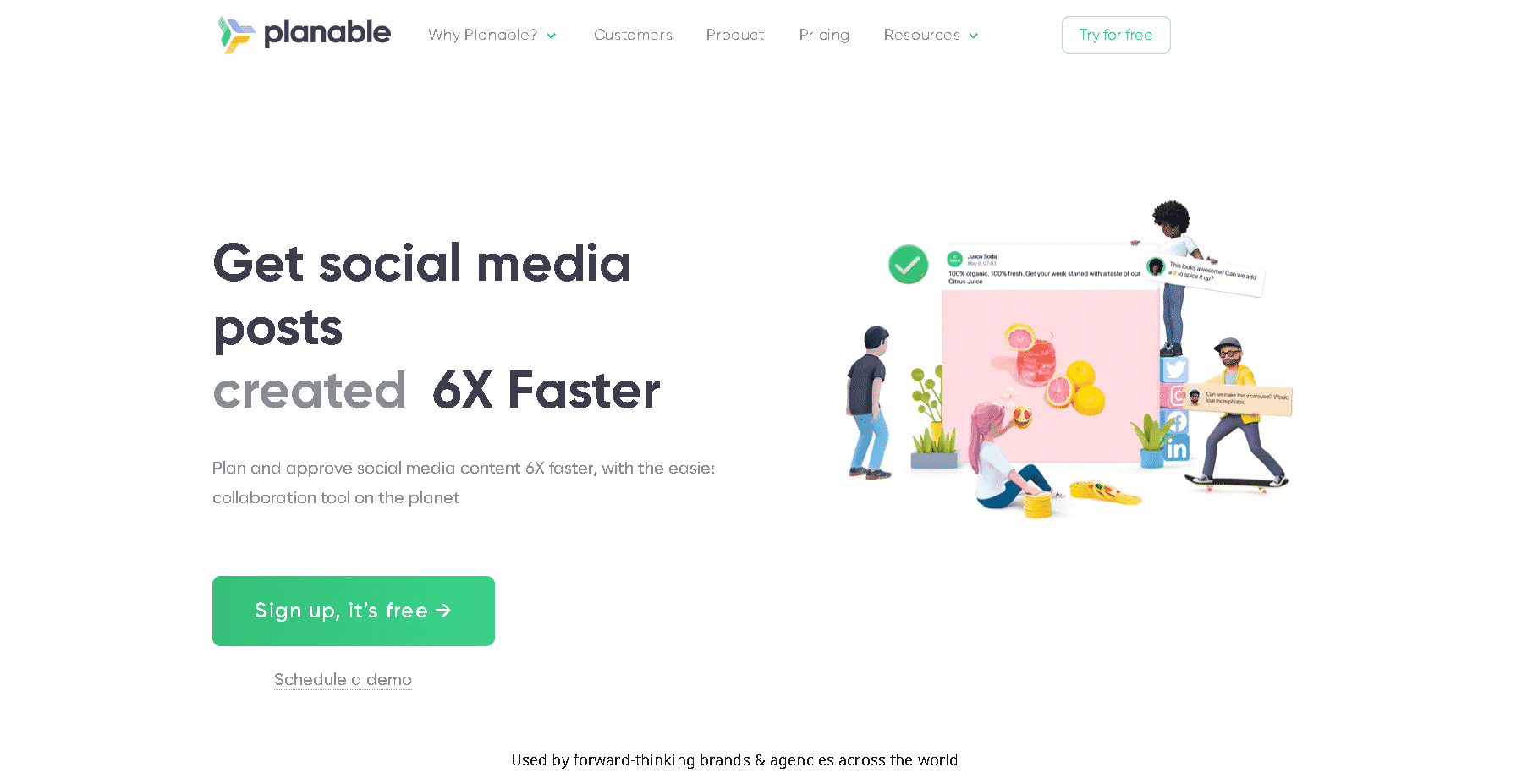 This is a great platform as it is very intuitive plus what you see is what you receive. With this tool, you would be able to coordinate complicated Instagram marketing campaigns and see the content exactly how it would appear on feeds. It also enables the users to schedule and collaborate Instagram content smoothly.
The good part is that it supports various formats such as stories, videos, and images; you can edit them and customize them and integrate them with numerous well-known social media platforms like Facebook, Google, YouTube, LinkedIn, etc.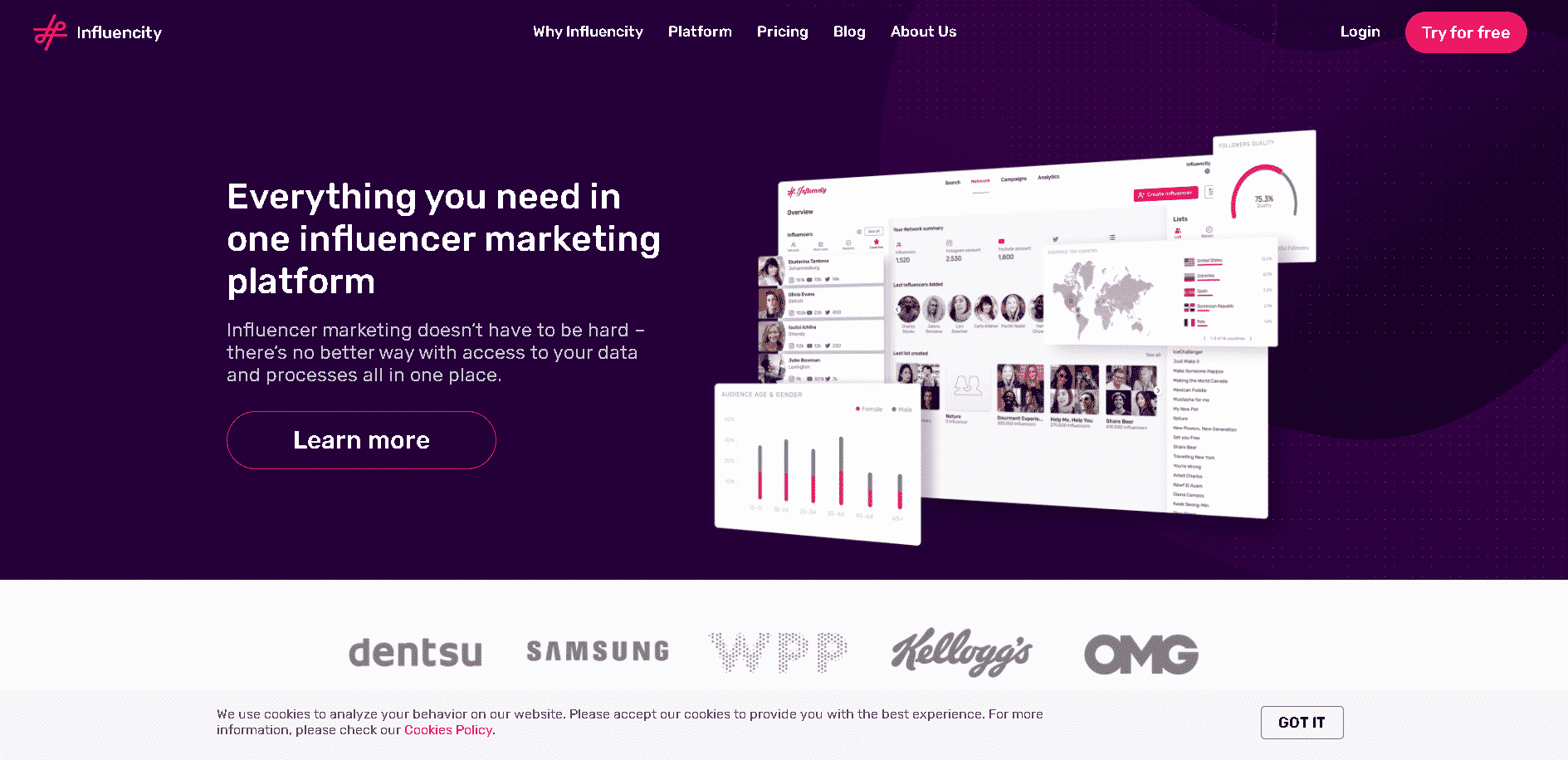 This platform focuses on both agencies and brands and is used by some of the biggest brands such as Kellogg's, Samsung, OMG, etc. It enables you to review more than 55 million potential influencers for campaigns and generate in-depth reports to measure campaigns' success.
Some of its amazing features are finding influencers, analyzing and organizing them, forecasting the results, managing the campaign accordingly, and measuring the results after that. The price plan begins from $24 a month, and you can opt for other plans depending on the depth of campaign requirements. The best thing is that their entire plans come with free plans, so you can test its features and then opt for its premium plan.
These were the best Shoutcart alternatives, but as per the Shoutcart Review, it becomes clear that it is one of the best platforms.
Also Read: 14 Best Linktree Alternatives For Your Bio Links
FAQs
Q1. What procedure to follow if the Shoutcart status has been pending for a long time?
A1. When you create a campaign, you get an option to add publishing time as per your choice. Influencers might take up to 72 hrs after your chosen time for publishing the post. If the influencer does not complete the order within 72 hrs, you can cancel the order and get an automatic refund in your Shoutcart balance.
If the issue persists and you do not get the refund, you can contact their support team. But, if the status changes from pending to running, then you would not get the refund.
Q2. Can you get the money back after adding it to the Shoutcart account?
A2. You cannot withdraw a partial refund from your Shoutcart account. Once the money is added, you will have to spend it on Shoutcart only, but if you want to get the money back because of influencer inactivity, their team will look into it.
Q3. Is it possible to add links in the captions which you order?
A3. Instagram does not determine the links in captions; therefore, as per Shoutcart, you should add your username in the caption itself and add a link to the bio section. To make it easier, these days' people post their stories along with a Swipe Up placement.
Q4. How can you avoid influencers with a fake platform on the platform?
A4. Shoutcart assigns a score for every influencer that you would be able to see on their profile. One of the major reasons for creating Shoutcart score is to discredit influencers' fake followers. If the Shoutcart score is high, this means that the particular influencer can help get strong engagement and a good outcome.
Q5. What is the minimum amount required to spend on Shoutcart?
A5. The minimum amount you need to spend on Shoutcart is $100; below this amount, they do not offer any refunds.
Shoutcart Review: Final Verdict
The final Shoutcart review is that it is an excellent method for store promotion and at a reasonable price. You would not have to be concerned about the budget or spending thousands of dollars or negotiation as they are very transparent about price and their charges are fixed. It is easy to use, budget-friendly, and the best platform for excellent results.
The best part is that you get a huge list of mega-influencers without making any efforts and can collaborate with them to make your campaign economical. Thus, it is a great place to simplify influencer marketing for brands, as you can easily run various campaigns without spending much time.