We all have used credit cards to withdraw money and pay at hotels and other places. It is a useful thing but as technology has advanced digital payments have become increasingly popular. Most transactions today happen online within minutes. Now, you may be surprised to know that you can use your credit card to send money to someone. In this article, we will inform you about the best ways to send money with credit card to another account.
How to Send Money with Credit Card? 7 Easy ways
Sending money from a credit card has never been easier. There are many apps available in the market these days that will let you do that. We have compiled some of the best ones for you. Using these apps you can send money with credit card in a safe and hassle-free manner.
1. Cash App
Cash App lets you manage your money and send cash to friends; furthermore, it even provides you with an option to invest in stocks or cryptocurrency, starting at just $1. This tool can be used to transfer funds, but you must be aware that it charges 3% extra fees on every transfer.
Using a credit card to send money with Cash App is a great way to transfer money if you need to send it quickly. Here's how you can do it with quite a few simple steps:
1. Open the Cash App on your iPhone or Android device.
2. Enter the amount of cash you want to transfer and tap Pay on the right side corner.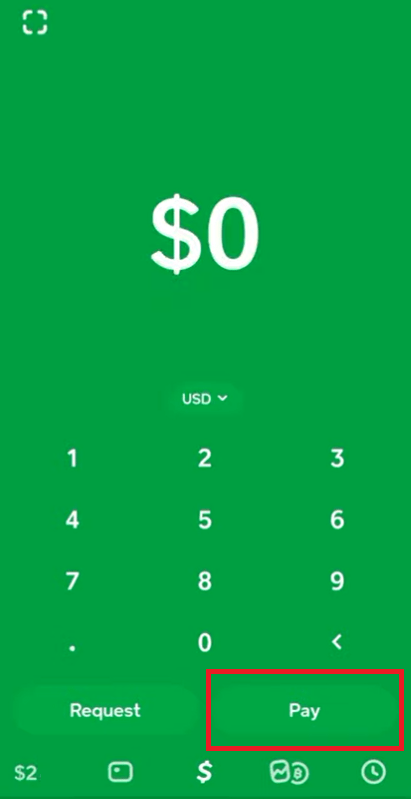 3. After that, you ought to enter your mobile number, email id, or $Cashtag of the person you are sending money to.
4. Next, tap on Cash Balance option at the top. It will open a pop up.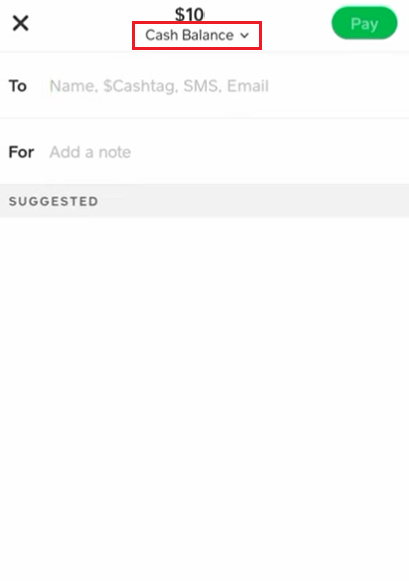 5. Select the mode of payment as Credit card and enter your card information.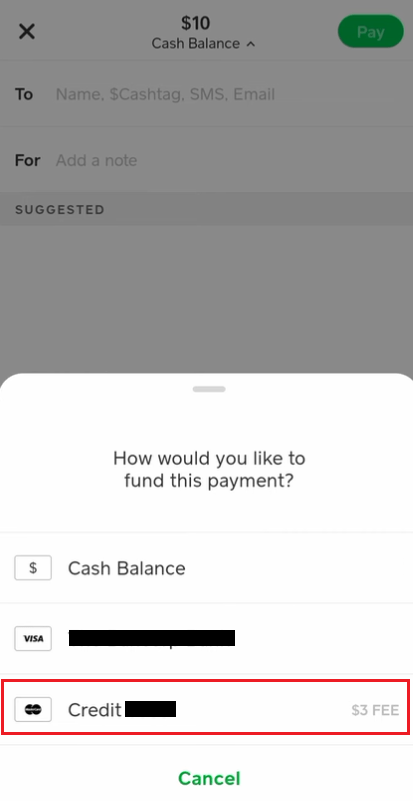 6. Tap Pay to transfer the amount.
2. Venmo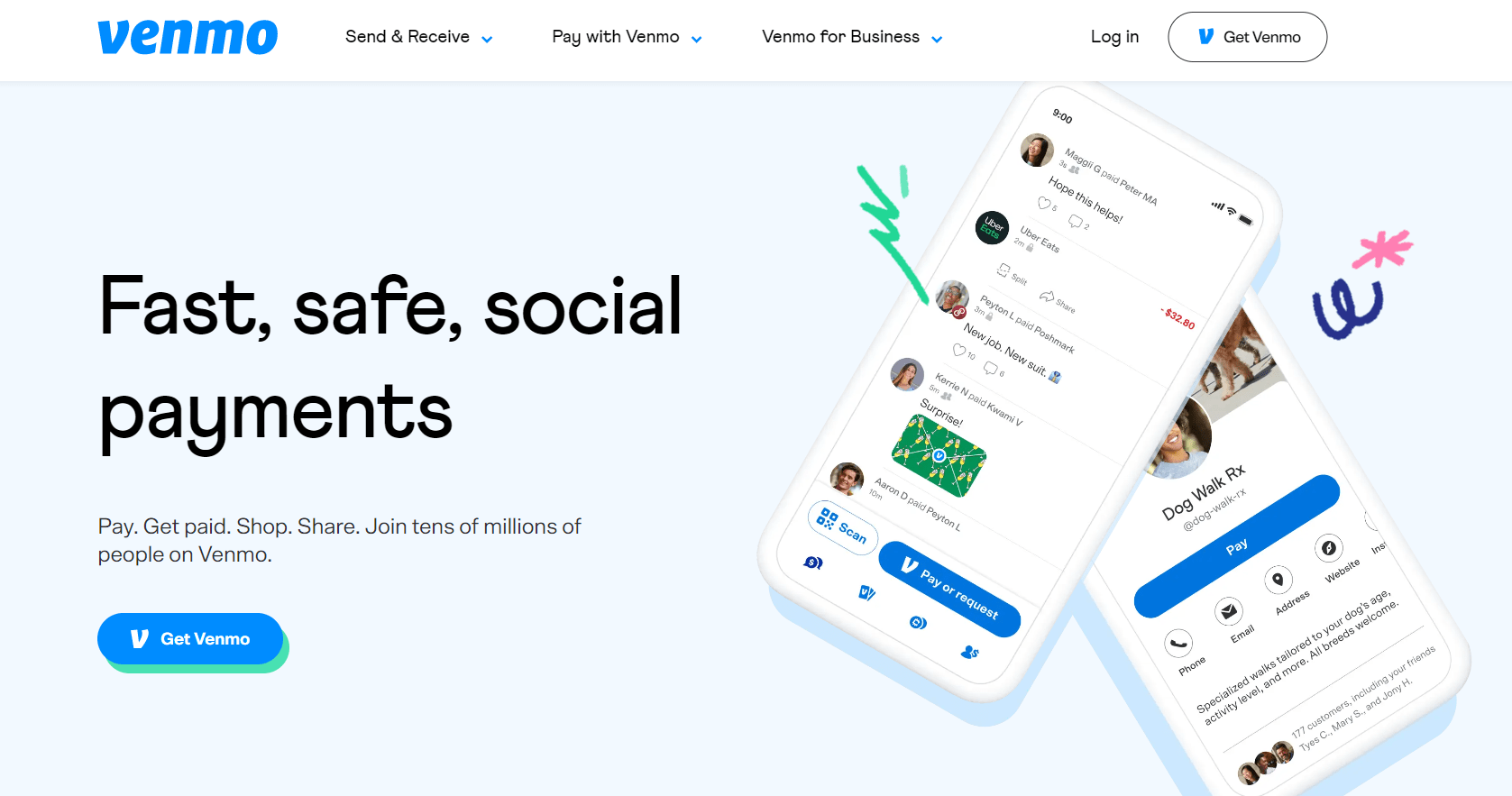 Venmo is a popular payment app that allows users to send and receive money via credit cards. You can download the app on your android smartphone or iPhone. The Venmo app is free to download and has an easy user interface making it simple for you to transfer the money from your credit card.
To use Venmo, you must follow these simple steps:
1. Open Venmo app.
2. Tap on Pay or Request option.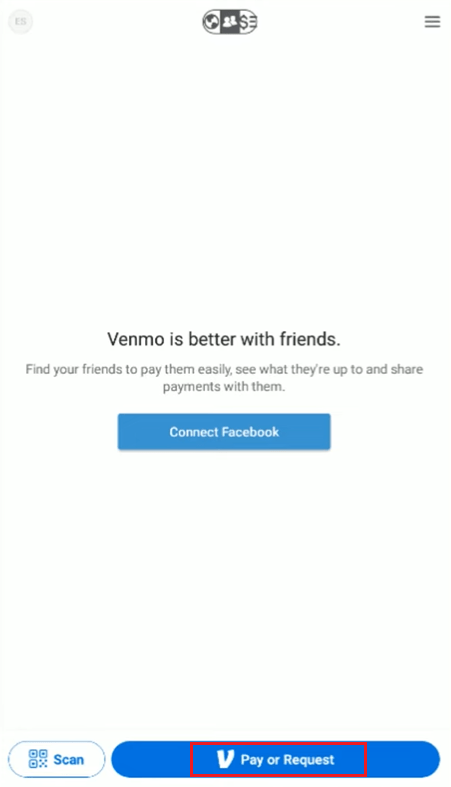 3. Enter the name or ID of the person you want to send money.
4. Enter the amount and tap on Pay option.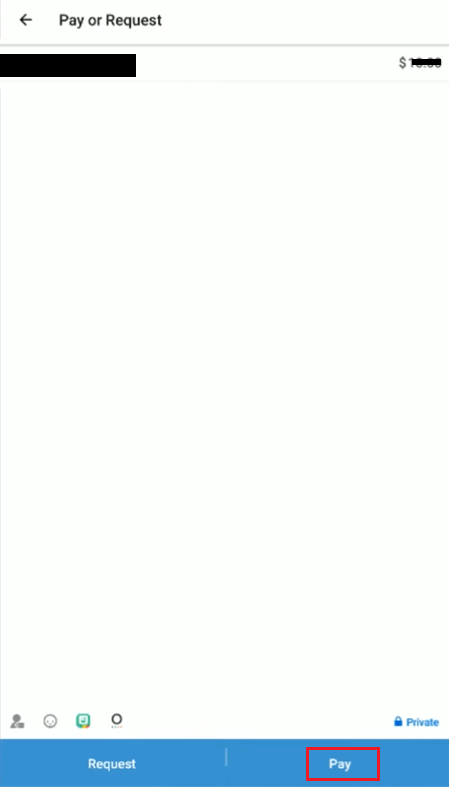 5. Select your credit card and tap on Send to make the payment.
So whether you are paying rent, splitting a bill, or just sending someone a few bucks, Venmo is one of the best ways to send money transfers online. You will be glad to know that Venmo is a user-friendly free app that lets you send money to friends without charging any fees. But for sending money through a credit card, it charges a 3% transaction fee.
3. PayPal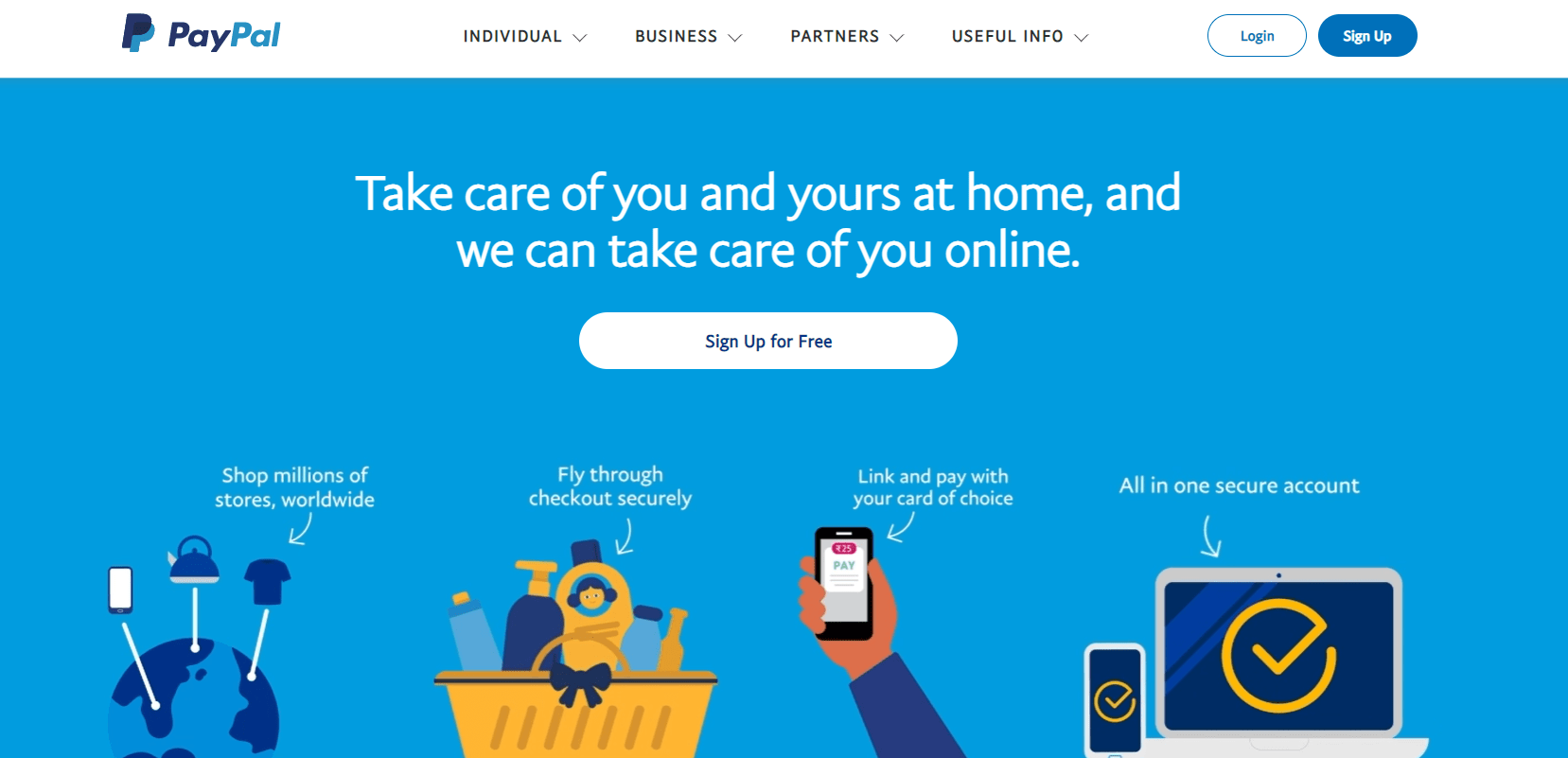 PayPal is an excellent option to send money with a credit card. You can easily transfer cash to friends and family or even make online purchases through PayPal. PayPal is a handy app which is a completely safe and secure way for money transfers. Here are some steps that will guide you on using PayPal to send money via credit card.
Here are specific steps to guide you through the process:
1. Open PayPal app.
2. Tap on Send option.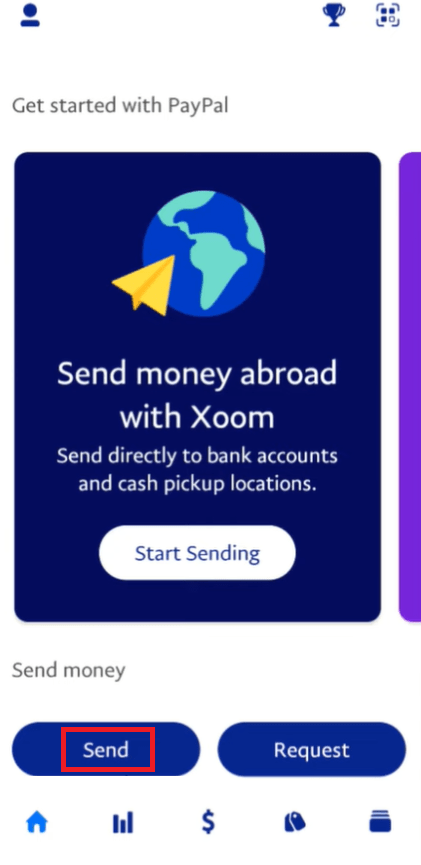 3. Enter the recipient's phone number or email address.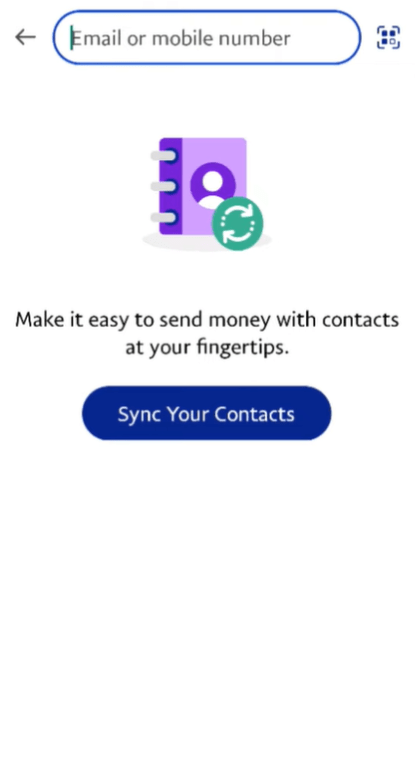 4. Enter the amount you want to send and tap on Next.
5. Select your Credit Card option as your payment method.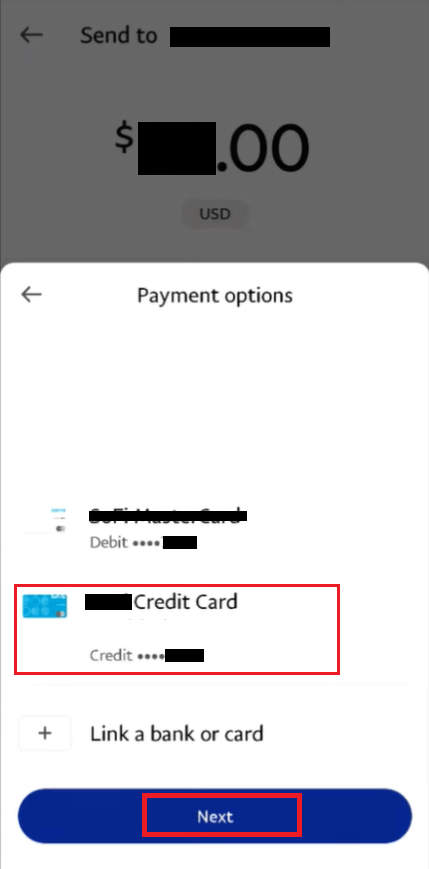 6. Tap on Next and then tap on Send to confirm payment.
PayPal charges a 30-cent processing fee and 2% of each transaction made using their credit card service.
Also Read: How to Use Expedia Points? A Complete Guide

4. Amazon Pay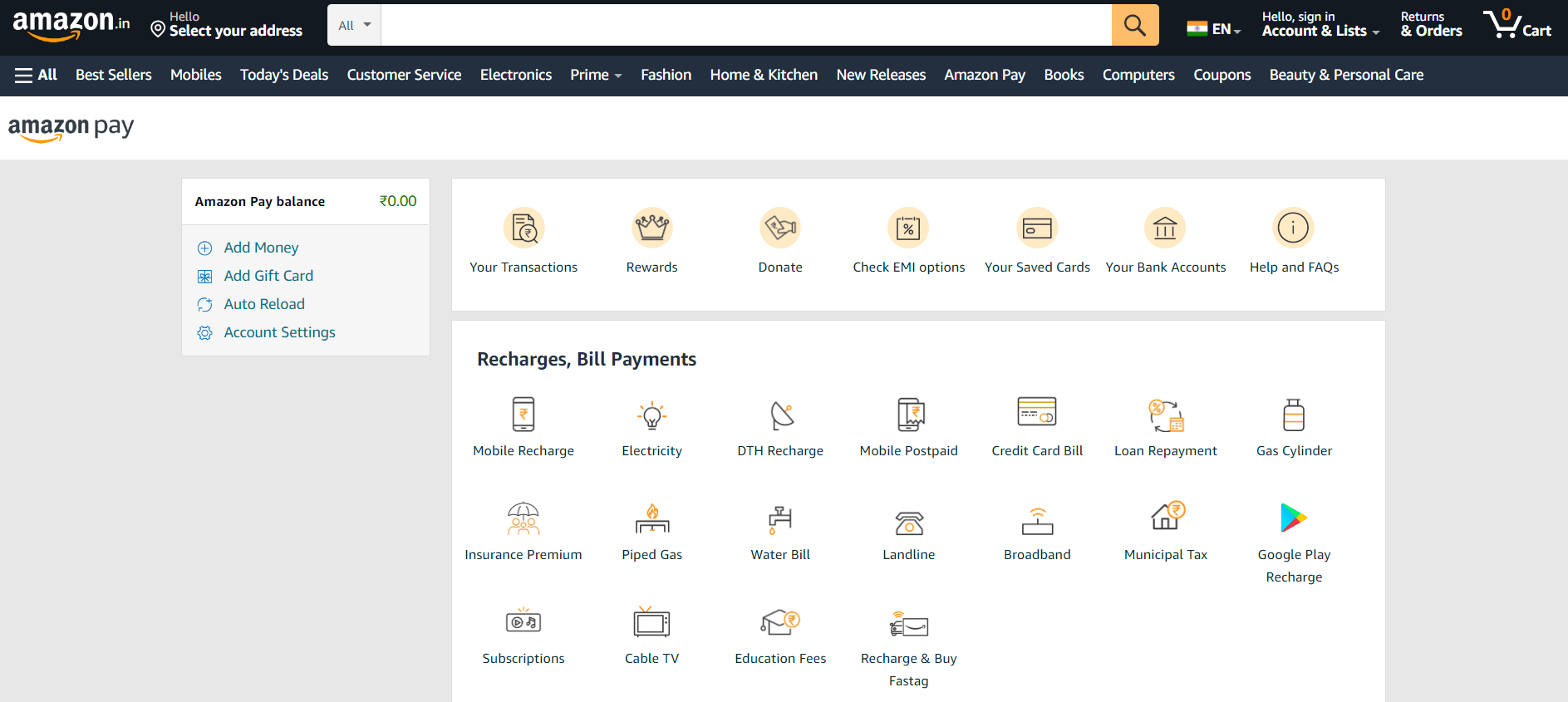 Like many people, you might also have a credit card that you use for most of your purchases. But did you know that you can also use Amazon pay to send money from your credit card? It is effortless to do, and it can be a great way to send money to friends or family members who may not have a credit card.
Simply open your Amazon app and go to Amazon Pay option. Then you can select send money option and select your credit card as the preferred payment option and make the payment. Using Amazon pay to send money from your credit card is a quick and easy way to ensure that your loved ones have the funds when they need them.
5. OFX
If you want to send money with your credit card, you first need to find a good service that will allow you to do so. OFX is an excellent option for sending money from your credit card to your bank account.
OFX is an excellent international platform for money transfers. The app allows money transfers in about 190 countries in 55 different currencies. OFX sends you notifications via email to update you about the status of the money transfer.
6. Western Union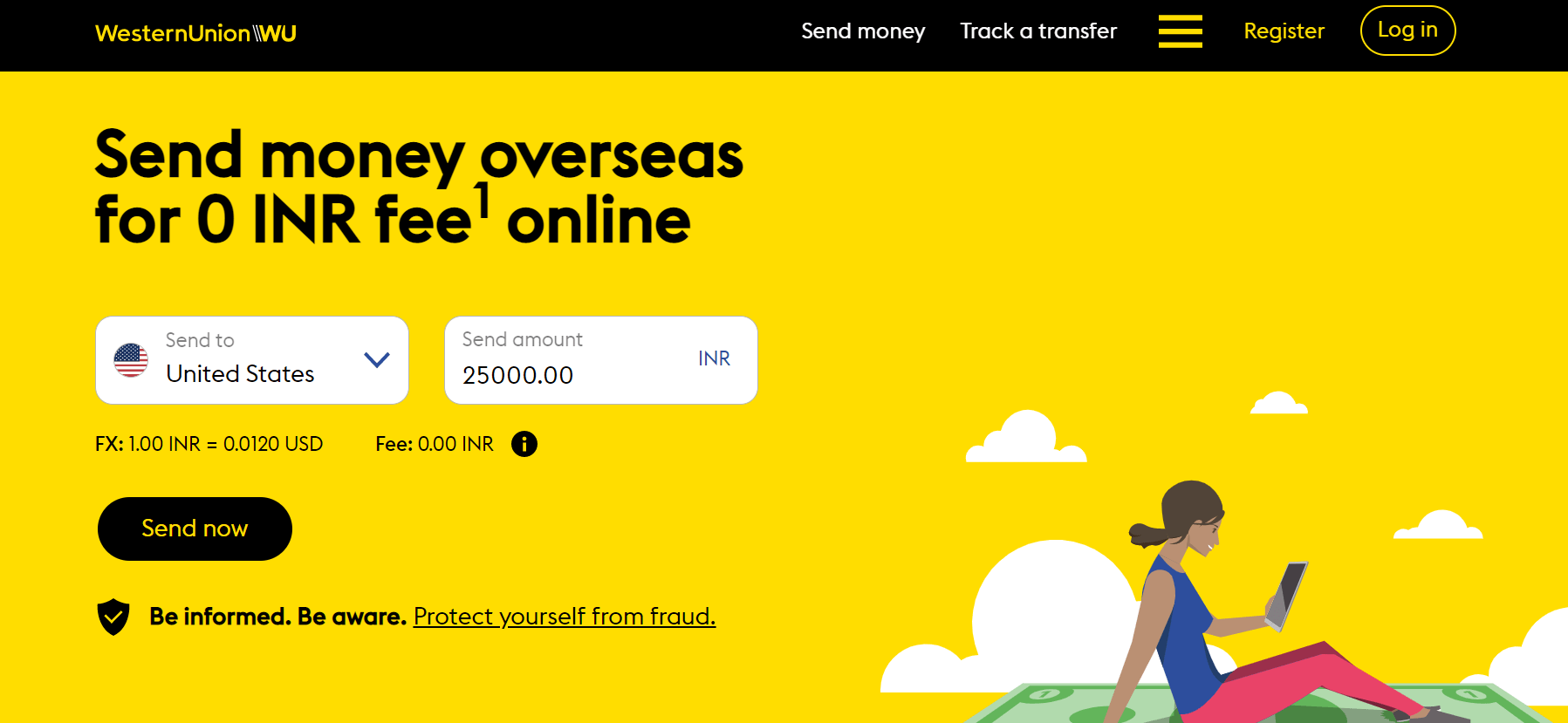 Western Union is a great option if you want to send money from your credit card. With Western Union, you can easily send money online or in person, and you have various options to choose from when it comes to how you want to pay.
First, you will need to make sure that you have enough funds available on your credit card to cover the amount that you are sending. You should know that your credit card issuer might charge you an advance fee via credit card to transfer cash.
To transfer the money, you first need to create an account with Western Union. Once you have an account, you can send money online or in person at a Western Union location. When sending money online, you need to enter the amount of money you want to send, the recipient's information, and your credit card information.
Once everything is documented, you will be able to review and confirm the transaction before it is processed. When sending money in person, you will need to bring your credit card and ID to the Western Union store. Their agent will guide you to fill out the necessary paperwork and complete the transfer.
With Western Union, you can transfer funds easily and quickly via your credit card. Once the transaction is processed, the funds will be available for the recipient to pick up at a Western Union nearest location or, in some cases; they are deposited directly into their bank account.
7. Convenience Checks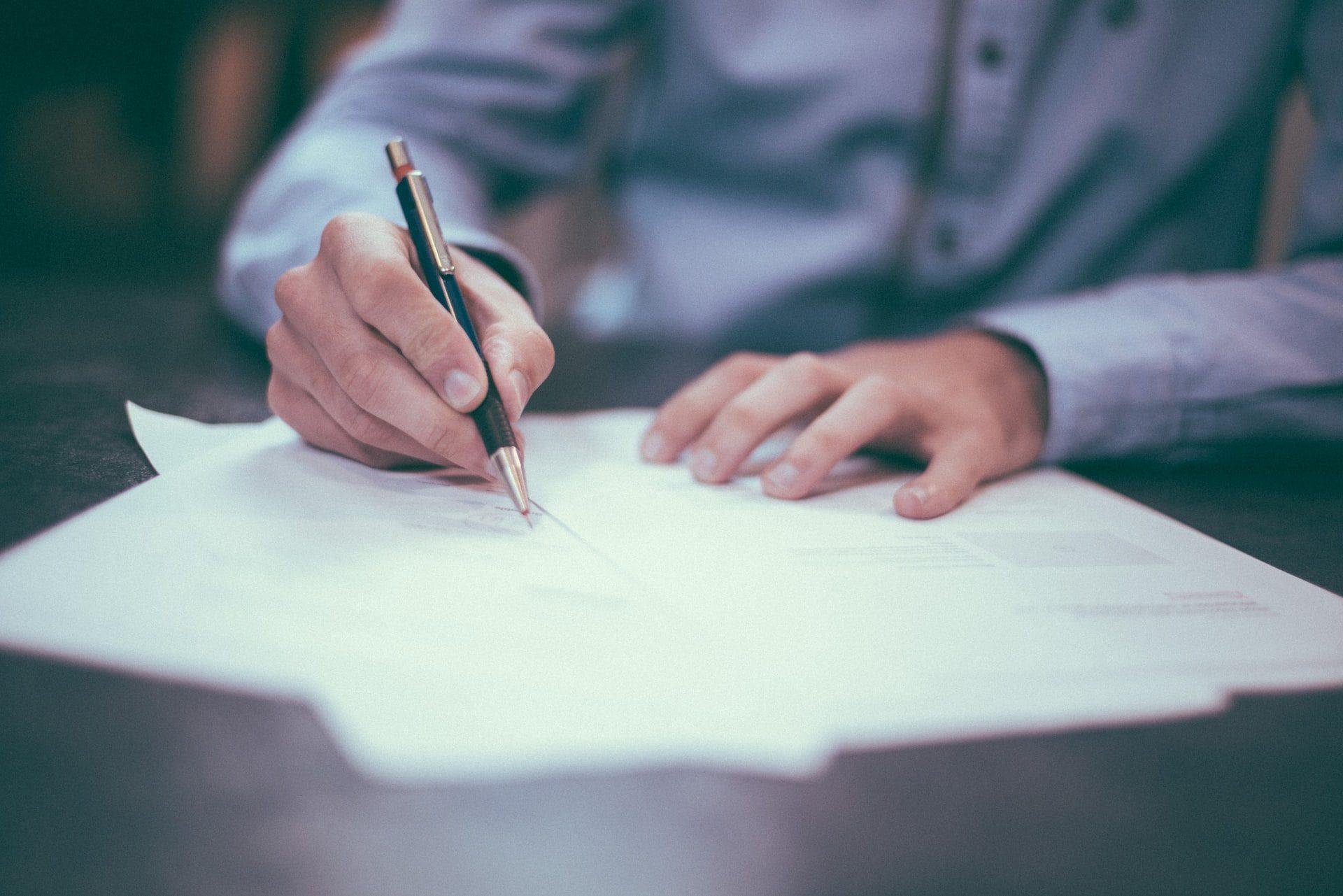 What happens when you get a convenience check from your credit card company? Convenience checks are a great way to get cash quickly, but be aware that you need to pay fees and interest rates on your deposit.
In some cases, credit card companies will provide you with favor like giving away free convenience checks. But, not all banks offer these types of services, plus there might be certain hidden charges or interest rates that the credit card company will put later on the convenience checks.
Things to Keep in Mind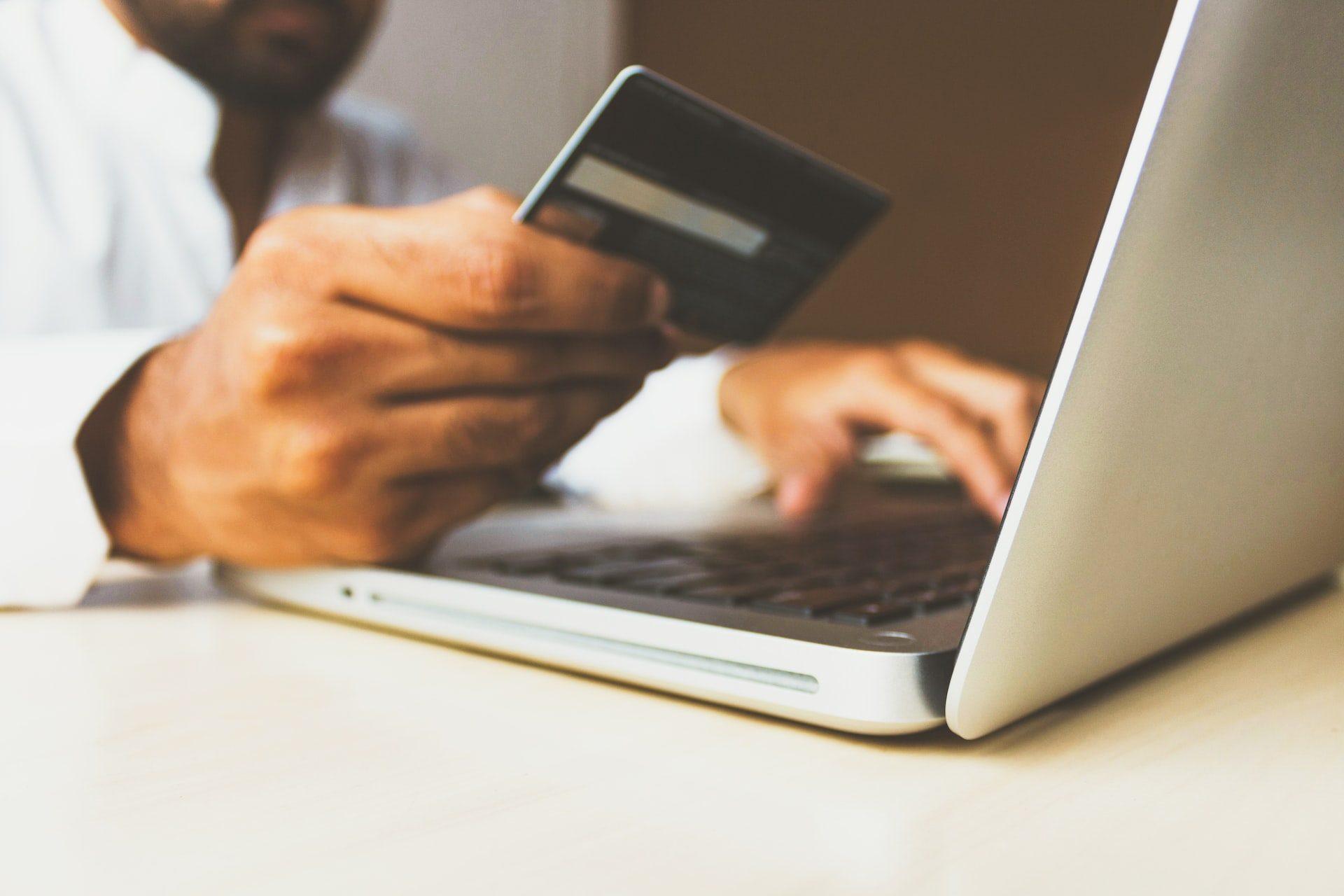 When you are sending money, there are a few things that you must keep in mind. Ensure that you enter the recipient's correct name and bank account details. Make sure that your credit card can be used for international transactions. Get informed about the exchange rate and fees associated with the transaction.
Sending money internationally via credit cards can be a quick and easy way to support family and friends. However, it is essential to be aware of the potential risks involved.
One of the most common questions people have when they want to make an online purchase or send money is whether there are any hidden charges. The interest rates on credit cards can be sky-high, and the fees you pay while using them to make money transfer via credit card may include hidden charges sometimes.
Make sure you take the time to understand all of the terms and conditions before you make a transaction. For instance, check out the peer-to-peer site and see if they mention any fees that may apply when using this option in comparison with other methods of payment like cash or bank account transfer.
The bottom line is that sending money with a credit card can be a great option if you are prepared and informed. Just make sure you know what you are proceeding with before hitting the send button.
Also Read: 65 Best PayPal Games that Pay Real Money
How to Wire Money from Credit Card?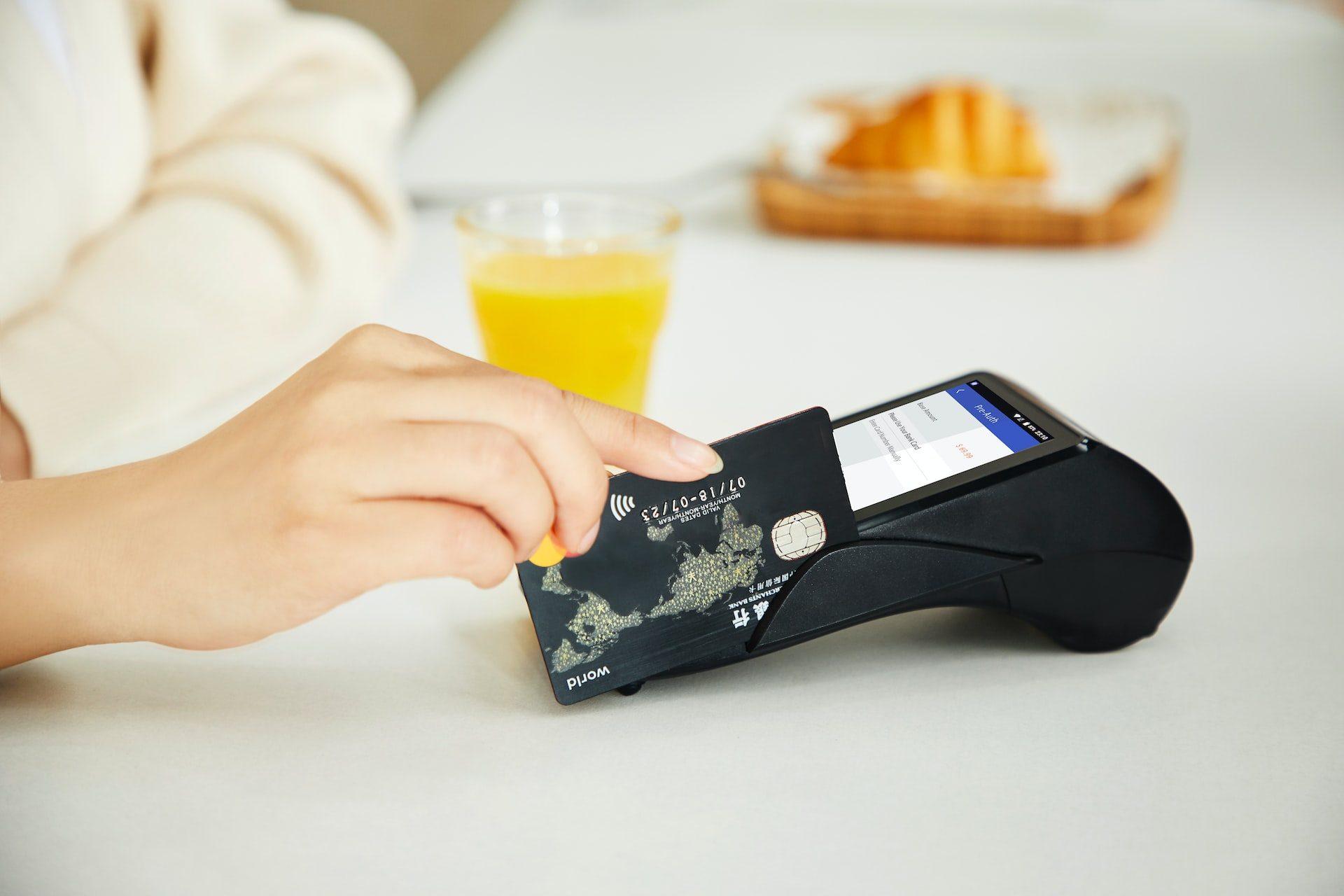 You can wire money from your credit card to another bank account using Western Union or MoneyGram. It can be a convenient way to send money if you need to send money quickly, without any hassle. Before you wire money, make sure you understand the fees involved and the complete process. Wire transfers can be expensive, so it is essential to compare costs before sending money.
To wire money from your credit card, you will need the recipient's name, address, and bank account information. You will also need to provide your credit card number and expiration date.
Once you have all the necessary information, contact the wire transfer service and provide them with the recipient's information. The service will then transfer the money from your credit card to the recipient's bank account.
So, there you have it all. Transferring money from a credit card to a bank account is simple. It is becoming increasingly popular with credit card, as it is a quick and easy way to get your money transferred. We hope you now understand how to send money with credit card. It will help you save both your time and money in the future. Stay with us for more such blogs.