Have you been looking for a way to make money on Etsy? Well, you can sell your printables and earn up to 70% profit through this online marketplace. With more than 1.8 million active sellers and over 54 million buyers, your products have a large potential customer base. In this guide, learn everything necessary for getting started by selling printables on Etsy and running a successful business on the world's largest online marketplace.
Selling Printables on Etsy: A Complete Guide
Online shopping has become the norm. People get access to all kinds of stuff online which may not be available to them locally. Etsy is famous for selling products which are handmade and crafty. It includes furniture, art pieces, wearables and of course printables. But what is a printable? Let us find out.
What is a Printable?
With the increase in digitalization and online education, printables have become popular in use. Printables are files that can be printed from a computer at home. They are often used for DIY projects, such as scrapbooking, card making, and party planning. You can find printables online from various sources, including blogs, websites, and online stores.
You can customize printables to fit your needs; for example, you can change the font size or color before printing. Etsy printables are a great way to sell your items and make money on the site. With no additional overhead fees, you can create as many copies of an item listed for sale.
Best Tools to Design Printables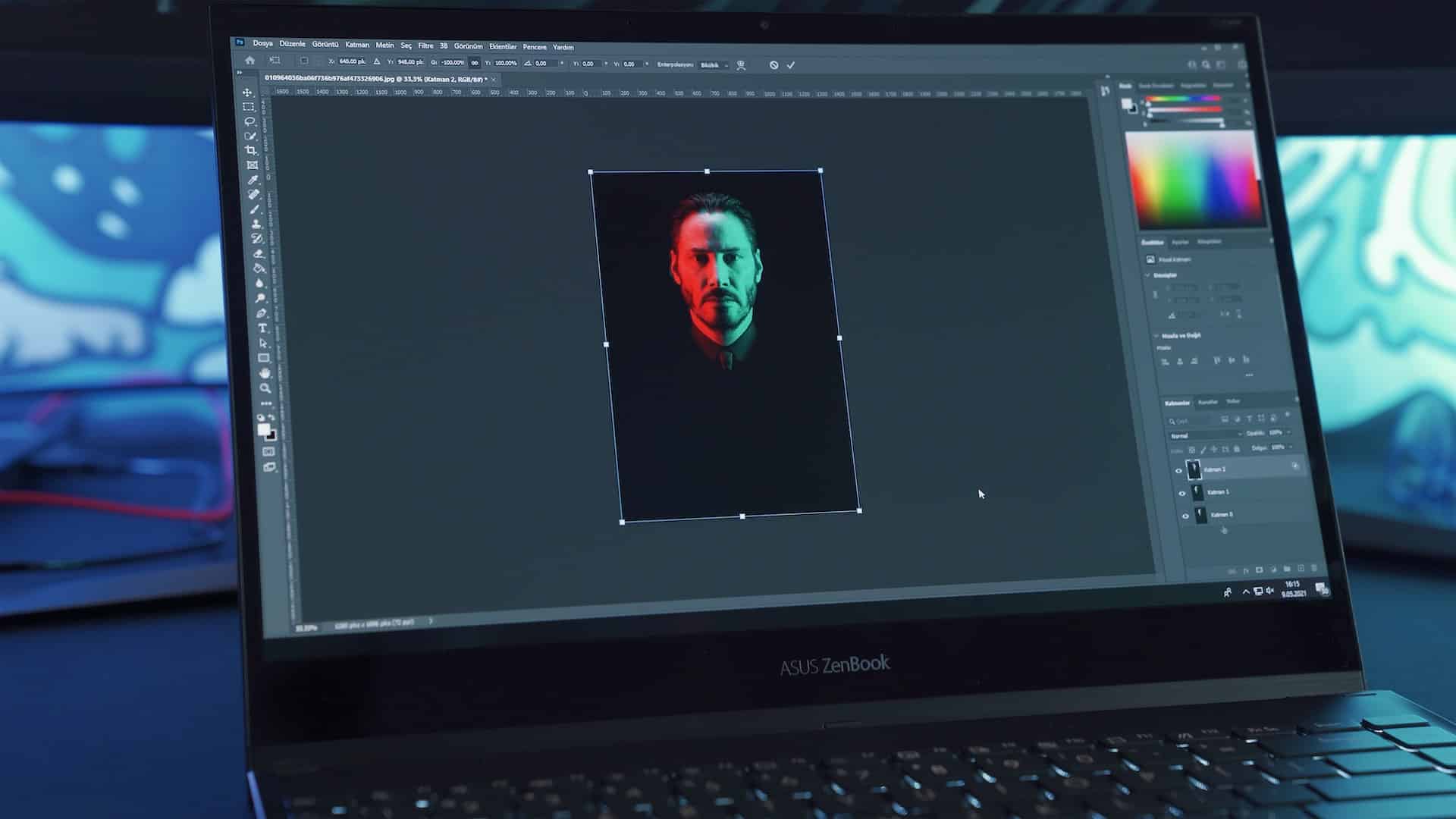 If you're looking to make extra money by selling printables on Etsy, then you'll need to know the best tools for creating and marketing your products.
Creating high-quality printables is essential if you want to sell them successfully on Etsy. Whether you're just starting your business or looking to take things up a notch, there is nothing like an online tool that can help. Here are some of the favorites on the list:
Canva – It is a unique tool with hundreds and thousands of stunning templates. Though they have a paid version, you can also get a lot of features in the free version.
Gimp – Similar to features of Adobe Photoshop, Gimp is a powerful open-source image editor for designing simple printables and comes free.
PicMonkey – This tool is similar to Canva with a wide variety of templates and costs 8 dollars per month.
Inkscape – This tool is like Adobe Illustrator, you can create fabulous printables using this tool, plus it comes free.
Google sheets, Slides and Docs – Great for designing simple spreadsheets and printables.
Affinity Designer – Being an expensive tool amongst all, charging around $50 a month, this tool helps you create stunning printable designs if you are working on an Ipad.
Procreate – The tool charges $10 per month and requires an Ipad for creating and drawing designs.
Now that you've created your design, all it needs is the right audience. One great way to do this is to create an Etsy shop and list your products there. With the recent growth of online marketing, it is now possible to promote your printables through social media and other channels.
How to Set Up an Etsy Shop?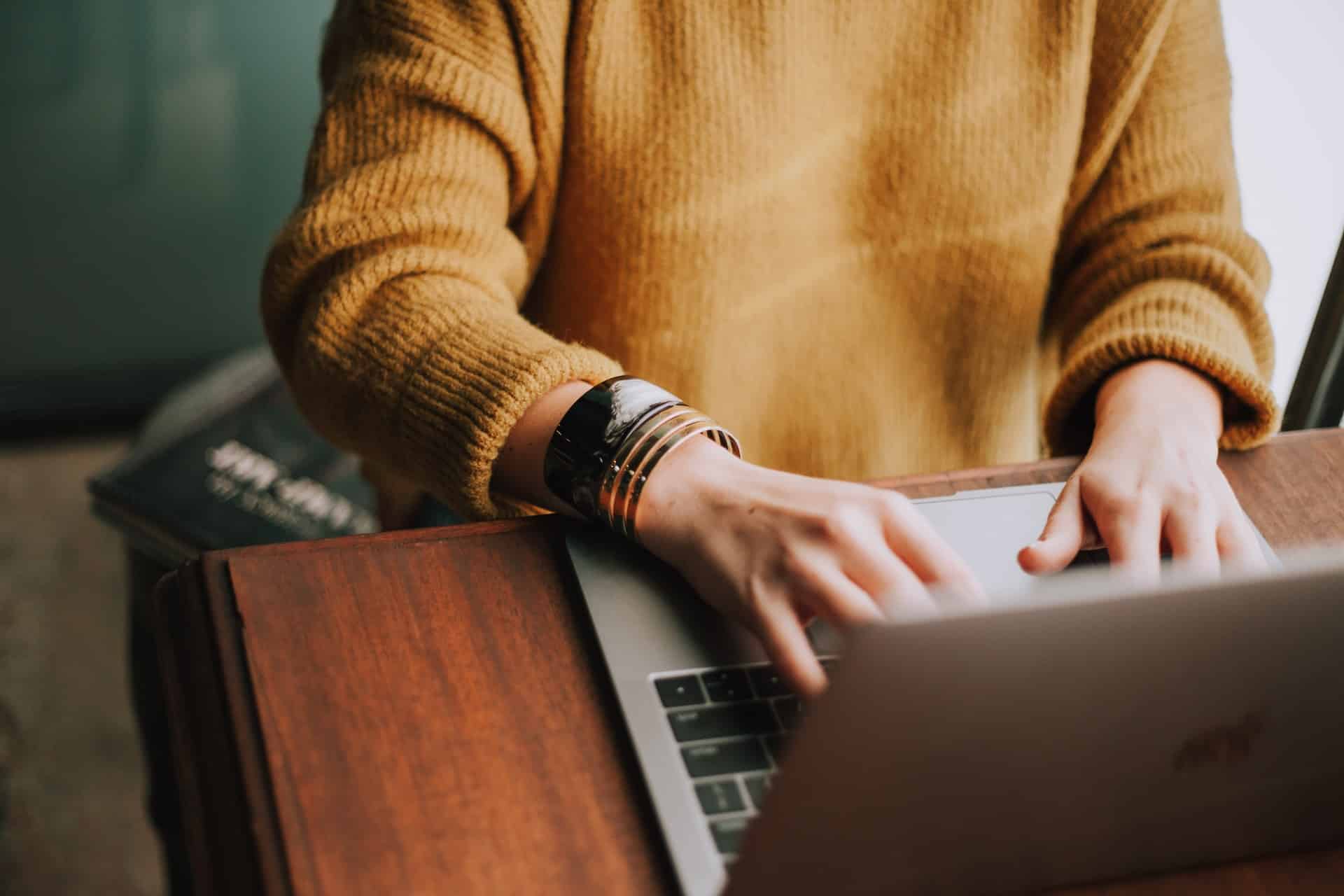 Here are some steps that will guide you on how to sell printables on Etsy.
Create a design or plan for your Etsy printables because you cannot proceed to create an Etsy shop if your design is not ready to sell.
To sell your printables on Etsy, you need to create an account and log in with your private details. The process is easy!
Etsy offers a variety of printable products, from digital downloads to physical goods. First, consider what type of product you'd like to sell and what format would be best for your buyers.
Create high-quality content. Your printables should be well-designed and offer value to your buyers. Make sure your products are clearly labeled and easy to use.
Optimize your listings. Search for keywords in titles and descriptions to help your buyers find what they are looking for. Utilize Etsy's tagging system to ensure your products are being correctly categorized.
Promote your products. Share your Etsy printables on social media, participate in Etsy forums, and run ads.
Provide excellent customer service. Respond to buyer questions quickly and resolve any issues promptly. Etsy's reputation system will reflect your level of customer service, so it's important to keep buyers happy.
By following these steps, you can start selling printables on Etsy and tap into a new market of buyers!
Why choose Etsy for Selling Printables?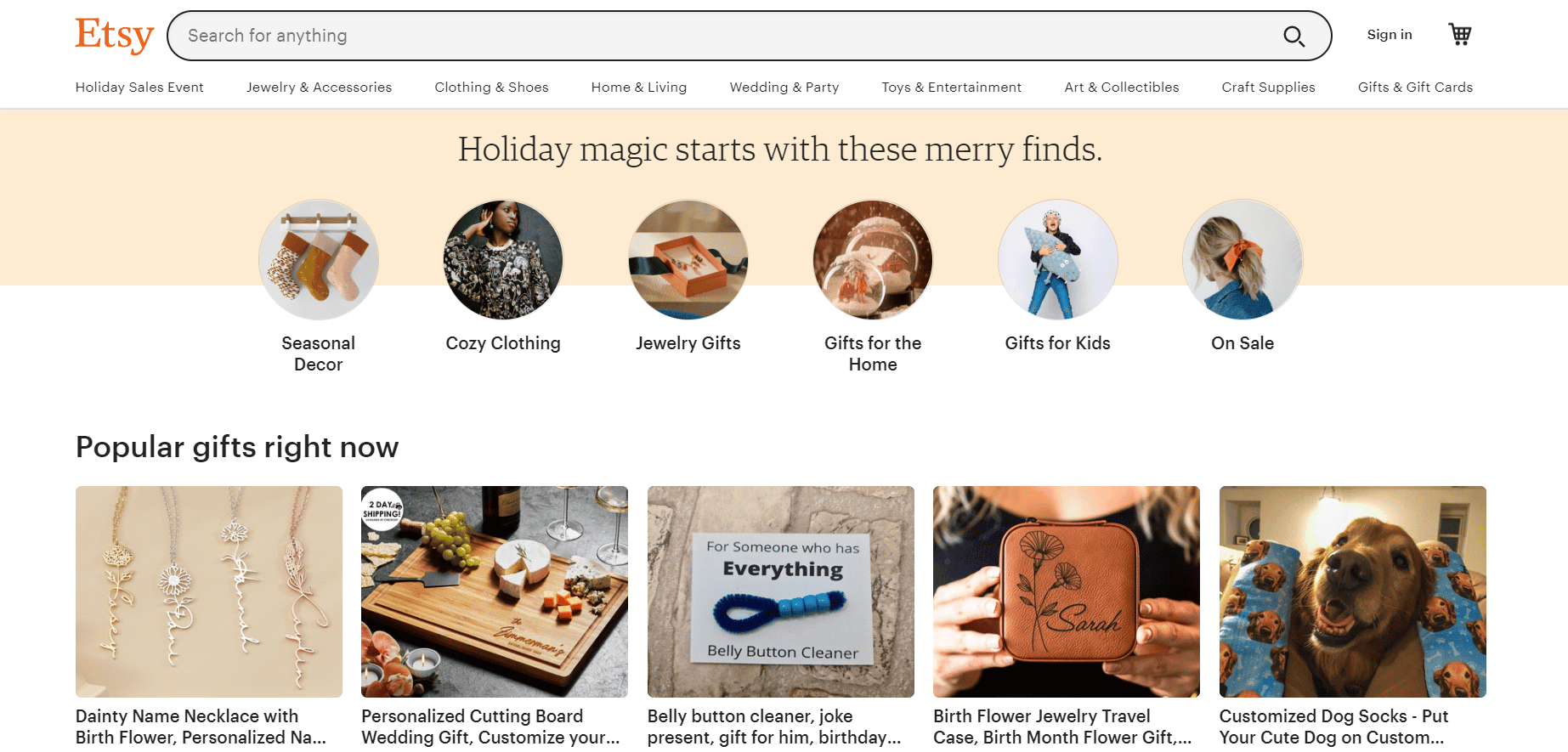 If you're looking for a creative way to make money, Etsy printables is a great option! You can create and sell printables as both digital and physical products. Plus, there's a huge market for these on Etsy, so you're sure to find customers!
Here are some reasons why selling printables on Etsy is a great idea:
Printables are easy to create – Creating printables is a relatively simple process that doesn't require special skills or knowledge. All you need is a computer and a printer.
Printables can be sold as digital or physical products – You can sell your printables as digital files (that can be downloaded and printed by the customer) or as material products (that will be shipped to the customer).
There's a massive market for printables on Etsy – Etsy is a popular marketplace for printables, so you're sure to find customers. Plus, because there's such a large selection of printables available on Etsy, you can offer your customers a unique, one-of-a-kind product.
Printables are a great way to make money – Selling printables are a great way to earn some extra income. You can set your prices and make as much money as you want.
You can use printables to promote your products or services – If you have other products or services, you can use printables to encourage them. For example, you can include a coupon code for your other products/services on your printables, or you can use them as marketing materials to hand out at events or fairs.
Printables make great gifts – Printables make great gift items for family and friends. They're affordable and can be personalized to fit the recipient's interests.
You can get started selling printables today. There's no limit to the number of times you can sell your design once it has been created. So, make your designs, list them on Etsy, and start earning money!
Also Read: 24 Sign-Up Bonuses to Earn Free Money

Types of Etsy Printables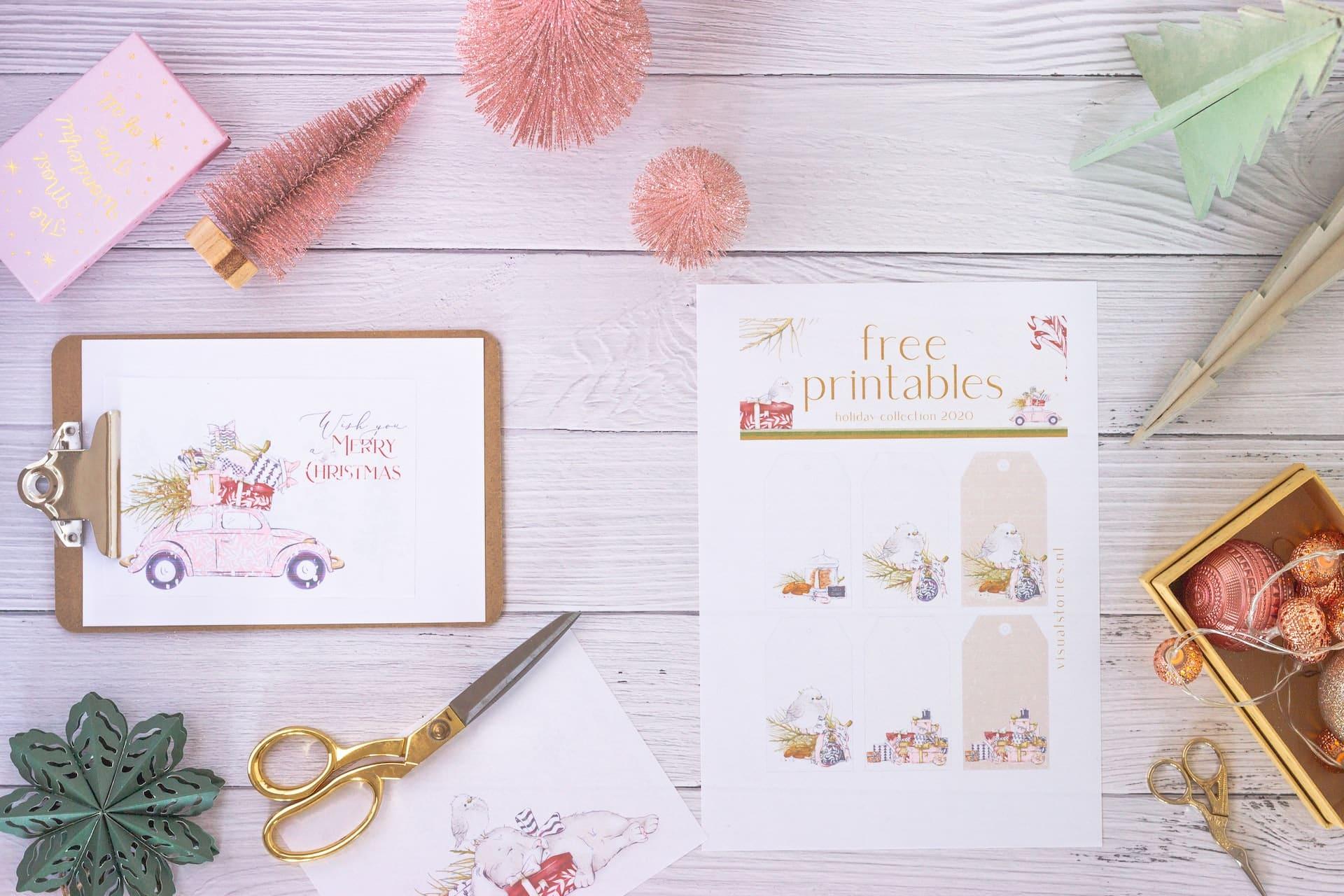 You'll find three main types of printables for sale on Etsy: Digital, Physical and Hybrid.
Digital printables are files that you can download and print at home. They're usually less expensive than physical or hybrid printables, but you'll need to have a good printer and some basic knowledge of graphic design to get the best results.
Physical printables are pre-printed on high-quality paper and shipped to you ready to use. They're more expensive than digital printables, but they're also much easier to use since all the hard work has already been done for you.
Hybrid printables are a combination of digital and physical printables. They usually include a digital file that you can download and print at home, as well as a physical version that's been pre-printed and shipped to you. Hybrid printables are the most expensive type of printable, but they're also the most versatile since you can use them in various ways.
Best Selling Printables on Etsy
There are many different types of printables that you can sell on Etsy, but some tend to be more popular than others. Here are some of the most popular printables that sell well on Etsy:
Wedding printables – There are so many ways to make your wedding extra special, and one way is by printing out all those cute DIY ideas you find on Etsy. You can also get templates for anything from custom cards, tags, or even decorating bags.
Wall art and home decor prints – This is another excellent option for printables to sell on Etsy. Artwork that's been sold digitally or physically through printshops can be custom-made with just the right amount of detail- which means more art potential in your shop!
Planners – The benefits of a planner are many, but it's particularly beneficial if you're someone who likes to plan and be organized. If you like making plans and staying organized, create one today and see how it attracts the audience.
Educational worksheets and activities for kids – The popularity of coloring scrapbooks has increased dramatically over the past few years. For just a few dollars, you can sell coloring pages and encourage kids and even adults to explore some fun with creativity!
Best Shops Selling Etsy Printables
There are many great shops on Etsy that sell printables. Here are some of the best:
Pretty Printable Designs – This shop offers a wide variety of printables, from planner inserts to art prints. The designs are modern and stylish, and there is something for everyone.
My Confetti Printables – This Etsy store has been one of the most popular stores for years. With over 94 thousand sales, it's easy to see why these printable baby shower invitations will make your life much easier!
DIY Paper Boutique – What if you could design your invitation? With the DIY Paper Boutique's printable templates for all occasions and events under one roof, you will find everything from birthdays to weddings and graduations in this shop. With its extensive collection of printables, this shop has everything you need for your next party or event.
How to Host – This new Etsy shop launched in 2020 is one of the most recently added shops on the list for Etsy printables, and it has already sold more than three thousand products with excellent reviews.
Bestselling Digital Downloads on Etsy
What would you buy if it was easy and convenient? Well, there are plenty of digital downloads available on Etsy. Find the perfect gift for your loved ones from the list of Digital downloads found on Etsy:
Banners
Sewing & knitting patterns
Educational materials
Resume templates
Invitation templates
Printable wall art
Coloring sheets
Social media filters
Digital invites
Digital planners
Printable signs
Printable stickers
Planners
Making money has never been easier! You can now sell your printable products on Etsy, and the best part? It's completely free. All you need to do is sign up for an account with this website and create custom designs that people will buy immediately!
How to Market your Printable?
There are endless ways to market your printable, so get creative and develop some unique ideas that will work for your business. Now that you've created your printable, it's time to start marketing it! Here are a few tips to get you started:
Create a landing page for your printable – If you want your content to be seen by a larger audience, then it's important to know exactly what action needs to be taken once on this page. Don't forget to include a clear and concise call-to-action.
Use social media to promote your printable – Share a link to your landing page on all your social media channels, and be sure to use relevant hashtags so people can find your content easily.
Leverage email marketing – If you have an email list, send out a blast promoting your new printable. Try including a link to the landing page in your email so people can easily find it.
Paid advertising – If you want to reach a larger audience, consider running some paid ads on social media or Google. Clicking on your ad will tell you if the person is interested in what's being offered, and you will be paid whenever someone clicks.
With these tips, you should have no problem starting a business with your new printable and driving traffic to your landing page. Remember to focus on creating quality content your audience will love, and the rest will fall into place.
Pricing your Etsy Printables?
When selling printables on Etsy, it's crucial to price them correctly. You won't make much profit if you are charging less than your competitors. On the contrary, buyers will be turned off if you charge too much. Following some of these tips will help you price your Etsy printables correctly so that you can make a profit without turning off potential buyers.
Know your costs – Make sure you know how much it costs to produce each printable, including the cost of materials and shipping. This will help you determine your minimum selling price.
Consider your time – Don't forget to factor in the value of your time when pricing your printables. For example, if it takes you several hours to create a printable, be sure to price it accordingly.
Research the competition – Look at what other Etsy sellers are charging for similar products. This will give you an idea of what buyers are willing to pay.
Offer discounts – Discounts can be a great way to attract buyers and boost sales. For example, try offering a discount for bulk orders or buyers who purchase multiple printables.
Use coupon codes – Coupon codes are another great way to promote your printables and drive sales. You can offer a discount to buyers who use a specific code when they checkout.
Also Read: How to Make Money with Website Flipping
Is Selling Printables on Etsy worth it?
One can earn an average of $1300 to 1500 dollars per month by selling printables on Etsy. But before starting to sell, you must understand the market, what kind of printables are primarily in demand, and what people want to buy. Once you know this area, you can create fabulous printables, start selling them on Etsy and earn a passive income out of this.
An added advantage of Etsy is that the site helps you advertise your products with a few simple clicks, too, at a meager cost. So, you can easily share your designs on various social media sites and gain more customers.
We hope you enjoyed our guide on Selling Printables on Etsy. With Etsy printables, you can start selling products on the site immediately with minimal effort. It is an excellent source of passive income and can help you earn a good amount of cash. Following these simple steps in the guide, you can open your own Etsy shop and start earning money from your creative designs.