HIV infection today affects about 3-5 million Indians, with no State free from the virus. HIN/AIDS continues to show itself to be one of India's most complex epidemics- a challenge that goes beyond public health, raising fundamental issues of human rights and threatening development achievements in many areas. The need to prevent the progression of the epidemic and provide care and support for those infected or affected is calling for an unprecedented response from all sections of society.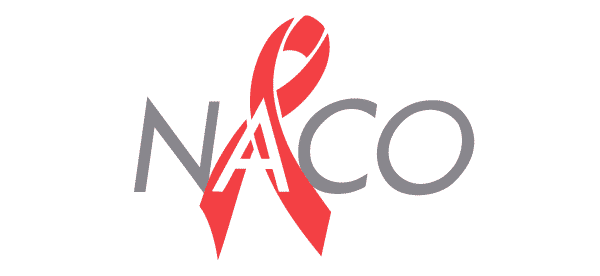 FUNDING, GRANTS FOR NGO'S UNDER NACO
The National AIDS Control Organization, Ministry of Health & Family Welfare has launched the National AIDS Control Programme – II, from December 1999 with a total budget of Rs. 1425 crores.
The new national programme in implementation sees the country on the threshold of a new approach – marked by focusing on encouraging and enabling the States themselves to take on the responsibility of responding to the epidemic. It is also leading to growing partnerships between government, NGOs and civil society.
National AIDS Control Programme- II has two key objectives namely:
1. To reduce the spread of HIV infection in India; and
2. Strengthen India's capacity to respond to HIV/AIDS on a long term basis.
Reflecting the extreme urgency with which HIV prevention and control need to be pursued in India, the AIDS – II project of the National AIDS Control Programme will be across all States and Union Territories and a Centrally Sponsored Scheme with 100% financial assistance from Government of India direct to State AIDS Control Societies and selected Municipal Corporations/ AIDS Control Societies.
Schemes of NACO
NGOs are critical partners in the National AIDS control Programme-II which seeks to develop a multi-sectoral response to the prevention and control of HIV/AIDS in the country.
The National AIDS Control Programme has undertaken various schemes to address specific areas for the prevention and control of HIN/AIDS in the country in which NGOs are being involved. NGO guidelines have been formulated to provide for an open and transparent system of selection of NGOs. NGOs must be a credible track record and should not be blacklisted by any Government agency to be eligible for funding under the National AIDS Control Programme-Phase II.
The funding of NGOs (except for setting up of Community Care Centres) has been completely decentralized to the State AIDS Control Societies.
These schemes are:
• Targeted Interventions
• School of AIDS Education
• Community Care & Support
• National AIDS Helpline and Tele-counselling