Various Central and Centrally sponsored sector schemes have been initiated to provide assistance to the voluntary organizations for afforestation and wasteland development. These are outlined below:-
I. INTEGRATED WASTELAND DEVELOPMENT PROJECT SCHEME
Objective
The basic objective of this scheme is to take up integrated wastelands development based on village/micro-watershed plans and to help in the generation of employment in rural areas besides enhancing people's participation in the wastelands development programs.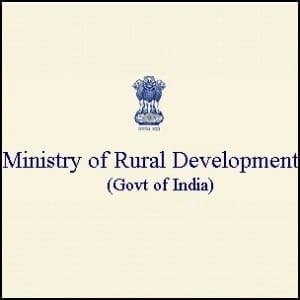 Activities Covered
The major activities taken up under the scheme are:-
Soil and moisture conservation measures like terracing, bunding, trenching, vegetative barriers, etc.
Planting and sowing of multi-purpose trees, shrubs, grasses, legumes, and pasture land development.
Encouraging natural regeneration.
Promotion agro-forestry and horticulture.
Wood substitution and fuel-wood conservation measures.
II. SCHEME OF TECHNOLOGY DEVELOPMENT EXTENSION AND TRAINING (TDET) FOR WASTELANDS DEVELOPMENT IN NON-FOREST AREAS
Objectives
To operationalize appropriate, cost-effective, and proven technologies for the development of various categories of wastelands especially problem lands affected by soil erosion, land degradation, salinity, alkalinity, waterlogging, etc.
To implement the location-specific pilot project as demonstration models for the development of wasteland on a sustainable basis
To take up pilot projects for the development of wastelands through land-based activities including pisciculture, duckery, bee-keeping, etc.
To disseminate research findings of new and appropriate technologies and the application of such technologies for promoting wastelands development.
Procedure for Applying
The application will be made in duplicate in the prescribed format (Annexure-I). The proposal will be submitted to Division of wastelands Development, Ministry of Rural Development, NBO Building, G-wing,
Nirman Bhawan, New Delhi 110011.
Note: There will be initial scrutiny of the project to see that it conforms to these guidelines. Based on the scrutiny further details/clarifications may be obtained, if necessary, either through correspondence or discussion. Once the project is complete in all respects it would be submitted to the Sanctioning Committee concerned for consideration and approval. The institution promoting the project would prepare a project giving brief information under the following broad heads:
– Details about the Institution/Technical Personnel etc.
– Objectives of the Scheme
– Relation of the proposal to the objective of NWDB
– Previous work done on this subject by other agencies.
– Application/Replicability of the project results
– Physical and financial details of the project, year-wise details about land availability.
– Monitoring and Evaluation of the project
– Results expected in physical terms.
III. SCHEME OF INVESTMENT PROMOTIONAL SCHEME FOR DEVELOPMENT OF NON-FOREST WASTELANDS
Objectives
The principal objectives of the scheme are:
To facilitate/attract/channelize/mobilize resources to form financial institutions, banks corporate bodies including user industries and other entrepreneurs for development of wastelands in non-forest areas belonging to Central and State Governments, panchayats, village communities, private farmers, etc.
To promote a group of farmers belonging to different categories, namely, large, small, marginal, and SCs/STs for bringing wastelands under productive use.
To facilitate production and flow of additional biomass including farm-forestry products used as raw material inputs for different types of industries and horticulture/commercial plantations.
To facilitate employment generation through land development and other allied land-based and related activities including plantations.
All correspondence to be made to
The Division of Wastelands Development,
Ministry of Rural Development,
NBO Building, G.Wing, Nirman Bhawan,
New Delhi-110 011.
IV. GRANT-IN-AID SCHEME TO NGOs/VA FOR UNDERTAKING WORKS RELATING TO AFFORESTATION AND WASTELANDS DEVELOPMENT
Objective
The objective of the scheme is to create awareness, application of appropriate technologies for the development of wastelands, and training for increasing capability and capacity building.
Activities
Grant is given to activities directly or indirectly connected with wastelands development and aforestation. The project meant for creating awareness, appropriate technology application, training, extension, and publicity is also considered under this scheme. Priority is given to:
(I) Establishment of decentralized people's nurseries and school nurseries;
(II) Block plantations especially on community land and lands of SC/ST and people living below the poverty line;
(III) Pasture development through people's involvement and
(IV) Implementation of Tree Patta Scheme.
Contact address
Division of Wastelands Development
Ministry of Rural Development, NBO Building,
G-Wing, Nirman Bhawan, New Delhi- 110011