CRISIL has removed its rating on the long-term bank loan facilities of Sahayata Microfinance Pvt Ltd (Sahayata) from 'Rating Watch with Negative Implications' and has downgraded its ratings to 'CRISIL D' from 'CRISIL B'.
The downgrade reflects instances of delay by Sahayata in servicing its debt; the delays have been caused by its insolvent financial position and weak liquidity. Based on discussions with Sahayata's current management, CRISIL understands that the company is in the process of discussing various options with its lenders, given its inability to make debt repayments in the near term.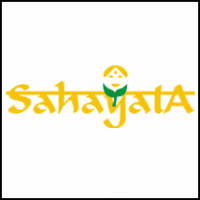 After the suspension of Sahayata's senior management in September 2011, on grounds of financial misrepresentation and fraud, the company's board decided to conduct an independent audit of its operations. The findings of this audit highlight issues pertaining to misrepresentation of actual delinquency, the creation of fictitious customers, manipulation of expenses and misappropriation of funds by the earlier senior management team.
Consequently, the company's financial statements were adversely impacted. Sahayata has reported a net loss of Rs.303 million as per the restated financial statements of 2010-11 (refers to financial year, April 1 to March 31), against the previously reported net loss Rs.49 million for the same period.
Sahayata's board has appointed a temporary management team, comprising special advisors from its investors, to enable the company transit through this phase. With a lack of additional funding, Sahayata's loan portfolio reduced to Rs.625 million as of December 31, 2011, from Rs.1350 million as of March 31, 2011. Its weak asset quality has also adversely impacted its financial position.
About Sahayata Microfinance
Sahayata commenced operations as a society in September 2006 in Udaipur (Rajasthan); the promoters came together with their own investments to test the viability of the business in Rajasthan. In August 2007, the promoters acquired a non-banking finance company, Shree Hari Fintrade Pvt Ltd. In August 2009, the company's name was changed to the current one.
On September 15, 2011, the performance of Sahayata's management was reviewed and the board suspended the company's management, ordering a full review of the company's financials and operations. An external auditor was appointed to conduct a detailed audit of the company and the management.
Sahayata reported a net loss of Rs.303 million on a total income of Rs.472 million for 2010-11, compared to a profit after tax of Rs.52 million on a total income of Rs.237 million for 2009-10. For the nine months ended December 31, 2011, Sahayata reported a net loss of Rs.109 million on a total income of Rs.156 million.