It has only been 5 months into 2023 and Reliance is already making headlines in various fields. After launching Jio and providing data at historically low prices, now Reliance has created history by breaking global record for most concurrent views to a live streamed event. Moreover, Reliance has also increased its reach in eCommerce and retail industries of India, achieving milestones in the fashion and snacking sectors. No wonder Bernstein has reported about its bright future in Indian eCommerce industry. Let's look at each event in details now and learn about all updates on Reliance.
JioCinema Sets Record for Free Cricket Streaming
On Monday, JioCinema, an Indian streaming platform, achieved a remarkable feat. The parent company Reliance, led by India's richest man Mukesh Ambani, has created history by breaking global record for most concurrent views to a live streamed event.
The platform, backed by investors such as James Murdoch's Bodhi Tree-backed Viacom18, garnered over 32 million simultaneous viewers for the finale of the 16th edition of the Indian Premier League (IPL) cricket tournament, which featured a match between the Chennai Super Kings and the Gujarat Titans.
3.2 Crore viewers – this is unbelievable and we have a feeling it's only going higher 🔥🔥🔥#CSKvGT pic.twitter.com/4l1gnJLZP8

— JioCinema (@JioCinema) May 29, 2023
This achievement surpassed the long-standing record set by Disney's Hotstar, which drew 25.3 million simultaneous viewers for a cricket match in July 2019.
While Hotstar's record remained unchallenged for several years, the platform struggled to surpass this benchmark in subsequent years after transitioning the IPL streaming service to a paid format. This highlighted the challenges faced by streaming platforms in balancing reach and revenue.
Reliance has a history of using affordability as a strategy to dominate markets. This was evident in the previous decade when Reliance disrupted the Indian wireless sector with the launch of Jio, offering free voice calls and discounted data rates. Jio now boasts over 430 million subscribers and dominates the telecommunications industry in South Asia.
Also Read: Reliance Net Worth, Share Price, Valuation
Viacom18, a major Indian entertainment company with Reliance as its largest investor, adopted a similar strategy to Hotstar by securing the digital rights for the IPL in a $3 billion bidding war against Disney. This strategic shift last year positioned Viacom18 to offer free streaming of the tournament on its JioCinema app to audiences across South Asia. Analysts believe that this move has the potential to reshape the region's digital streaming landscape.
Moreover, Viacom18 has recently secured agreements with prominent global entertainment giants, namely Warner Bros. and NBCUniversal, with the aim of enhancing the appeal of its premium content and attracting prospective subscribers.
JioCinema, which already provides free access to basic content for Jio telecom network subscribers, recently introduced a premium tier. Users now have the option to subscribe to an annual premium plan for Rs. 999, unlocking a broader range of content. This expansion of JioCinema's offerings, combined with its record-breaking viewership, demonstrates the ambition of Mukesh Ambani to expand his digital empire and establish a dominant position in India's streaming sector.
Reliance Aims to Revolutionize Indian Fashion E-Commerce
Analysts emphasize that affordability is crucial in capturing market share in India's fashion sector, given the price sensitivity of Indian consumers. Learning from its past, Reliance Industries is employing a successful strategy to make its mark in the fashion market: offering low-cost products.
Reliance's retail fashion arm, Ajio, has quietly launched Ajio Street, a platform that offers a wide range of clothing and accessories starting at the affordable price of Rs. 199 – the lowest price for its products, along with free delivery and easy returns.
Reliance plans to target consumers in smaller Indian cities and towns with Ajio Street, and the platform will operate on a zero-commission model to attract sellers quickly. This puts Ajio Street in direct competition with Meesho, a low-cost fashion and accessories seller.
With its focus on affordability, Reliance aims to replicate its success in the fashion e-commerce market, where it currently holds a 15% share, while Flipkart's Myntra dominates with over 60% and Amazon holds about 20%.
Reliance-Shein Partnership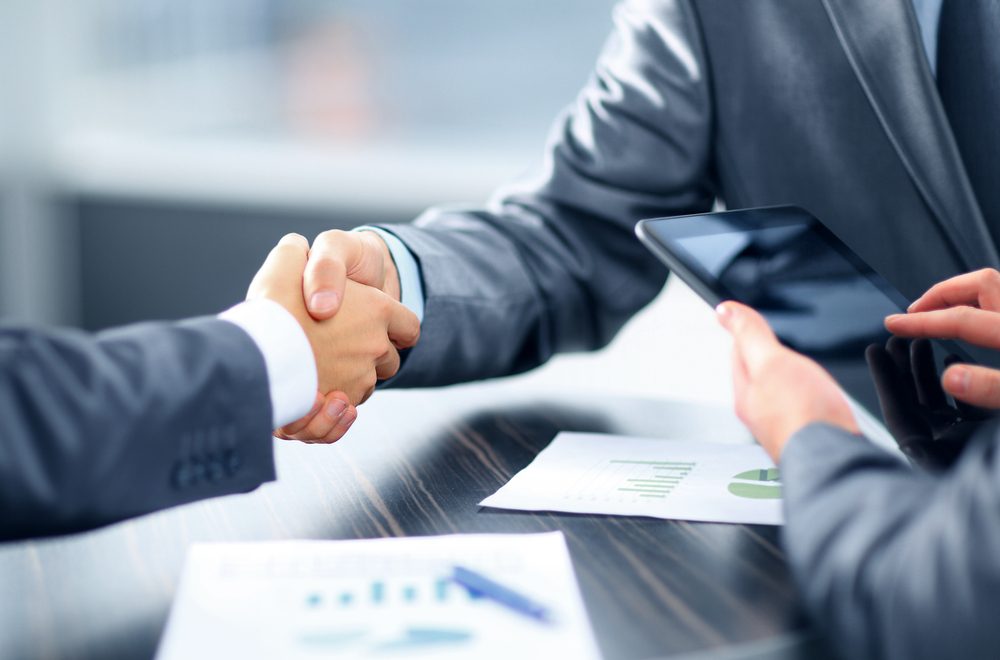 The above move coincides with the news that Shein, a major player in the global budget fashion market from China, has partnered with Reliance to reenter the lucrative Indian market. This move could serve as an example for startups dealing with the China backlash amid increasing geopolitical tensions.
The key aspect of the Shein-Reliance alliance is localization. As per reports, Shein plans to source fabrics from small Indian businesses through this partnership.
Additionally, the company intends to establish a production hub in India to cater to exports in the Middle East.
Sources have revealed that the Indian government has granted approval for this partnership, considering Shein as a non-Chinese entity. This approval is a significant milestone for Shein, as it indicates that India believes the company's return can have positive effects on the local market.
Also Read: India Retail Market Statistics
Bernstein Identifies Reliance as the Future Dominant Force in India's eCommerce Industry
Reliance Retail, a subsidiary of Reliance Industries, already holds a dominant position in the Indian market, operating the country's largest retail chain with over 18,000 stores.
According to a recent report by Bernstein, the Indian conglomerate Reliance is predicted to surpass Amazon and Flipkart in the race for Indian e-commerce market worth $150 billion, representing less than 10% of India's overall retail market. This contradicts prevailing industry views that favour the global powerhouses currently dominating the market.
Bernstein believes that Reliance's significant physical presence, bolstered by recent acquisitions of e-commerce-focused retail companies and a partnership with Meta to develop a small business communication platform through WhatsApp Business, creates a formidable competitive edge for the conglomerate.
Bernstein values Reliance Retail's e-commerce business at $36.4 billion, surpassing Flipkart's adjusted valuation of $33 billion after the spin-off of PhonePe. The firm values Reliance Retail at $110.9 billion.
Bernstein argues that Reliance has four key advantages that will propel it to the top:
A strong retail network
An extensive mobile network
A holistic digital ecosystem
A home field advantage in the challenging regulatory landscape of India.
Bernstein also highlights that India's relatively undeveloped seller ecosystem hampers the execution of a pure marketplace model, which accounts for over 80% of e-commerce gross merchandise value in China. In comparison, the third-party model, where merchants are responsible for fulfillment through express delivery companies, proves more successful in China in terms of SKU depth and simplicity.
Problems Faced by its Competitors
Both Amazon and Flipkart face challenges due to India's complex regulatory environment, whereas Reliance's inventory-led model allows it to navigate these challenges more effectively.
Flipkart heavily relies on the wireless and mobile category, which constitutes half of India's e-commerce sales. However, concerns arise as smartphone shipments slow down, prompting both Flipkart and Amazon to expand into higher-margin categories.
Amazon is now focusing on cloud services, pledging a $12.7 billion investment in Amazon Web Services in India, as its e-commerce division has experienced significant losses. Additionally, Amazon is struggling in high-profit sectors like fashion, where Flipkart dominates with a 60% market share, while Reliance's AJio is gaining ground with over 15% of the fashion market.
Reliance to Introduce Alan's Bugles Corn Chips in India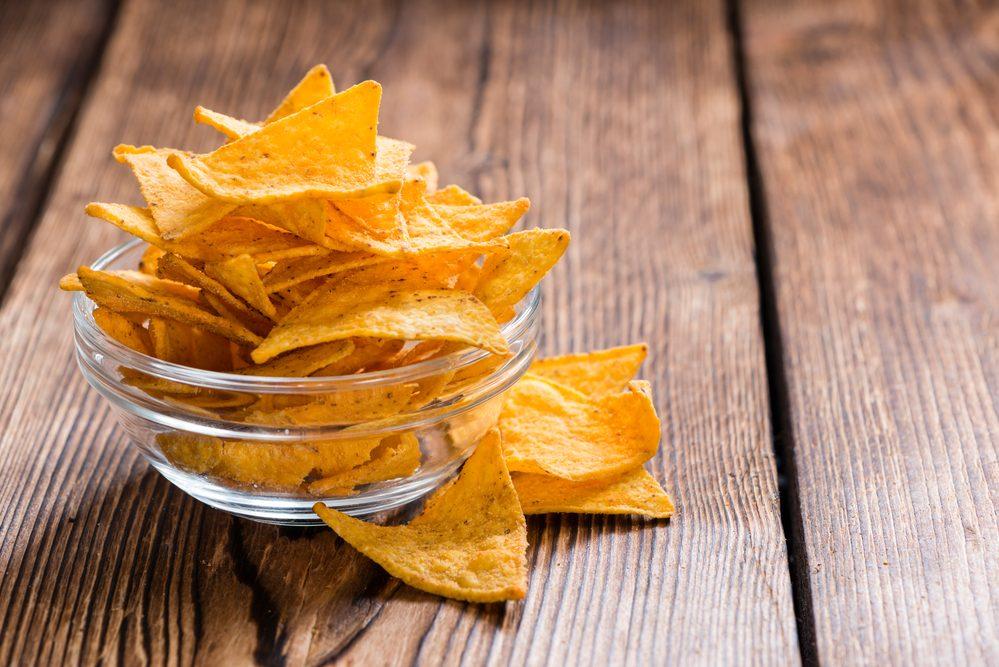 Reliance Retail Ventures Limited (RRVL), the FMCG arm of Reliance Industries, is set to introduce the popular corn chip snack called Alan's Bugles in India. The company's subsidiary, Reliance Consumer Products (RCPL), made the announcement, marking Reliance's entry into the western snacks category. RCPL aims to offer premium snacks to the aspirational Indian consumer.
Alan's Bugles is a well-known snack in global markets such as the UK and the Middle East and is owned by General Mills, a Minneapolis-based food company that owns various popular brands including Pillsbury, Betty Crocker, and Haagen-Dazs. Bugles are cone-shaped corn chips known for their light and airy crunch. Originally introduced in 1964, they have gained popularity worldwide.
Alan's Bugles chips will be available at an affordable price, starting at Rs 10, and will come in different flavours. The launch of the chips will commence in Kerala and gradually expand across India. This move aligns with RCPL's FMCG portfolio, which includes brands like Campa, Sosyo, Raskik, Glimmer and Dozo.
Sheshadri Savalgi, Finance Director at General Mills India, expressed excitement about bringing Bugles, one of the company's globally loved brands, to India. He also confirmed this in a LinkedIn post.
Reliance Retail Ventures' entry into the western snacks segment with Alan's Bugles signifies the company's commitment to expanding its product offerings and catering to the evolving tastes and preferences of Indian consumers.
Also Read: Best IT Stocks in India to Buy Now
Reliance Acquires Majority Stake in Lotus Chocolate Company Limited
Reliance Retail Ventures Ltd. announced on Thursday that its subsidiary has successfully acquired a controlling 51% stake in Lotus Chocolate, a renowned manufacturer of chocolates, cocoa products, and cocoa derivatives. Subsequently, RCPL made a public announcement to acquire an additional 26% of the equity share capital of Lotus, as per the requirements of the SEBI Takeover Regulations.
Reliance Consumer Products Ltd. has assumed sole control of Lotus Chocolate starting from May 24, 2023, according to a statement released by the company.
In December of the previous year, Reliance Retail had disclosed its intention to acquire a controlling stake in Lotus Chocolate.
Under the terms of the share purchase agreement, RCPL had proposed to acquire 77% of the paid-up share capital of Lotus Chocolate through a secondary purchase from the promoters, Prakash Peraje Pai and Ananth Peraje Pai, followed by an open offer.
RCPL has successfully completed the acquisition of a 51% controlling stake in LOTUS for a total consideration of Rs 74 crore from the promoter, Pai family.
In addition, RCPL has also finalized the acquisition of equity shares through the open offer conducted in accordance with the SEBI Takeover Regulations.
The open offer was triggered following RCPL's announcement last week to acquire 51% of the paid-up equity share capital of Lotus from the existing promoter and promoter group at a price per share of Rs 113, totaling Rs 74 crore.
Source: Reliance Retail Media Release