India: Reliance exits cash & carry biz
Reliance Retail has dumped its cash & carry business, or wholesale trading plans, with the entire operational management headed for an exit. The move to defer cash & carry operations, at least for the time being, is part of the firm's strategy to conserve cash in a deteriorating market, company sources said.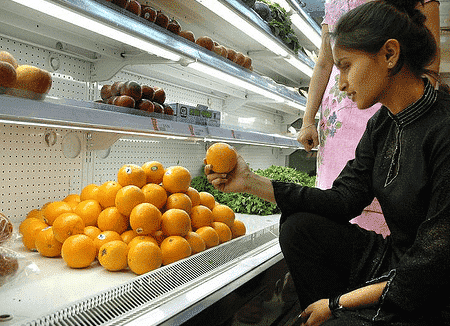 India's cash & carry market has attracted global retail behemoths such as Wal-Mart, Tesco and Metro. The global giants see it as an opportunity to enter India where FDI is barred in direct-to-consumer retail.
Multiple sources said the 36-member cash & carry team headed by Harsh Bahadur was on the way out after the firm decided not to proceed with the business plan. Mr Bahadur had joined Reliance in 2007 after spearheading German giant Metro's cash & carry foray into India for five years. An email to Reliance remained unanswered at the time of going to press.
After talking to potential international partners, Reliance Retail decided to foray into cash & carry trading on its own with 15 locations, mostly tier-II centers like Jalandhar, Ludhiana, Rajkot and Salem, identified as initial destinations for the venture.
It is believed that Reliance Retail has decided against burning cash on new business initiatives, especially on those projects where the firm is on its own. As mentioned already, Reliance wanted to go solo into cash & carry given the fact that foreign partnerships would have restricted its consumer base.
The cash & carry operations of foreign players like Metro face heavy scrutiny with regard to their client base, given FDI restrictions on retail. Although a small part of the $350 billion retail industry, cash & carry was seen as a segment with large potential due to the lack of organized players and the big market opportunity in supplying to neighborhood Kirana or mom & pop stores.
It is, however, a cash-intensive play driven by investments into building cost-efficient supply chain and sourcing capabilities. RRL was expected to bank on its supply chain partner, Wincanton, for technical expertise in shaping up the cash & carry operations.
Meanwhile, cash & carry has also become a politically sensitive matter with India's traditionally powerful trading intermediaries resisting the entry of organized players into the wholesale business. They have opposed amendments to the APMC Act, which is required to allow foreign players to deal in cash & carry of agricultural produce.
Wal-Mart has forged JV with Bharti while Tesco is in alliance with Tatas to open cash & carry stores. Another global giant, Carrefour, is in discussions with potential local partners.
Source: http://www.freshplaza.com/