Presently, many countries, big and small, are going through economic slowdown and potential recession. Thus, it is crucial to analyse financial reports and trends to find out solutions to end this crisis. Today, the Regulator of Social Housing released its quarterly survey results on the financial health of registered providers. The report reveals that these providers are confronting considerable pressure and operating in a highly challenging and rapidly changing economic environment. Factors such as high inflation, labour and material shortages, rising borrowing costs, and increased spending on repairs and maintenance are impacting their operational expenses.
The quarterly survey is a regular assessment that provides information about the financial well-being of private registered providers (PRPs), specifically regarding their available funds. The report summarizes the quarterly survey data from January 1, 2023, to March 31, 2023. The most recent report is based on regulatory returns submitted by 202 PRPs and PRP groups that own or manage over 1,000 residential properties.
Service providers have reported that several factors are impacting costs, including the ongoing effects of inflation and a high demand for repairs. To meet the increased demand, there has been a rise in the use of external contractors.
There is a particular focus on meeting the decent homes standard and compliance works, resulting in an increase in damp and mould repairs during the quarter. Furthermore, additional investments are being made in areas such as building safety, decarbonisation, and energy efficiency.
Due to higher interest rates and increased investments in existing properties, providers' interest cover (excluding sales income) has declined to an average of 87% during the previous financial year. This represents the lowest figure recorded in the regulator's quarterly surveys and continues the trend of diminishing interest cover as providers allocate more funds to repairs.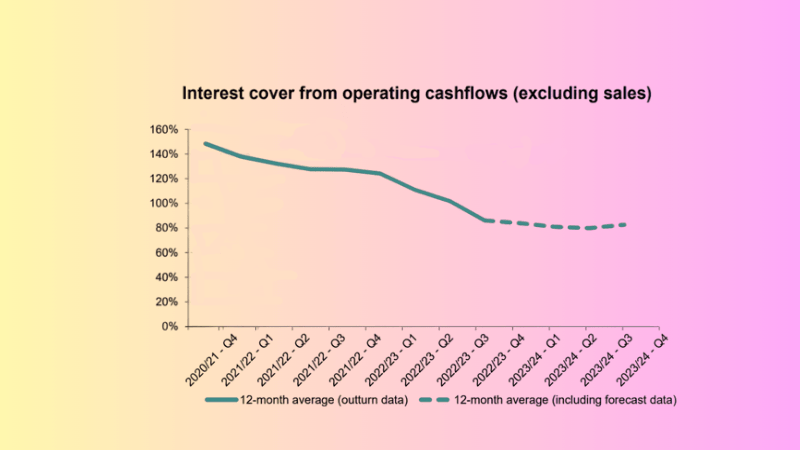 Over the past year, providers invested a total of £6.9 billion in repairs and maintenance, and they anticipate investing an additional £7.9 billion in the next 12 months. This heightened expenditure is attributed to repairs addressing issues like damp and mold, building safety improvements, investments in energy efficiency, and inflationary pressures.
In the 12 months leading up to March 2023, expenditure on repairs and maintenance that was capitalized amounted to £2.7 billion, marking the highest spending recorded since data collection began. This is the second consecutive year that expenditure has exceeded £2.0 billion.
Looking ahead to the 12 months ending in March 2024, the sector has forecasted capitalised repairs and maintenance expenditure of £3.5 billion, reflecting a 3% increase compared to the forecast made in December.
The regulator is closely monitoring this trend, and it has influenced many viability reassessments conducted to evaluate providers' financial stability. Therefore, the regulator expects boards to prudently manage risks, particularly concerning their capacity to comply with interest cover covenants.
Despite these significant financial pressures, the social housing sector maintains a strong liquidity position. It has attracted £9.9 billion in new finance, bringing the total agreed facilities to £123 billion.
Undrawn facilities are currently at historically high levels, and a majority of the debt is structured with fixed interest rates. During the quarter, loan repayments totalling £1.3 billion were made. It is projected that loan repayments over the next 12 months will amount to £2.3 billion.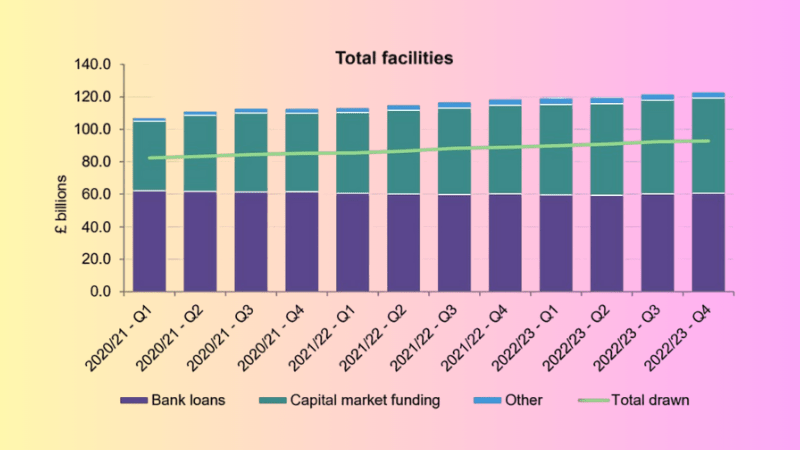 In addition to addressing repairs, providers have also continued constructing and acquiring new homes, with a total investment of £13 billion over the past year (compared to £12.7 billion the previous year). Furthermore, providers anticipate spending an additional £16.8 billion on new homes in the next 12 months, of which £11.4 billion is already contractually committed.
The Regulator of Social Housing aims to support a social housing sector that is sustainable, efficient, and governed effectively. Their focus is on economic regulation, ensuring strong governance, financial viability, and value for money, thereby maintaining the confidence of lenders and safeguarding taxpayer interests.
RSH also establishes standards for consumers and takes appropriate action if these standards are violated, particularly when there is a significant risk of harm to tenants or potential tenants.
Regulator of Social Housing released its quarterly survey results on the financial health of registered providers. Jonathan Walters, the Deputy Chief Executive of the Regulator of Social Housing, acknowledged the substantial economic challenges faced by providers, including high borrowing costs and inflation.
He emphasized the need for boards to adopt a strategic approach to managing these risks to ensure the continued delivery of tenant services, increased investment in repairs and maintenance, and the construction of new homes.
Source: RSH Quarterly Report