File the required documents with the Registrar of Societies.
The following papers should be filed with the Registrar of Societies for registration of a society under the principal Act or corresponding Acts enacted by various State Governments:
The office of the Registrar of Societies has been set up in various states. Please inquire at your local level to know the address of the Registrar of Societies. The Registrar of Societies enforces the provisions of the principal Act and the state Acts related to society.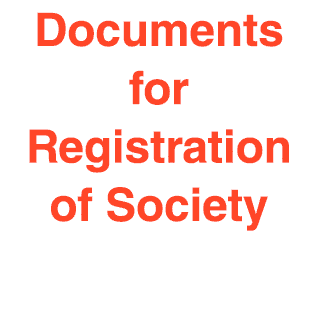 a) Covering letter requesting for registration stating in the body of letter various documents annexed to it. It should be signed by all the subscribers to the memorandum or by a person authorized by all of them to sign on their behalf.
b) Memorandum of Association in triplicate along with a certified copy (as per Section 3 of the principal Act). It should be neatly typed and pages serially numbered.
c) Rules and Regulations/Bye-laws in triplicate duly signed.
d) Where there is a reference to any particular existing places of worship like Temple, Masjid, Gurudwara, Church or Budhvihar, etc., sufficient documentary proof establishing legal competence and control of applicant society over such places should be filed.
e) Affidavit on non-judicial stamp paper of appropriate value sworn by the President or Secretary of the society stating the relationship between the subscribers. The affidavit should be attested by an Oath Commissioner, Notary Public (Rs. 3 Notarial Stamp affixed), or Magistrate 1st Class.
f) Documentary proof such as House Tax receipt, rent receipt in respect of premises shown as Registered Office of the society or no-objection certificate from the owner of the premises.