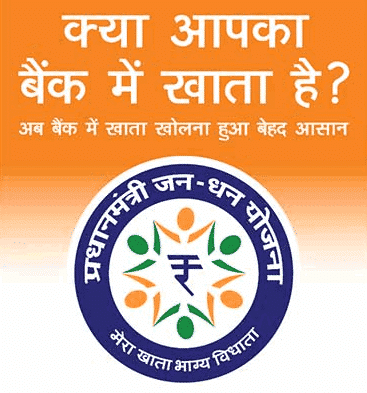 On 15th August 2014, India's prime minister announced the launch of India's most intensive financial inclusion mission titled "Pradhanmantri Jan-Dhan Yojana".
Jan Dhan Yojana roughly translates into English as "People's Wealth Scheme".  India's prime minister Narendra Modi announced the launch of this scheme at the historic Red Fort on the occasion of India's Independence Day. Watch the video of the announcement below:
10 Facts about Pradhanmantri Jan-Dhan Yojana
1. The name "Jan Dhan" was chosen through an online competition on the MyGov Platform and received more than 6000 suggestions from Indian citizens. After evaluation, the jury shortlisted "Jan Dhan" which was suggested by 7 individuals.
2. The slogan for the Pradhanmantri Jan Dhan mission is expected to be " Mera Khata – Bhagya Vidhaata" which when translated into English means " My Bank Account – The Creator of the Good Fortune":
3. The Logo of the Mission is depicted below :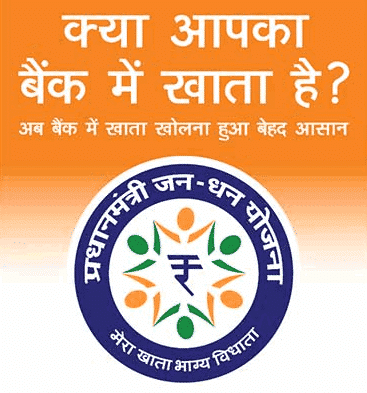 4. The primary aim of the Jan Dhan Yojana is to bring poor financially excluded people into the banking system by providing them bank accounts and debit cards.
5. The scheme will cover both urban and rural areas of India and all bank accounts opened will be linked to a debit card which would be issued under the Ru-Pay scheme. ( Rupay is India's own unique domestic card network owned by National Payments Corporation of India and has been created as an alternative to Visa and Mastercard.)
6. Every individual who opens a bank account becomes eligible to receive an accident insurance cover of up to Rs 1 Lakh for his entire family.
7. The Pradhan Mantri Jan Dhan Yojana has set an ambitious target of bringing in more than 7.5 crore un-banked families into India's banking system by opening more than 15 Crore bank accounts at the rate of two bank accounts per household.
8. Once the bank account has been active for 6 months and has been linked to account holders Aadhar identity, they would become eligible for an overdraft of up to Rs 2,500, which would further be enhanced by the bank to Rs 5000 over time.
9. The Jan Dhan Yojana also seeks to provide incentives to business and banking correspondents who serve as the link for the last mile between savings account holders and the bank by fixing a minimum monthly remuneration of Rs 5000.
10. The long term vision of the Jan Dhan Yojana is to lay the foundation of a cashless economy and is complementary to the Digital India Scheme.
The Jan Dhan Yojana is expected to be launched formally on the 28th August 2014, when the finer details and more interesting facts are expected to make public at a function to be presided by the Prime Minister and his Cabinet Ministers in New Delhi.