Many of us occasionally experience financial difficulties and to get through them, individuals turn to high-interest borrowers, colleagues, and household members and even break fixed deposits and other savings. To overcome this difficulty, many platforms offer to buy now and pay later (BNPL) service. Products from BNPL are practical since they provide fast credit availability. One such platform is Postpe. In this article, we do a thorough Postpe app review, show you Postpe app download process, charges, inform you about Postpe app owner and other details about Postpe app.
Postpe App Review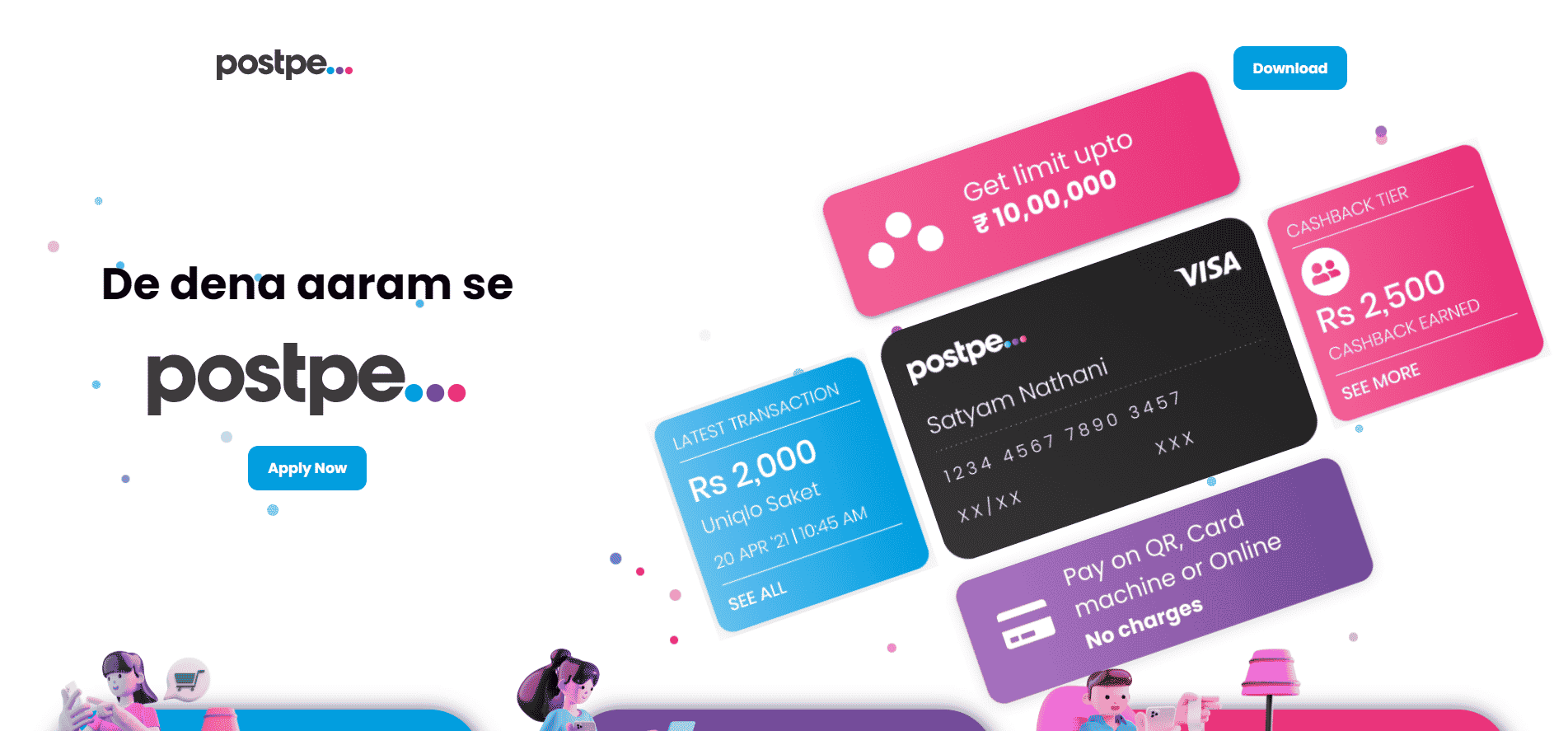 BNPL services are used by many people these days as it has several advantages. In BNPL apps, the borrower has the option to keep close tabs on every purchase and pick a clever payback period.
It is one of many reasons why people use apps like Postpe. In this Postpe app review we will elaborate on all its features and also give you information about Postpe app owner.
What is a Postpe app?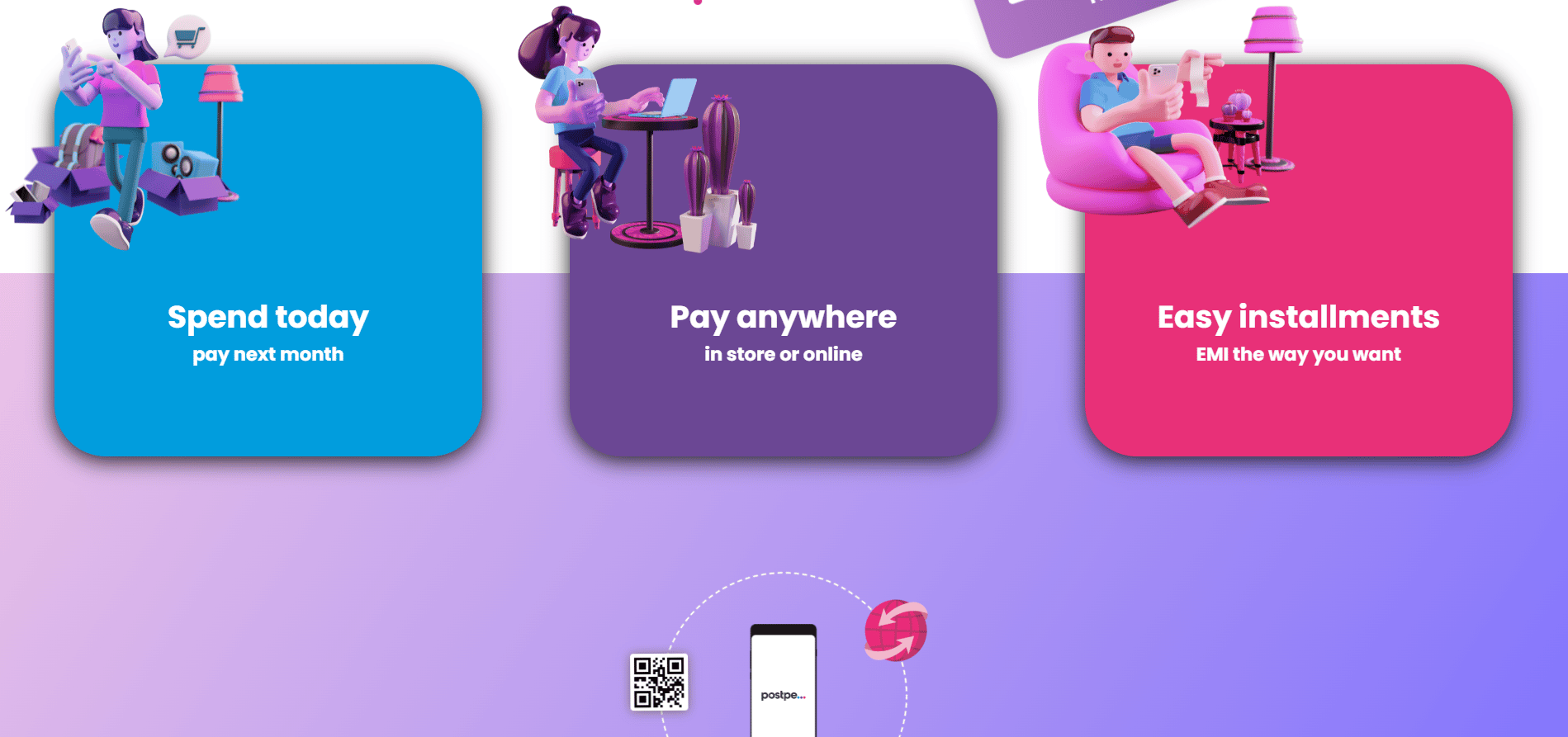 One of the most well-known banking applications, Postpe, gives users a credit limit so they may purchase now and pay later. It is a novel method of payment and makes spending simple. You may spend today and pay next month thanks to loan partners.
To make purchases of products and services, Postpe offers a line of credit that may be utilized whenever and anywhere, either by scanning a QR code or using the Postpe card. You can pay your amount due by following these methods:
Payment using an actual card
Card payments online
Payment through QR code
Money transfer to a mobile number
Features of the Postpe App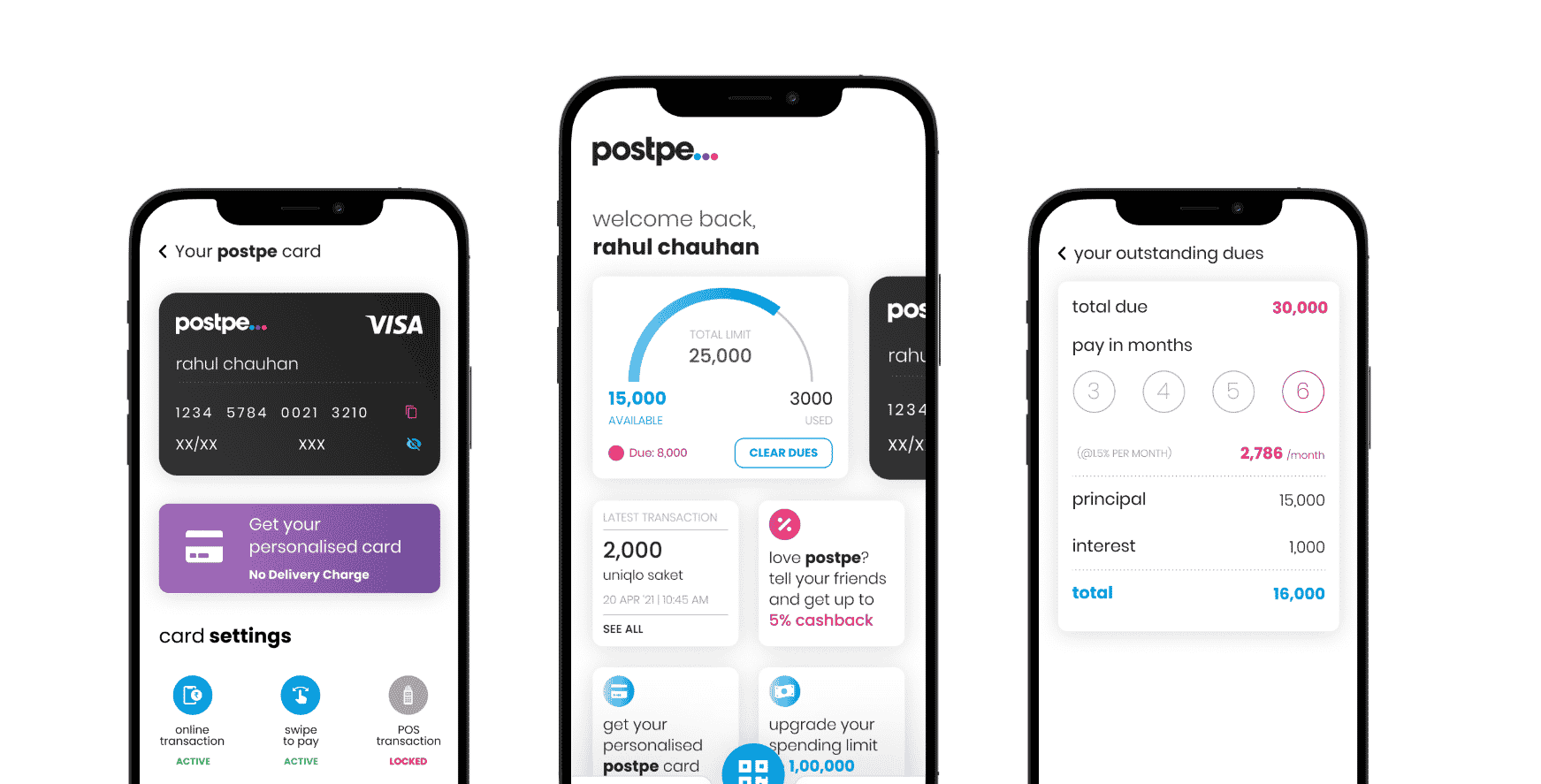 The next thing that we will cover in this Postpe app review is some of its features. Some of the major features which make this app great are listed here:
Flexible Credit Amount: Depending on your needs, you can choose a bigger amount up to Rs. 10 lakhs or a lower amount of just Rs. 500 for a buy now and pay later. Individual credits can be used to purchase everyday commodities or even luxury items such as clothing, cosmetics sets, electronics, cell phones, fashion accessories, and much more.
Shop at the Best Stores: You may use the Buy Now, Pay Later option offered by automated moneylenders to make purchases at renowned offline and online stores like Amazon, Flipkart, BigBazaar and so forth.
Pay with Simple EMIs: After using Postpe to make a purchase, you may pay off the balance using simple EMIs.
Personal Dashboard: Postpe provides a personalized dashboard for managing and seeing your spending.
Personalized Card: You will also receive a customized card to use to make purchases. A virtual credit card will also be sent to you.
Hassle free Paperwork: Buy Now Pay Later has few documentation requirements, which makes it easy to get these credits here and there in only a few seconds.
Eligibility for Postpe
Postpe is actually best for students. Various moneylenders may introduce purchase now pay later loans with varying eligibility requirements. However, some of the common qualifying requirements are listed below:
The applicant should be around 21 years old.
A candidate's maximum age is 65 years old.
Only those who receive a regular salary are eligible for this credit.
According to the specified models used by the lender, the candidate's lowest monthly salary should be. Before this, BharatPe announced the launch of the 12% pack, giving customers the option of contributing and obtaining up to a 12% annual premium or purchasing at a high financing cost of 12%.
Postpe App Download
Our Postpe app review would be incomplete without telling you about the process of downloading it. You can easily download the Postpe app by visiting their site. You will get two options from where you can download. The first is for Android and the second is for Apple (iOS software).
Easy steps to download the Postpe app:
1. Download the app from the Play Store or Apple Store.
2. You will see 'Get Started' option. Click on it.
3. Tap on 'Allow' to grant the app the required permissions.
4. Login with WhatsApp or your mobile number.
5. For KYC, submit information about your Permanent Account Number (PAN) card.
Note: You can register in Postpe only if you are 18 years or older.
The app will also track your CIBIL score using the information from your PAN, which will help them decide what credit limit they should allow.
Postpe Payment Tenure
Let us continue this Postpe app review and learn about the payments you need to make when using Postpe. Every first of the month, a bill is formed.
You have five days from the date of the bill to return it or convert it to an EMI. That is, you may also purchase now and pay in EMIs. Use a check card, online banking or any UPI application to pay your bill.
Postpe App Owner
Ashneer Grover and Shashvat Nakrani founded the company in 2018. They have transformed BharatPe into one of India's most widely used payment applications in only four years. According to BharatPe, it wants to help its lending partners open a $300 million loan book on Postpe in the first 12 months.
In addition to being on the Shark Tank India judging panel, Ashneer Grover is the creator of BharatPe. His estimated net worth is INR 700 billion.
Shashvat Nakrani, 23, co-founder of the payments service BharatPe, is the youngest individual to appear on the IIFL Wealth Hurun India Rich List. The other 13 self-made millionaires who were born in the 1990s include him. Now you know all about Postpe app owner.
Also Read: 15 Buy Now Pay Later Apps in India
Postpe Pricing
Be aware that SBM Bank or RIPL reserves the right to alter the complete Schedule of Fees and Charges, advantages, and features at any time and without previous notification to clients.
No fees or levies are refundable in any way. The PPI or other applicable payment method will be charged for all fees and levies as decided by RIPL. The user is responsible for paying any taxes, duties, or other fees owed to the government due to using PPI. To know the Postpe app review, you must know about the fees listed below:
Joining fees: NIL
Annual fees NIL
The primary shopping and payment platform you truly want is Postpe, which enables you to make purchases today and pay for them one month from now for anything and everything, from modest purchases to substantial ones.
You are given the option to convert your bill into low-interest EMIs and a no-interest credit for up to 30 days. Postpe is really the best option for those struggling with easy payments and EMI without using credit cards.
We hope this Postpe app review helped you understand things like Postpe App download procedure, pricing, payment tenure and much more. It is a wonderful app but make sure you weigh its pros and cons before giving it a try.