With an eye on availing the overdraft facilities in PMJDY, many individuals are planning to open an account but are confused about the procedure and conditions for opening a new account. Under PMJDY anyone can open an account by submitting the completed account opening form and paying a fee ( Charged by some banks such as Bank of Baroda.).
What about people who already have a Bank Account?
Primarily the PMJDY scheme is meant for those who do not have a savings bank account but people who already have an account can avail the benefits of the scheme .
They can open a bank account if they have an Aadhaar card which is not linked to any other bank account. Once you submit your aadhaar identification , your unique id will get logged in to the system and you will not be allowed to open multiple accounts under Pradhan Mantri Jan Dhan Yojana.
It is recommended that you open your account at a bank branch which is different from where your current active savings account is located.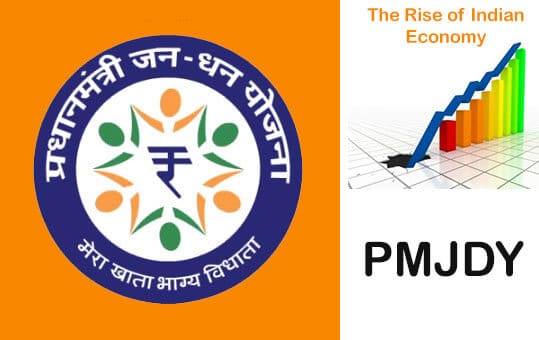 PMJDY Bank Account Opening Procedure and Form
If you have been thinking about how you can open an account under PMJDY, do not worry. It is a very simple process just follow the steps outlined below :
To open a bank account under PMJDY scheme first visit your nearest bank branch and inquire whether the bank is part of the PM Jan Dhan Yojana.
If the bank is a part of PMJDY then ask for the Account Opening Form and fill in your details and submit it along with a color passport size photograph and your signature.
Visit : List of Banks and ID Proof required to know more.
Sample Account Opening Form
Given below is a sample account opening form from HDFC bank which is used to open personal savings accounts. This format is only for reference purposes. Download it here. You can get a similar form at your nearest bank branch.
Pradhan Mantri Jan Dhan Yojana Helpline
To know more about the Pradhan Mantri Jan Dhan Yojana Scheme you can contact the Department of Financial Services at the following telephone numbers 011- 23745128 / 23748714.
These are the numbers of Rajat Sachar who is the economic advisor for the Ministry of Finance and his office will provide all the details required about PMJDY.
There is no toll free number as of yet but it could be launched in the coming weeks.
Grants and Withdrawal Limits under PMJDY
No grants are given under PMJDY, you only get an accident insurance cover of Rs 1 Lakh and a medical insurance cover of Rs 30,000. There are also no withdrawal limits on your savings account. An overdraft will be made available only after 6 months if your account is found to be active and has a minimum balance.
Conditions to avail Insurance under PM Jan Dhan Yojana
The insurance is given along with the Rupay Debit Card and only if your card is active, will your insurance claim be honored.
The Rupay Card will be considered active only if you have swiped it within the stipulated time limit of 45 days before making the claim. Thus to keep your account and card active you will be required to use it at-least once a month.