PayPal is one of the oldest online payment services in the world. In India, it has emerged as the preferred online wallet of entrepreneurs selling digital goods. The company started it's services in 1998 and it has been in operation for the last 17 years. It counts the prodigal Peter Thiel and Elon Musk as it's founders. Elon Musk after selling the company to eBay in 2002 went on to found other billion-dollar businesses such as SpaceX and Tesla Motors.
PayPal and eBay – A Match that did not fit?
PayPal remained a subsidiary of eBay until 2015 when it was spun off into a separate company and listed on the NASDAQ. eBay did this so that the company's management could pursue it's growth independently. PayPal's shares are currently trading at US$ 39 apiece. The company has over the last few years acquired many innovative startups in the online payment space such as IronPearl, Zong and Xoom Corporation. The management and technologies of these acquired firms have been merged into PayPal.
PayPal is used by most Indians to receive payments from abroad. We have posted several " How-To-Guides ", on using PayPal to send and receive money, you can find out more by clicking on the links below:
PayPal and Money Gram Digital Wallet Transfer.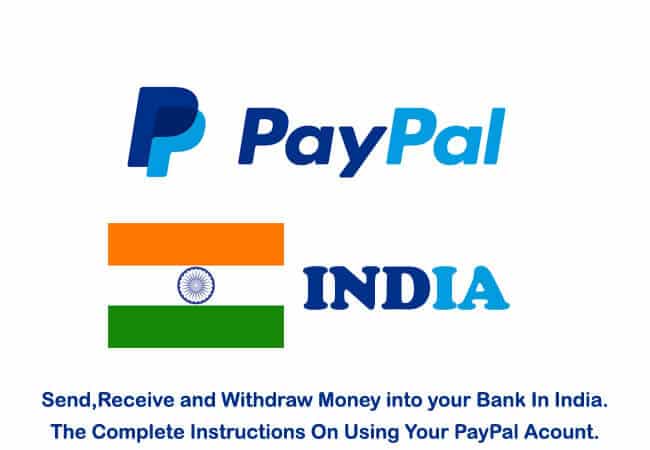 The Concept Of PayPal Explained For Novices
PayPal is a Digital Virtual Wallet where you can send and receive money by just using your email id. PayPal in India works differently because of restrictions and limits placed by the Reserve Bank of India (RBI). PayPal users in Europe and the United States can receive money into their account and then use the same money to make purchases online.
This is not possible in India, as per RBI guidelines all the money you receive into your PayPal account has to be compulsorily transferred to your bank account before it can be used to make purchases. So it becomes important for Indian users to link their bank account to their PayPal account. Without a bank account, you cannot withdraw money.
3 Important Tips About PayPal
1. To receive payments, you do not require a bank account. You can log in to your account and click on the "Send and Request Money" button at the top.
2. To withdraw money from your PayPal account you need a bank account.
3. To purchase online goods and services, you need to link a debit card or credit card to your PayPal account. You cannot use the payments received to make purchases directly.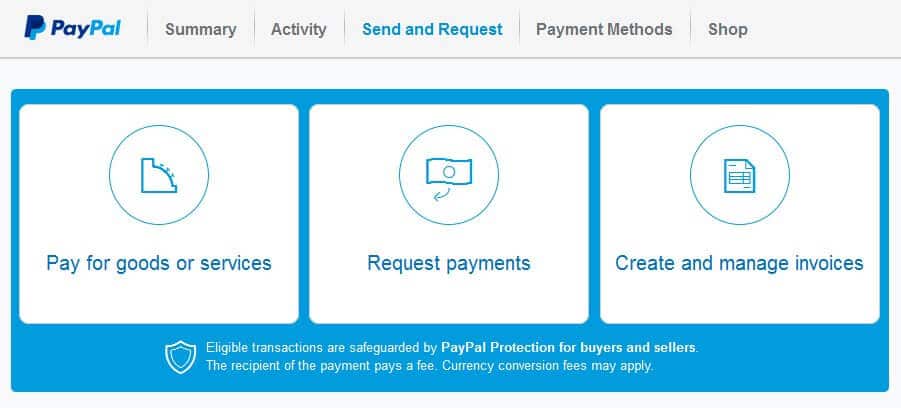 Important Guidelines To Be Followed While Opening PayPal Account
Register with the same name that you have in your bank account. If the name of your PayPal Account and Bank Account differ then you will not be able to withdraw money. Not all Debit Cards are accepted by PayPal. Maestro by Mastercard and Rupay Debit Cards by NPCI is not accepted. You also need to verify if your debit card is approved for International Transactions by your Bank. Debit cards issued by ICICI and HDFC Bank are easily accepted.
Prepaid Debit Cards issued by Visa and Mastercard and can also be used to withdraw money from your account. This feature is fairly new and is not used much by freelancers in India.
Apply for a PayPal Loan Online

Many websites offer you a loan by verifying your PayPal account details. Many E-commerce websites and online merchants use PayPal as a payment gateway on their websites. Since they accept money via PayPal, the complete history of their business is available in their PayPal Account. You can also find out the total transaction volume of the business, the ticket size of each transaction and other valuable financial data which can be then be used by the loan granting agency to evaluate your creditworthiness.
If you want to apply for a loan against your PayPal account, ensure that you maintain your account in good standing and have a high volume of transactions. If you are unable to get a loan through your PayPal account you can consider these 5 Alternative Websites for Instant Loans.