PayPal has become a trusted and popular name in the world of online transactions. As a digital payment solution, its credit feature offers a convenient way for individuals to make purchases and manage their finances. However, understanding the eligibility criteria is essential if you want to enjoy the benefits of this unique facility. In this article, we will look at PayPal Credit requirement and its general aspects that you should consider before applying for the service.
All About PayPal Credit Requirement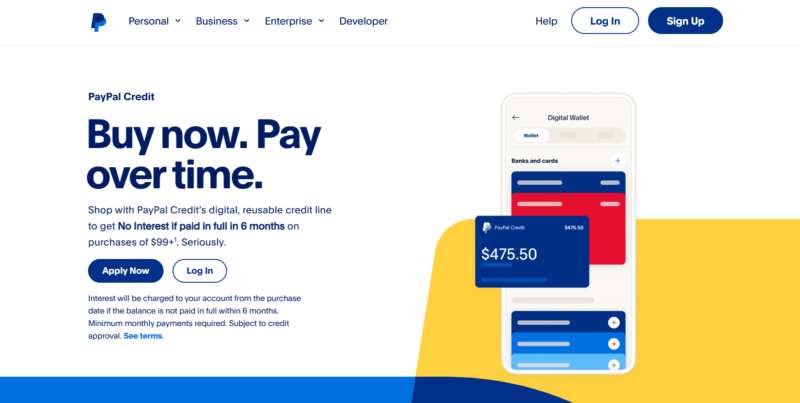 PayPal Credit stands as a credit solution provided by the globally renowned online payment platform, PayPal. This service empowers qualified users to conduct online purchases and settle payments at a later time, often accompanied by enticing financing promotions for eligible transactions. Functioning akin to a revolving credit line, PayPal Credit allows individuals to access funds up to a predefined credit limit, which can be repaid over a period, subject to interest and terms outlined in the agreement.
The operational framework of PayPal Credit involves a collaboration with Synchrony Bank, through which it extends its credit offerings to e-commerce enterprises. While its primary emphasis is on facilitating the acquisition of goods and services from digital retailers, PayPal Credit also extends its utility to peer-to-peer money transfers.
PayPal credit requirements are not extensively disclosed, but it's generally advisable for applicants to have a credit score of approximately 700 or higher. Individuals who already possess a PayPal account might qualify for prequalification for PayPal Credit. This involves an evaluation of their transaction history and account particulars by PayPal. Users will receive a notification on their dashboard if they are deemed eligible to apply. While this doesn't assure approval, it does suggest a favorable likelihood of being granted a credit line by PayPal.
Difference between PayPal and PayPal Credit
PayPal functions as a digital payment platform that facilitates transactions, enabling users to send and receive money, make purchases, and manage cryptocurrencies. In a similar vein, PayPal Credit is a distinct offering within the PayPal ecosystem.
When it comes to conventional PayPal usage, individuals can fund their account or connect it to their debit/credit cards or bank accounts. When an online store supports PayPal, customers are redirected to a PayPal interface during checkout, streamlining the payment process by eliminating the need to enter card details on multiple websites.
On the other hand, PayPal Credit involves a separate application process. After approval, users gain the option to use either the traditional PayPal payment method or the PayPal Credit feature for their transactions.
How to Use PayPal Credit?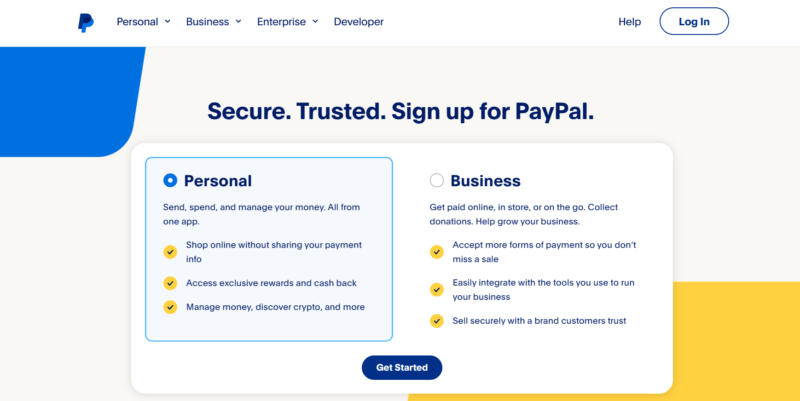 PayPal Credit is accessible to all PayPal users, and if you lack a PayPal account, the application process will guide you in creating one. The application itself is swift and straightforward, involving key details such as your birthdate, post-tax income, and the last four digits of your Social Security number. It's worth mentioning that PayPal Credit has replaced Bill Me Later, a service with over a decade of existence. An existing Bill Me Later account is automatically transitioned into PayPal Credit account.
However, it's important to note that during the application process, PayPal will conduct both a hard and a soft credit inquiry, potentially causing a minor drop in your credit score. Usually, the approval decision is provided within seconds. While specific applicant criteria aren't explicitly outlined by PayPal, it's reasonable to infer that individuals with limited credit history or poor credit might face rejection, given that Synchrony Bank performs a thorough credit check. Once your PayPal Credit account is established, it can be used alongside your PayPal account wherever PayPal is accepted.
To utilize PayPal Credit, you simply need to designate it as your preferred payment option within PayPal settings or choose it during the checkout process.
At times, certain merchants might encourage you to opt for PayPal Credit instead of your regular payment method linked to your PayPal account.
Managing your PayPal Credit settings can be accomplished through the PayPal app or a web browser. You can monitor your balance, make payments, and review your current credit limit, mirroring the functions available in typical credit card apps.
Additionally, PayPal Credit offers a Cash Advance feature enabling you to send money online using the Send Money tab, similar to other PayPal Wallet options. However, it's important to note that this feature cannot be used to send a cash advance to yourself.
Also Read: Does PayPal Refund Money if Scammed? Full Guide
How does PayPal Credit Work?
Users who have been approved by PayPal can utilize PayPal Credit as a payment alternative whenever they make purchases through PayPal, whether it's on a website or at a physical store that accepts PayPal. This credit option operates in a manner similar to a credit card. A predetermined credit limit is provided, which can be used as a borrowing resource. As you gradually settle your outstanding balance, your available credit is replenished.
PayPal Credit is applicable for any vendor that accepts PayPal as a payment method. To incorporate PayPal payments, you can seamlessly integrate its checkout page into your online shopping cart. If a customer opts for PayPal Credit, PayPal covers the initial costs, and the shopper then fulfills the necessary payments directly to PayPal.
PayPal Credit Limit
The credit limit offered by PayPal Credit denotes the highest sum that users are permitted to borrow. It's crucial for individuals to exercise prudent financial management by adhering to PayPal credit requirement and credit limit, thereby avoiding potential charges or sanctions, and ensuring their financial well-being. A frequently posed query pertains to how the credit limit is determined.
The precise methodology employed by PayPal Credit to ascertain these credit limits is not publicly disclosed, as their assessment procedure likely encompasses an array of considerations and algorithms. Nevertheless, determinants that potentially affect the credit limit encompass factors are:
individual's credit score,
annual income,
job status,
credit history,
existing financial commitments,
financial track record and creditworthiness.
Upon gaining approval for PayPal Credit, a specific credit limit is assigned, signifying the maximum amount that can be expended through this credit service. This limit is subject to change over time, contingent upon the user's financial behavior and creditworthiness.
PayPal Credit begins with an initial limit of $250, that has the potential to gradually increase up to $20,000 through requests for limit expansions. This limit augmentation process is distinct from the credit card-linked limits on PayPal accounts. It's important for individuals to stay mindful of their credit limits and practice responsible spending habits to prevent surpassing the limit. Doing so can help avoid potential fees and penalties that might be incurred. Breaching the PayPal credit limit can lead to rejected transactions or extra charges, which have the potential to adversely affect one's credit score and overall financial well-being.
PayPal Credit Monthly Payments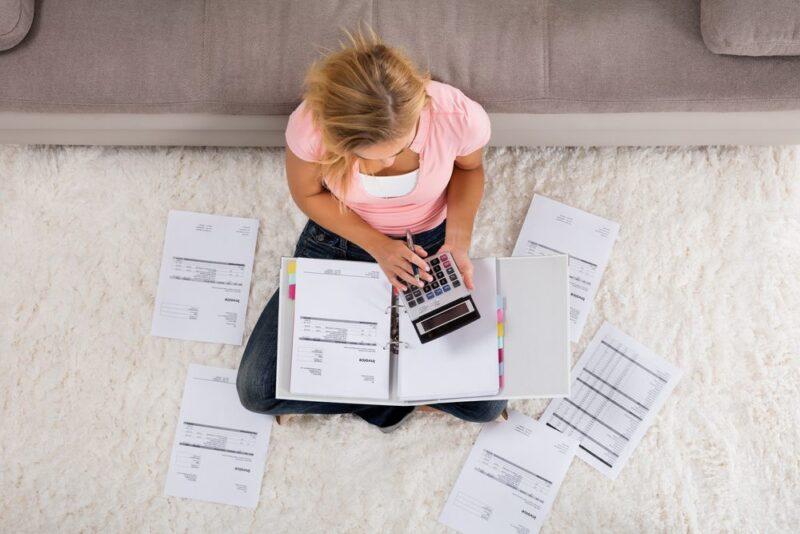 PayPal Credit extends the convenience of monthly payments to customers making online purchases. These payments are determined by factors such as the purchase amount, any ongoing promotional financing deals, and the individual's credit reliability. To prevent incurring late fees and other penalties, users are furnished with the minimum monthly payment requirement, usually calculated as a percentage of the overall balance encompassing outstanding interest and fees. It's advisable to exceed the PayPal Credit minimum payment each month or settle the entire balance prior to the due date.
PayPal Credit also offers special financing options for eligible purchases, allowing users to avoid interest charges by paying in full within the designated promotional timeframe. Users have the option to set up automated payments or manually submit payments using their PayPal balance, bank account, or debit card.
Your purchase, along with any applicable interest, will be split into nearly equal monthly payments.
Even if your items are shipped separately by the merchant, each shipment's total cost will be divided into comparable payments.
Your PayPal Credit monthly payment will cover both your Easy Payments purchase and any other PayPal Credit purchases you've made.
Users also have the option to exceed the necessary minimum monthly payments for their PayPal credit, enabling them to expedite balance clearance and potentially prevent interest charges on their transactions.
It's essential to understand that if a user opts for a promotional financing deal, they need to pay at least the minimum required amount per month, to avoid losing the benefits of the offer and facing retroactive interest charges.
For specific payment details, term length, and transaction information, refer to your billing statement's Promotional Details section. Remember to make your payments by the due date. The availability of Easy Payments, as well as associated offer terms, minimum purchase and PayPal credit requirements, and APRs, can vary depending on the merchant and might only be accessible for a limited duration. These offers do not apply to past returns, refunds, exchanges, or when using the Send Money feature in your PayPal account.
Also Read: PayPal Expert – Send, Receive and Withdraw Money To India
PayPal Credit Minimum Payment
A minimum monthly payment is obligatory and might not completely settle the promotional purchase by the conclusion of a 6-month duration. No interest will be applied to the purchase if it is entirely paid within the 6-month timeframe. However, if this is not the case, interest charges will be imposed on the purchase starting from the purchase date, based on the Purchase APR relevant to your account.
As long as you settle your entire balance before the monthly payment deadline indicated on your statement, you won't incur any interest charges. Alternatively, you have the option to make minimum monthly payments or contribute extra funds as desired, until your balance is fully cleared based on the regular terms of your account. Using PayPal Credit does not require a minimum purchase amount.
Purchases amounting to $99 or more will not accrue any interest for the six months following the transaction.
Items with individual costs below $99 are eligible for special financing when they are aggregated to reach a total of $99 or more within a single transaction.
It is not possible to combine multiple separate transactions, each under $99, to fulfill the minimum purchase amount requirement.
If you make transactions of $98.99 or lower at the moment and spread the payment across a period with PayPal Credit.
Grasping the significance of the minimum payment is a fundamental PayPal credit requirement for effectively handling PayPal Credit obligations and sidestepping possible fees or expenditures. Although adhering solely to the minimum payment might offer momentary financial relief, it can ultimately lead to heightened interest costs and an extended repayment timeline. Prioritizing punctual payments, surpassing the minimum payment threshold, or clearing the balance entirely are prudent strategies for responsible PayPal Credit management, helping to avert unnecessary financial burdens.
PayPal Credit Interest Rate
The regular PayPal Credit interest rate is variable and subject to fluctuations, influenced by factors like market conditions and PayPal's lending policies. To enable a more equitable and precise comparison, products that involve borrowing money display a Representative APR (Annual Percentage Rate), that typically reflects the overall cost of a credit product, presented as a percentage over 12 months.
For new accounts, the Variable Purchase APR stands at 28.49% as of 1st March 2023, and it will fluctuate based on the market's Prime Rate.
The minimum interest charge amounts to $2.00. This rate also serves as the standard applied to your purchase-related transactions.
Maximum allowable late fee is $41 and potential maximum charge for returned payments is $30.
From time to time, the company introduces special promotional offers featuring reduced interest rates, such as 0% annual interest for a span of 4 months.
During the duration of these promotional offers, the regular interest rate will not be applicable to transactions subject to the lower interest rate.
If any adjustments to the interest rate of PayPal Credit occur, users will receive a notification with a 30-day advance notice.
A key determinant of the interest rate applicable to PayPal Credit is the user's creditworthiness. When individuals apply for PayPal Credit, their credit score, credit history, and overall financial well-being are evaluated through a credit check by PayPal. Following this assessment, as prescribed by PayPal credit requirements, different users may be presented with varying interest rates. Those with higher credit scores and positive credit histories are more likely to receive a lower PayPal Credit interest rate, whereas those with lower credit scores and less favorable credit histories might be offered a higher interest rate. Upon approval, Synchrony Bank will provide you with credit to cover your purchase.
Also Read: How to Avoid Getting Scammed on PayPal? Best Tips and Tricks
PayPal Credit Customer Support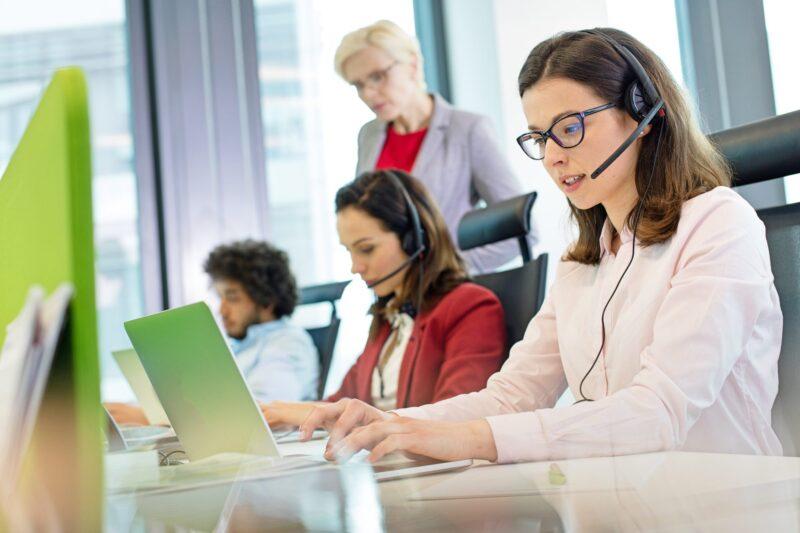 There are multiple avenues available to reach out to customer support, but the easiest method involves utilizing the PayPal Credit Phone number, which is managed by Synchrony Bank. By dialing 1-844-373-4961, you can connect with a representative from Monday to Friday between 8 am and 11 pm ET, as well as on Saturday and Sunday from 9 am to 9 pm ET. For inquiries or assistance pertaining to PayPal Credit, there exist several ways through which you can get in touch with PayPal credit customer support:
Phone: PayPal offers a dedicated customer service phone line for resolving queries related to PayPal Credit. Depending on your location and the specific issue you're encountering, the provided phone number may differ.
Online Chat: Accessible through both the PayPal website and your PayPal account, the online chat support option is available for customers seeking assistance with PayPal Credit. This feature facilitates real-time conversations with PayPal representatives to address concerns promptly.
Email: PayPal extends the option of using email to contact their customer service. Typically, you can find the relevant email address on the PayPal website or within your PayPal account. Sending an email outlining your query or issue related to PayPal Credit will result in a responsive reply from a PayPal representative.
Help Center: PayPal maintains an extensive online Help Center that caters to frequently asked questions about various PayPal services, including PayPal Credit. By visiting the PayPal website, you can access the Help Center and either search for specific information or peruse the available resources such as articles and guides tailored to PayPal Credit inquiries.
Pros of PayPal Credit
Swiftness and Ease: Upon approval (usually within seconds), PayPal Credit permits immediate purchases, in contrast to waiting potentially a week or more for a newly applied credit card to be delivered.
Universal Acceptance: PayPal Credit can be used at numerous online platforms and an expanding array of physical retail stores.
Credit Building Opportunity: In the past, PayPal Credit operated as an unreported credit line until October 2019. However, this changed, and now it reports payment activities to major credit bureaus (Equifax, Experian, and TransUnion), assisting in building credit history.
Protection via PayPal: If an online purchase doesn't align with its description or fails to be delivered, PayPal guarantees a complete refund encompassing both the original purchase cost and shipping expenses.
Extended Repayment Window: While the advisable approach with credit cards involves clearing balances entirely before interest accrues, PayPal Credit offers a 0% interest extension to six months for single transactions over $99, allowing more time for repayment.
Cons of PayPal Credit
Limited Credit Limit: PayPal Credit often offers credit limits akin to or lower than typical credit cards, usually ranging from a mere $250 to a few thousand dollars.
Impactful Credit Check: The application process involves a rigorous credit check that can potentially cause a noticeable drop in your credit score.
High APR: PayPal Credit interest rate aligns more closely with credit cards rather than the more favorable rates associated with conventional bank credit lines.
Temptation to Overspend: The availability of PayPal Credit might entice you to exceed your regular spending threshold compared to using regular PayPal.
Absence of Reward Points: Unlike credit cards that offer rewards programs, PayPal Credit doesn't provide the opportunity to accumulate points, making it less advantageous for those who diligently settle their credit card balances each month. In the best scenario, PayPal Credit's chief advantage is the 0% interest option.
Also Read: Cash App vs PayPal: Which is Better for Managing Finances?
PayPal Credit has emerged as a popular choice for making online payments due to its flexibility and trustworthiness. By understanding its requirements and eligibility, you can make wise financial decisions and enjoy a smooth shopping experience.
Source: PayPal Credit FAQs