Most people like watching movies. Earlier it use to be a social event as theaters were limited and demand was high. But, as time has progressed, new mediums have emerged that let you enjoy a movie in the comfort of your home. OTT platforms have presented the movie experience in a different way. Watching movies is among the most popular hobby today. For some, watching movies would be a dream job. What if we tell you that it is possible? Yes, there are ways to get pay to watch movies online. In this article, we will inform you about how to get paid to watch movies.
Pay to Watch Movies Online: Easy Ways
Today, movies are produced in abundance. There is a separate industry for movies that are meant for OTT platforms. It results in competition and many companies need quick feedback so they don't suffer any losses. This is where many companies are willing to pay volunteers to watch movies. Many websites also pay users in order to drive traffic to their sites.
Get paid to Watch Movies
Older generations see ours with some sort of uneasiness. We also can't quite make peace with them over certain stuff. Today people can be influencers, artists, and stand-up comics. We have got all such stuff going on that the oldies can't understand. So it is only natural that their jaws will drop and minds will shut when you tell them that while they pay to watch movies online, you on the other hand can earn money by watching movies.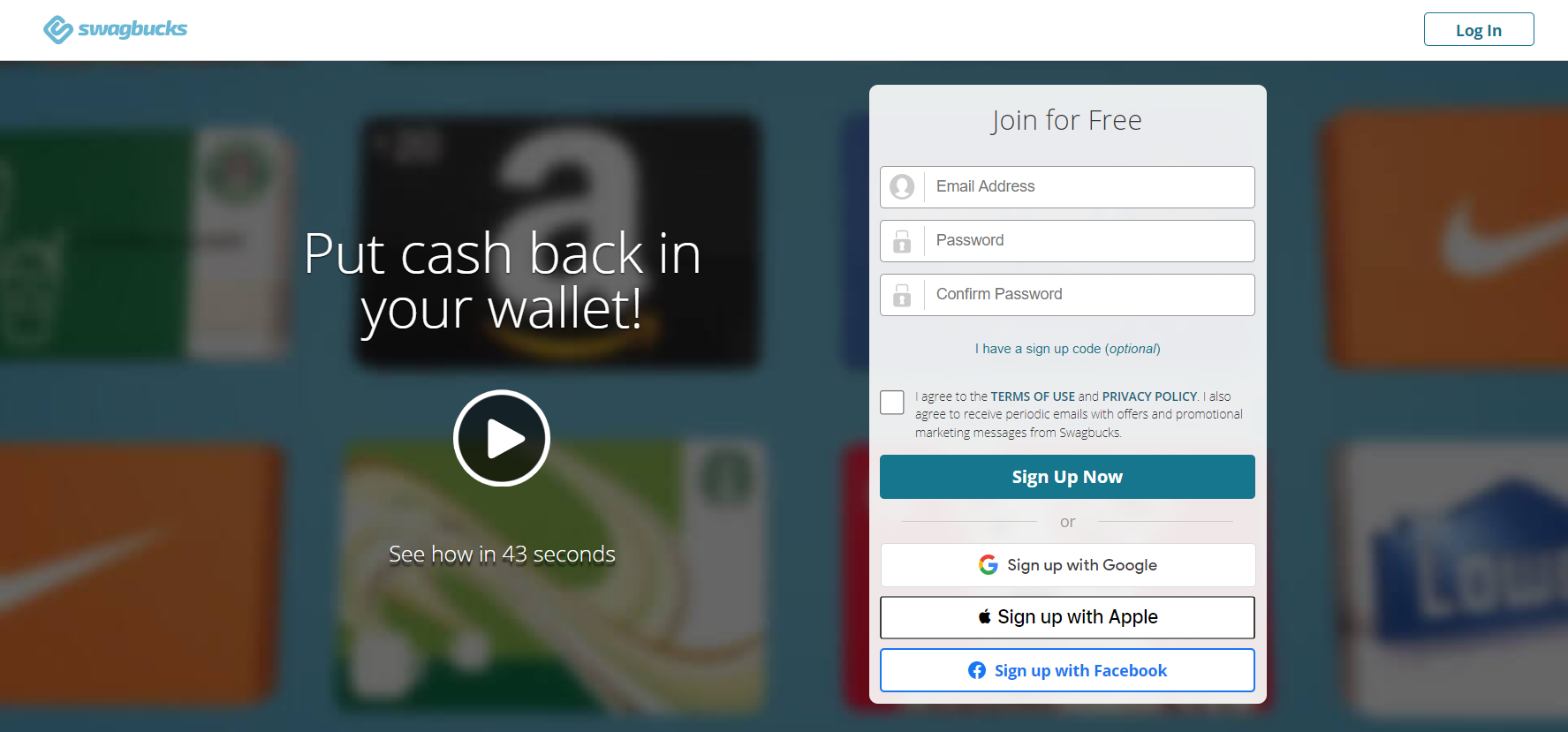 Today you just don't have so many OTT channels as mentioned above but also various other kinds of apps that come with varying purposes. Of those, one is Swagbucks, a reward and loyalty program site. The platform has movies, videos, and news for you to watch, and in exchange for you watching them, they pay you. There are videos ranging from 10 minutes to 1 hour and for watching these you get 3 SB points, once you have collected 100 such points you have made the equivalent of a dollar.
Apart from all this, you can search the web, play games, find deals or shop online and get SB points which you can redeem at their partner shopping platforms or on PayPal for gift cards or cash.
Nielsen Digital Voice
Using the Nielsen Digital Voice platform you might be able to make up to 8 dollars an hour. They pay 10,000 plus dollars to at least 400 users every month. You can watch videos or simply answer surveys on their platform and start making money from doing so.
App Trailers
On this app, you can go ahead and watch a movie, trailer, DIY video, or any type of content that is available and in doing so you earn points. Every 10 points that you collect make up 1 cent and these cents can add up to dollars eventually which can then be redeemed at Amazon, eBay, Groupon, etc., or for cash.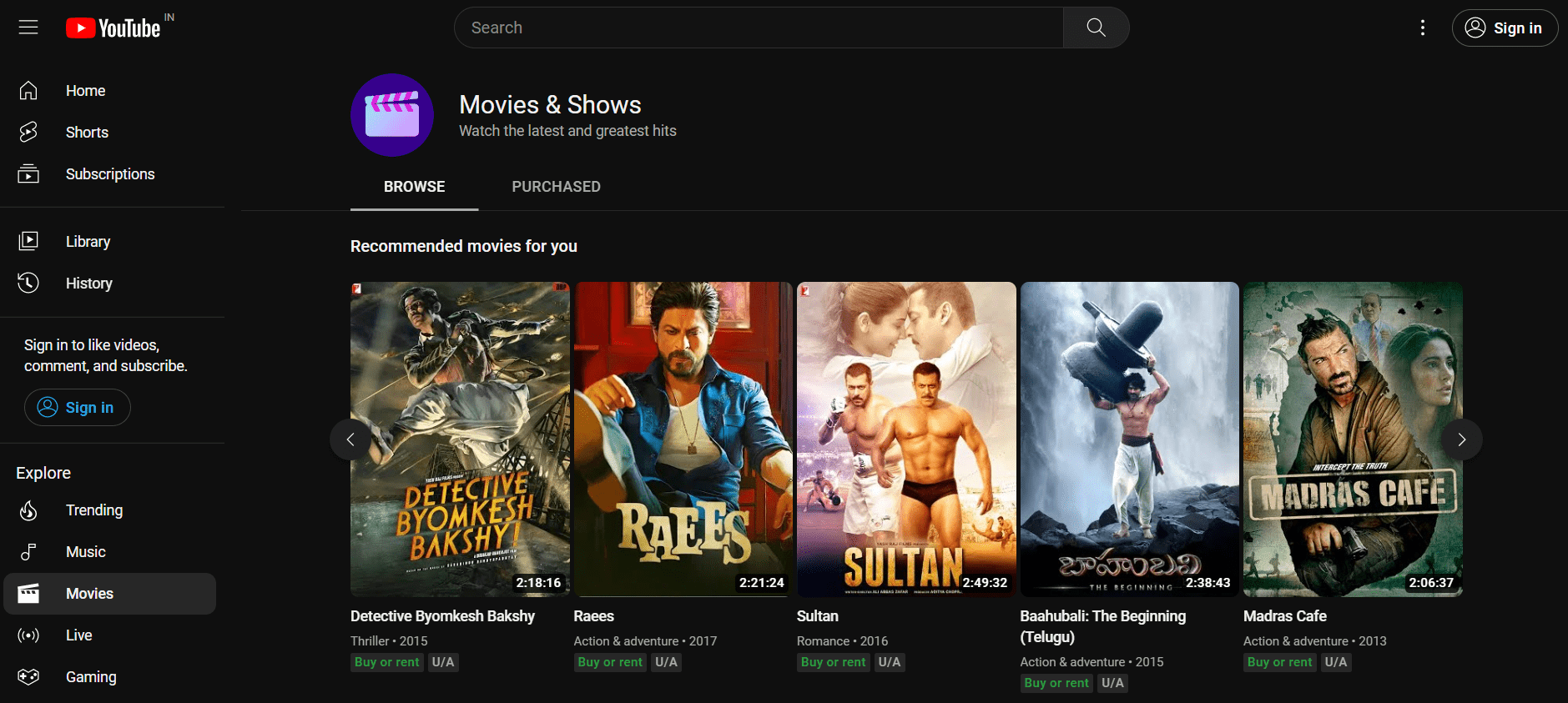 We all know about YouTube, the streaming platform where you can earn money by posting videos and getting the public to view them. However, what you didn't know is that you can be a part of the Paid2YouTube program where you can earn money by watching YouTube.
All you have to do is rate videos, add comments, subscribe to various channels, and also refer your friends. By doing all of this you will start making money which can be withdrawn after you make at least 10 dollars.
Viggle
The next time you watch TV or any movie or series on an OTT platform all you need to do is check in on the Viggle app. The audio of the content is used to determine what show or channel is being viewed and the app pays you for the content that you are viewing.
You can be awarded points for every minute of your watch and you may get anywhere between 1 to 10 points for it. Getting bonuses is also possible. These points can then be redeemed in cash form or other ways.
TaskBucks
While you normally pay to watch movies online, TaskBucks pays you to watch videos, file surveys, play quizzes, complete app installs, and more. You can earn up to 500 rupees a day. You also have a referral program in place that can get you 25 rupees for each successful referral.
Also Read: 30 Best Motivational Movies To Lift You Up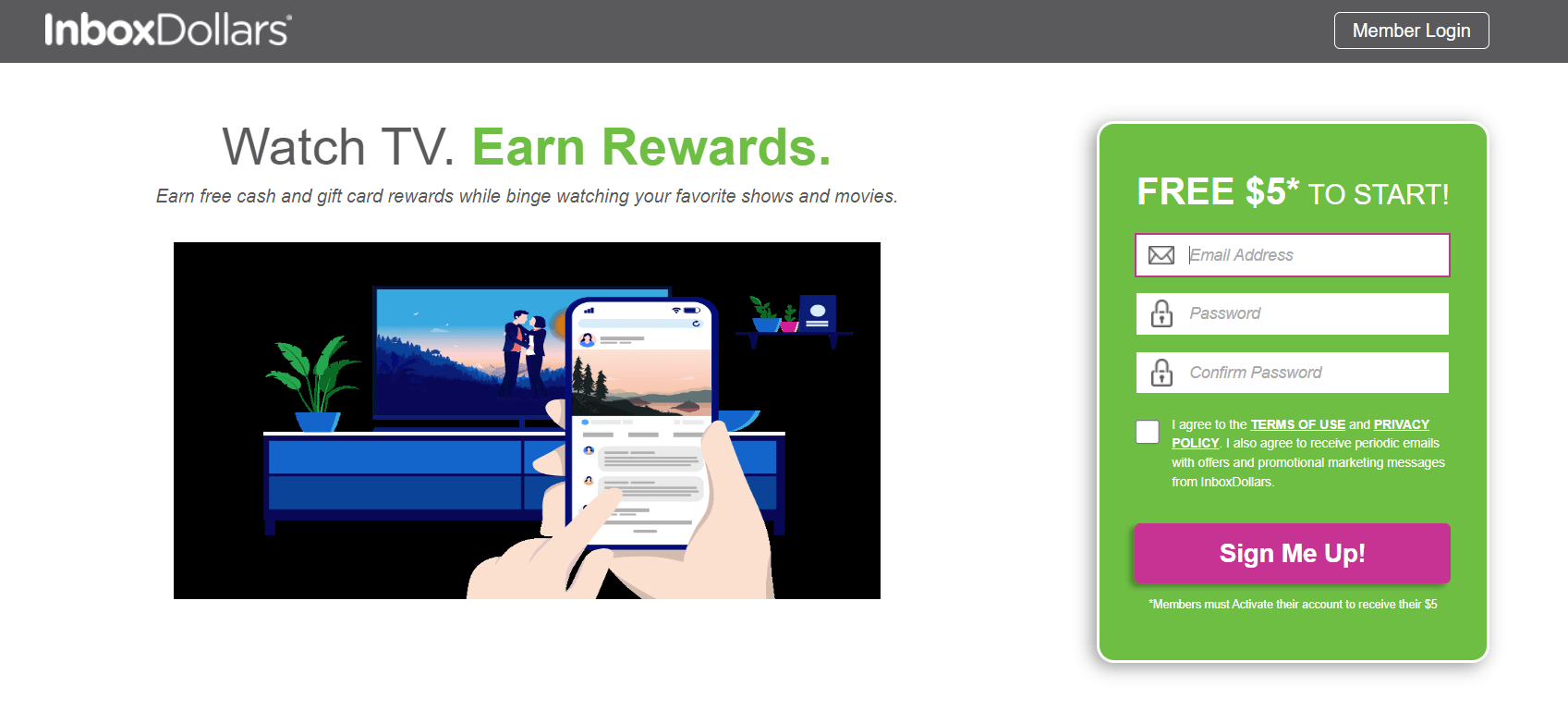 You can get paid to watch movies or videos with lots of platforms but with InboxDollars you almost get paid for doing anything. Not only do you make money by watching videos on this platform from entertainment, news, celebrity gossip, technology, food, or other categories but also you can sign up for promotional offers or simply open sponsored emails daily to make money. You can also just sign up for the platform and earn 5 dollars. However, you can only watch 30 videos a day and earn between 5 to 25 cents for each.
Roz Dhan
Whether it is watching videos or playing games, completing puzzles, taking surveys, reading news, or anything else the app will pay you for it. First of all, a 50 rupees welcome bonus awaits you, on that, a daily additional bonus is up for grabs as well.
Pocket Money
Another great option to watch videos and make money is to download and use the Pocket Money app. Here you can also play games, complete app downloads, make referrals or click links and make money from them. This app also allows you to make up to 500 rupees a day.
Get Paid to Watch Movies on Netflix
So as we saw above Netflix is one of the two top streaming OTT platforms in India. However, since the article is about being paid to watch content it wouldn't sit well with the tone of the article unless there was a way to be paid while watching content on Netflix. And that is something that is possible and which is why we have arrived here where we share with you ways that you can get paid to watch movies on Netflix.
Tagging
When you check out what movies to watch you might have come across tags that say the genre of the movie or the type of content that it may contain. These are informational tags that help you learn about the movie before you have even read the synopsis or watched the trailer. However, who is putting them up? The tagger is and that is what you can be too.
If you pay to watch movies online then you can surely consider taking up this part-time job wherein you will instead be paid for your services in analyzing movies and dragging them appropriately for the viewers.
Closed Captioning
You watch movies and shows that have subtitles and it is courtesy of someone willing to write down everything that is being said. You can be that person who writes down movie captions and earns money from them. However, you won't be directly hired by Netflix or work for them instead you will have to sign up for companies that operate in this field and that means you could end up with any kind of video be it something for YouTube, a webinar, a Netflix film, etc. that you work for but that's one way to go about it.
Blogging
You might wonder what has blogging got to do with Netflix and being paid to watch movies on it. You pay to watch movies online now but just imagine that you went ahead and made a blog dedicated to Netflix. On this blog website, you start writing articles like those that are on the internet reading the best movies to watch on Netflix or top Netflix movies of the month, and so on.
You must have seen yourself get attracted to such articles and rush to them when looking for a good movie suggestion. So if you could make a page that could do the same thing to others for you then could make money from it down the line by incorporating ads, affiliate programs, and other such stuff on your blogs.
Ads on the Rewards site
Most apps that pay you money for watching content aren't paying you for the content but rather the ads that come with that content. So, if you are hell-bent on warming money while watching Netflix then sign up for your preferred ad-watching reward website and open them while watching Netflix. So this way you are viewing Netflix and ads and getting paid for the former.
Get Paid to Watch Movies India
So we have covered quite a few ways using which you can earn money while watching movies on Netflix or otherwise. Yes, you may pay to watch movies online now but that can soon change if you pick up even just one of the ways mentioned by us above. However, if you still haven't found a match for yourself then we still have a few suggestions for you coming right away.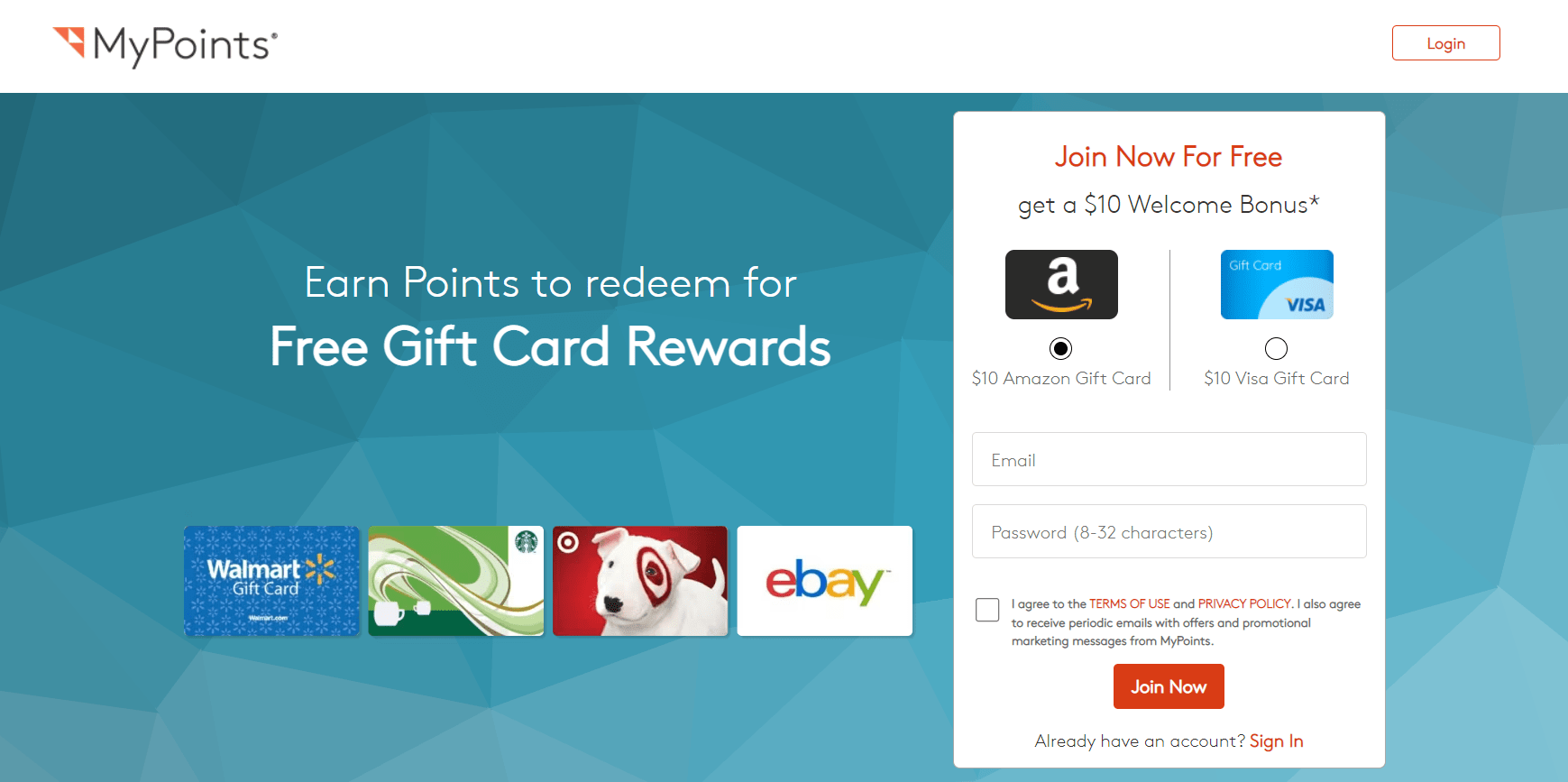 You can head to My Points and from their playlist watch videos that give you as many as 500 points a day. You can spend these points on various things or even withdraw them in cash form. Other than that you also get up to 10 dollars as a welcome bonus.
House Sit
This might be a bit far-fetched but it still fits the criteria. You can opt to become a babysitter and look after the kids. Usually, you watch kids at nighttime when you put them to bed and have the house to yourself. This is when you can opt to watch movies as long as you are aware of your surroundings and have control of the situation. But instead of having to pay to watch movies online, you have access to their TV or subscriptions in case you have good clients and so this way you could be making money while mostly watching movies at work.
Movie Reviewer
Various websites out there pay you to write a review on their platform for movies. You can earn 15 dollars for each article by just writing down an article that is 550 words or a bit longer. So when you take up a job like this then you have no choice but to watch a movie and so indirectly you get paid to watch movies India also has such websites that will pay you for writing reviews on films and so this is one way to go about it.
Also Read: 20 Best Apps That Pay You To Play Games For Free

Theatre Checker
Like you have food-checking authorities and other such people that are tasked with making sure that the products being served at a place stand up to the mark, you also have people who check theaters and make sure everything is working well and is in place. So if you could bring yourself to enroll for a job profile like this then you no longer need to pay to watch movies online since now you get to watch them for free as a part of your job.
Working in the field you are interested in comes with its perks. If you are someone who loves movies and is willing to get paid to watch them then you must turn to a profession related to movies just like being a theater checker so that you get paid to watch movies India. You can be a film critic and by becoming one your primary job would be to watch movies and critique them while picking up paychecks.
Going a step further you could become a film editor. You might have to watch the movies in parts or multiple times but at least you will get to watch them for free and will also be paid for the same. Working in the field closely while also enjoying its perks may also include becoming a film producer or a film teacher.
In both these professions, you get paid to watch movies India as they make up a part of your job. While the work profile might have a lot more things on the list you still get to watch movies for free and collect paychecks for the same.
Popular OTT Platforms
There was a time when cable services could only offer a handful of movie channels to their customers. The internet changed this forever. Now there are many platforms available online where you can find all kinds of movies. From classics to new releases, they contain everything. Let us check out some of the best OTT platforms below.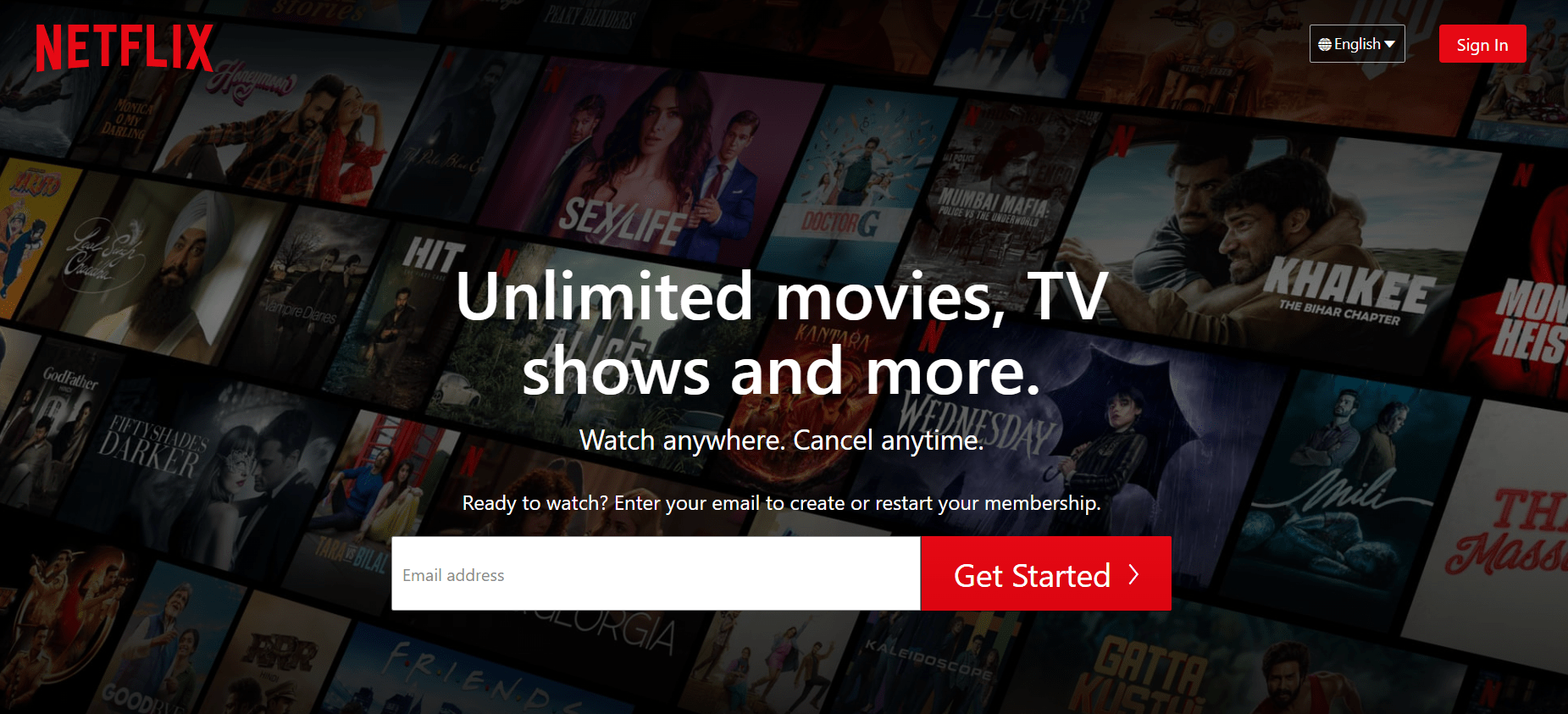 It's not like Netflix wasn't around before the pandemic, it's just that it wasn't as big a player or hadn't penetrated the Indian homes as it did in and after 2020. The company started in America as a video renting company before it became the over-the-top streaming service that we know it as today. Reed Hastings and Marc Randolph in Scotts Valley, California founded the company in 1997. They started distributing movies and services and they also came up with their production setup.
It has been a popular OTT platform worldwide and is one of the best pay to watch movies online sources. There is no doubt that it is among the top two streaming services in India, and is a good source to get paid to watch movies on Netflix.

In 2016 rival to Netflix, Amazon Prime was founded. It is again an American subscription company that is also an over-the-top streaming as well as a rental service. They also distribute content while also producing their own. The company headquarters are in Seattle, Washington, United States, and the company provides its services to the whole world except for a few places.
Again, there is no doubt about the platform being one of the two top platforms in India when it comes to paid streaming services.

Earlier known just as Hotstar this is yet another over-the-top streaming service platform but this one is from India. The service is available in a few Southeast Asian countries and places like the UK, Canada, Singapore, and more. The service was launched in 2015 and is owned by Novi Digital Entertainment. In May 2020 the platform had 300 million active users indicating the COVID times when OTT platforms arrived at the center stage.
The platform also had operations in the US which were shut back in 2021, however, it is now expected to launch in Vietnam in early 2023. This is one of the most used OTT platforms in India and by Indians around the world.

Having been introduced in 2013, Sony LIV is another over-the-top streaming platform based in India. Owned by Culver Max Entertainment the platform boasts of a freemium model which means you pay to watch movies online and get premium service or use the free version with limited content.
Today the platform is mostly a producer and distributor of content ever since in 2020 it became as popular as it did. The platform has the claim of being India's first OTT platform.
Apart from Hindi, Marathi, and English the streaming service also provides the option of various regional language content on its platform. The company headquarters are in Mumbai, India and it is available in Indo-Pacific, Middle East, Canada, and United States regions.
Also Read: Top 30 Real Life Inspirational Movies To Get Inspired


Launched in India in 2018 ZEE5 is yet another popular Indian over-the-top streaming service and it is run by Zee Entertainment Enterprises. The platform offers content in 12 languages. The company is headquartered in Mumbai, India and its services are available in 190+ countries across the world.
The platform claims to have 172 million monthly users and the company can thank the pandemic for most of them since that is when the platform saw itself growing quickly.
People can subscribe to their services or watch the free movies that the platform offers. Since December 2019 the platform has seen its user base more than triple which again proves the point made by us above.
Apart from these popular and renowned streaming platforms, India has 41 more over-the-top services that run in the country. ALTBalaji, Apple TV+, Discovery+, Eros Now, Hungama Play, Jio TV, MX Player, ShemarooMe, Sun NXT, Viu, Voot, and Yupp TV are a few of them.