The stock markets have generated phenomenal returns over the last few years for Indian stock market punters. While many small-time investors have become millionaires, many have also become paupers because of ill-formed opinions. Thus choosing the right online trading platform minimizes the risk that an investor faces and increases your chances of success.
The online platform is your primary interface for investing in the stock markets. It provides real-time information about share prices along with historical data to help you make informed decisions. Your trading terminal plays a key role in your success, more so for day traders who need precise, quick information to profit from market swings. A prudent investor is advised to thoroughly research the pro's and con's of existing online brokerages before signing up for them.
You can compare the different trading accounts for the various features they provide before signing up for the account. Online Trading in India is more than a decade old and has more than a dozen popular brokerages across with offices across the country.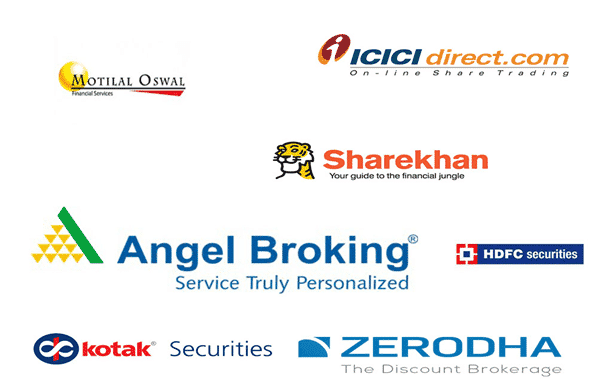 Given below are some of the important features that you should inquire with your brokerage before opening your Demat account with them.
Brokerage Rates:  Online trading platforms offer different rates depending on the volume of trading you do. Some discount brokerages offer a flat fee for high net-worth investors. Find out if you are eligible for any special rates.
Trading Platform: The trading platform is powered by software which varies with each brokerage. Some brokerages do not update their platforms regularly to save on costs. Check to find if your brokerages' trading terminal up to date and is accessible via mobile, laptop, and tablet. There are different types of terminals for different types of trades.
Research Reports: All brokerages regularly release reports on the best stocks to invest in. These reports are carefully vetted by veterans in the sector before they are offered to retail investors. Angel Broking has one of the best research departments in the trade, with many of their stock recommendations turning into multi-baggers.
Investing Tools: For doing Technical analysis of a stock you require a robust, flexible platform. I have noticed that not many trading accounts have this feature but lack the advanced tools. So ask your brokerages if they offer the full suite of tools for technical analysis with advanced charting options. By using advanced charting options you can anticipate market swings and reduce the risk your portfolio faces.
Portfolio Managing Services: Some brokerages offer tools for personal finance management. The tool usually involves a dashboard that keeps track of your bank balances. It can also be used to monitor your expenses so that you can save money by analyzing your monthly transactions.
IPO Application Process: It is easy to apply for IPO's from some trading accounts offered by big private banks in India. This is because many of them are also the lead managers of the Initial Public Offering. It is rumored that applicants from ICICIDirect get a preferential allotment of shares in an IPO which has been oversubscribed when ICICI is the book lead manager.