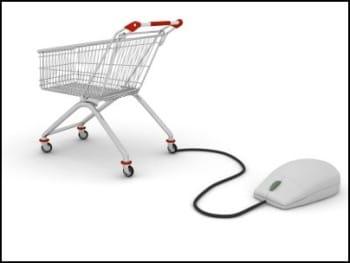 The online retail industry in India is likely to be worth Rs 7,000 crore by 2015 due to the easy availability of broadband services and increasing internet penetration across the country, apex industry body ASSOCHAM said today.
Buying-selling trends received from leading online shopping portals indicate the online retail market currently stands at Rs 2,000 crore and is growing at a steady annual rate of 35 percent. India is set to become the third-largest nation of internet users in the next two years with a large chunk of youngsters eager to adopt new technologies with rapidly changing lifestyles.
"A booming economy and rising disposable incomes have contributed to the evolution of online shopping," said Mr. D.S. Rawat, secretary-general of The Associated Chambers of Commerce and Industry of India (ASSOCHAM) while releasing findings of a random survey conducted during January to June 2011 in ten cities in which 5,000 shoppers were interviewed.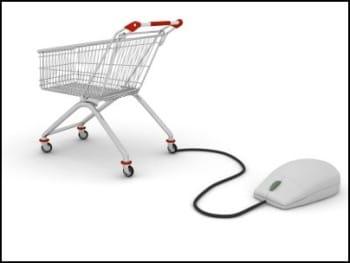 ONLINE SHOPPING IN INDIA
Earlier, most online shoppers used to evaluate options by gathering information on available products and prices or buy low-value items like gift products but finally opted for final transactions at the traditional retail outlets.
"But now the trend is changing fast. Leading companies have gauged the potential of the online retail industry and are gearing up fast to cash in," said Mr. Rawat.
The survey conducted by ASSOCHAM Social Development Foundation (ASDF) involved interactions with 500 shoppers in the age group of 16 to 35 years each in ten cities of Delhi, Mumbai, Chennai, Bangalore, Kolkata, Ahmedabad, Chandigarh, Ludhiana, Lucknow and Jaipur.
About 40 percent of those surveyed across the aforesaid cities said they prefer to shop online considering the convenience to shop anytime during the 24 hours and one can collect detailed product information. Besides, one can research a variety of products available and can easily compare prices from different vendors anywhere in the world.
The majority of consumers also said they shop online to purchase products that cannot be found in malls and the local markets
Around 25 percent (most of these comprised high-income consumers residing in suburbs, NCR cities) of the respondents said they prefer to hang out and shop at swanky malls, upmarket shopping complexes as they not only boast of multi-brand availability under one roof but provide air-conditioned, dust-free atmosphere.
A total of 20 percent of those interviewed said they prefer to shop at local traditional markets because of the familiarity with ambiance, ease of access, variety of goods, early opening and late closing times and shop owners' relationships with loyal customers.
A meager 15 percent of shoppers said they prefer to shop at specialty stores rather than making a voyage to a mall or looking for a good bargain at traditional markets as they can get specific stuff from specific stores.
Consumers in Mumbai ranked number one among the top five cities, with almost 65 percent of Mumbaikars saying they prefer shopping online and cited rising fuel prices as one of the primary reasons they do not want to loiter around malls, traditional shopping hubs.
Delhi ranked on the third spot after Ahmedabad. As per the results of the ASSOCHAM survey 45 percent of Delhiites prefer shopping online, 30 percent prefer to shop in traditional markets like Sarojini Nagar, Green Park, Lajpat Nagar central market, Karol Bagh, Janpath, Paharganj, Sadar Bazar and Chandni Chowk. Around 15 percent of respondents said they prefer to visit a mall for their shopping needs while 10 percent said they prefer shopping at specialty stores.
Facilities like free shipping, product ratings/reviews, multiple payment options, product demonstration videos and free return policy largely influence the purchasing decision of consumers shopping online, concluded the survey.
Of those who are averse to shopping online cited various reasons like prefer to research products and services online and then actually buy them from a store (30 percent), find the delivery costs too high (20 percent), don't want to share personal financial information online (25 percent), lack of trust on whether products would be delivered in good condition (15 percent), don't have a credit/debit card (10 percent).