Kabbage Inc recently announced that it has launched an online personal loan service called Karrot Personal Loans.
About Kabbage
Kabbage which was launched in late 2011 has so far extended US$ 400 million in loans to small businesses for their working capital and expansion needs. Businesses can avail credit lines from Kabbage for amounts ranging from US$ 500 to US$ 100,000 through a simple online application.
The New Lenders
Unlike traditional lenders who approve loans based on credit scores given by credit rating agencies, Kabbage adopts a unique methodology and analyzes a businesses creditworthiness by looking at the financial data it generates.
This data could come from an online payment gateway the company uses or an online marketplace where it is listed. For instance, did you know that every time an individual or a business transacts on eBay, more 300 Data points are generated which can be evaluated to assess a prospective client?
It is this data, that Kabbage evaluates from more than a dozen services given below before it extends a credit line.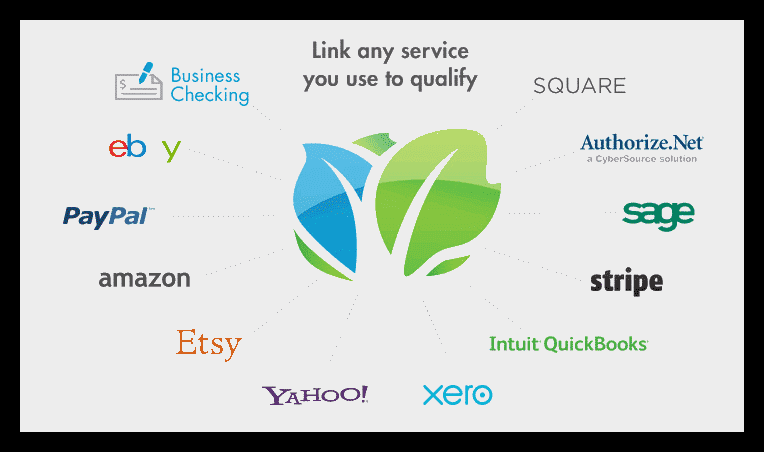 Online Consumer Loans
Karrot is the latest offering of Kabbage Inc. The personal loan portal approves loans within a few minutes and assures online transfer of the loan amount to the client's bank account within 24 hours. The entire loan approval process is automated with no human intervention and the creditworthiness of the individual is assessed based on the credit history of the individual's Savings Bank Account.
Karrot offers more than a dozen different types of loan products, some of these are:
Loan for Debt Consolidation – To reduce high-cost debt.
Loan for Home Improvement – To renovate your home.
Short-Term Loans – Personal loans with repayment duration of 3-5 years.
Wedding Loans – For the dream wedding.
Start-Up Funding – Loan For Entrepreneurs.
The online Peer to Peer Lending market has seen more than US$ 6 billion in personal loans to date. With the launch of Karrot Personal Loans, existing p2p lending websites like Prosper and Lending Club are bound to face the heat in the coming days.