We live in global times when the world economy rules and all the major countries around the world have an open economy that resonates with different economies and responds to it. Today it is not enough to just stay invested in the market of your own country, today you need to diversify your portfolio like never before. Cross-border trading has arrived in the form of NSE IFSC in India. Today, we will inform you about NSE IFSC US stocks. We will also look at NSE IFSC Zerodha, US Stocks trading, US Stock brokers in India and the best broker to invest in US stocks from India.
NSE IFSC US Stocks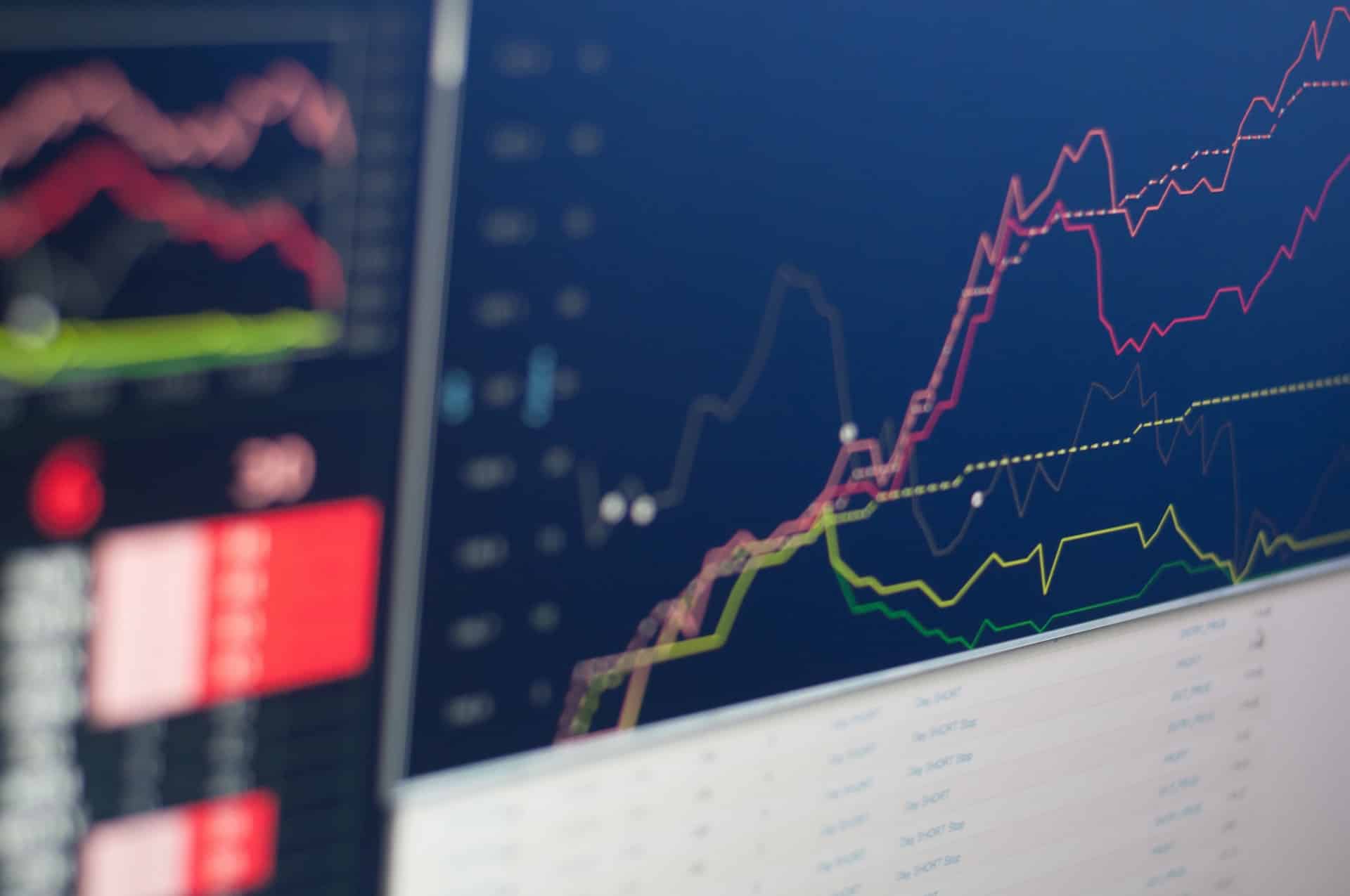 Earlier it was about buying stocks from different industries and indexes, but now it is about buying stocks from markets of different countries. Today as an Indian living in India you can invest in US-based stocks. A few years ago, who would have thought that cross-border trading would be a thing and that anyone with a smartphone, an internet connection and a Demat account would be able to do so? It is all made possible because of NSE IFSC, here is some information about it.
What is NSE IFSC?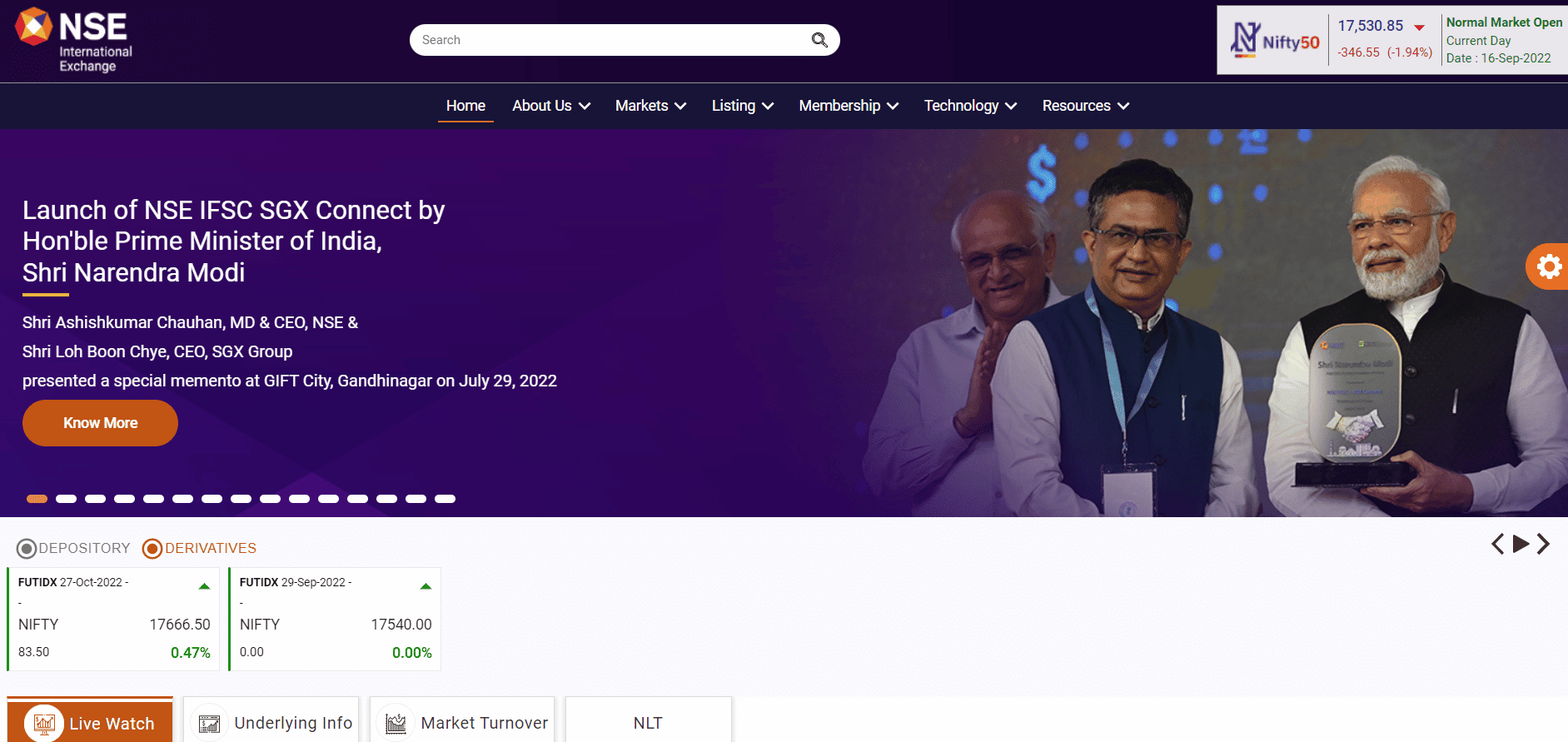 Just like the National Stock Exchange and the Bombay Stock Exchange, a new body has been introduced in India known as NSE IFSC. India has its own stock exchanges, and so does the US with NASDAQ and DOW JONES. So what exactly is NSE IFSC, and what does it have to do with either India or the US?
NSE IFSC is a wholly owned subsidiary of NSE and it stands for National Stock Exchange, International Financial Services Center, that has been launched with the purpose of making cross-border trades possible. It is an International exchange built for Indians that will allow Indians to be able to buy stocks of US-based companies just like they currently trade in the Indian stock markets. The attempt is a very ambitious one on the part of the Indian government and the move is a very welcomed one for the Indian economy. Let us learn more about NSE IFSC US stocks.
NSE IFSC US Stocks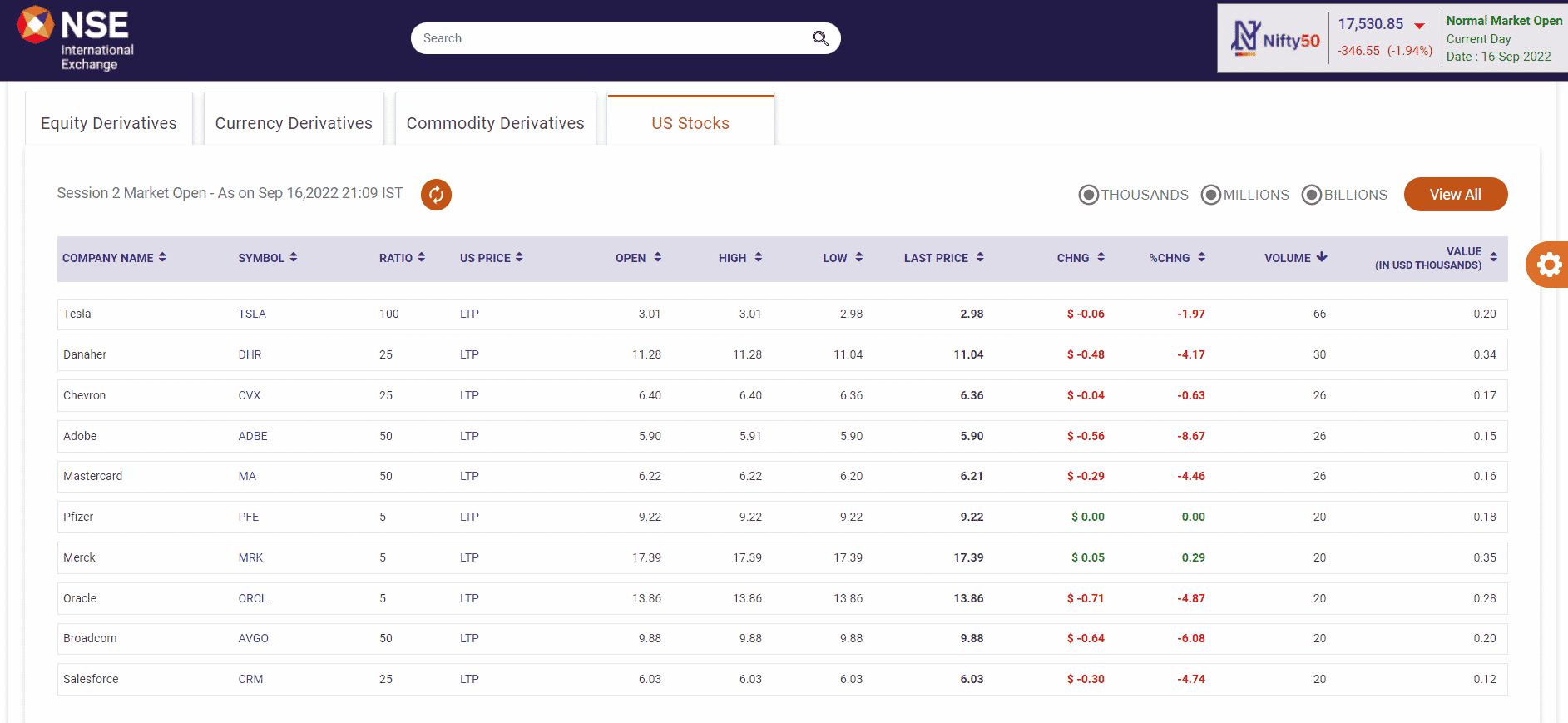 NSE IFSC US stocks are unsponsored depositary receipts that you are given when you purchase a US stock. As an Indian trader, it is not the share that you are given but a deposited receipt is given to you which gives you access to the movements of the corresponding share and certain rights that come with those shares. This way without directly holding the share of a company you get participating and trading rights for the share of that company.
Currently, the US stocks available for purchase by Indian retailers include Amazon, Apple, Microsoft, Alphabet (Google), Netflix, Meta (Facebook), Walmart, and Tesla. The list of companies that you can invest in is only going to increase with time. What is also interesting about investing in these US stocks is that you can invest in them as per ratios and don't have to wholly invest. This means that the US shares are available for purchase in parts or fractions rather than whole numbers, making them somewhat like cryptos for Indian investors.
NSE IFSC Zerodha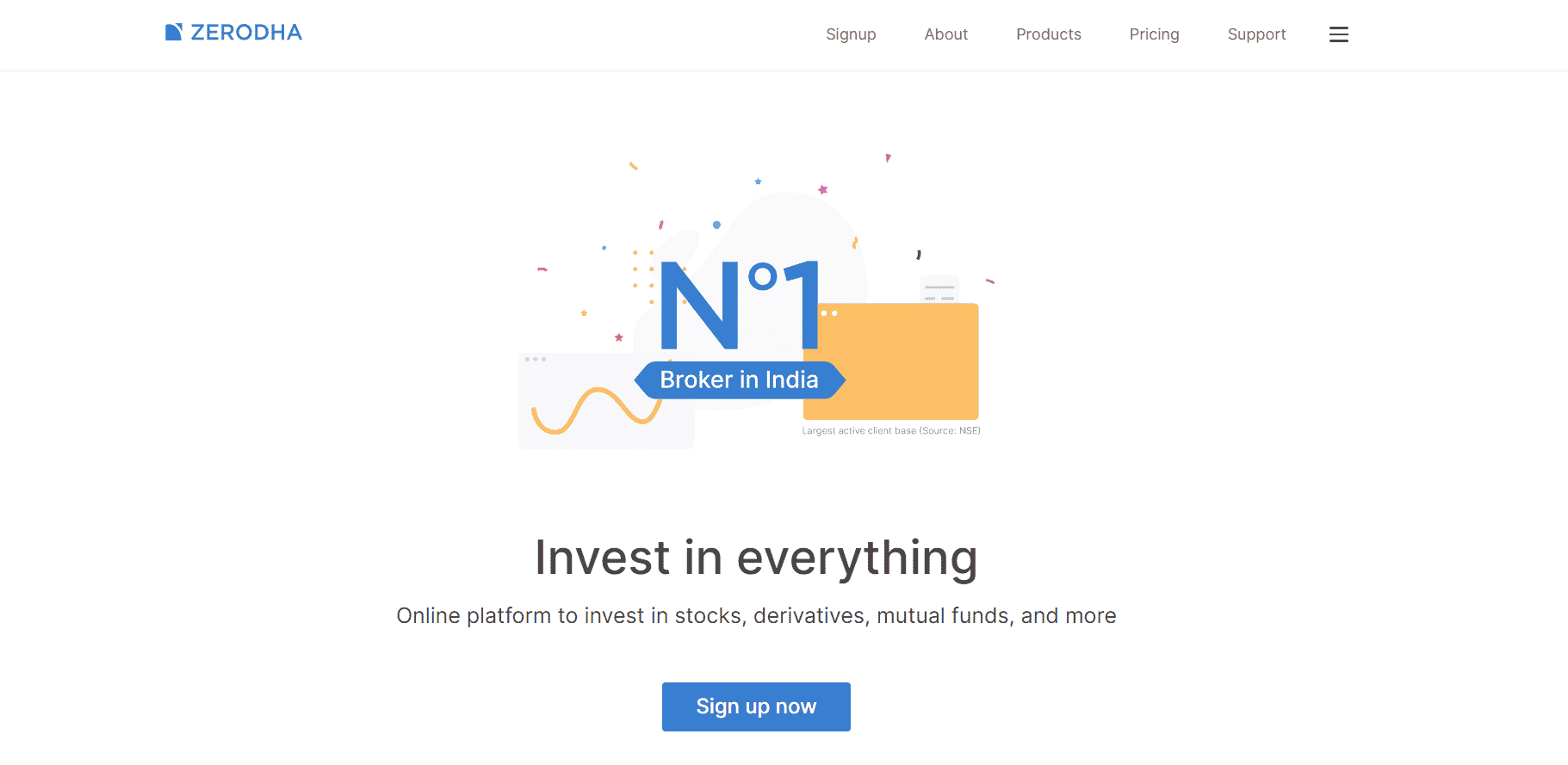 When we are talking about investing in stock markets and other such things we can't afford to miss out on Zerodha, India's top stockbroking company that has millions of users in its ranks. Be it trading in Indian stocks, derivatives, currencies, or commodities, Zerodha lets you do it all and that is what makes it a top app. Being the best in India surely brings forth the question of what about NSE IFSC Zerodha support?
As of now, NSE IFSC is in its testing phase which adds a cap limit to the number of users that can be on the platform. The platform is growing and so will the user base but as of now, Zerodha is not one of the platforms that support NSE IFSC trading.
They are waiting for their membership which they shall get within a few months provided that Indian exchanges and SEBI give them the necessary permits. In the meanwhile, Zerodha is working on making its platform ready for when the time comes to roll out the NSE IFSC-enabled trading.
US Stocks Trading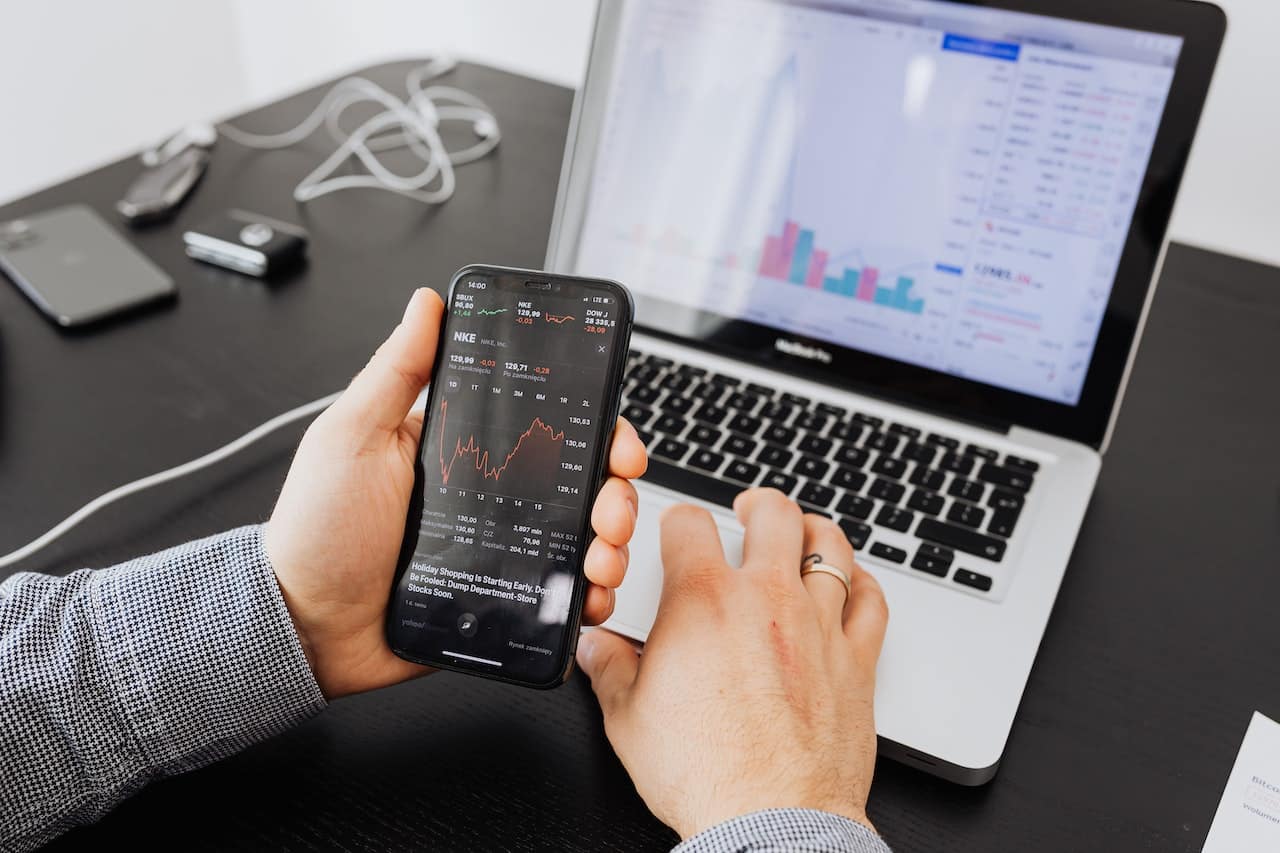 After learning about NSE IFSC US stocks and its status in Zerodha app, let us talk about US stocks trading. This surely comes as great news for a lot of investors and traders that they can now do US stocks trading, however, investing and trading are no cakewalk journeys and there are necessary points that need to be kept in mind when engaging in such activities and thus here are a few things that all investors should know about trading in the US stocks.
You need to have a Demat account with a registered NSE IFSC broker. Once you have gotten an account, it is then that you can transfer funds to it through your local bank account and then you can begin trading on the platform.
As mentioned earlier, you do not get a share or stock as a holding like you would in the Indian stock market, instead you get an unsponsored depositary receipt tied to an underlying share. The share value then gains or losses values and likewise, your investment makes a profit or loss. This receipt also brings you certain rights attached to your purchase.
So far there are 37 registered brokers under NSE IFSC and Zerodha isn't one of them. Also, as of now, 8 US stocks are purchasable, and the number is expected to hit 50 in the near future.
Intraday trading is allowed on the NSE IFSC platform provided that each transaction is backed by the entire transaction value. Also, per year as per Liberalised Remittance Scheme, the transaction limit should not exceed 2,50,000 USD.
All the receipts bought and sold should be settled through NSE IFSC Clearing Corporation Limited. The funds get settled by T+3 days.
The key features of the platform are trading being available in the US stocks, IFSCA regulations protect investors, you get to trade in fractions, you get corporate action entitlement, trading happens under the LRS facility, trading and settlement are done in USD, you get easy access to stuff, settlement is guaranteed, and liquidity by global high-frequency trading.
The trading time is 08:00 PM IST to 02:30 AM IST or 09:30 AM ET to 04:00 PM ET. This time changes as per daylight saving.
Taxation of such assets is tricky and one should only step into the markets once they have understood all the necessary terms and conditions.
US Stock Brokers in India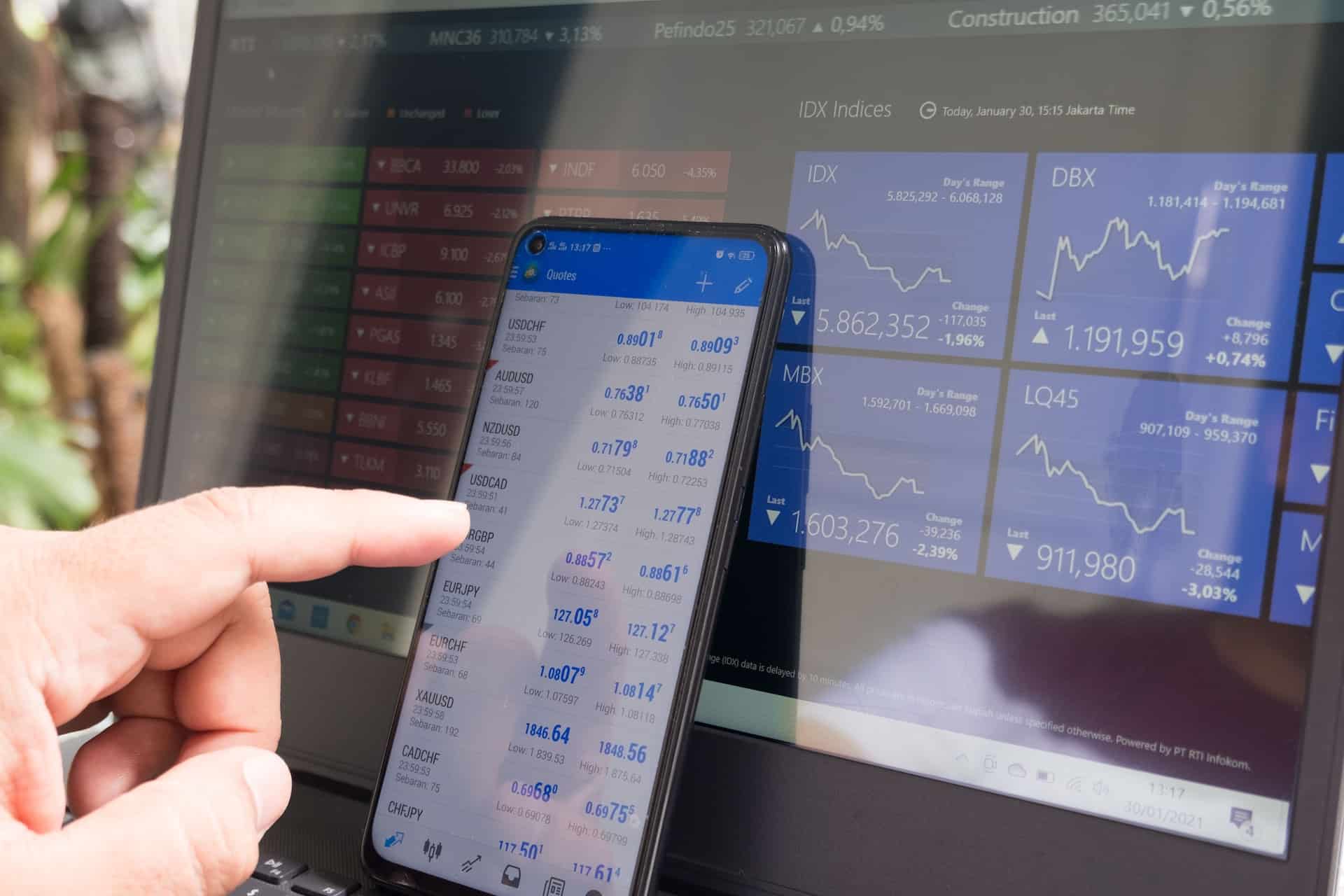 So far NSE IFSC has 37 members. These US stock brokers in India are as follows.
Edelweiss Securities (IFSC) Limited
Mansukh IFSC Broking Private Limited
Divya Portfolio (IFSC) Private Limited
Excel Broking (IFSC) Private Limited
Synergy Dealcom (IFSC) Private Limited
GRD Securities IFSC Limited
Gogia Capital IFSC Private Limited
ESTEE IFSC Private Limited
Share India Securities (IFSC Private Limited)
SMC Global IFSC Private Limited
Global Capital (IFSC) Limited
Pace Financial (IFSC) Private Limited
Arihant Capital (IFSC) Limited
Goldmine IFSC Private Limited
SIHL Global Investments (IFSC) Private Limited
Arya Fin-trade (IFSC) Private Limited
INDO THAI Globe Fin (IFSC) Limited
Dolat Capital IFSC Private Limited
Jainam IFSC Mavens Private Limited
Tradeair (IFSC) Private Limited
RSL IFSC Private Limited
Plustrade Holding (IFSC) Private Limited
Stockholding Securities IFSC Limited
DAGA Business (International) Stock Brokers (IFSC) Private Limited
EmkayGlobal Financial Services IFSC Private Limited
Raghunandan Capital (IFSC) Private Limited
Motilal Oswal FINSEC IFSC Limited
Phillip Ventures IFSC Private Limited
Marwadi International Securities (IFSC) Limited
FINDOC Investmart (IFSC) Private Limited
Anand Rathi International Ventures (IFSC) Private Limited
HDFC Bank Limited- IFSC Banking Unit (IBU)
Evermore Global (IFSC) Private Limited
Open Futures and Commodities IFSC Private Limited
Star FINVEST (IFSC) Private Limited
SGX India Connect IFSC Private Limited
Appreciate Booking IFSC Private Limited
While these are NSE IFSC registered brokers, there are other apps through which you can trade in NSE IFSC US stocks. INDMoney is one such app that allows you to trade in US stocks. Interactive Brokers is another such stockbroker in India that allows you to deal in US stocks. The internet is filled with multiple such apps, however, before downloading the app it is necessary that you do thorough research and checks as to which of the apps is SEBI approved and also trustworthy, otherwise you might become a part of the fraud. We will now tell you about the best broker to invest in US Stocks from India.
Best Broker to Invest in US Stocks from India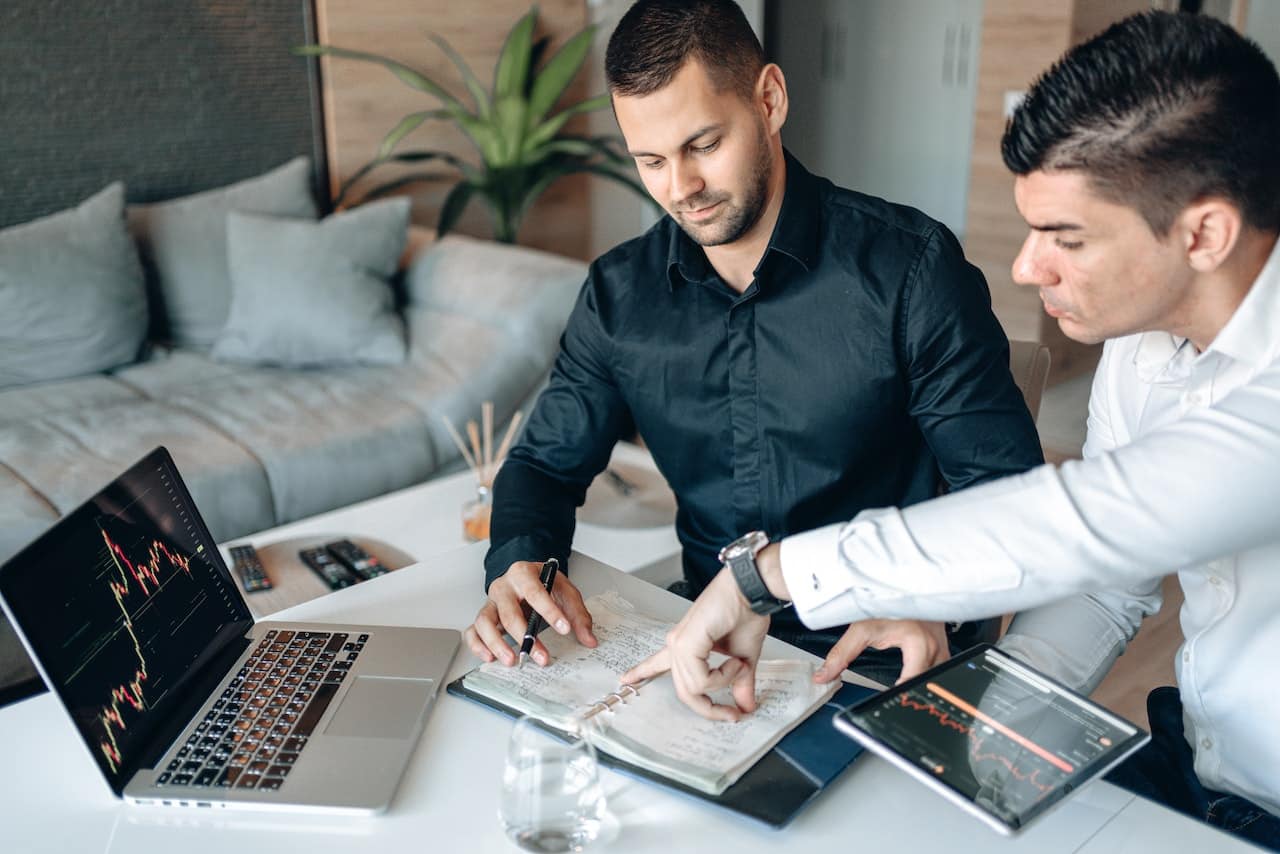 As we mentioned the internet is full of such apps that allow you to trade in US stocks, however, the best broker to invest in US stocks from India would include names like Groww and INDMoney, names that many Indians would be familiar with. To decide and settle on an app first you need to know the qualities that you are looking for in an app. When we are talking about stocks we are talking about money and investment, so it is firstly very essential to look for an app that is trustworthy and safe.
Later on, you should check for features that are beneficial for you. Being charged low transaction fees, making life easier for the investor, the latest features, etc. should also form the basis of your research and in the end, the app that suits your purpose the best is the one that you should go with. But are NSE IFSC US stocks worth it? Let us find out.
Also Read: What is NSE IFSC?

Should you invest in NSE IFSC?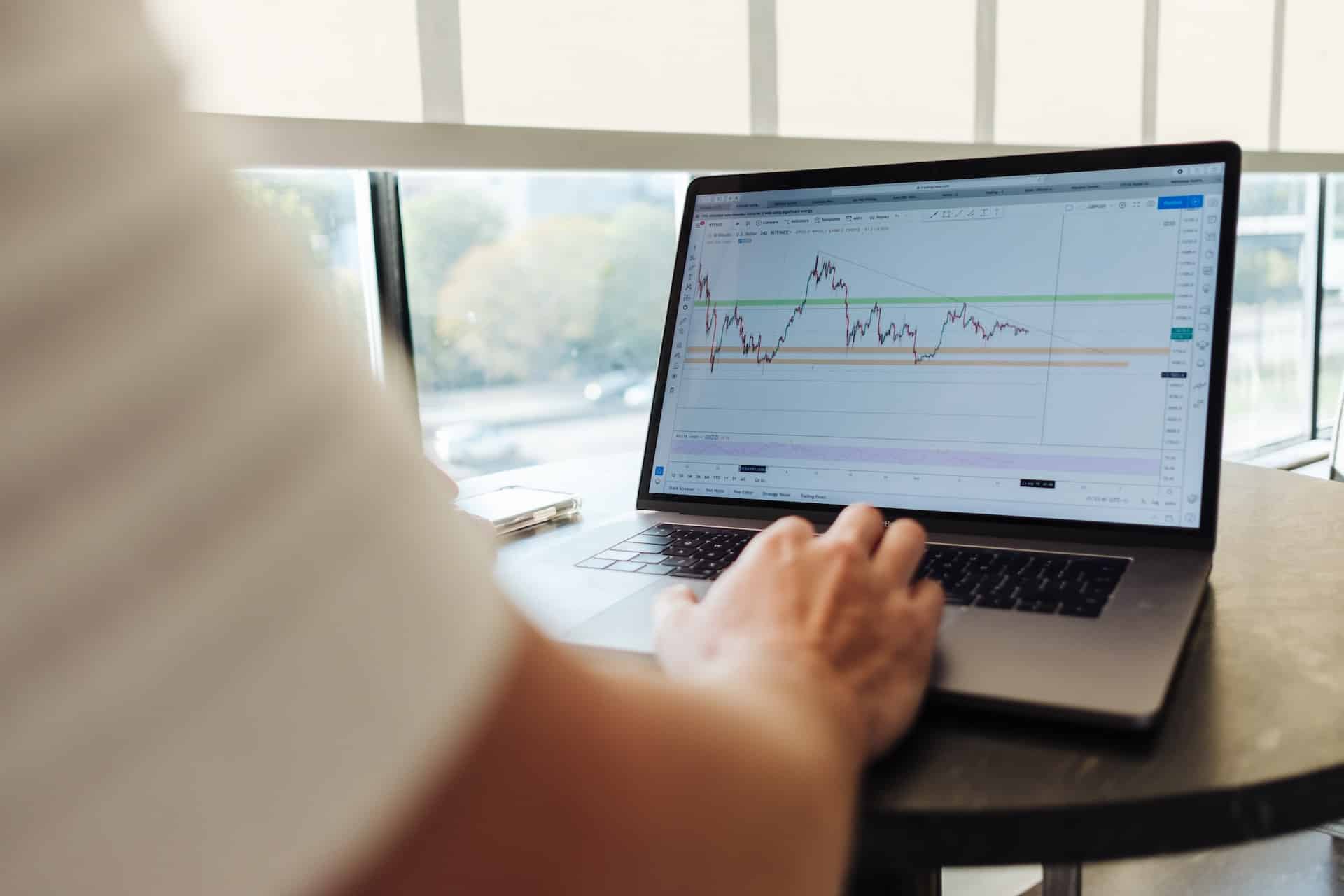 NSE IFSC at this juncture has surely made a place for itself in the place of reader's brain but are you decided or still undecided about the usefulness of the platform? Well, if you still haven't got the conviction to make a decision regarding NSE IFSC then let us summarise a few pros and cons of the platform that help you make a decision.
Pros
You get to diversify your portfolio by getting to invest in select shares from across borders, instead of having to switch sectors in the same market.
The volatility in the market allows intraday investors to make benefit from their portfolio during trading hours.
You are liable only to a fraction of the share and not the whole share as the US stocks are purchasable only as fractions rather than a whole.
Cons
The investor carries multiple risks like exchange value, liquidity, settlement, conversion, etc.
It is new territory and there is a lack of sufficient data which might weigh heavy on a lot of investors. It can negatively affect the portfolios of a lot of investors.
Taxation matters on US stocks are not totally clear and that might leave a lot of investors confused as to how to go about their investments.
With newer and newer avenues for investment coming up daily it is really getting difficult to keep up with different types of assets. NSE IFSC might be a solid new entry into the investing segment but only time will tell how the Indian retail investors feel about it. NSE IFSC US stocks have surely managed to create a lot of buzz in the minds of Indian investors who have particularly been keen about investing in US stocks.
People are also waiting for NSE IFSC Zerodha to launch so they can invest in it confidently. However, US stocks trading can be done through various US stock brokers in India, and depending on the choice of your best broker to invest in US stocks from India you can find a perfect app and get ahead of the curve and stand to make early profits in this new and interesting space.