Issue #38
|
Tuesday, 10 Jan 2023
|
Reading time:
20 mins
---
Hello !
Welcome to our weekly newsletter, where we bring you inspiring stories of success and financial abundance from people all around the world. Each week, we'll feature profiles of individuals who have achieved remarkable success in their careers and businesses, as well as expert insights and practical tips on how to increase your own wealth and prosperity. We hope you'll find these stories and advice both motivating and useful as you work towards your own goals of success and financial security.
In this week's newsletter, we will talk about:
The Wild Story of Wild Streak Gaming
How Usermaven made $120,260 in 3 weeks
Gain 20,000 users in three months with $50
1. The Wild Story of Wild Streak Gaming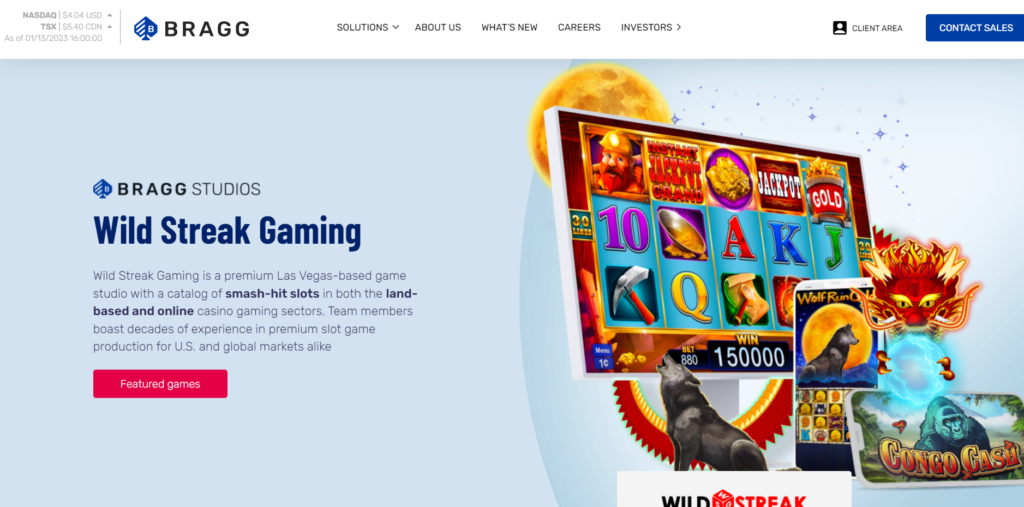 A 14-employees gaming company that was only 6 years old when it was sold for a total of $30 million. This is the story of Doug and Roxanne Fallon company Las Vegas-based Wild Streak Gaming. These days who does not dream of building a start-up into a million- or billion-dollar company. But not all of us put effort into building one. Doug Fallon and Roxanne Fallon build their dream start-up in Las Vegas in 2016. "Failure is a path to success", well if that is not the most accurate quote ever in terms of the success of entrepreneurs. Wild Streak Gaming also faced some early failures while trying to build its dream company. "Quitters aren't winners" and the couple was not quitters, they applied their expertise in online gaming and grabbed the attention of Bragg Gaming Group in 2021.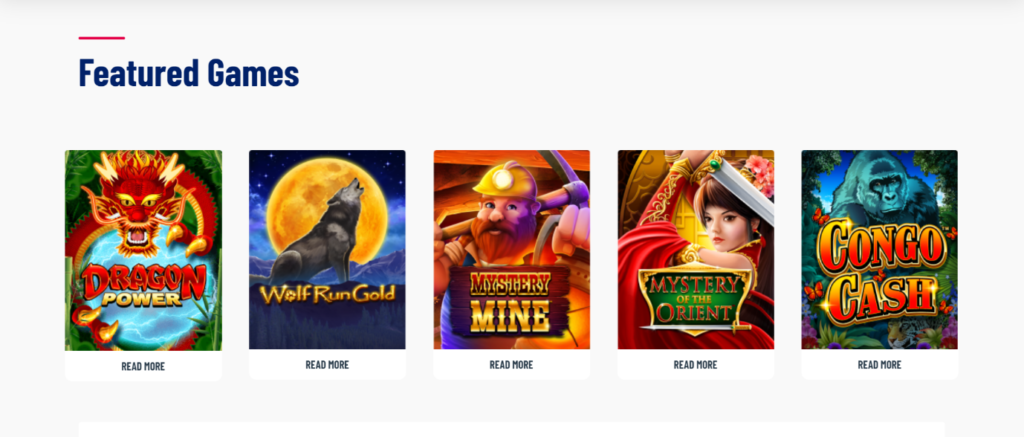 Initially, Wild Streak Gaming was creating land-based game designs and structures. They are more focused on online content, and they currently customized games for various markets in the US and Europe. The portfolio of Wild Streak Gaming has been growing which currently stands at 39 titles with tons of game assets and design mechanic that helps a variety of operators and slot players with the games deployed on 12 different platforms.
The acquisition was not only based on the success of Wild Streak Gaming there was also some mutual acquaintance between them that also helped them to discuss the potential acquisition. Doug Fallon has over 20 years of experience in the gaming industry and his wife Roxane Fallon was a computer programmer and entrepreneur. The creators of Wild Streak Gaming have decades of experience in casino games. Braggs Gaming Group wanted that experience and expertise in their company. The acquisition was carried out smoothly without any hurdles. The couple accepted the $30 million offer which broke down to $10 million cash and $20 million in equity over 5 years. The annual revenue crossed the $1 million mark by 2020, less than the time before the acquisition. The couple made the decision right away without giving much time and effort to it. This move helped Wild Streak Gaming to develop new land-based and online games with much better experiences for the players. The money part is another great benefit of the deal.
Below is the Quarterly result of Wild streak gaming after the acquisition.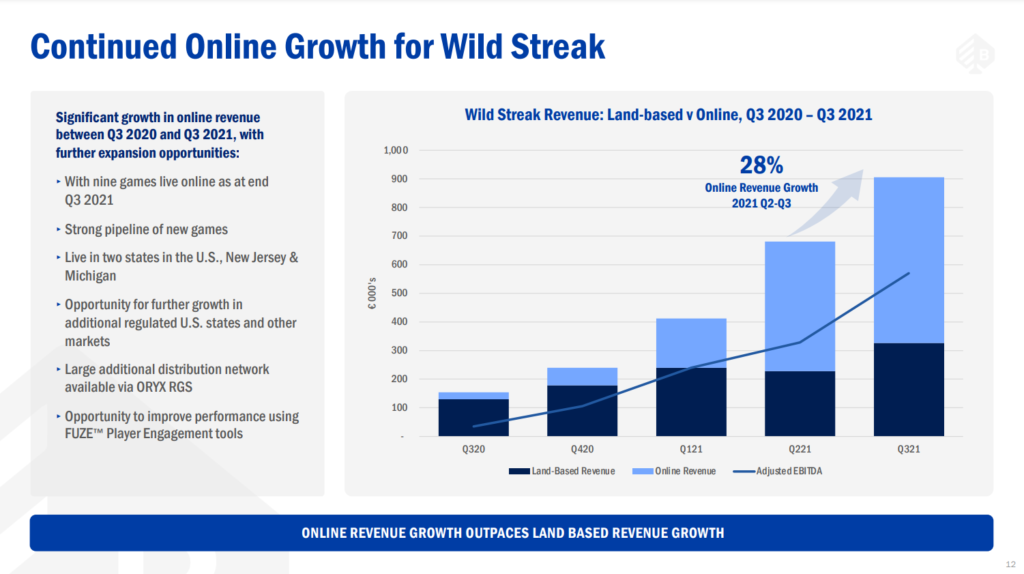 The story does not end here. The lions have tasted the blood and now the lion will chase for more. After the acquisition, Doug Fallon was appointed as the content director, and Roxane as the operations director at Bragg Gaming Group. The CEO of Bragg welcomed the whole Wild Streak teams as he said in an interview, "We welcome Doug and the whole Wild Streak team onboard, and we look forward to leveraging Doug's expertise to lead our US and global content creation strategy,". Soon after the acquisition of Wild streak, the newly acquired company collaborated with International Game Technology (IGT) to develop four exclusive land-based slot titles for IGT which strengthen the collaboration of IGT and Bragg Gaming Group. The founder of Wild Streak and the Managing Director of Group Content at Bragg Gaming Group said, "We have enjoyed a productive and long-standing collaboration with IGT and are delighted to expand our relationship with them for the development of an additional four titles for their land-based slot operations." The couple is more than happy with their new journey and the company is also on the rise ever since. The move came out to be wise and gave the founders the prize. Hope this story brings the hidden entrepreneur inside of you and motivates you to work on that from scratch to a fine art. Well, if you failed don't blame us as we already mentioned above "Failure is a path to success".
2. How Usermaven made $120,260 in 3 weeks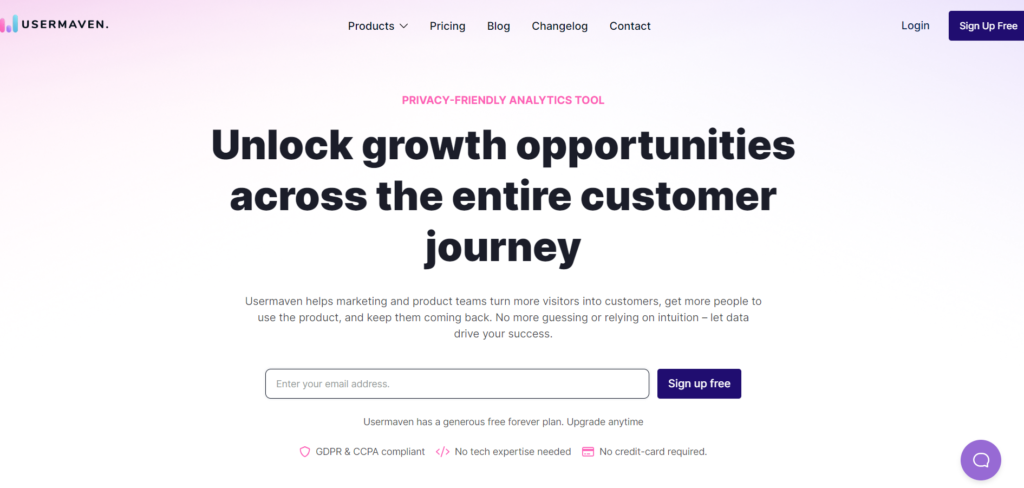 What if I tell you there is a possibility of making 100,000 dollars in just 3 weeks? Sounds like a Ponzi scheme? Well, it isn't. In this story, we will dig in and tell you about US-based Usermaven and how they made more than $120,260 in just three weeks of public launch without any external investments of any kind. Not even paid ads.
The idea of Usermaven started when the team of ContentStudio and Replug got frustrated in setting up analytics for both SaaS products. They wanted an analytics solution that was easy to use and didn't require a degree or diploma in computer science to set up. Everything they find was overly complex and time-consuming and the configuration was not at all easy. They already faced a problem to solve. The team started working on Usermaven, the basic tool built to provide powerful insights with ease. There was a lot of consumer-related question that was answered with Usermaven in just a few clicks when used internally by the developing team. A few are given below.
The traffic sources or campaigns which is bringing in the best customers.
The number of people who signed up last week and the number of users who completed the onboarding.
The number of onboarded users who are at or reached the activation stage.
The features which are loved by the users and also the one that is causing fatigue to the users.
The users who are slipping away and needed to get interacted with to reduce the number.
The internal team found Usermaven quite helpful and easy to use but they were already familiar with the product so they knew the how and where of the product and no one can be sure if that will be the feedback of the actual users when they will use Usermaven. Getting validation from real users was the reason behind the early beta access opt-in landing page of Usermaven. They created a landing page and added people to the waiting and at the end of filling out the form, they were redirected to the Typeform survey where they answered the questions about their business and some product-related question or the problems they find while using the analytics tools. they also gave a demo call where they gave an early look inside the platform. They received 96 survey submissions and 30 demo calls. The traffic to the landing page was attracted through industry friends, Facebook groups, Producthunnt Ship, Betalist, Indiehackers, and Slack communities. They paid for the campaigns on Producthunt Ship and Betalist but the results were disappointing although they got good results from Facebook groups and Slack communities.
Now they dropped the bomb that exploded and got them the highest traffic, more than they even aimed for. The lifetime deal was the bomb. Lifetime deals in SaaS products are not considered as effective as the normally paid plans by the pundits of the industry. Proving the pundits and the considered experts wrong by ignoring the mob mentality. The lifetime deal was launched without using any platforms like Appsumo, Pitchgroud, SaaS Mantra, and more, which offer the tools and features to run lifetime deals. This helped in getting all the money directly to their bank accounts without sharing the amount with any other platform.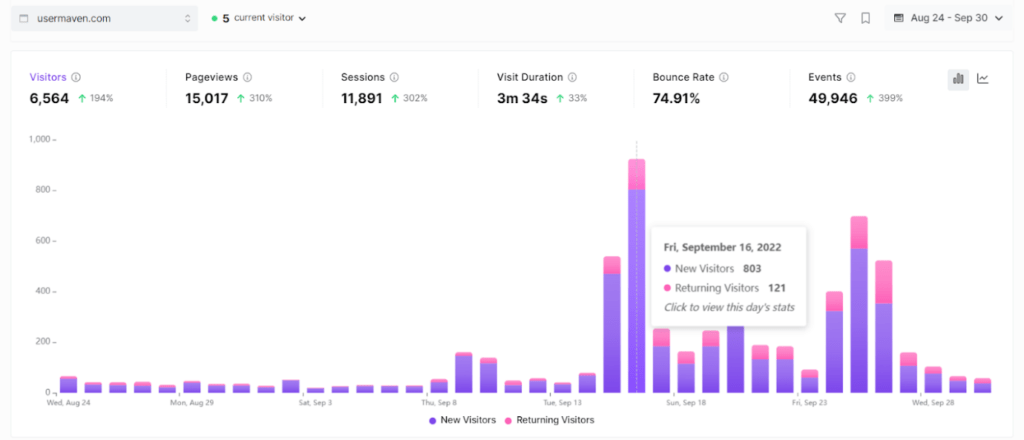 The steps that helped them get this right and aware of the target audience are as followed:
Landing page conveyed everything they wanted about the Lifetime offer with clear call-to-actions of one objective i.e., purchase, a demo video of the tool.
Word-of-mouth marketing, E-mails to beta users without spamming them.
Creating urgency by making the deal time-bound and limiting the number of codes
Testimonials from the beta users.
About us for building trust and up-to-date FAQs section to clear the doubts.
The channels they used to add traffic to the landing page. E-mails to the users, Facebook groups, Twitter threads, and cross-promotion through the users of other products but only sent 3 emails in total without annoying the users. The goal was $100,000 and they reached $120,260 in three weeks from 373 customers.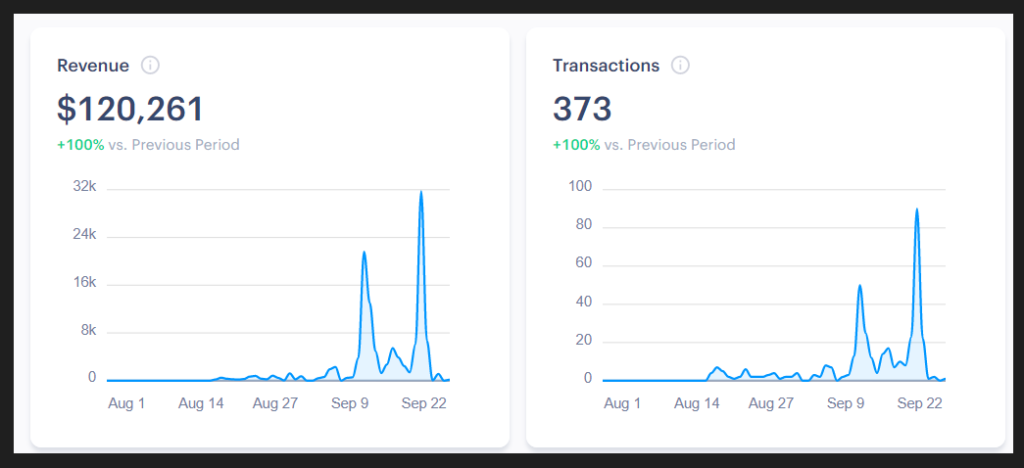 You don't need money to make more money, you just need a good plan to support your idea. We hope you are motivated enough now!
3. Gain 20,000 users in three months with $50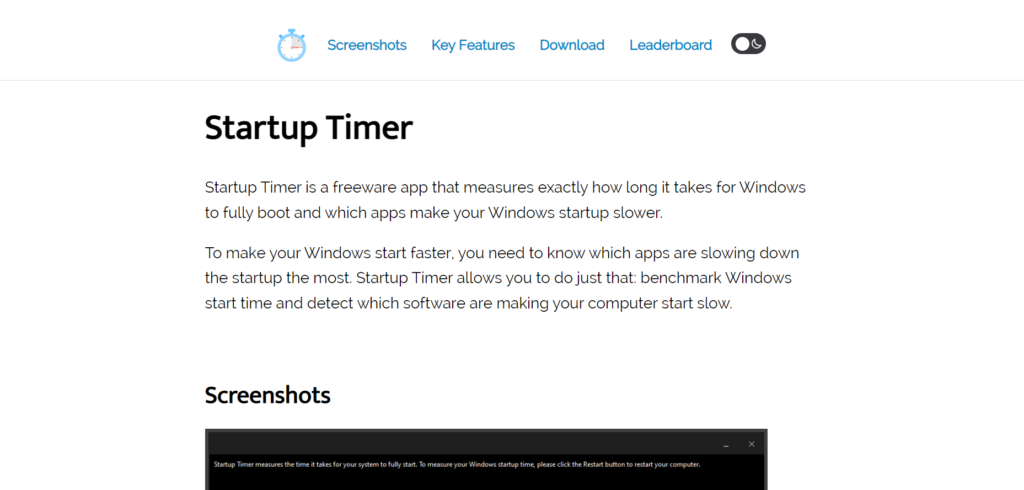 Sounds like a scam? We aren't making jokes or false claims here. The Startup Timer grew from zero backlinks and zero Domain Authority ranking to 213 backlinks and 21 Domain Authority. The only thing Jouni Flemming paid for is the Press release and that too was only $50.
Startup Timer is a freeware app for Windows that measures how long it takes for a Windows PC to fully start up and also points out which of the installed apps are making the system get slower. The target audience is small and it's a straightforward app with 16k rows of code and only took a month to develop it.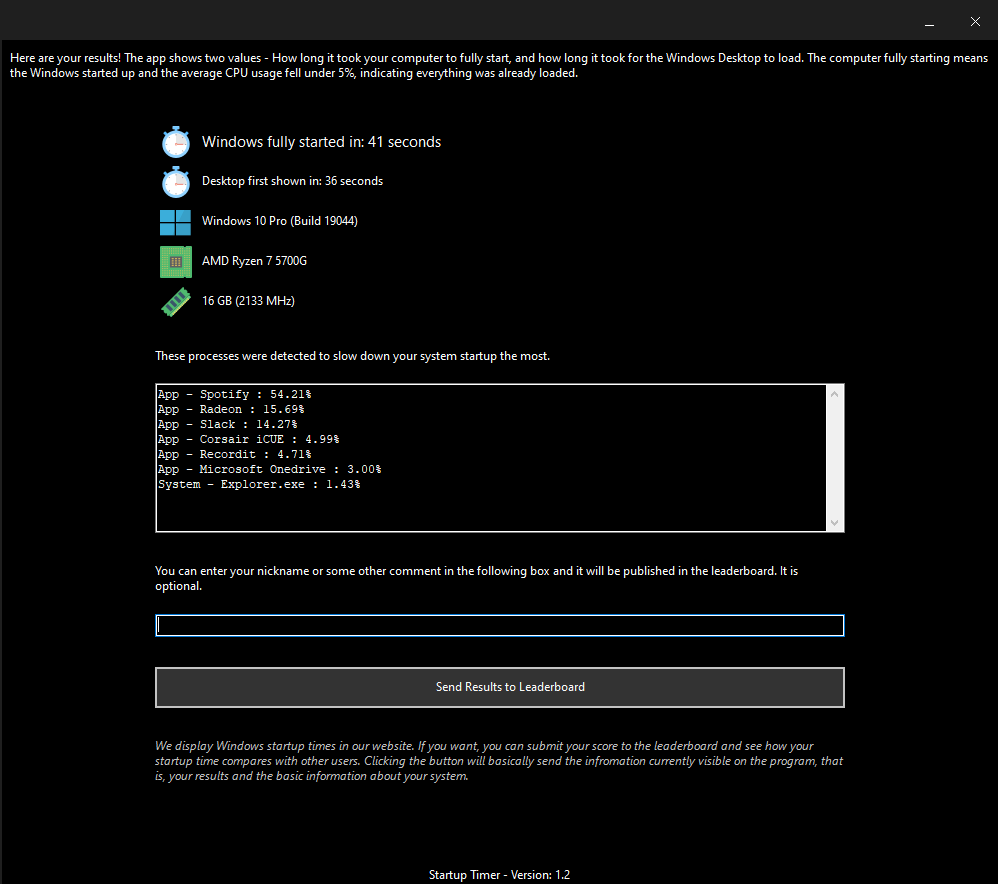 Initially, Jouni Flemming posted about the launch of the app on Indie Hackers and Reddit's /r/sideproject/ as well. He worked on quality as he believed in quality over anything else. The motto was to deliver a product with minimal features, but the features should be polished and should work efficiently.
The next thing he did was the press release. The old-school method can be very effective and for Jouni Flemming, it worked quite a few times. The press release needs to be written in a specific format and then find a platform and pay them the fees to distribute it to different relevant media outlets, freelance reporters, and websites. He chose EIN Presswire. The package he bought was of multiple press release distributions which costs $50. It was picked up by a few news outlets. The thing with the press release is that the news outlets might notice it but not publish it or delay it or they will just run a story about the product. So, you cannot measure the success of the press release accurately.
In the case of Startup Timer, the press release was sent out on October 27th, and on October 31st it was featured in a major German computer news website called Computerbase.de which helped with getting thousands of visitors. It happened just a few days after the press release which proves that the press release does help if your product is good enough to get attention.
The third step to getting his app the attention he wants was to submit the app to the best quality software downloads websites like download.com and others. The submission process is different on different websites. some may ask you to mail them to list your software while others make you sign up for an account, fill in a form, and so on. Jouni Flemming applied his quality over quantity in this step too. He only listed his software as the best website ignoring the websites with spam and malware. The last step he did was to search for the relevant keyword on the web and then contacted the first-page search results websites telling them about his new app and how it is a good fit to list in the article. This worked for him, the app was getting listed in those articles and that was all he did to market his app and gained 20,000 users in just three months.
If you are determined and hard-working, you can continue to become successful and chase your passion at the same time. So, never give up and keep growing!
News Bites
1. Huobi Global planning cut down its employees
The last few years were full of ups and downs for crypto. Last year was filled with downs for crypto. The crypto world saw some of the worst incidents last year. From crypto tokens going down and proving to be a scam to exchanges like FTX going down. The Crypto world has felt some of the worst tremors that shook the entire community. Now another exchange, Huobi has laid off 20% of its staff and they are planning to maintain a very lean team in the future. Not just Huobi, SuperRare, and Genesis have also announced job cuts. The layoffs are the only problem that is being faced by Huobi currently. They also experienced a significant number of withdrawals recently. According to stats of Crytoquant on November 2, 2022, Huobi held more than 20,000 BTC but as of today, the exchange's BTC reserves have gone to 16,709 BTC approximately. The case is similar with ETH reserves too. Huobi had 22 million ETH in reserves as of November 2, 2022, and the current number has gone down to 18.19 million. Other exchanges like Binance have also seen huge withdrawals recently.
And it does not end here. Huobi Korea is looking to cut ties with its parent company Huobi. As per a report by News1 Huobi Korea plans to purchase shares from the parent company and change its name. they also cleared and said, "equity relationship with Huobi global will also be sorted out,". They opted for this move as they were misjudged domestically as a Chinese exchange and by changing its name, they can strengthen its domestic presence. The exchange is offering 15% APY on USDT whereas Binance is offering 5.5% which is quite suspicious. All these news doesn't look good for the exchange. Be aware if you are into crypto and keep up with us to be up to date with the crypto news.
2. World Bank slashing the growth rate for global as well individual economies
The World Bank projected a 3% growth outlook for 2023 in mid-2022. A few days ago, World Bank slashed the 3% projection to 1.7%, because of what it sees as broadly worsening economic conditions. The impact came from the downgrading of all of the forecasts for advanced economies in the world.
The earlier projection for US economic growth was 2.4% and in the latest report, it saw a downgrade and came to 0.5% which is quite low. China's earlier projection was 5.2% and in the latest report, it is 4.3%, Japan from 1.3% to 1%, and Europe and Central Asia from 1.5% to 0.1%. This year would be marked as "The third weakest pace of growth in nearly three decades overshadowed only by the global recessions caused by the pandemic and the global financial crisis," the World Bank said.
The World Bank also said that the tighter monetary policies from the central bank in every country might have been an important factor to tame inflation but they have worsened global financial conditions. The forecast for 2024 also got lower to 2.7% from an earlier projection of 3% growth.
China is a key variable this year as stated by the international development institution. "The economic recovery [in China] may be delayed if reopening results in major outbreaks that overburden the health sector and sap confidence," the report said. "There is significant uncertainty about the trajectory of the pandemic and how households, businesses, and policymakers in China will respond." The president of the World Bank President David Malpass said on CNBC's "Closing Bell" on Tuesday that "China is a key variable and there may be an upside for China if they push through Covid as quickly as they seem to be doing."
3. India became the third-largest auto market surpassing Japan
India has surpassed Japan to become the third-largest market for auto sales in 2022 as per a report by Nikkei Asia. In 2022, India sold 4.25 million units of new vehicles, while in Japan 4.2 million units were sold. The report stated that easing chip shortages helped top auto companies in India like Tata Motors and Maruti to record a boost in sales in 2022. "New vehicles delivered in India totaled 4.13 million between January and November 2022, according to the Society of Indian Automobile Manufacturers. Adding December's sales volume reported by Maruti Suzuki, India's largest carmaker, brings the total to roughly 4.25 million units."
China topped the chart in the year 2021 as 26.27 vehicles were sold in the year, followed by the US at 15.4 million and Japan at 4.44 million. India was in fourth place, which sold around 4 million units. The auto market in India has seen a lot of fluctuation in recent years. In 2018, a rough figure of 4.4 million vehicles was sold, the number fell below 4 million in 2019. In the next year, the covid pandemic hit the country and sales dropped below 3 million units. Although to be noted only 8.5% of Indian households own a passenger vehicle in 2021. So, there is a lot of room for higher sales in the country.
Before you go
I hope these stories were inspiring! Know someone who might dig this newsletter? Share this newsletter with a friend.
Here are a few things you can do if you enjoyed reading this newsletter:
Explore past issues or share this newsletter with a friend.
Until next week, keep minting money!
Published with ♥ by Moneymint