Issue #36
|
Monday, 2 Jan 2023
|
Reading time:
9 mins
---
Hello !
Welcome to our weekly newsletter, where we bring you inspiring stories of success and financial abundance from people all around the world. Each week, we'll feature profiles of individuals who have achieved remarkable success in their careers and businesses, as well as expert insights and practical tips on how to increase your own wealth and prosperity. We hope you'll find these stories and advice both motivating and useful as you work towards your own goals of success and financial security.
Success Story of Upstart: Effortless Credit based on True Risk
Today we are going to explore the story of Dave Girouard, CEO cum Co-founder of Upstart and how he and his two partners Paul Gu and Anna Counselman built a $1.40 billion company.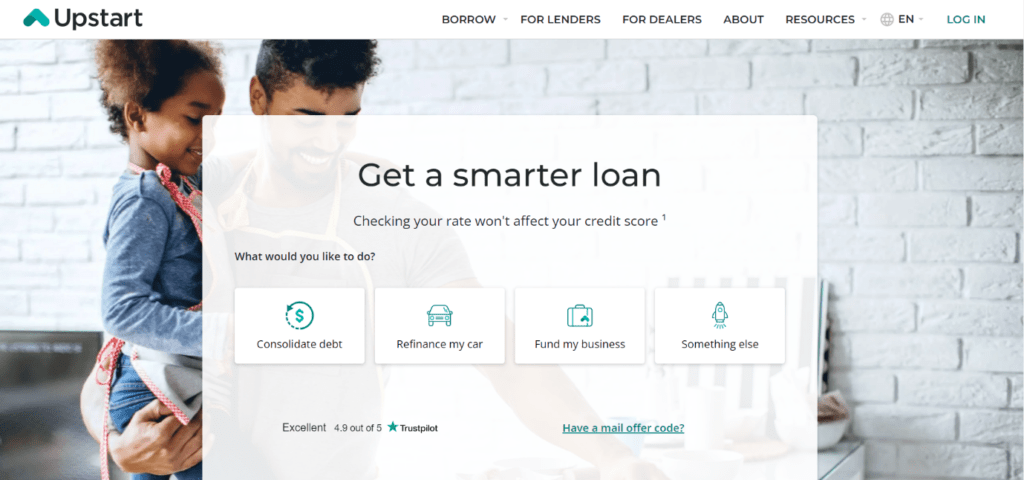 Upstart was founded by Dave Girouard along with his two partners Paul Gu and Anna Counselman in the year 2012. The California-based venture focused on automating the lending process by combining modern tech and data science.
Dave Girouard, CEO cum Co-Founder of Upstart, was formerly the President of Google Enterprise. In a conversation with the Ladder, Girouard said, "I was at Google for eight years and I was president of a fairly large division … the cloud application part of Google … if you're familiar with Gmail and Google Docs, etc. I had grown that to quite a large business and a large team. But really, I decided that I wanted the experience of starting my own company"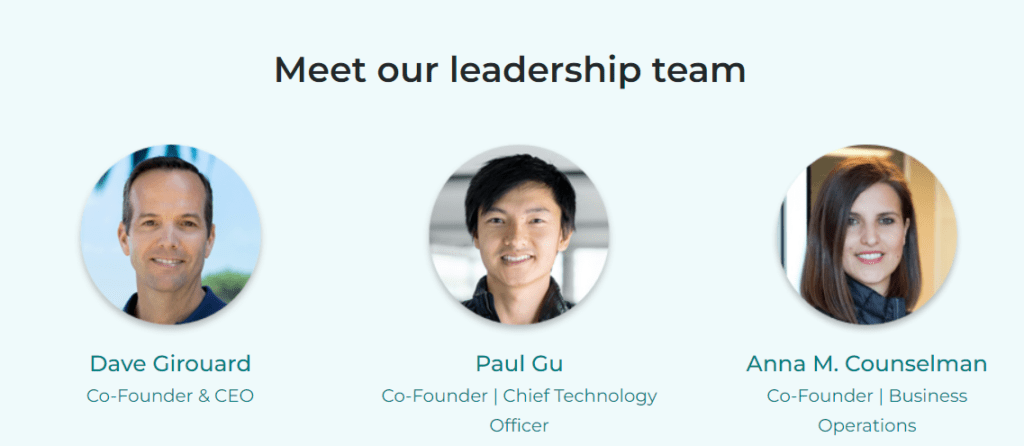 He also told Ladders about how he came upon the idea of Upstart, he said, "It wasn't anything particular … really just through conversations with people about access to credit and such. I didn't come from any sort of financial services or lending background, but the basics of what we do and the intuitive opportunity we saw was fairly obvious that modern technology and modern data science could improve access to credit. Of course, the basics of why access to credit matters are fairly obvious even if you're outside the industry." He further said, "there was an enormous opportunity for improvement, particularly around access to credit."
Upstart is the first AI driven credit lending platform which was founded in 2012. The company advertise itself as AI driven that means there are combinations of several ML models working together to identify and define risks. So, we can define Upstart as a Machine Learning platform that help the banks to identify risks when they're offering loans or credit. The three most important things for Upstart are Data variables, Data count, and Learning Algorithms.
In United States four out of five citizens have never defaulted on a loan and yet almost 50% of these borrowers have a credit score that does not qualify them for low interest rate loan and Upstart is trying to solve this gap only by enabling effortless credit based on true risk. Traditional models can never estimate true risk like Upstart as it uses machine learning and data leveraging methods to estimate true risk.
The unique model of Upstart has led to 75% reduction is loss rates for the banking companies and has increased the rate of conversion by 10X. Upstart's model works mutually for banking partners and consumers as it estimates the risk better and helps the banking partners to give loans at lower risk and the consumers can avail the loans at cheaper rate of interest.
Upstart launched next-day funding of loans in 2014 which meant borrowers were allowed to use their funds earlier than before all thanks to the quick risk assessment algorithms. The company has raised $160 million from various investors such as Google Ventures, NEA, Kleiner Perkins, Marc Benioff, Khosla Ventures and the list goes on.
Since Upstart is a new approach that relates to financial transactions, the financial regulators monitored it from the very beginning in order to ensure that it wasn't leading to any sort of abuse or fraud. A no-action letter was given to Upstart, in 2017, by the Consumer Financial Protection Bureau. In the letter they referred to their use of additional metrices as producing alternative data.
In 2019 at Washington D.C. in a hearing before House Task Force on Financial Technology, Upstart's CEO validated the concerns about fairness in alternative data as well founded and algorithm that can assert fairness as founding principle of the company.
Upstart issued $8 billion in loans in 2020 putting itself at market share of slightly less than 10%. It is already a profitable company with good profit margin while it still maintained extremely high revenue growth rate of triple digits.
In late 2020, Upstart went public with a share price of $20 and since then the price of its stock has grown by nearly seven times. The current market cap of Upstart is $11 billion. Stock price of Upstart surged 220% from $125 in June 2021 to $401 in September but when the market corrected itself the stock price fell about 67% to $132.
The Upstart share proved to be bullish as it gave more than 20 times to the early investors in less than a year of being traded on the exchange. Due to the growing profitability and growth story of Upstart its' share price experienced a bullish move. The increasing profit margins, increased cash on hand, jumping revenue all point to a strong business with solid foundation.
In September 2020 Upstart acquired Prodigy and with this acquisition the company issued the first auto loan. Upstart did not limit itself to the personal loan market but it expanded to both mortgage and lending market.

Share surge earning for the year was 3.31% hiked.
The company gets most of the revenue from platform fees, referral fees and loan servicing fees as customers pay their debts. Upstart has optimized the data models which are used by the banks to estimate the risks for loans both personal and auto.
According to Seeking Alpha's author "The problem that Upstart is solving is a large and significant one: efficient access to credit by consumers. 80% of borrowers have never defaulted on a loan, yet only 48% of borrowers have access to prime credit."
Quarterly Revenue of Upstart for 2021
| | |
| --- | --- |
| Quarter | Revenue (Millions of USD) |
| Quarter I as of 31/03/2021 | $121 |
| Quarter II as of 30/06/2021 | $194 |
| Quarter III as of 30/09/2021 | $157 |
| Quarter IV as of 31/12/2021 | $376 |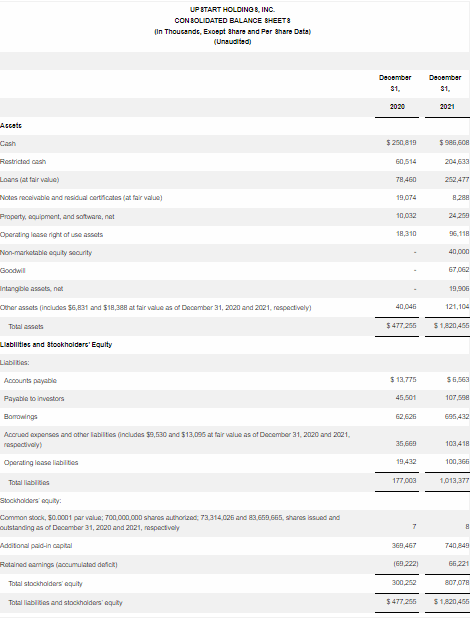 Upstart is expecting the following figures for the year 2022:
Revenue of approximately $1.4 billion
Net Income of $18 to $22 million
Adjusted Net Income of $50 to $52 million
Contribution Margin of approximately 45%
Adjusted EBITDA of approximately 17%
Auto Transaction Volume of approximately $1.5 billion
Basic Weighted-Average Share Count of approximately 84.3 million shares
Diluted Weighted-Average Share Count of approximately 95.9 million shares
Upstart has a promising business model that provides profit to its partners and shareholders. The company proved its approach to its lending partners and customers. The FinTech company is one of its kind also the company has a strong leadership base, and the le
Before you go
I hope these stories were inspiring! Know someone who might dig this newsletter? Share this newsletter with a friend.
Here are a few things you can do if you enjoyed reading this newsletter:
Explore past issues or share this newsletter with a friend.
Until next week, keep minting money!
Published with ♥ by Moneymint