Issue #36
|
Tuesday, 10 Jan 2023
|
Reading time:
18 mins
---
Hello !
Welcome to our weekly newsletter, where we bring you inspiring stories of success and financial abundance from people all around the world. Each week, we'll feature profiles of individuals who have achieved remarkable success in their careers and businesses, as well as expert insights and practical tips on how to increase your own wealth and prosperity. We hope you'll find these stories and advice both motivating and useful as you work towards your own goals of success and financial security.
We've got lots of great stuff in the newsletter for you this month. A brand-new case study, some news articles we shared around our office, and a secret deal. Let's do this. 💪
In this week's newsletter, we will talk about:
On the flip side of Hemp: Sisters breaking stereotypes
From To-Do List to $425 Million: The Remarkable Success Story of Trello
1. On the flip side of Hemp: Sisters breaking stereotypes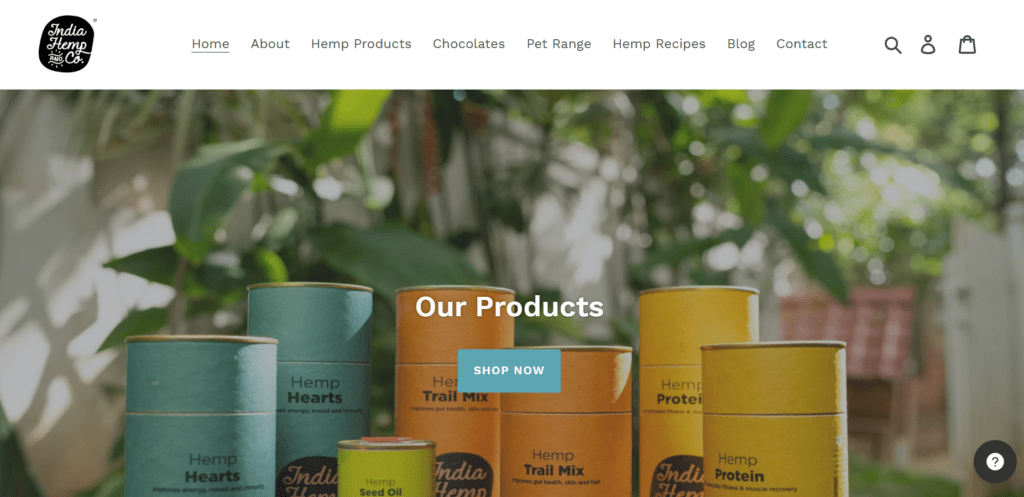 India Hemp & Co was launched in 2019 with the purpose of distributing hemp products from the Himalayas throughout India. Their commitment to sustainability is evident in all aspects, from sourcing to packaging; they offer four basic, pure items – hemp hearts, protein powder, seed trail mix and hemp oil – through their website.
Personal problems do teach a crucial lesson to us and sometimes give us some form of inspiration. That is precisely what happened to Shalini, who was suffering from chronic back pain and had undergone MRIs and painkiller routines but to avail. She along with her sister Jayanti started looking for a healthier solution to her problems when they stumbled upon CBD.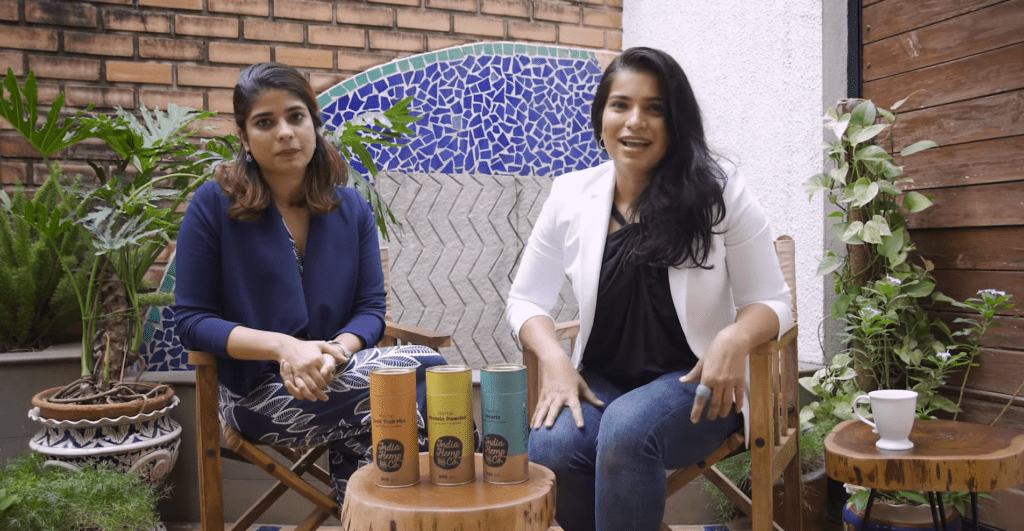 As opposed to THC, the psychoactive compound in marijuana responsible for its high, CBD behaves better. There are 191 formulations in Ayurveda that use the Vedic herb to treat pain, muscle spasms, depression, anxiety, and insomnia, among other ailments. Cancer treatments using CBD have been shown to relieve nausea and pain associated with chemotherapy and radiation and provide pain relief to people suffering from arthritis and chronic pain.
"We use science and research to build a case for hemp; thankfully, that's readily available. It's a continuous conversation we're having with our community. We're constantly adapting our communication to the pulse of the community, and we use visual storytelling and science-backed research to address questions" Shalini told.
They took their brand to Shark Tank India, while raising capital was on the duos' minds, another key reason for appearing on television was to bust hemp-related misconceptions and enlighten people on hemp's health benefits and provide exposure to India Hemp's products.
"It took a lot of grit, hard work, and luck to be able to make it to the televised rounds. But it was an experience of a lifetime", said Jayanti, who was the face of the company on air.
In order to reach its audience, the brand had to explore offline marketing tactics due to restrictions on online advertising for hemp. India Hemp & Co benefited greatly from being shown on national television.
Jayanti found explaining hemp's benefits difficult because of its complexity while preparing for the pitch. She said, "The Shark Tank team helped me prepare a strong pitch in Hindi within just three days. That's how invested the team was in ensuring that the entrepreneurs gave their best shot in front of the sharks."
Hemp has recently been categorized as food by FSSAI, but with so many stereotypes attached to the term, Jayanti has to submit various documents to back up the research she had done with her sister that was to be said on TV.
The Hemp products only got an offer from Shark Namita Thapar, Executive Director of Emcure Pharmaceuticals, but Jayanti declined the offer. When asked why she declined Namita's offer, Jayanti explained how lowering the valuation on a platform like Shark Tank India would affect other upcoming hemp brands too. "With the grandiose televised setting under all those bright lights, it is very easy to succumb and accept an offer, but as hemp is a growing industry, we wanted to do right by it".
India Hemp & Co experienced an enormous surge in website visits after the episode aired, a 500% increase that remained steady for one month. Their traffic levels now remain around twice as high compared to pre-Shark Tank numbers. In 2019, the global hemp market was valued at $4.71 billion, and this figure is predicted to increase by a CAGR of 15.8 percent up to 2027. So, both sisters are hopeful for the future of their brand and hemp products.
2. From To-Do List to $425 Million: The Remarkable Success Story of Trello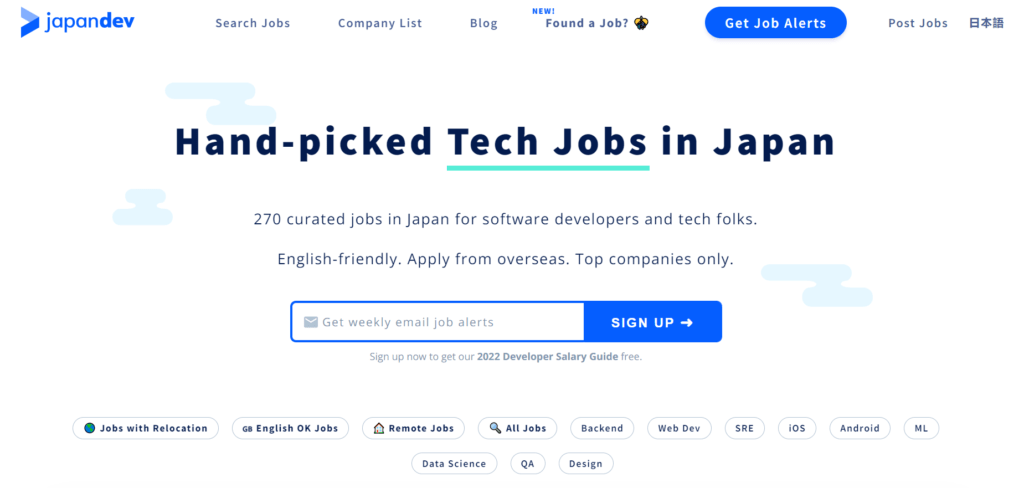 Eric Turner, a software engineer was searching for a good developer's job in Japan back in 2014. He was well aware of the dreaded Japanese black company, with overworked employees on low wages. He still believed that there were good companies to work and was determined to find and improve them.
He set up a Trello board where he listed down companies that he thought were a good fit. He chose the companies on 4 parameters, good work/life balance, good salaries, modern tech stack, and international vibe. He found good startups based out in Japan and a few big tech companies that function all over the globe. After a few months, Turner had a pretty good list of 30-40 companies. It was a mix of modern Japanese startups and international companies with offices in Japan.
Eric kept updating the list of modern tech companies in Japan on places like Reddit and Hacker News. But it wasn't until 2017 that he finally saw potential in his list and wrote actual code for the project that would become Japan Dev.
So, in 2017, Eric built a prototype, the idea was simply to find the good tech companies in Japan for foreigners and share with them. He along with his wife Manami designed a logo but did not put it up on the internet. They just kept updating the Trello board.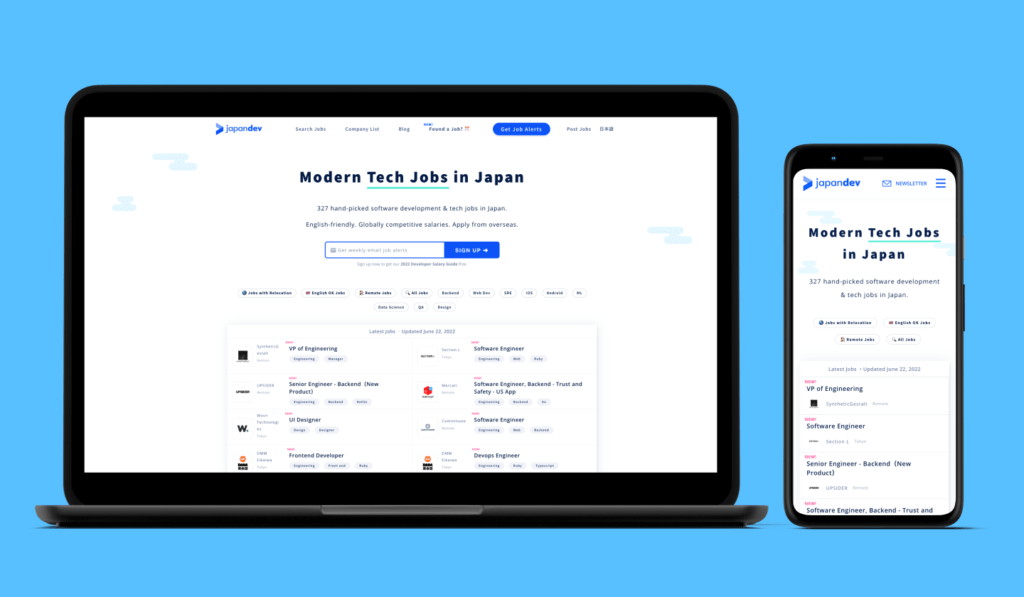 In 2019 they picked up the Japan Dev project again. A new prototype was built. The website was live in April 2019, it listed down 50 or so good tech companies. They listed down companies with the features that make them stand out which were beneficial for users looking for jobs especially those who were foreigners.
Slowly Eric realized that he made an incomplete product as the users were not able to apply for the jobs in the company he had listed. They improved their platform to start generating revenue.
Unlike other job boards that charge on PPC- Pay Per Click strategy, Japan Dev charges only when the company actually hires a user. They share your jobs on the site. A candidate applies. Companies interview candidates and decide to hire them. The candidate notifies Japan Dev that they are hired, and an invoice is further sent to the candidate to pay the fees. Applying through recruiting firms is still the default in Japan thus giving Japan Dev an added advantage with a relaxed payment option.
When Eric started searching for clients, Japan Dev was a side project. He was still working full-time as a software engineer at Mercari. And this ended up coming in handy. Because the first customer was Mercari, this is a great hack to use for B2B services like Japan Dev. Having an existing relationship with the company, that trusts you and it is easy for anyone to reach out to decision-makers. Eric talked to HR, got the contract signed, and posted Mercari's open jobs, and Japan Dev was a real business. Japan Dev's second contract was with Indeed.  Back when Japan Dev was just a company list, it was ranked vaguely but, in that ranking, indeed it was #1. A few weeks after posting Mercari's jobs, Turner came across a post on Reddit by an HR person at Indeed Japan. So, he sent them a DM. They'd seen Japan Dev and knew that it was promoting Indeed, so they agreed to a meeting. Eric convinced them to try posting some jobs. The next few companies were still a tough sell but having 2 well-known companies on board helped a lot.
Most of the leads came from cold outreach and networking. This was before COVID-19 so we went to some companies' offices to sell them the idea in person.
How does Japan Dev know when someone actually joins a company? Can't companies just lie, and not tell Japan Dev when they hire someone? Eric relied on companies to notify them of successful applicants. But Japan Dev has a lot of measures in place to prevent lying. For one thing, the contract imposes a late fee for failing to notify us of a successful hire. And the fee increases every month that they don't tell Japan Dev about the hiring. This is a pretty good deterrent. Secondly, they track applicants. Candidates can apply via email, or via direct link to the company's job site. Japan Dev gives out 3,000-yen Amazon gift cards to anyone who notifies them that they joined a company through Japan Dev. This is a great way to incentivize people to tell us when they join a company.
But the reality was even though Japan Dev had the potential to earn, 12 months of struggle generated no revenue. They wrote blog posts. Posted on social media, built lead lists and designed cold email sequences, and so much more. In other words, they tried everything they could think of to attract more people to the platform.
They realized that they had missed out on marketing, which turns out to be integral while thinking about revenue. They marketed themselves using SEO majorly in the blogs they put out and on social media. These constant efforts led them to finally start generating revenue.
In April 2021, Eric quit his job and decided to pursue Japan Dev full-time. Both Eric and his wife started doing all the legal paperwork to officially register Japan Dev as a company and get their hands on the recruiting license.
As of August 2022, Japan Dev is still a 100% bootstrapped business, with just 2 employees – Eric and his wife. In July 2022, it earned 8.3 million yen i.e., $62,197. They get around 250,000 page views a month — that's more than what they got for that whole first year of grinding when they were making no money. Japan Dev has contracts with nearly 150 of the best tech companies in Japan. The only plan going further is to scale the business and get more companies on board.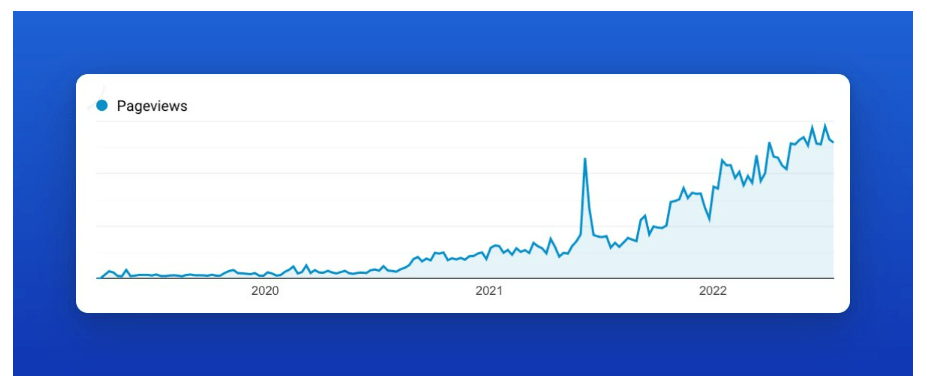 So, these stories show that if you are passionate about something, you can pursue it without losing out on anything. In fact, turn your passion into your source of income!
News Bites
1. New Withdrawal Guidelines for the Post Office of India
On August 25, the Ministry of Communications released a circular informing customer that they would need extra authentication if they wanted to withdraw more than INR 10,000. It was made explicit in the announcement that withdrawals over INR 10,000 would necessitate verification. However, it is also said that withdrawals from Single Handed Post Offices of INR 10,000 and more no longer need to be verified, and that Branch Post Office withdrawals are the only ones for which verification is still required.
The reduction of instances of banking fraud was the main goal of this verification. In addition to strengthening Divisional Administrations, the goal is to reduce the frequency of SB frauds. Accordingly, as a preventative step to reduce the instances of Savings Bank fraud, the Heads of Circle are allowed to design any particular check(s) they choose to conduct in light of local conditions.
The withdrawal cap for India Post's clients has been raised in the meanwhile. According to a recent India Post modification, account users can now withdraw up to INR 20,000 in the Gramin Dak Seva branch in a single day. The withdrawal cap was previously set at INR 5,000.
It should be mentioned that the Post Office Savings Scheme offers 4% interest. Account holders must be aware that their Post Office Savings Scheme accounts must maintain a minimum balance of INR 500. Nevertheless, the account maintenance fee of INR 100 will be taken, if the minimum balance is below INR 500.
2. Legend Sachin Tendulkar Making a Big Entry into NFT World
As part of his new innings in the modern world of non-fungible tokens, cricket icon Sachin Tendulkar has officially partnered with Rario, an officially sanctioned digital cricket collectibles platform (NFTs). The all-time leading run-scorer in cricket and former captain of the Indian team played for an incredible 24 years and is recognized as one of the greatest batsmen in game history.
Cricketers from the past and present are already using Rario. They are Axar Patel, Faf Du Plessis, Rishabh Pant, Virender Sehwag, Quinton de Kock, Shakib Al Hasan, Smriti Mandhana, and Zaheer Khan. Tendulkar's followers will now have the opportunity to possess digital memorabilia of their favorite player and utilize them across numerous utilities, according to Rario, thanks to this agreement.
Through this relationship, Sachin not only serves as a strategic investor but also makes it possible for fans to exclusively purchase his digital memorabilia on Rario.com. Fans, according to Tendulkar, are a crucial component of every sport. It's great to see how NFT technology is bringing sports fans closer to the action and allowing them to cherish their favorite moments.
The Master Blaster said that the Rario crew is dedicated to creating a cricket community via the effective use of technology. Rario has agreements with more than 900 international cricket players, several cricket boards, etc. They also have partnerships with Animoca and Polygon Studios. According to the reports, the platform has sold more than 150,000 NFTs since 2021.
3. Is Crypto Winter Causing Revenue Drop for Google Inc.?
Due to advertisers' cuts in expenditure, especially those from cryptocurrency companies, and growing inflation, internet behemoth Google is currently experiencing some financial difficulties.
As advertisers cut costs, Google's quarterly ad revenue decreased by 2% to $7.1 billion. On 25th October, parent firm Alphabet released its third-quarter profits, which fell short of analyst expectations of $16.9 billion, with a quarterly net profit of $13.9 billion, a 27% decrease from the prior year.
The crypto winter, increasing interest rates, and worries about slowing growth while the world economy is still recovering from the epidemic and Russia's war in Ukraine all appear to have had an impact on the behemoth firm.
One of the main reasons behind this drop in revenue remains the crypto winter. Nobody is safe from the Crypto winter, not even Google. Philipp Schindler, Google's chief business officer, attributed this to decreased ad spending by cryptocurrency businesses and other financial institutions during Alphabet's third-quarter results call on Tuesday.
Schindler didn't go into detail about specific crypto subcategories responsible for the decline, but the firm's stringent crypto advertisements policy is meant to keep out risky marketing and blatant frauds. With favorite assets like Solana down over 90%, the cryptocurrency market has been trending lower this year as a result of a combination of various market anxieties and the collapse of the Terra ecosystem.
Despite the negative feeling, it is not that the crypto winter is a bad thing for the sector. This is because periods of slow development are beneficial for removing stagnant projects and creating room for others to innovate. Google seems to be aware that the decline in crypto-related advertising income won't continue for long.
Before you go
I hope these stories were inspiring! Know someone who might dig this newsletter? Share this newsletter with a friend.
Here are a few things you can do if you enjoyed reading this newsletter:
Explore past issues or share this newsletter with a friend.
Until next week, keep minting money!
Published with ♥ by Moneymint