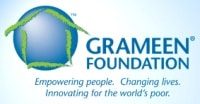 Latest Release of Open Source Software for Microfinance Includes Support for Spanish and Firefox 3.0 Browser and Interface for Banking Systems
Grameen Foundation has announced the latest release of Mifos, its award-winning open-source software platform for microfinance.  Mifos 1.4 is the first version available in Spanish and also provides support for Firefox 3.0 and integration with banking and other systems.  This marks a significant step forward in extending an open platform that gives the entire microfinance industry cost-effective access to technology.
New Advancements
1. Multi-lingual Support
The launch of the Spanish version of Mifos makes it more accessible throughout Latin America and the Caribbean, one of the most advanced and vibrant regions for microfinance. Bankers without Borders® volunteers from Bank of America Merrill Lynch and Catholic Relief Services translated the Mifos platform into Spanish; another volunteer translated Mifos into Hungarian, which is also included in this release.  Mifos is now available in four languages with translations into Arabic, Khmer Script, Indonesian, and Mandarin already underway.
2. Mifos APIs
Mifos now includes an application programming interface, (API) that enables users to import bank transactions through .xls or .csv file formats.  This feature was designed and built for Mifos customer, Al Majmoua, a microfinance institution based in Beirut, Lebanon. This paves the way for a plug-in architecture that supports the seamless flow of information between Mifos- and other systems, and external payment networks. For the next release, this API will be extended to integrate Mifos with the rapidly-growing mobile money platform, m-pesa in Kenya.
3. Firefox 3.0 Support
Mifos now fully supports Firefox, the open-source web browser developed and managed by Mozilla Corporation. This will allow microfinance institutions (MFIs) to lower their overall cost of technology investment.
4. Scalability Support
Members of Sungard Technology Services in Bangalore India and other volunteers provided enhancements to our collection sheet entry module that enable greater scalability and more robust transaction processing for hundreds of thousands of microfinance clients.  SunGard also helped build greater support for delivering microinsurance services by adding functionality that validates clients' ages.
To download Mifos, please visit www.mifos.org/product/download.