A lot of people think that memes are a sheer waste of time, but we have to admit that they do make us laugh. A lot of people enjoy and get entertained by them, making them quite popular. Memes of almost every niche, be it entertainment, education, sports or politics, are available online. We have compiled and presented a list of 200 money memes in this article that will tickle your funny bone.
200 Hilarious Money Memes that Will Make You Laugh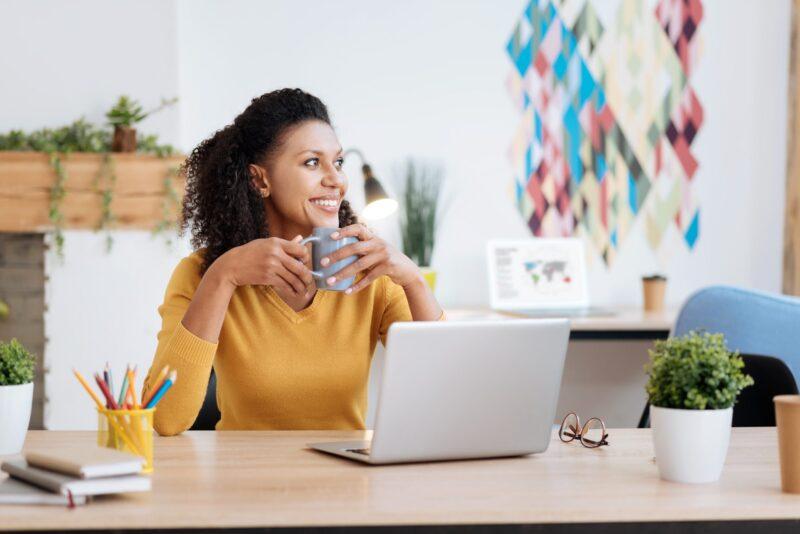 Memes are a combination of image, text and sometimes videos that are usually humorous and are shared between people online. They can be in any niche ranging from workplace, cats, kids etc. Given below are some of the best money memes. You can share these memes on your Facebook and Instagram page to make your friends laugh.
1. I had $50 in my acct I spent $30, I should have $20, but my available balance is $-200.52.
2. Me: I want to travel. Bank Account: Where? To work?
3. Not being born into a rich family was my first financial mistake. It's been downhill since.
4. How I justify being broke all the time- mo' money, mo' problems. This is one of the funniest money memes.
5. I'm looking forward to the Apocalypse since it's apparently the only way that I won't have to pay back my student loans.
6. I'm still waiting for the day my parents will say, "It's all fake, we are millionaires, this was just to teach you to be humble."
7. Thank you, student loans, for helping me get through college. I don't think I can ever repay you.
8. Thinkin' bout all them school loans wondering if your wizardry degree gonna work out.
9. Money can't buy love. False. Money bought me a puppy.
10. Money in my wallet aaaaaaand it's gone.
11. Paid all my bills. Have $1.45 left over. This meme deserves a spot on this list of money memes.
12. I can't adult today. Please don't make me adult.
13. Me: how do I save money? Friend: Stop spending money on things you don't need Me: Nope. Don't like that.
14. Today is pay day….aaaaand its gone.
15. When you enter an Adidas shop, and you see your salary written on a pair of shoes
16. Me giving the cashier Monopoly money……..Money is money.
17. Me: Treat Yourself. My Bank Account: "DO NOT TREAT YOURSELF" nope.
18. "I'm not spending anything this paycheck." *2 days later* Account balance: $16.21.
19. Me: I'm guessing I should probably have about $200 left." *Bank Account*: $2.64.
20. I have no idea how much money is in my bank account. And at this point, I'm too afraid to check.
21. Paying for school to get a job, just to get a job to pay for school. We had to include these meme on this list of money memes.
22. Me: *buys something* My bank account: Oh no, baby, what! is you doing???
23. Money can't buy love, but it can buy a Ferrari Enzo. Have you ever seen a sad person in a Ferrari?
24. You mean to tell me, You don't know how to manage your money?
25. I'll just put this money in my savings so I won't spend it. Oh, look! Money!
26. I don't know the amount of money I have. I only know how many pounds of money I have.
27. Twice a month, for 48 hours, I am a king.
28. Me: I need to start saving money *gets paid* Me: Spending all the money. Because You Never Know What Tomorrow May Bring
29. Just because I wear a tie to work doesn't mean I actually make money.
30. Me: I'm so happy I'm saving money. Me to me: Death is inevitable; spend all of it.
31. I don't always have money in the bank, but when I do, I log in continuously because of the small amount of joy it brings each time.
32. You can't be broke if you don't check your bank account.
33. When you are just born, and you realize that your parents are not rich.
34. If you could choose between world peace and Bill Gates's money…..What color would be your Lamborghini be?
35. *Thief breaks into my house looking for me* Me: "Here, let me help you look."
36. Did Inflation really ramp up over the last decade? Not sure if everything is expensive or I'm poor.
37. Money may not buy happiness, but it certainly improves the quality of your misery.
38. In terms of money….we have no money.
39. If They Can Charge Me, You Can Charge Them. That's How It Works. *check comes* ME: girl, I got this *waiter returns minutes later* WAITER: sir, this is an expired gym membership ME: run it again.
40. Not sure if I'm glad I'm not losing all my money to the steam summer sale Or if I want them to shut up and take my money.
41. So you don't have enough money to pay your bills? How can you afford all of those new clothes?
42. Me getting dressed to go to work when there's an 8-year-old YouTuber that made $26 million this year. It's best not to think about it.
43. I am the voice in your head who says stop spending and start saving money.
44. Sees a book on how to get rich quick…too poor to buy it.
45. Me: Oh wow, this shop has everything my heart desires! Spooky Shopkeeper: yes, I will warn you….every item comes with a price Me: yes, I know how shops work.
46. Bitcoin is money for smart people…you wouldn't be interested.
47. Hey Alexa, can you check my bank balance and let me know which Apple product I can afford? Alexa: Apple Juice.
48. Who let the Doge out?
49. Mo Money, Mo Problems. We hope you are enjoying this list of money memes. Let us now check out the 50th meme in this list of money memes.
50. I'm stuck between "I need to save money" and "You only live once."
Also Read: 126 Weirdest Websites That'll Make You Confused
51. Millennials looking for a house in the city be like: Oh wow, windows!…I don't think I can afford this place.
52. When people think I'm made of money – Let me just grab my cash from my money tree.
53. Giving up your daily coffee runs, saving an extra $500/year.
54. When someone's telling a sad story & you know they're about to ask for money.
55. Money over bitches.
56. Me to me: Start saving your money; you don't need to eat out all the time *later that day* 100 Tacos for $100.
57. "Mommy why does that man have wires on his air pods?" Come on, kids. This neighborhood isn't safe.
58. I'm not rich, but I know how 2 get money.
59. What's this? All the money we saved from staying indoors.
60. I wish my bank account was as high as my daily calorie intake.
61. I'm waiting for my debit orders to go through, then I will pay the money at Shoprite and SMS the pin.
62. Saving for an emergency fund. *Huge Sale*. Is this an emergency?
63. Getting Haunted for Minimum Wage Also Would Work- They offered $80hr to clean the cemetery alone, 10 pm to 5 am..Yall taking the job? Hey there, demons. It's me, ya boy.
64. Start arguing with your girl now, so you don't have to waste money on Valentine's Day. Lmao save money, live better.
65. Save before spending. Save before spending. Save before spending. Save before spending. Oooooooo, look, a sale.
66. Do you know the secret ingredient for becoming a millionaire, here it is – I'm just one step away from being rich. All I need now is money.
67. No money, no Chinese food.
68. I have money, then I don't have money. It all just happens so fast.
69. Listen to the dog- My advice is to invest in tennis balls, as they have a high rate of return.
70. Went through old wallets…Found $13.22. Just like you found this money memes article.
71. Me reading my birthday card while I pretend not to acknowledge the money.
72. When you ask for the price of something, and it's way too expensive, but you gotta act like you're thinking about it.
73. Receives $2.5K in child support and alimony every month..calls and texts ex-husband's family asking for money.
74. This is one of the most funny meme you would come across-Money aside, what do you need right now? Me: The money you just put aside.
75. My payback checks explaining where I will be living for the perceivable future… I can't stay in the bin.
76. Aristocat and old money dog were arrested for inside trading? I wonder who "RATTED" them out.
77. Money can't buy happiness, but I'd rather cry in a Lamborghini.
78. Y'all on IG being broke while I count my bread.
79. When you ask for a raise, but the dealership says they aren't making money.
80. When you get $20 for your birthday, GATES, this is the feeling I have had for a while.
81. Wake up, hustlers, let's get this bread. No days off.
82. Ask for money, get advice. Ask for advice, get money twice.
83. Oprah reveals how she manages to stay stress-free at 64! Step 1: have a billion dollars.
84. It takes money to make money. False: It takes work to make money; otherwise, no one would have money.
85. Sometimes your best investments are the ones you don't make. Well, this money meme sounds funny but has a deeper meaning to it.
86. "Money doesn't make you happy. I now have $50 million but I was just as happy when I had $48 million."
87. He's a geek, but he has money; come to mama! Ahhhh… money really makes life easier.
88. Money-laundering- Washing and ironing soiled bank notes.
89. I don't need to be stupid rich; I just wanna be "Change my oil when I'm supposed to" rich.
90. Nobody cared until I put on the mask….Wake up, hustlers let's get this bread.
91. Maybe money can't buy happiness, but I think it's only fair to give me some and let me learn that lesson myself.
92. I wanna be as rich as Diddy is and get confused when I see a $1.00 bill.
93. Me trying to save money: Chicken wings and Alcohol!
94. They say that money talks, but mine just waves goodbye.
95. Beach betta have my money.
96. Me refusing to go out because I've paid my rent, and I'm getting my money's worth.
97. Why don't poor people just buy more money?
98. How to make money on WhatsApp? Go to settings. Select "Delete my account." Go to work.
99. Get rich or die fryin'. Now let us check out the 100th meme on this list of money memes.
100. Silly poor people, money is for rich people.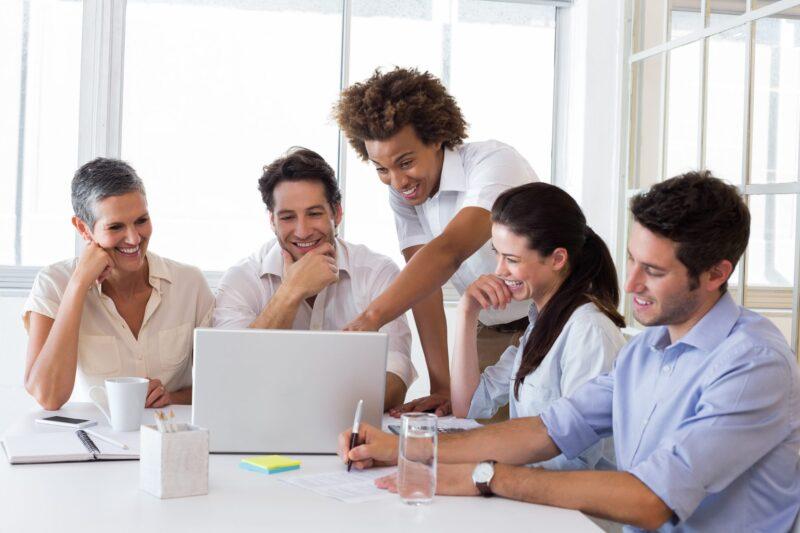 Also Read: 136 Best Tuesday Memes to Make Your Tuesday Lighter
101. I sent our life savings to that Nigerian Prince! We're going to be rich.
102. I believe it was the notorious B.I.G who said: "Mo money, mo problems."
103. You think making money is hard; try being broke.
104. When costs are included, I feel better. $9.99 pizza and $2 Delivery charge. $12.00 pizza and no delivery charge… pretty good.
105. You know what really grinds my gears? When you have $15 and your GF has $5. Then your GF actually has $20.
106. I'm not rich, but I know how 2 get money. We hope you are enjoying these money memes. Keep reading for more money memes.
107. When you stub your toe at a rich person's house, "My back."
108. Guy: I have $1 million in Bitcoins. Girl: Wow, wanna buy us some drinks. Guy: Oh, no, I don't have any real money.
109. What's your favorite childhood memory? Me: Not paying bills.
110. When you see a lot of memes about the ads on Spotify, but you have a premium account. I'm sorry, is this some sort of peasant joke that I'm too rich to understand.
111. Me trynna find the person that's been spending all my money.
112. You mean to tell me, "You don't know how to manage your money?"
113. What I think when someone complains about their student debt or car loan….I borrowed money, and they expect me to pay it back.
114. It's that simple, stop being poor!
115. The best way to make people remember you? Borrow money from them.
116. When your parents are too poor to pay for college but too rich to get financial aid. Wack!
117. Breaking News: Everybody is rich. A girl says stop being poor; the economy massively improves.
118. You're telling me I lost all my money in my bank account.
119. Student Loans: You owe us 40K. Me: I'm a baby; I have no money.
120. Why so quiet? What's on your mind? Me: I need to get rich.
121. I don't always spend money, but when I do, I instantly regret it because I'm broke.
122. Brace yourself; tax season is coming.
123. Got those syrup aspirations: How I'm tryna be in 2023. Me: Thick & rich
124. Oh good, let's talk about money.
125. Thanks for helping with my taxes and not laughing at my income.
126. For $5, I will write "yikes" under one of your ex's selfies.
127. When someone who owes you money asks to borrow money.
128. I have no idea how taxes work; at this point, I'm too afraid to ask.
129. When your WiFi is slow, you use your mobile data instead. Me to friend: What are your superpowers again? Friend: I'm rich.
130. I'm strapped with so much student loan debt. Spends loan money on iPhone, iMac and Abercrombie.
131. When someone who hasn't worked all year tells you they are getting back 8 grands in taxes.
132. What's classy if you're rich but trashy if you're poor? Getting money from the government.
133. Don't mind me; I just want to steal your money.
134. I can't wait to waste my tax refund on meaningless things I don't need.
135. The IRS counting their money: It ain't honest, but it's much.
136. Money in my wallet, aaaand it's gone.
137. When the IRS sends you a tax refund check. Thanks, Satan.
138. Well this is pretty easy to say when you are rich: Money never made a man happy, nor will it. The more a man has, the more he wants. Instead of filling a vacuum, it makes one.
139. Say, "Show me the money" again! I dare you, I double dare you motherfucker!
140. He's probably thinking of other women. Me: I wonder how many chicken nuggets I'll be able to buy with my tax refund.
141. Today I found out that a rich Japanese billionaire is fascinated by me. Japan's richest man Tadashi Yanai, founder of Uniqlo is fascinated by failure!
142. I'm a consultant, show me the money. Let us check out some more money memes.
143. May be you shouldn't have done your own taxes considering your inability to calculate a restaurant tip.
144. Them: "what happened to all your money? You just got paid…" Me: It's just….Gone.
145. Says money is root of all evil. Demands Gods 10%.
146. My son lives paycheck to paycheck. My friend: Maybe he should get an education. Me: He's a teacher.
147. Cashier: would you like to donate $5 to a very good cause? My dinner: Snickers.
148. My stress level is way higher than my alcohol budget.
149. How teachers feel when we get our paychecks: I also have some business with the bank. I'd like to cash these nickels.
150. Me: I'm really tryin to save money. Friends: let's all go out to eat. Me: Okay!
Also Read: 16 Most Valuable Kennedy Half Dollars
151. When I say I'm broke, it doesn't mean I don't have any money. It means I don't have any money to waste on some bullshit.
152. The more blood I give, the more beer money I have and less blood makes it easier to get drunk.
153. Who are you, who are so wise in the ways of science?
154. I would fancy the opportunity to acquire a large sum of money in excess of one billion dollars with the utmost desire.
155. Family and Friends: "What could be better than having kids?!" Me: Silence and money.
156. Spending unnecessary money, ain't nobody got time for that.
157. Goal: become so rich that your hairline grows back.
158. When I was in college my summer job paid the tuition. Tuition was $400.
159. I hate how ur family stops giving u money on ur birthday as u get older. Like I need it more now than I did when I was 7 Susan I'm starving.
160. Aye bro I just gave my girl some money to get her nails done, come rob us I need that for gas.
161. Have been charging my $50 note since yesterday, still not 100.
162. Did you just say, "Extra money?" We have more money memes for you.
163. When you see a comma in your bank account: 20 Chicken McNuggets Sharebox.
164. When you thought you had enough money, then you check your bank account: $100!
165. I got 99 problems & money would solve 83 of them.
166. Sales people make friends, closers make money.
167. Me: When I get 20 bucks from mom, I'm rich!
168. Gaining weight while you owe me money is….. a sign of disrespect.
169. We live in a country that creates it's own money. Yet, still can't afford to feed the homeless or fund education!!!
170. Money can't buy happiness but it can buy you a jestski. Have you ever seen anyone sad on a jetski?
171. Interviewer: Why do you want this job? Me: Money can be exchanged for goods and services.
172. Its official yall $5 is gas money again. We had to put this meme on this list of money memes.
173. When somebody owe you money and they posting "LIVIN" it UP" pix on Facebook.
174. Do you want me to take your money because that's how you get me to take your money.
175. Solution to 99% of all my problems: Money.
176. Money, y u no grow on trees.
177. I don't have a clue about the measure of cash I have; I just expertise numerous pounds of cash I have.
178. Did you know, neutering the cat is tax deductable.
179. They can't keep raising your cable bill if you don't watch TV.
180. Make money. Challenge accepted.
181. Just as You Start Saving Money when someone asks to borrow money.
182. No Money, no honey. Even if you don't have money, this money memes list will make you laugh.
183. Save a fortune in Christmas presents by falling out with friends and family. Lay the groundwork now so it doesn't look like it's about presents.
184. Can't close wallet, too much junk in it.
185. Millennials are so spoiled with their iphones and avocado toast. All we had at their age was the ability to buy a loft in Brooklyn.
186. "Tax return," you mean beer money.
187. Money is like air: Life after 18 is horrible. You breathe and you had already spent $150.
188. Sent spam, got $1000. But our money memes list is free to enjoy.
189. Millennial: I think I can buy a home Bank: Impossible.
190. $0 credit card balance now that is something I haven't seen in a long time.
191. Year 2060: still paying my student loans.
192. Help! I need money for weed!
193. My friend: How about a movie? What would you do if someone left you 8.7 mil??? Me: Pay off my student loans and use the remaining $10 to go to the movies.
194. I look forward to paying off all of my debt, and finally getting back to just being broke.
195. When your school asks for a donation to their annual fund while you're still paying student loans. Me: No thanks, college fundraiser!
196. Always complains about having no money and goes out drinking every weekend.
197. Co-worker: Hey, for lunch we are gonna ord….Me: Don't even tempt me.
198. I have not left the house in three days because I am broke. But, I get all the Redditor's wife memes, so I got that goin' for me, which is nice.
199. No money for food or child support but you're in line for the new Jordan's, but that's none of my business.
200. The only exercise I've done this year is running out of money. This concludes our list of money memes.
Also Read: Top 10 Rarest Disney Pins Money can Buy
These were the top 200 funny money memes with some in-depth meaning in them. Now, irrespective of whether people like them or not, memes are here to stay for long. They not only bring a smile to your face but also enable you to see things in a different way. In fact, you can also create your own money memes page and make good money once your page becomes famous – all you need to do is be creative and post regularly.