NATIONAL NETWORK OF BUILDING CENTRES
Objectives
1. To provide a decentralized delivery system for the training and up-gradation of skills for housing activity.
2. Extension of low-cost housing technology and shelter guidance.
Demonstration of the manufacture and use of low cost, appropriate and indigenous based building materials and materials produced out of industrial and agricultural wastes, provision of retail outlets for such materials, etc. within the overall policy framework of Central & State Government for technology transfer from Experimentation to wide-spread use.
Criteria for Eligibility
1. Prominent local architects and engineers can sponsor the centers as patrons to lend them greater status and popular acceptability.
2. The Centres can also be set up by research and development institutions, educational training, management organizations engaged in teaching, training skill/entrepreneurship development in the areas of housing, building and construction.
3. These have to be approved by State level nodal agency.
For Forms and Further Details Contact:
The Executive Director (CP)
HUDCO Ltd.
HUDCO House, Lodhi Road, New Delhi-110 003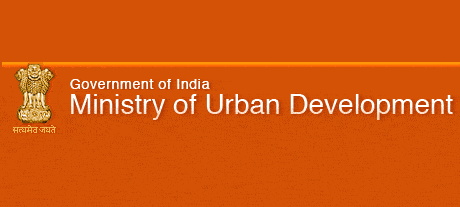 NIGHT SHELTER AND SANITATION FACILITY FOR THE FOOTPATH DWELLERS IN URBAN AREAS
Objectives
1. To meet the minimum shelter need of the absolutely shelterless persons in urban areas.
2. To construct night shelters or "Raen Baseras" having a minimum level of sanitary, water supply and other facilities.
Criteria for Eligibility
1. The projects are formulated and operated by the municipal bodies or agencies designated by State Governments or Municipal Corporations.
2. Apart from state or local agencies, the private agencies including voluntary organizations recommended or concurred in by the state government or its agencies could be associated with the implementation of the scheme.
3. The NGO could be involved with the management and maintenance of night shelters constructed by local bodies.
R&D FUNDING FOR S&T PROJECTS- MINISTRY OF URBAN DEVELOPMENT
1. Research support in the areas of low cost and appropriate technology in water supply and waste management, desalination of water for drinking purpose, reuse and recycling of waste-water surveillance, etc.
2. Research and development activities confined to the field of Urban Water Supply and Sanitation Sector including Solid Waste Management.
Criteria for Eligibility
Research Organisations, Educational Institutions, Field Departments, Local bodies dealing with urban water supply, sanitation and solid waste management, registered societies assisted by Central Government funds, State Govts. & UT Administrations.
Contact Address:
The Adviser (PHEF)
Ministry of Urban Development
Nirman Bhawan, New Delhi-110 001
NGO's seeking to get grants, financial assistance, aid, or loans from the Ministry of Urban Development can visit the below website to know more :