The number of beneficiaries under the Hunar Se Rozgar programme of the Ministry of Tourism has already exceeded the target set for the current financial year.
LIVELIHOOD DEVELOPMENT
The target for the current financial year was 5500 persons to be implemented by 35 institutes of hotel management, seven food craft institutes, two 5-Star hotels and the State Governments of U.P. Orissa, Kerala, M.P. and Punjab. However, by December last year, 5672 persons were already trained and another 712 were undergoing training under this programme. 5610 persons were trained under the programme as against the target of 5000 during the year 2009-10.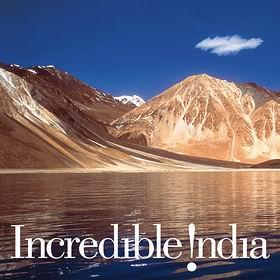 The Ministry of Tourism launched this special programme in 2009-10, fully funded by it for creation of employable skills amongst youth belonging to economically weaker sections of the society. This initiative was taken to bridge the gap of skilled manpower in the hospitality sector.
Under this scheme, a person seeking admission to the programme should be minimum eighth pass and in the age group of 18 to 28. The trainees of the 6-week Food and Beverage Service and 8-week Food Production courses are paid Rs.1500/- and Rs.2000/- each respectively.
Considering its success and acceptability, it has been decided to expand the coverage in terms of a number of beneficiaries as well as the courses being offered. Earlier, the programme offered training courses covering Food & Beverage Service and Food Production. Three more courses of Housekeeping, Bakery and a Composite multi-skilled course in Food Production and F&B Service will start soon.
The State Governments, who have so far not implemented the programme in their States, are being urged to use the services of universities/colleges, private institutes having infrastructure for hospitality courses to conduct this programme.
ITDC would be made one of the key implementing agencies for this scheme since they have the institutional expertise available in Ashok Institute of Hospitality and Travel Management in Delhi and has a chain of hotels which can become the training centre.
Partnership with the private sector stakeholder associations like HAI, FHRAI and IHHA would be strengthened to increase the reach of this programme. Special efforts will be made by the institutions to foster forward linkages in terms of placements in the hospitality sector and facilitating bank credit for those who desire to start their own venture.
The scheme has been well received and is one of the successful ventures of the Ministry with the Institutes of Hotel Management, Food Craft Institutes and some State Governments successfully driving the scheme, meeting the targets and trainees receiving encouraging placement.