IMBN spoke to Mr. Sriman Narayanan, Vice President – New business and Engagements at Paripoorna Software about the microfinance software industry and their comprehensive MIS Software for Microfinance Companies called Beacon. Beacon MIS acts as a transaction backbone and provides timely and accurate transaction data to MFI's that enable them to track changes in their portfolio and assists them in new product development.
Mr. Sriman Narayanan has over a decade of experience in business process consulting, program management, solution delivery, and overall customer engagement management. Prior to his stint in Paripoorna Mr. Sriman worked with industry majors like iGate and his areas of specialization include logistics in Banking, Finance, and Real Estate.
The Interview about Microfinance Software Products  follows below :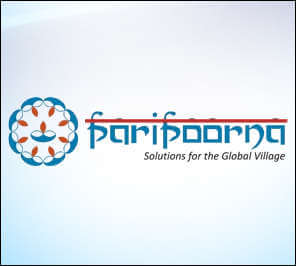 IMBN: What were the motivations that led to the creation of Paripoorna Software?
Mr. Sriman Narayanan: "Create a revolution and then revenue" – These were the words of our chairman. Paripoorna was incorporated with a vision of creating a powerful global brand characterized by integrity with a strong focus on the Rural and Bottom of Pyramid sectors. We were very clear about making our products or services close to the Bottom of the Pyramid Sector.
In this pursuit, we chose Microfinance as the industry since we felt it had the largest reach to the bottom of the pyramid sector. The entire gamut of Microfinance and its working motivated us in creating a solution that is realistic, sustainable, and affordable for this industry.
IMBN: Can you give a brief background about the services currently offered by you?
SN: Paripoorna is a bespoke software development organization with a collective experience of 100 man-years, concentrating on the financial domain with a specific focus on providing solutions for the Microfinance industry.
Though our focus still remains on Microfinance as a domain, we as a team in Paripoorna bring with us quality service expertise. We bring in the global delivery model experience from our stints in tier 1 and tier 2 service delivery organizations.
Our services model is named as Swastika with 4 main offerings:
Application Development
Maintenance and Support
Business Intelligence and Analytics
Infrastructure Management Services
We also have a flagship design service offering named "Webtastic" that serves the needs of the organization in the web and print media
IMBN: Which other MFI's and organizations are currently using your products?
SN: Beacon is currently used by:
GVMFL – 9th largest MFI in India according to crisil rating 2009
MPower Microfinance – Operating in Maharastra and Gujarat
Navjeevan Microfinance – Operating in Rajasthan
Community Services Trust (CST) – A South India Based MFI
Prerna Credits
Pallava Credits
IMBN: What do you think is the size of the Microfinance Software Market and who are your competitors?
SN: The potential is immense and we are sure to create a revolution in this space. But we wanted to enter this market in full swing only after reaching a milestone. Our milestone was our product performance in real-time under load and stress.
We were confident after we reached a critical mass of a portfolio size of over 500 crores with over half a million borrowers in the system early this year.  Currently, Beacon handles a portfolio size of Rs 635 crores with over a million borrowers.
We evaluate this to be a billion-dollar industry!
Our domestic competitors are Jayam Software, Infrasoft, Gradatim, and a few others. Internationally we have country-specific providers.
IMBN: Does your product have cloud capability and do you offer a pay as you use model also?
SN: Yes. Our latest version of Beacon has a cloud variant. Most MFIs shy away from a cloud model since they want to be able to manage and control their data. For this, we also offer the pay as you use model. It is a simple member-based pricing model with a marginal maintenance cost that can easily be recovered by the MFI from its customers. The benefit you reap far outweighs the cost involved.
IMBN: Can your Beacon product be integrated with handheld devices through apps?
SN: Yes our product can be integrated with handheld devices
We have done a pilot application for the Collection module.  Apart from apps solutions, we also have a simple SMS based solution for the collection process, which is more cost-effective.
IMBN: Compared to your Peers how cost-competitive is your product?
SN: Our account-based pricing model makes Beacon attractive for start-up MFIs.
We have specific pricing for established MFIs based on the existing member strength and data migration complexity.
Both of these models make Beacon an affordable solution even on an ongoing cost perspective.
IMBN: What is data warehousing and is it necessary for MFI's?
SN: Data warehousing is organizing data in a manner that will make its access and analytics easier and faster. Considering the volume of data and transactions in the MFI sector, data warehousing is not a separate concept but has to be an integral part of an offering. Beacon's information architecture is based on this principle making it easy for data analytics and intelligence.
IMBN: What kind of information can be garnered from Data Mining and how can it be used by the MFI ? Examples if any?
SN: The following are areas where we have found immense value in data mining:
1. Member behavior and portfolio analysis
2. Risk assessment in loan processing
3. Unit level profitability
4. Correlation study of trends and patterns
5. Trend analysis for operational and financial data
6. Instant calculation of financial ratios for CXO dashboards
7. Seamless drill down and roll-ups of operational data
8. Budget to actual comparisons
9. Proactive monitoring of key indicators on portfolio quality, profitability, growth, financial solvency, outreach and productivity
IMBN: Can smaller MFI's with less than 10,000 clients benefit from Data Mining or do you need to attain a much bigger client base to reap the benefits?
SN: Though the benefit can be reaped better by a larger MFI, smaller MFIs should also employ data mining practices so that they are on top of key numbers and critical information seamlessly. Though there are a few trends and patterns that will be legible on longer-term data, immediate indicators like dashboards and scorecards should be part of any solution regardless of size.
IMBN: What are the best practices that an MFI should follow in its' operations if you could elaborate on that?
For the MFI Operations, some of the main best practices are
• Standardized policies and procedures which are easily Replicable
• Training of field officers/branch staff on policies
• Clear and transparent policies for its clients/members
• Quick turnaround on any aberrations in operations
Beacon satisfies these needs through
•Centralized policy implementation
•Flexible product creation
•Multilingual support
• Security features on 'day end' process, and daily integration / back up.
• Instant alerts through SMS and daily alerts through reports/dashboards
IMBN: Going forward do you plan to launch any other products for the microfinance sector?
SN: In the light of the recent compliance and regulatory changes we have a string of variants planned
Beacon suited for Rural banks and cooperatives
An end to end micro-insurance solution
A financial inclusion solution involving mobiles and smart cards
IMBN: Do you provide a free demo of your software for MFIs? If so then kindly provide contact details.