In recent years, healthcare providers have extended facilities to patients like credit cards and loans, to manage medical expenses and help alleviate the financial burden of routine treatments and emergency healthcare. However, more than a boon, they have actually proven to be a curse. According to a recent report, healthcare loans and credit cards are costlier for patients compared to regular credit cards.
Medical financing companies heavily depend on healthcare providers to promote their credit cards or instalment loans to patients. These financial institutions emphasize quick payment delivery, which helps reduce the administrative hassle of collecting bills or dealing with insurance. Additionally, they offer a solution to minimize financial risk for both providers and patients, resulting in lower expenditures.
According to consumer complaints received by the Consumer Financial Protection Bureau (CFPB), it appears that instead of providing the benefits promised by the companies offering these products, these products can actually lead to confusion and difficulties for certain individuals.
Americans grappling with escalating healthcare expenses are being enticed to opt for alternative financial solutions such as medical credit cards and medical instalment loans, but these options can bring about expensive consequences, reported CFPB.
Previously, a collaborative study conducted by KHN and NPR uncovered that approximately 100 million Americans carry healthcare debt, including those who have incurred debt through these healthcare products. As a result, there is a rise in the disadvantages faced by patients due to medical credit cards and loans.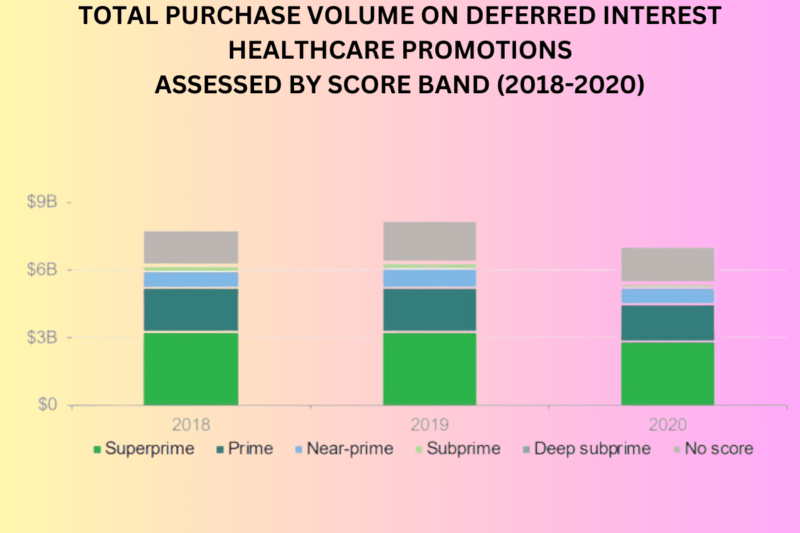 Between 2018 and 2020, over 17 million medical purchases in the United States were financed using medical credit cards and loans, amounting to approximately $23 billion in health care expenses.
The report reveals that individuals paid a staggering $1 billion in deferred interest payments for healthcare expenses during this time period.
In 2022, a record-breaking 38% of Americans stated that either they or a member of their family had to postpone medical treatment due to financial constraints, marking a significant 12-point rise from the previous year. This figure represents the highest percentage recorded in the survey's 22-year history.
Concurrently, 40% of Americans reported having medical debts exceeding $500, a noticeable decrease compared to the 80% who made the same claim the previous year. However, it is important to note that this decline is primarily attributed to a larger proportion of respondents opting to forgo medical care in order to avoid accumulating debt.
Furthermore, patients with already low credit scores tend to face the highest interest rates, often exceeding 25% – a considerable increase compared to the current average annual percentage rate (APR) of 20% charged by conventional credit cards.
Also Read: 10 Tips to Remember Before Opting For A Health Insurance
In July of last year, there was a change in how medical debt is reported, resulting in the immediate impact on consumers' credit being removed for any medical debt in collection. Furthermore, starting from the beginning of 2023, major credit bureaus of US began removing medical debt below $500 from credit reports.
Consumers now have a year to settle medical debt of up to $500 after it becomes past due. If the debt is paid within this timeframe, it will not be reported to the credit bureaus, as stated in a report by Experian. In contrast, a missed credit card payment can negatively affect a consumer's credit score as soon as it surpasses a 30-day delay.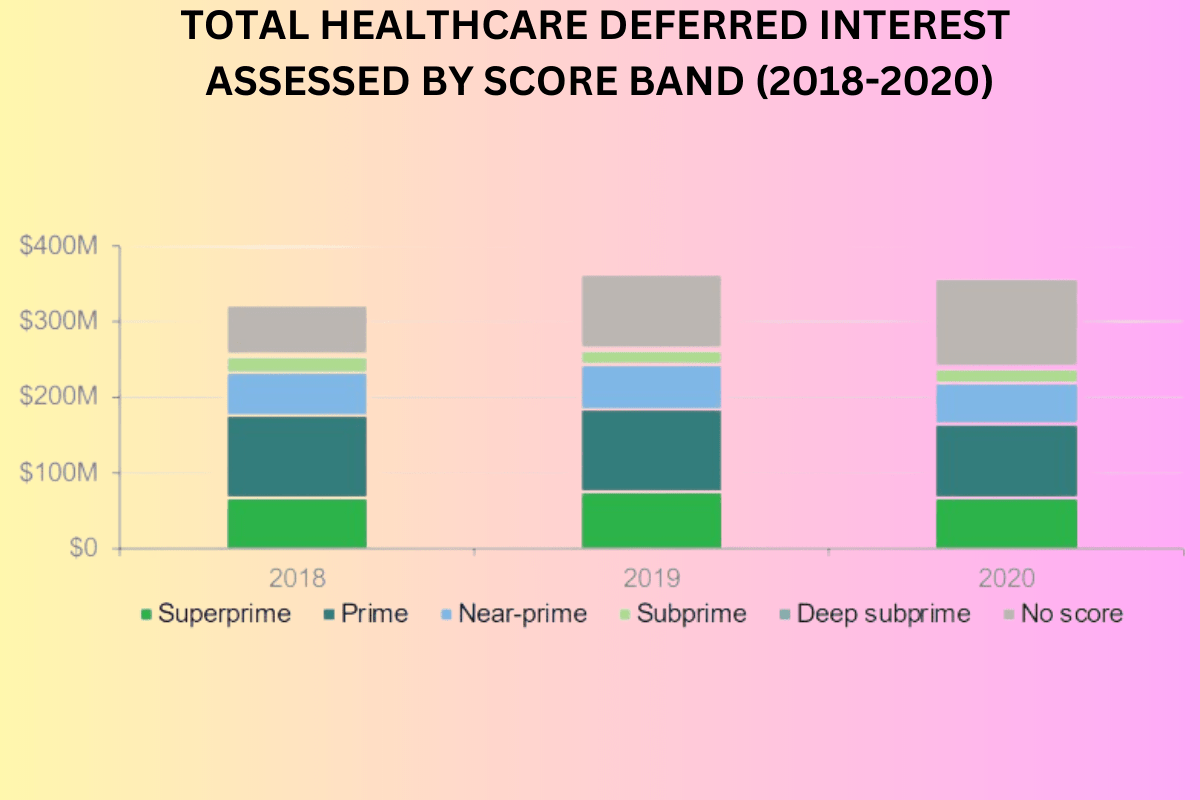 Disadvantages Faced by Patients due to Medical Credit Cards and Loans
Healthcare loans and credit cards are costlier for patients compared to regular credit cards. Patients who qualify for reduced or free healthcare through a financial assistance program or their health insurance plan may be mistakenly enrolled for these products instead, without their consent.
Due to deferred payment, if individuals have an outstanding balance after the specified promotional period, they will be required to pay the accumulated interest from their original purchase date for products with higher cost compared to other payment methods.
When medical debt is financed through a credit card, patients may face a greater risk of facing severe consequences related to credit cards that healthcare providers would usually not pursue.
This accumulation of medical bills can discourage individuals from seeking necessary healthcare in the future.
Individuals with lower or moderate incomes, who experience the most unfavourable financial outcomes, might be indirectly supporting those who can benefit from special financing periods because they lack access to the same level of information and knowledge.
Healthcare loans and credit cards are costlier for patients compared to regular credit cards. When seeking financial assistance for medical debt, it is advisable to inquire about the interest rates associated with such products in advance of your appointment. Another option worth considering is utilizing an existing credit card that offers a favourable interest rate. Additionally, it is recommended to find out about the financial assistance charity care policies available with your healthcare providers.
Source: CFPB Report