Media education and journalism have in the past five decades emerged as one of the most sought after disciplines. The most obvious reason for it is media continues to be an emerging industry despite hiccups faced in recent times due to economic slowdown. Though there isn't still the need for a qualifying degree to enter journalism, media houses now increasingly prefer to take such employees on their rolls who have some exposure to media education, be it at the graduation or the post-graduation level. In the government sector, the Indian Institute of Mass Communication (IIMC) in New Delhi became the first known center of media education. In the private sector, this credit goes to the Times School of Journalism. Both impact the post-graduate diplomas and over the years have come to command a very prestigious alumnus.
Sometime in the early 1990s, several universities too started imparting a degree in journalism at the graduate level. Delhi and Bombay's universities were among the first to start BA program in journalism. With the opening of the economy and rise of management institutes in the private sector, especially those giving post-graduate diplomas also saw a concurrent rise in schools of journalism. Unfortunately unlike in the case of management studies, where the course had to be approved by a regulatory body like the All India Council of Technical Education (AICTE), there are no checks and balances on the diplomas in journalism being run in the private sector. This has given rise to some very pedestrian centers.
In the past decade or so, several private universities have started courses at both the degree and master's level in journalism. Some of the government universities have in collaboration with the private schools started their franchises. There is no uniformity in the standards of these centers. While some of them have very good training facilities and faculty, others run on ramshackle infrastructure. However, for the courses run by the universities, the approval by the University Grants Commission (UGC) is mandatory. This approval at least ensures that the students get to follow a professionally drafted course curriculum.
It may once again be underlined here that having a degree or diploma for a career in journalism is not mandatory. In fact, several famous journalists who have professionally excelled have never had any formal education in journalism.
To be a successful journalists it is important to have a good command over language one wants to pursue journalism in and also knowledge of the nation's history, literature, and culture. A habit to read beyond one's prescribed curriculum comes in very handy for those pursuing journalism, as one profession which constantly puts on test one's knowledge and comprehension.
In fact, good grooming in academics is very necessary if one is aspiring to be a political or social commentator. The ability to become a column writer with large following only comes with academic skills, which unfortunately no media school teaches. Going to a journalism school helps one to equip oneself with technical knowledge as journalism today is completely driven by fast-changing IT (Information Technology) and communication tools.
In this section, we have listed some of the centers that have earned some reputation due to their training facility, faculty, and reputation of the alumni passing from there.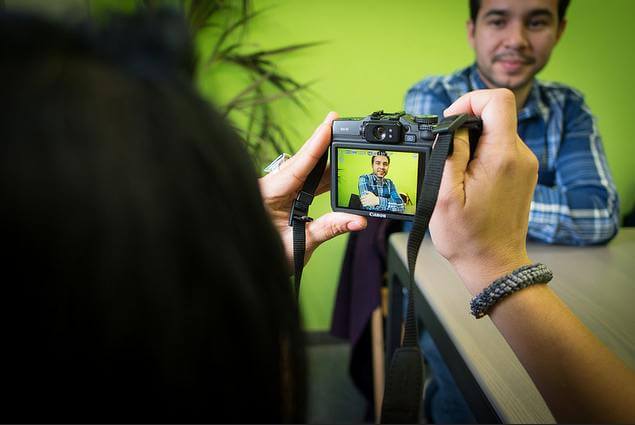 The below list of top 10 Colleges is certainly not exhaustive:
1. Indian Institute of Mass Communication, New Delhi, Dhenkanal (Odisha), Amravati (Maharashtra), Aizwal (Mizoram), Jammu (Jammu and Kashmir) and Kottayam (Kerala) – IIMC runs post-graduate diplomas in English, Hindi, Urdu, Odia, and Radio & TV journalism and a diploma course in public relations and advertising.
2. MJK Mass Communication Research Centre (MCRC), Jamia Millia Islamia, New Delhi – Founded in 1982, the MCRC offers postgraduate diplomas, master's degrees, and also Ph.D. programs in various branches of journalism and mass communication.
3. Delhi University, Delhi – Delhi University runs a three-year graduate honors program in journalism at select colleges – Lady Shri Ram, Delhi College of Arts and Commerce, Maharaja Agrasen College, and Kamala Nehru College. In addition to these colleges, Indraprastha College runs a three-year graduate honors course in Mass Media and Mass Communication. The university also has a post-graduate department for Hindi journalism.
4. Bombay University, Mumbai – Mumbai is a major centre for the practice of Mass Communication. The Bombay University has a post-graduate department of mass communication which runs several masters and doctorate programs. The university has also given affiliation to several colleges to undergraduate programs of these St Xavier's College and Sophia College stands out. In addition to this several diplomae and post-graduate diploma programs are being run under the aegis of the popular management schools of Mumbai.
5. Indraprastha University, New Delhi – The Delhi Government University founded in 1997 since its inception has been running programs in journalism. It provides a three-year honors degree in journalism in the colleges affiliated to it. The admissions are held following a combined entrance examination. The university allows colleges to the applicants on the basis of the merit list. The university also has a centre for mass communication running two post-graduate and doctoral programs.
6. University of Calcutta, Kolkata – the hoary university has one of the oldest departments of journalism and mass communication. The department offers a Master's degree in journalism and mass communication and also runs two specialized post-graduate diploma programs – film and television and sports and mass communication management. The under-graduate three years honors program is also run by the university through the colleges affiliated to it.
7. State Universities – In addition to some of the famous universities mentioned above, most of the state universities are today running programs in journalism and mass communication. Makhanlal Chaturvedi National University of Journalism, Bhopal, and Guru Jambeshwar University, Hissar in Haryana have played an important role in popularizing the discipline in association with the school in the private sector.
8. Journalism Schools run by Media Houses – Times School of Journalism, run by Bennett Coleman and Company, the publishers of Times of India was first such initiative and has built a reputation for itself. Journalism schools have also been started by the publishers of Malayala Manorama, Indian Express, India Today, and Dainik Jagran among others. These schools provide hand-on exposure to students with a focus on practical training.
9. Other notable mentions: Asian School of Journalism, Center for Management Studies.
In addition to the above, several initiatives have been taken in the private sector to run courses in journalism. As mentioned earlier almost all the private universities have under-graduate programs in journalism and mass communication. While they are some who provide very high-quality faculty and infrastructure, the same cannot be said about the others. More importantly, these universities and centres run programs at a very high fee, therefore, the students should be careful before deciding to take admission in any of the courses in these private schools.
As mentioned earlier since there is no regulatory body to examine the veracity of the claims made by these diploma giving centres. It's advisable for the applicants to have a first-hand inspection of the centre and also take feedback from the former students before deciding to take admission.