Initial Public Offering, there's just something about them that generates interest. IPOs can be tricky to understand but almost everyone seems to want them. IPOs are like a sure-shot key to success and most of them are oversubscribed multiple times which means profit. Each year there are multiple IPOs that hit the market and make the investors richer. But how do you check the status of these IPOs? Link Intime is a famous platform that allows you to get all the detail about various IPOs. In this article, we will show you the full Link Intime IPO allotment status check online process so you can check the status of your favorite IPOs.
What is Link Intime?
Link Intime are in the Corporate Registry business and are on top of the charts in that segment in India. Apart from that, their name is ever-present in the IPO scenario and stock-related stuff, like rights issues or buybacks. The company has a global presence and operates in multiple foreign locations, and is a part of the Link Group. Link Intime platform has also been the top IPO handler, a total of 10 times in the past 16 years.
The company also acts as an R&T agent, and in that aspect as well it boasts the largest clientele. By using the Link Intime website, you as an investor can get email or bank detail registration info of a company, you get tax exemption registration done and you can get a tax residency certificate as well. From the website, you also get to know about the recent IPOs handled by the company and the information about the company whose IPO was launched. New Zealand, Germany, and Australia are the countries where the Link Group has its other subsidiaries and businesses.
Link Intime IPO allotment Status Check Online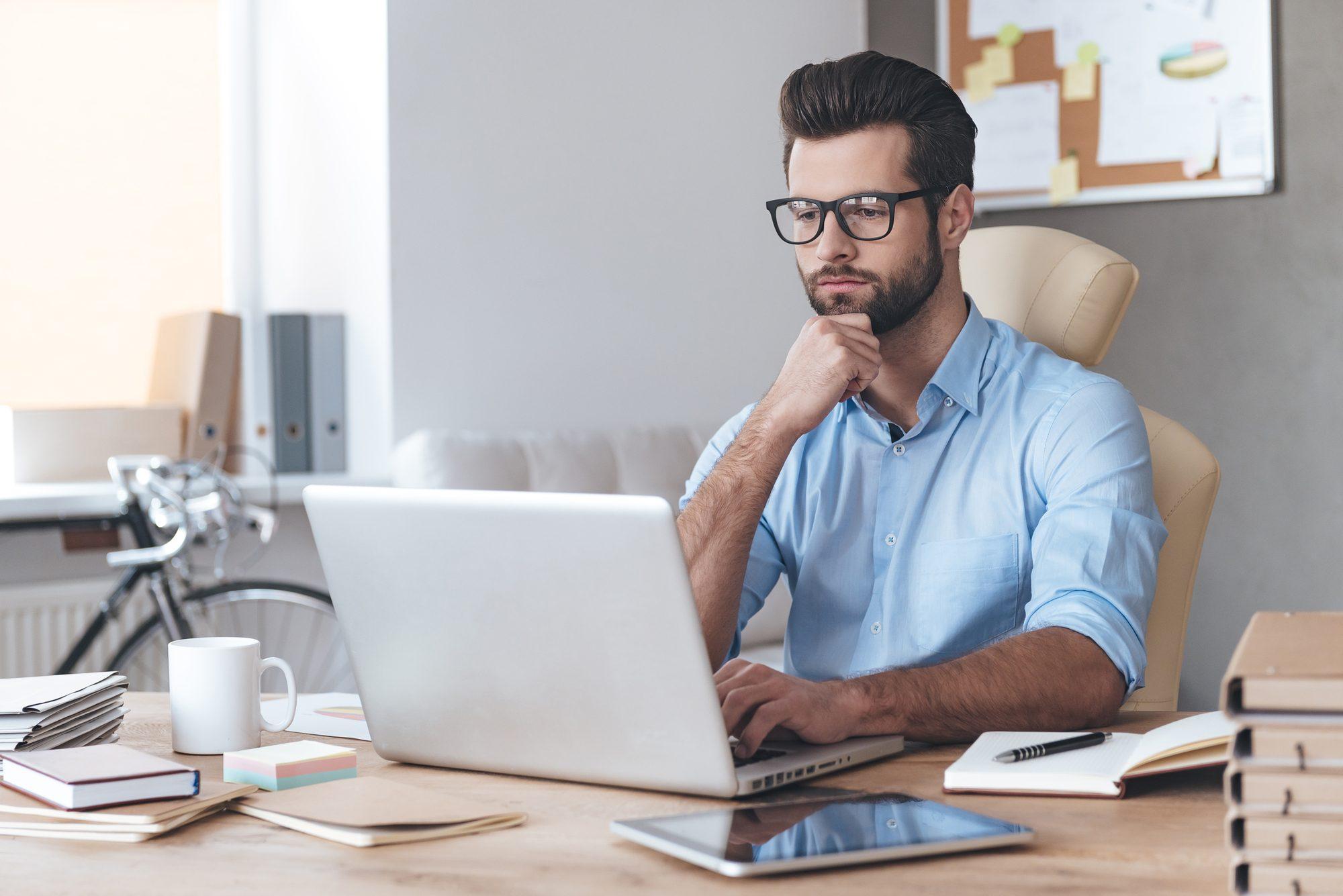 So now that it is established that Link Intime is a big player in the IPO market, we need to understand how you can use the Link Intime allotment status check online feature on the website in order to get to know your IPO status. By following the steps mentioned below, you should be able to get through just fine.
1. Go to the official IPO allotment page of Link Intime.
2. Here you can choose to search for your IPO stats by using your PAN number, Application No. and DP Client ID.
3. Choose the option you prefer and select the company. For example, we have taken PAN number as our choice and the company is Inox Green Energy Services Limited.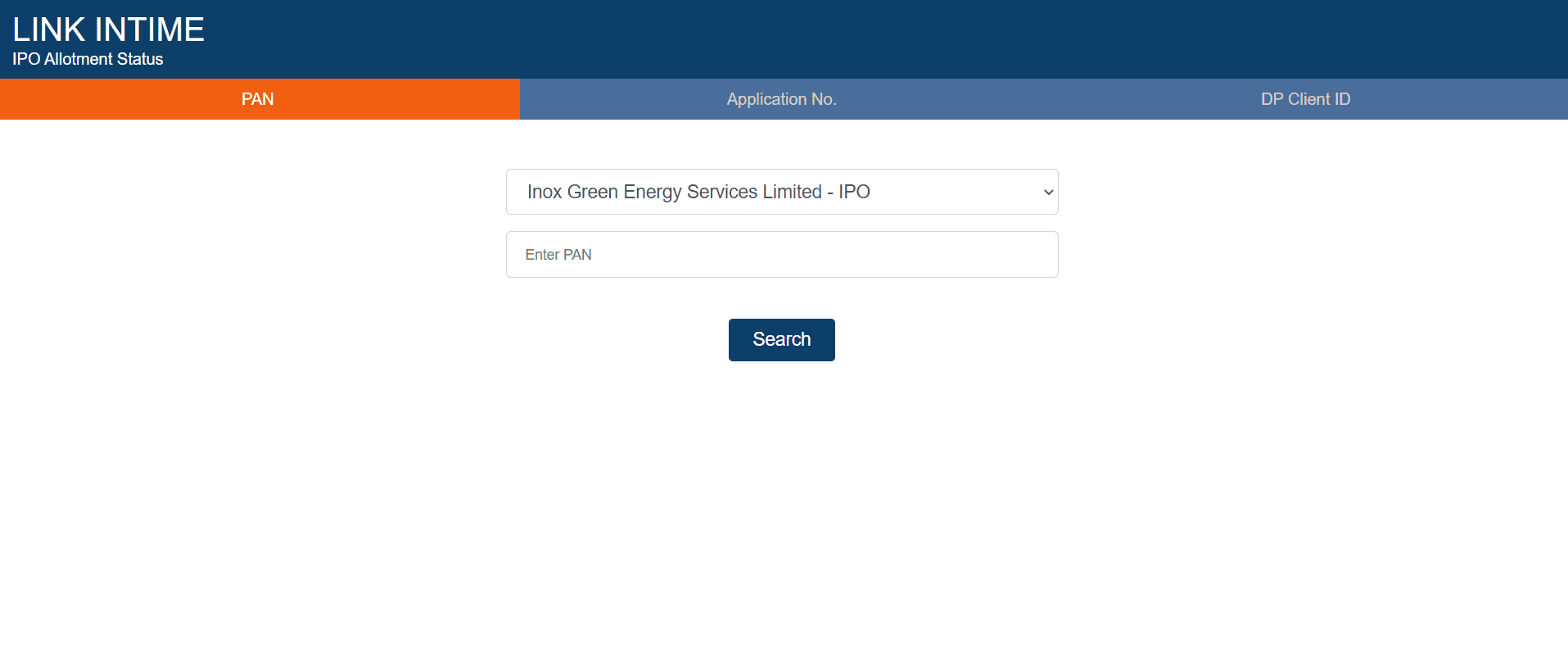 4. Enter PAN number and click on Search button.
You will now be able to see the allotment status of the company. You can also go to Link Intime public issues page to get allotment status.
Understanding Different Dates of IPO
By following the steps mentioned above, you should easily be able to navigate through the website and be able to check your IPO allotment status NSE. However, make sure that you check all the dates related to the IPO before heading to the website. There are days allotted to each event in case of any IPO, and before the appropriate date comes, there might be no update that might be of any use to you.
An IPO has an opening date and a closing date. These are the dates between which you can apply for an IPO. Next up is the Basis of Allotment day, the day when the allotment is made. In case of oversubscription, lottery draw method is used for allotment. Then you have a refund day, when people who applied for shares but didn't get them start getting their money back.
At second last you have crediting of shares to the Demat account of those who got them. And finally the shares lists. Usually, the last four events are held on consecutive days; however, that may be different for each company. Also in this context, it is the third day that is the most important in this case, as that is when you get to know whether or not you have been allotted the IPO that you applied for.
About Link Intime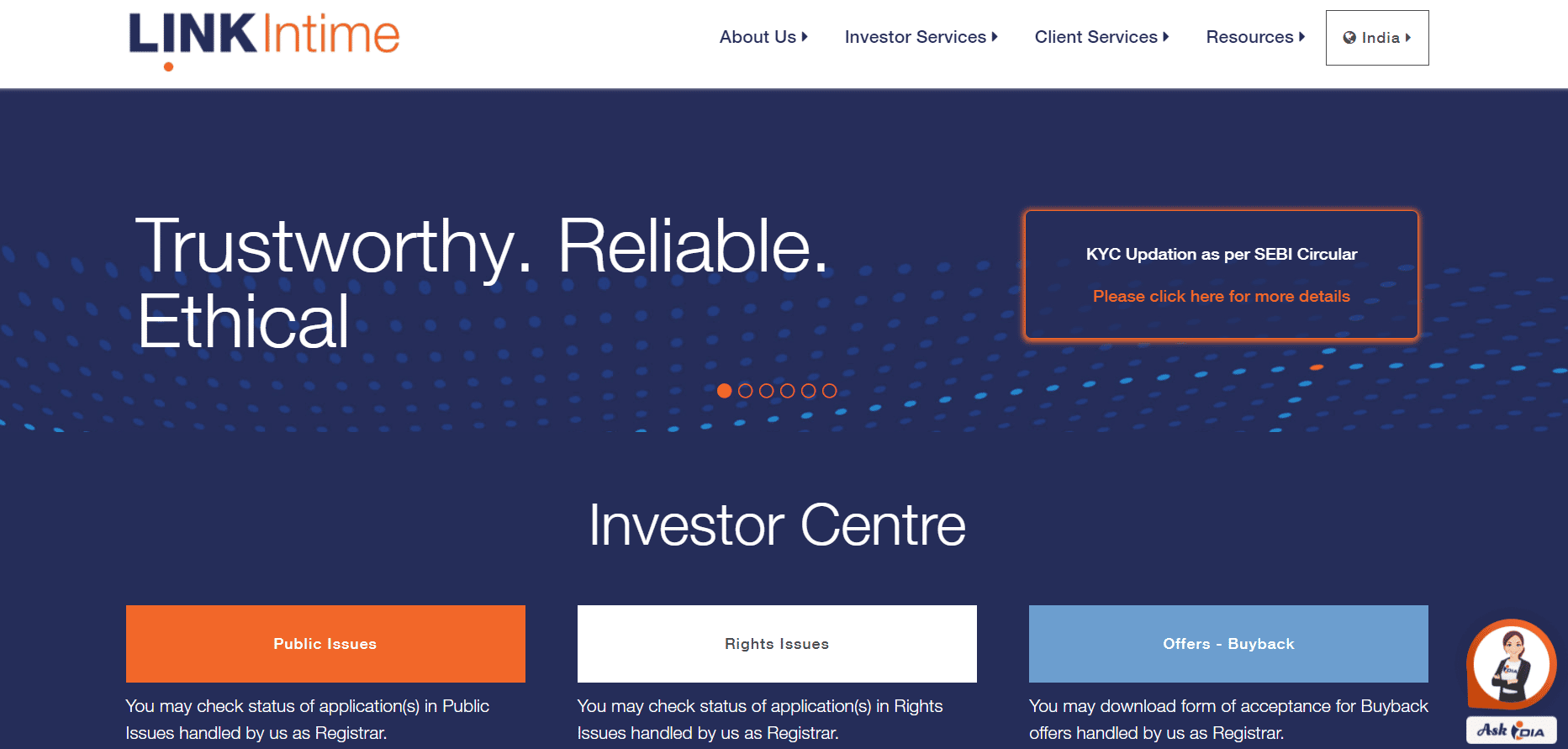 Link Intime has its headquarters in Mumbai. In 1999, Intime share services Pvt. Ltd. and Spectrum Corporate Services Ltd. decided to merge to form Intime Spectrum Registry Ltd, and this is the company that is today known as Link Intime India Pvt. Ltd. The company has won a lot of recognition for its work in the IPO field and related fields, and it also has branches in Pune, New Delhi, Vadodara, Kolkata, Ahmedabad, Coimbatore.
This company was formed sometime in the 1980s and by 2016, its registry service had already been used by more than 1.5 crore people. In 2019, Link Intime also came up with two apps which were for investors and clients to be able to check their allotment status at any time.
Also Read: Delhivery IPO Valuation, Date, Share Price
Work Culture of Link Intime
Be it work life, job security, the culture of the company, the management team of the company or even the prospect of progression within the company ranks, all of it is more than satisfactory in this company. The pay and benefits could have been better, as the employees felt, but there is no organization in the world that has employees who think otherwise. People found their teammates to be cooperative and friendly and also saw a lot of growth and learning opportunities when working for this company.
There is a sense of purpose in any and every task and work tasks felt exercising for certain people. People felt that achieving personal goals, pay issues and some unhappiness with work were issues of working for this company. People got bonuses which made them happy and counted as a pro for working for this company, but on the con side, they felt that the work and personal life balance was missing, which was a huge no-no for the employees. On average, the company got a thumbs up and an estimated 3-star rating or higher on various parameters, making the company a decent place to work at.
We hope we have done a fair job in explaining the Link Intime IPO allotment status check online process. We also informed you about the history of the company and its work culture. It is time for you to track IPOs using Link Intime and invest in the ones that are profitable.