CRISIL has assigned its 'CRISIL BB-/Stable' rating to the proposed long-term bank facilities of Jagaran Microfin Pvt Ltd (www.jagaranmf.com), a wholly-owned subsidiary of GTFS Multiservice Ltd (GTFS).
The rating reflects Jagaran's comfortable capitalization level, access to GTFS' branches and experience in rural markets, and senior management's extensive experience in the financial services industry. These rating strengths are partially offset by Jagaran's small scale of operations marked by regional concentration, the unseasoned portfolio has given the short track record in microfinance business, and constrained funding environment for microfinance institutions in India.
Outlook: Stable
CRISIL believes Jagaran will benefit over the medium term from its adequate capitalization levels and experience of its senior management within the financial services industry. However, the company's scale of operations, asset quality and earnings are expected to remain modest. The outlook may be revised to 'Positive' if Jagaran substantially scales up its operations while maintaining its asset quality and improving its earnings profile. Conversely, the outlook may be revised to 'Negative' in case the company is unable to raise adequate funds required to scale up its operations or if its asset quality deteriorates substantially, thereby impacting its capitalization levels.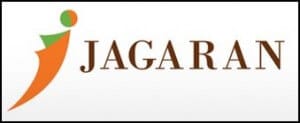 About Jagran Microfin
Set up as a wholly-owned subsidiary of GTFS, Jagaran was started in December 2010 by acquiring a non-banking financial company license of SBT Consultants Pvt Ltd. Jagaran was set up by Mr. Bhavesh Majumdar, the promoter of the GTFS group. Jagaran operates through the joint liability group model with operations mainly in West Bengal, where the parent, GTFS, has been present for more than a decade. Jagaran operates using the hub and spoke model, with the GTFS branch being the hub. Spokes are formed around the hub to be able to leverage the existing branch network of GTFS. Established in 1995 by Mr. Majumdar, GTFS is a financial services company engaged in the distribution of insurance and mutual funds.
Jagaran reported a profit before tax of Rs.9.32 million on a total income of Rs.20.36 million for the half-year ended September 30, 2011, on a total loan portfolio of Rs.199.05 million. For 2010-11 (refers to financial year, April 1 to March 31), the company reported profit after tax of Rs.0.3 million on total income of Rs.3.6 million.