ISB's iDiya challenge was launched on July 30, 2011, at ISB Hyderabad by Ms. Shaheen Mistry (Founder Teach for India & Akanksha Foundation) and Mrs. Gul Panag (Actor and social activist).
iDiya is ISB's National Social Venture Ideas Competition which aims to stimulate, enable and develop high-impact, self-sustaining social businesses in India. iDiya is targeted at working professionals in India working in teams of 2 to 4 individuals.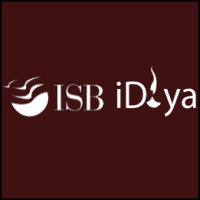 ISB IDIYA – SOCIAL BUSINESS IDEAS CHALLENGE 2011
Teams submit an executive summary of their business ideas and plans, which are evaluated by student evaluators, Faculty, investors and Social VCs and Social entrepreneurs. Submissions are evaluated on various parameters, including measurable social impact, the criticality of the social need and the sustainability of the enterprise.
Winners are then invited to ISB for an intensive one week Bootcamp, where industry experts, ISB faculty and local and national entrepreneurs help them train for challenges they would face in bringing their ideas and ventures to realization. Teams are interfaced with potential investors and are matched with entrepreneurs and organizations that will mentor them for a certain period post-Bootcamp.
The first iDiya Challenge was a huge success, with 125 teams submitting their ideas and 6 winners invited to the Bootcamp.
APPLICATIONS FOR THE 3RD ISB IDIYA CHALLENGE ARE OPEN FROM AUGUST 01, 2011 TO SEPTEMBER 01, 2011
To know more visit – http://isb.edu/idiya/Home.aspx